Roger Federer's Kids Are Pretty Underwhelmed by His Tennis Prowess
That Roger Federer is a tennis superstar is indisputable. His prowess is unmatched, given that the tennis maestro holds 20 Grand Slam titles, alongside 103 ATP records. However, Roger Federer's kids are fairly underwhelmed by both his athletic talents and his sport of choice. Keep reading to learn more about his family.
How many kids does Roger Federer have?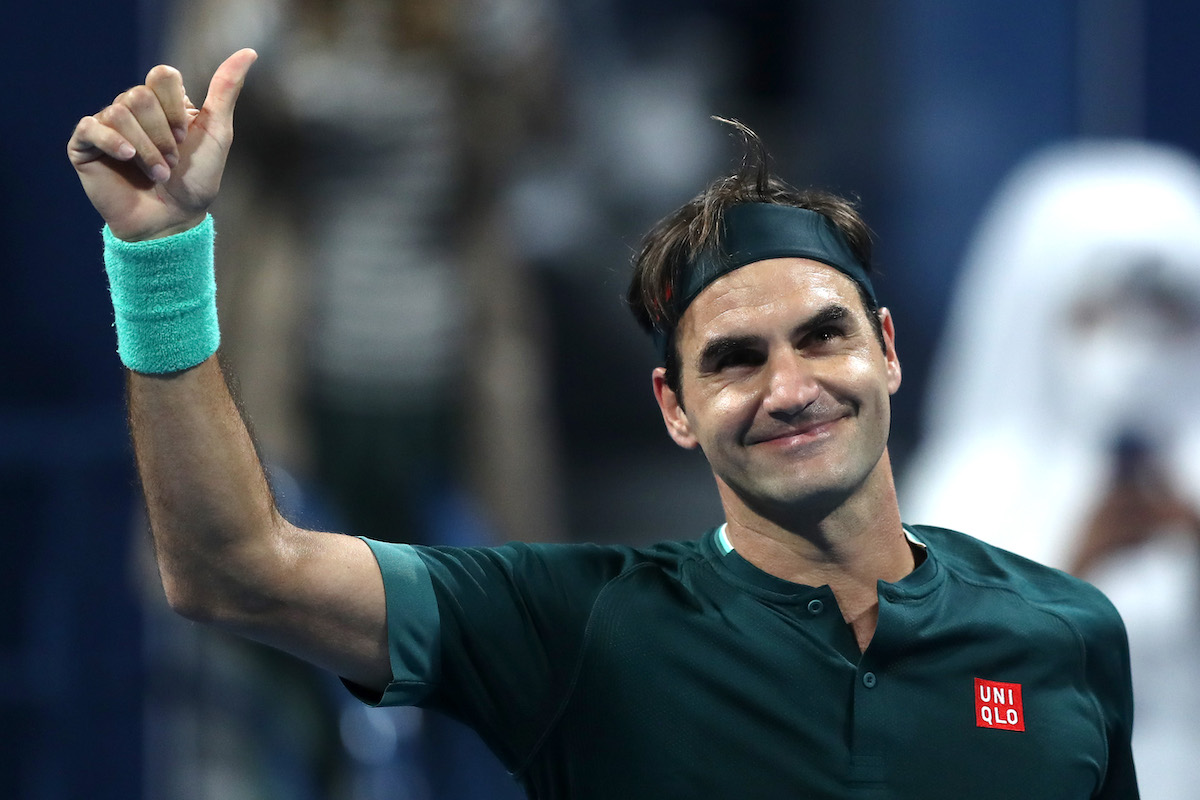 The 40-year-old Swiss player is married to Mirka Federer, who is a former athlete, and the couple has been blessed with four kids. They have two sets of twins, actually: Myla and Charlene are 10, and Lenny and Leo are 5.
When off the court, Federer spends most of his time with his adorable family, while also taking part in philanthropic activities to support needy kids through the Federer Foundation. Sometimes, Mirka and the kids support Roger Federer in-person at events just to show their support for him. Mirka has accompanied the kids to various matches and watched Federer win Grand Slam titles, including his 2017 and 2018 titles.
What Federer's kids think of their father's tennis stardom
Roger Federer's family has severally displayed their support for the tennis superstar. On several occasions, Mirka and the kids have shown their love by attending his matches, just to cheer him up. However, the kids are pretty underwhelmed by his tennis prowess. According to Tennisnet, Federer stated that none of his children seem to have a strong interest in tennis, ever since they were young.
Despite being a tennis star, Federer admits that trying to introduce his kids to the game has been a struggle. On numerous occasions, Mirka and Federer have tried coaching their kids, with little success. Federer has explained to his fans that, even though he has tried to promote tennis in his household, the kids appear distanced. In an interview with ON, this is what Federer had to say, as reported by Yahoo Sports:
"I have struggled with my children. I have tried to promote tennis at my household with playing a lot of matches against Rafa, Novak and everybody but my kids don't care."
The father of four withdrew from the 2021 French Open  after suffering a knee injury. He's, however, hopeful that he will be back on track before he officially retires. Interestingly, Federer hasn't given up yet, and promises to take it slow on the kids, until they can finally make a decision on what's best for them.
However, the tennis mogul still hopes that his kids will one day enjoy playing tennis just like him. In yet another interview, an elated Federer stated that he can only hope his kids get to enjoy tennis as they grow older. "Just keep trying, but don't become a crazy dad! Trust the coaches, see that they enjoy it, especially when they are young. But in the beginning, it's about having fun. "
It's clear that Federer takes fatherhood seriously
It's evident that Federer doesn't shy away from discussing his private life in public. He appears rather composed and proud of his young family. Often, the tennis maestro gives interesting interviews regarding his family. In a recent one, Federer proudly talked about fatherhood and the importance of instilling discipline in order to teach his kids good morals, noting that out of his four kids, only one likes playing tennis.
Federer went on to say that he trusts his kids will come along one day, according to Sportskeeda:
"I believe a lot in it; I like teaching those things to my children. I do it all day. I tell them to speak to each other in a calm way, always say hi, shake your hand, look at other people in their eyes. It's really worth it."
Despite his busy schedule, Federer has always spared enough time for his family. The superstar believes in raising his kids in the best way possible. Together with his wife, the couple have shown that it's possible to raise respectful and well-mannered kids.