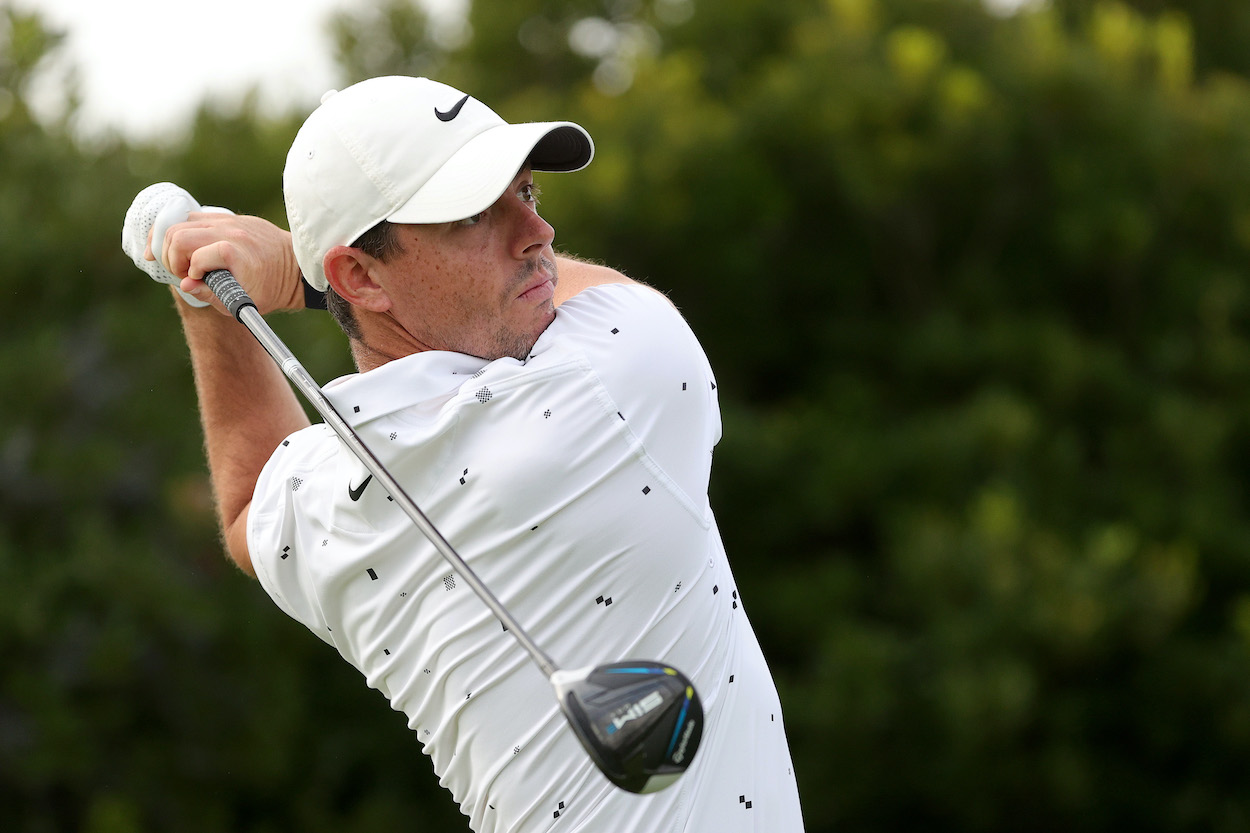 Rory McIlroy Chucked His 3-Wood Onto the New Jersey Turnpike in Frustration, and If You Hurry You Might Still Be Able to Grab It
You might be able to grab Rory McIlroy's 3-wood off the Jersey Turnpike.
Rory McIlroy is getting worn out by the grueling PGA Tour schedule.
So worn out, in fact, that he chucked his 3-wood off the course in frustration at the Northern Trust last weekend. If you're driving on the New Jersey Turnpike this week near Liberty National Golf Course and you need a new 3-wood, you might want to take a pit stop off the ninth hole and pick up a free one courtesy of McIlroy.
Rory McIlroy is getting exhausted as the PGA Tour season winds down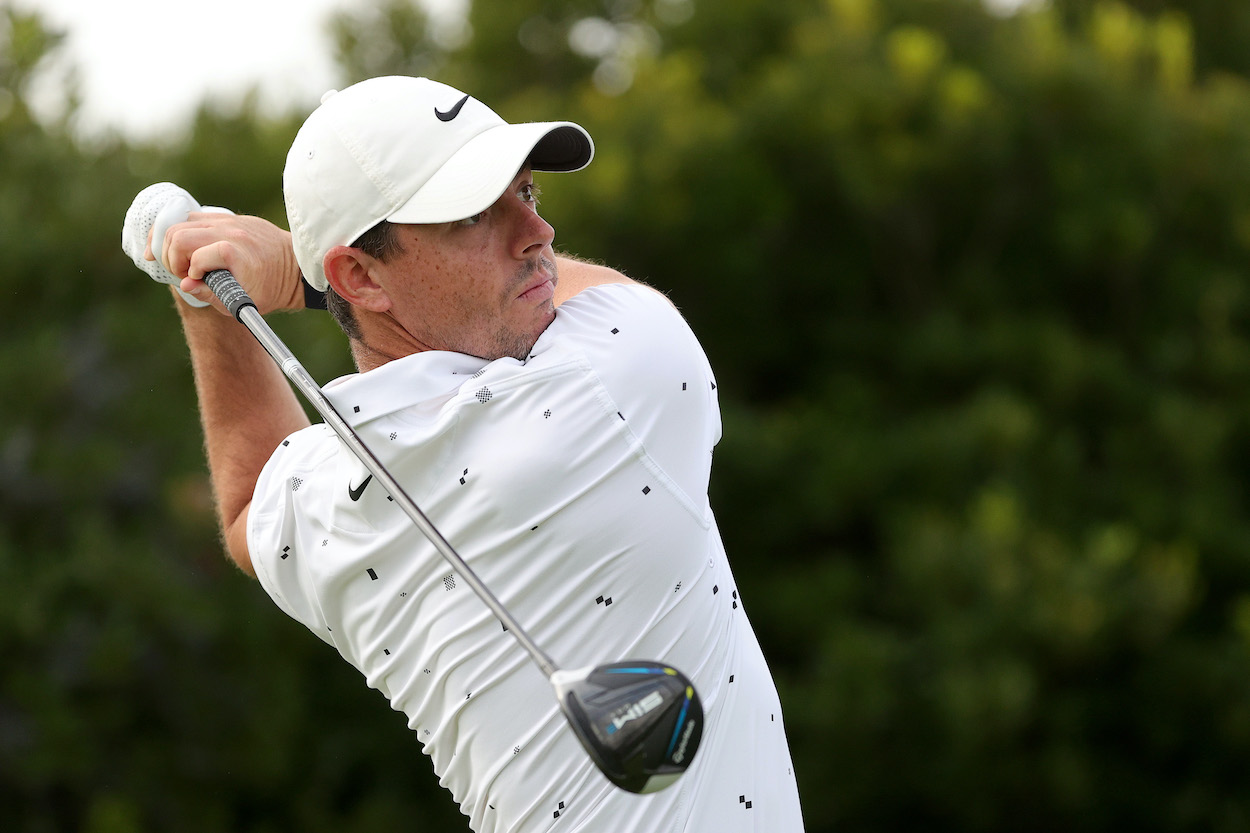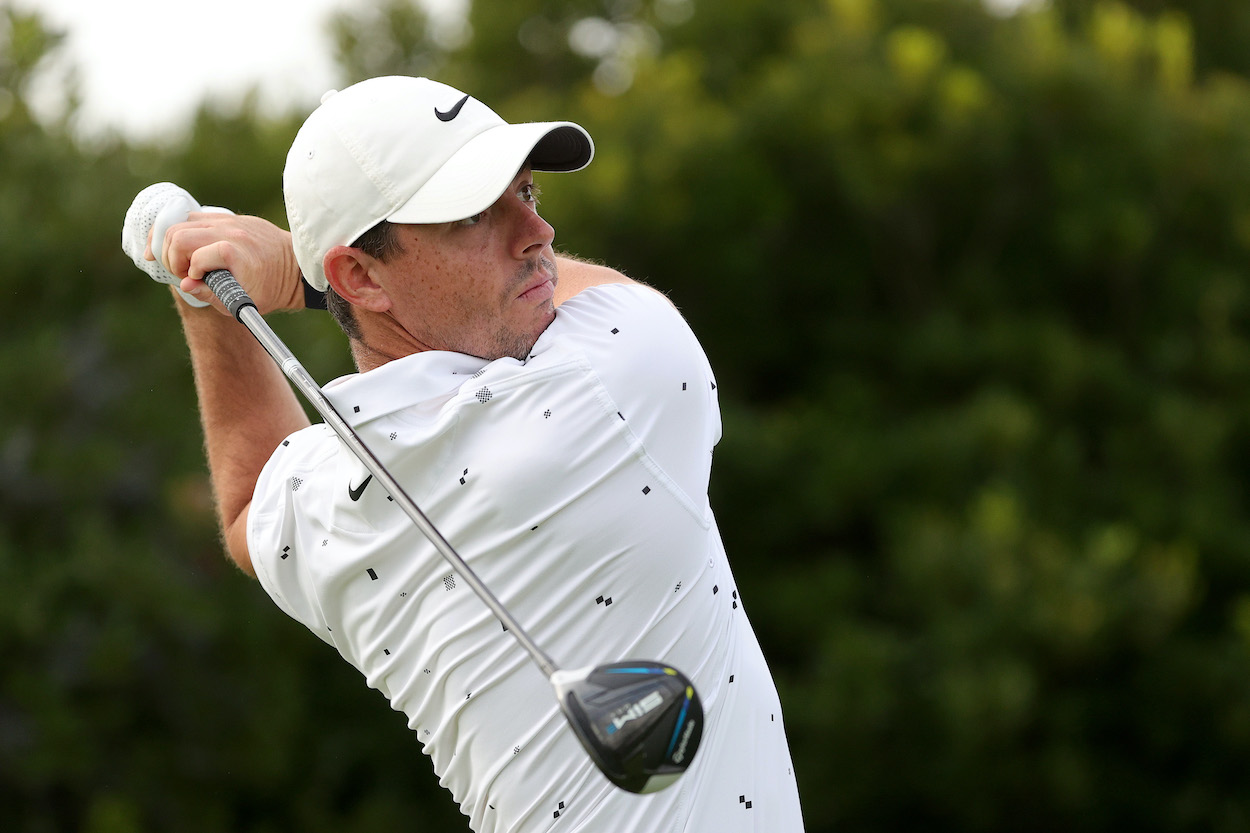 Playing on the PGA Tour full-time is a grind unlike anything in professional sports. Quick turnarounds every weekend, dozens of flights across the globe, and the pressure of it all can weigh on even the most mentally strong golfers in the world.
McIlroy has traveled to the United Kingdom, Tokyo, and all across the United States just in the last month, all while trying to play pristine golf in order to qualify for the TOUR Championship next weekend. It's starting to take a toll on the Northern Irishman.
"I think I feel like a lot of the guys right now — a little jaded, a little tired," McIlroy said this week, per Daniel Rapaport of . "End of the season, there's been a lot of golf. Yeah, so a lot of travel.
"I'm just sort of getting through it, to be honest. I'm going day by day and just trying to get through it as best I can and try to make it to next week. After that, two weeks off before the Ryder Cup. Yeah, just taking it day by day. The game feels pretty good, OK. Energy levels are somewhat sort of trying to dig deep at this point. Try and keep going and put in a good finish this week to make sure I'm in Atlanta next week."
Exhaustion and stress can cause golfers to snap, which is exactly what McIlroy did at last weekend's Northern Trust.
McIlroy chucked his 3-wood onto the New Jersey Turnpike
McIlroy is just trying to get to the finish line of the PGA Tour season at this point, so when a rainstorm forced the Northern Trust to delay its final round until Monday, he couldn't have been too happy. The 32-year-old wasn't even in contention after three rounds. He just wanted to get the tournament over with and move on to this week.
After going out in a 3-over 39 on Monday, McIlroy let his frustrations get the best of him.
"I threw my 3-wood onto the New Jersey Turnpike off the 9th hole yesterday, or on Monday, and so I was without a 3-wood coming here [to the BMW Championship," he said.
"I mightn't have reached the road but I threw it into the trees off the ninth tee at Liberty National, so if someone wants to go get a 3-wood, there's one in there somewhere."
In the market for a new 3-wood?
Calling all Jersey City residents: Who wants a brand new 3-wood for free?
All you have to do is drive down the Jersey Turnpike and pull off the highway near the ninth hole of Liberty National. Wander through the trees for a bit, and you might just find yourself a TaylorMade Sim 3-wood. That's one of the best clubs on the market right now, and you can get one previously owned by McIlroy for free!
Happy hunting.