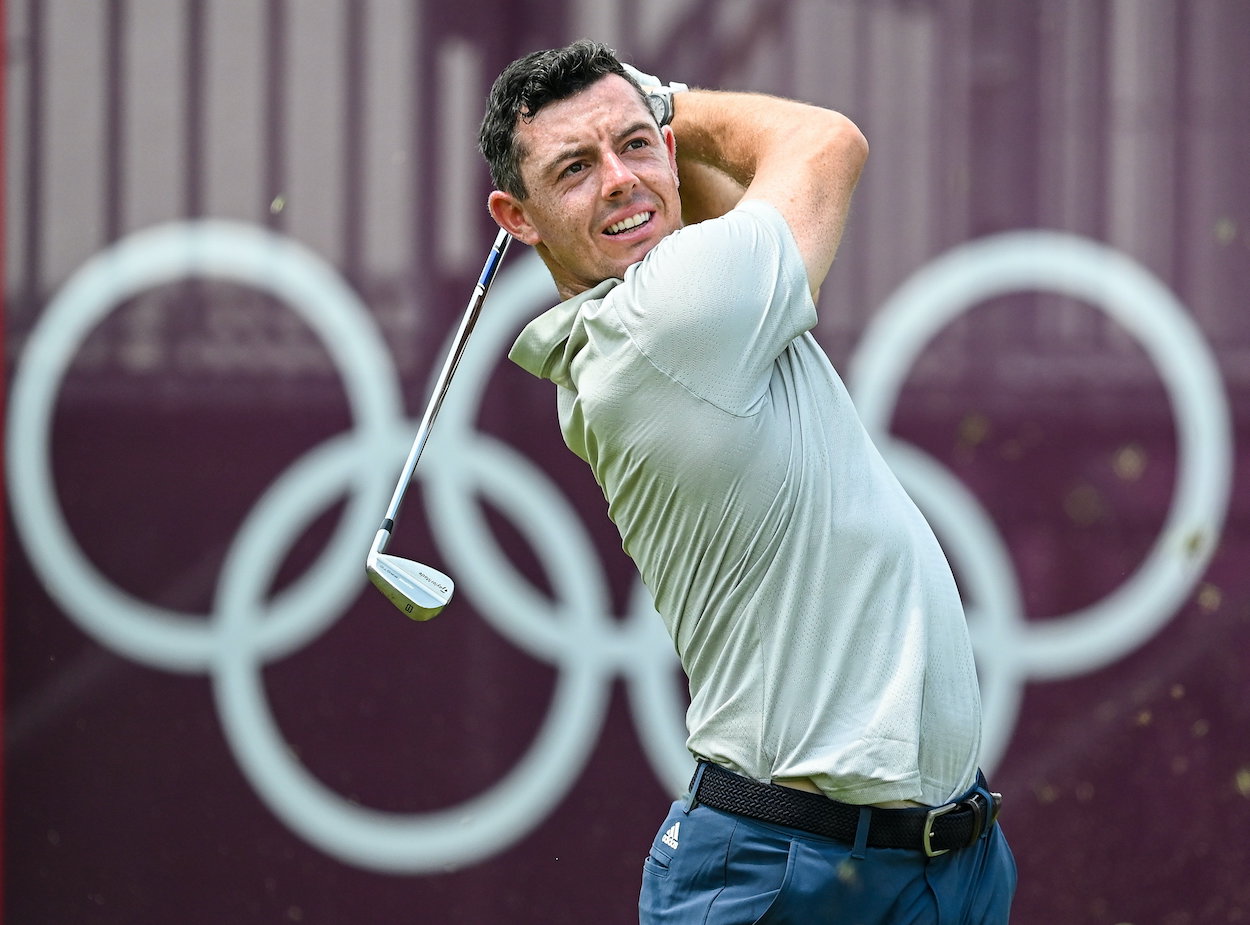 Why Isn't Rory McIlroy Wearing a Hat for Team Ireland at the Tokyo Olympics?
Rory McIlroy looks a big different at the Olympics than he does every week on the PGA Tour.
Rory McIlroy is off to a decent start in his first-ever appearance at the Olympics, but his 2-under 69 in the Men's Individual Stroke Play event was hardly the biggest story of his first round in Tokyo.
McIlroy arrived at the first tee on Thursday (Tokyo time) with something missing from his usual golf course attire: a hat! It was an odd look for the 32-year-old who's been wearing golf caps every week on the PGA Tour for the last decade-plus. So, why is McIlroy going hatless in the Olympics this year?
Rory McIlroy changes his look for the Tokyo Olympics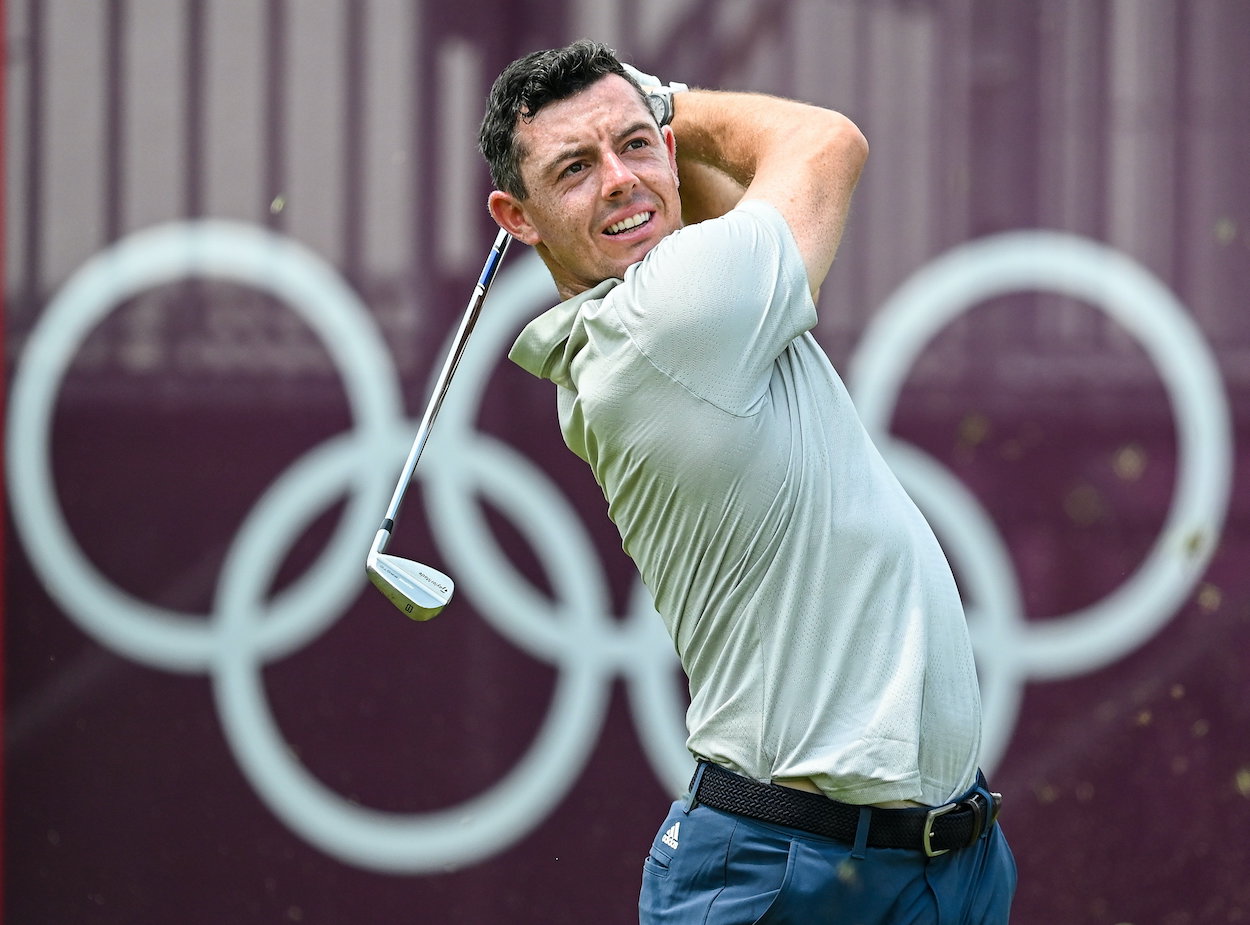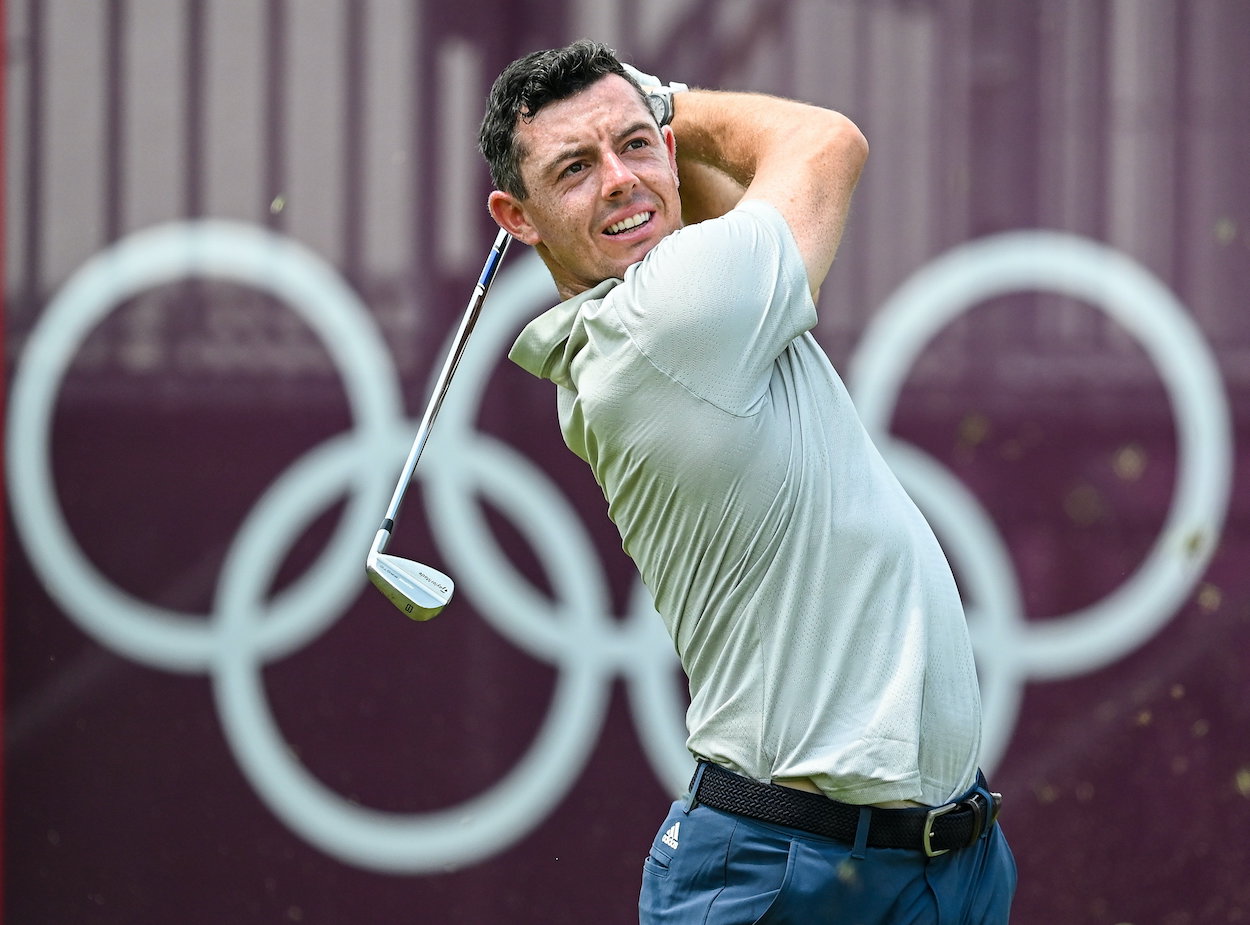 McIlroy made headlines during the first round of the 2020 Tokyo Olympic Games golf competition this week, but not for the reason you might think. The internet was abuzz with takes after the Northern Irishman showed up at the Kasumigaseki Country Club with no hat on his head.
His well-groomed, now gray-speckled head of hair was the star of the show on Thursday as McIlroy fired a 2-under 69 to put him into a tie for 20th place. Fellow Team Ireland member, Shane Lowry, is one stroke behind him at 1-under.
This isn't the first time we've seen McIlroy play without a hat in competition. In fact, he regularly goes hatless during international events such as the Ryder Cup and Presidents Cup.
But why is that?
Why is McIlroy going hatless in Tokyo?
After finishing up his first round at the Tokyo Olympics, McIlroy was asked why he didn't bring a hat with him on the course. His answer? He's got a small dome!
"I have such a small head," McIlroy told Sean Martin of the PGA Tour Thursday. "My head is so small that I have to get Nike to make me custom hats, so whenever I'm in a team event and the hats aren't custom, they're all too big."
McIlroy had a similar response for a fan who was wondering why he wasn't wearing a hat during the 2016 Ryder Cup.
"I've a pea head and the hats were way too big for me!" he wrote in a tweet.
Relateable.
McIlroy in good shape to contend for a medal
McIlroy didn't sound too thrilled to be competing for Team Ireland leading up to the Olympics, but he recorded a solid first round that put him in position to contend for a medal. His 2-under 69 has him six strokes back of the leader, Sepp Straka of Austria, with 54 holes to play.
It's likely Straka will fall back to the field with his limited experience leading golf tournaments on the PGA Tour, so three more sturdy rounds from McIlroy will put him right at the top of the leaderboard by the final few holes of the competition.