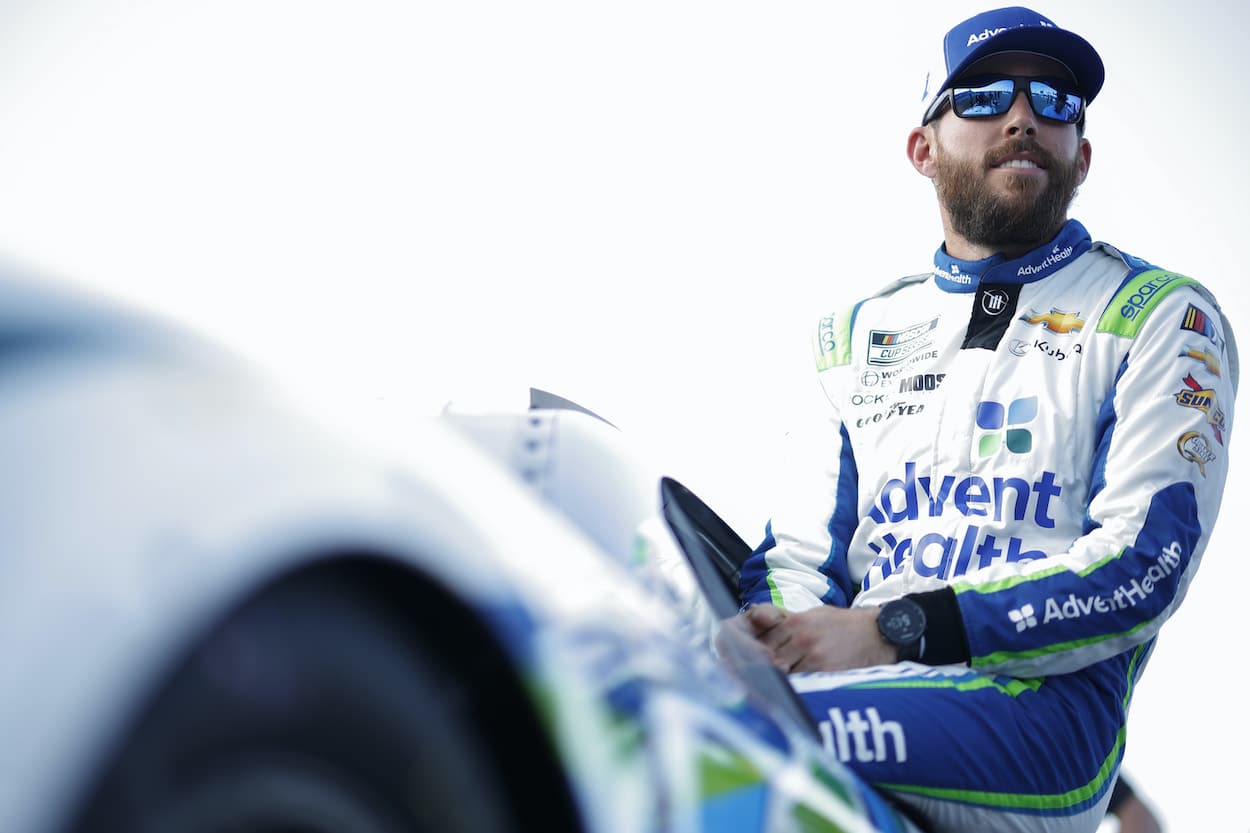 Ross Chastain Makes Surprising Admission That Explains Why He Didn't Hesitate to Punch Noah Gragson at Kansas
Ross Chastain punched Noah Gragson on Sunday at Kansas and later admitted he was just following team orders.
Ross Chastain has made headlines for over a year due to his aggressive driving style. On Sunday at Kansas, it happened again as the Trackhouse Racing driver upset both Kyle Busch and Noah Gragson during the race. 
The latter incident received all the attention because of what happened after the race on pit road when the 30-year-old came to blows with the rookie driver and unexpectedly revealed that his aggressive style isn't limited to the track. During an interview a few minutes after the brawl, the watermelon farmer surprisingly admitted why he took the approach he did.
Ross Chastain and Noah Gragson fight after Kansas race
With 65 laps remaining in Sunday's Cup Series race at Kansas, Ross Chastain raced side-by-side with Noah Gragson for the 14th spot. Coming out of Turn 4, the No. 42 car slid up the track and hit the outside wall. The rookie, believing the No. 1 crowded him and didn't give him enough of a lane, responded and drove down the track and into the side of the Trackhouse car. 
That was just the beginning.
When the race ended, the Legacy Motor Club driver marched down pit road to confront his counterpart about the incident. Things rapidly escalated, with Gragson cussing multiple times before grabbing Chastain's firesuit and moving him backward.
It wasn't until the rookie driver shook him several times before Chastain responded, and did so in a big way, throwing and landing a punch on Gragson's face. NASCAR officials standing nearby immediately intervened and stopped the conflict before any more punches were thrown.   
Chastain surprisingly reveals Trackhouse policy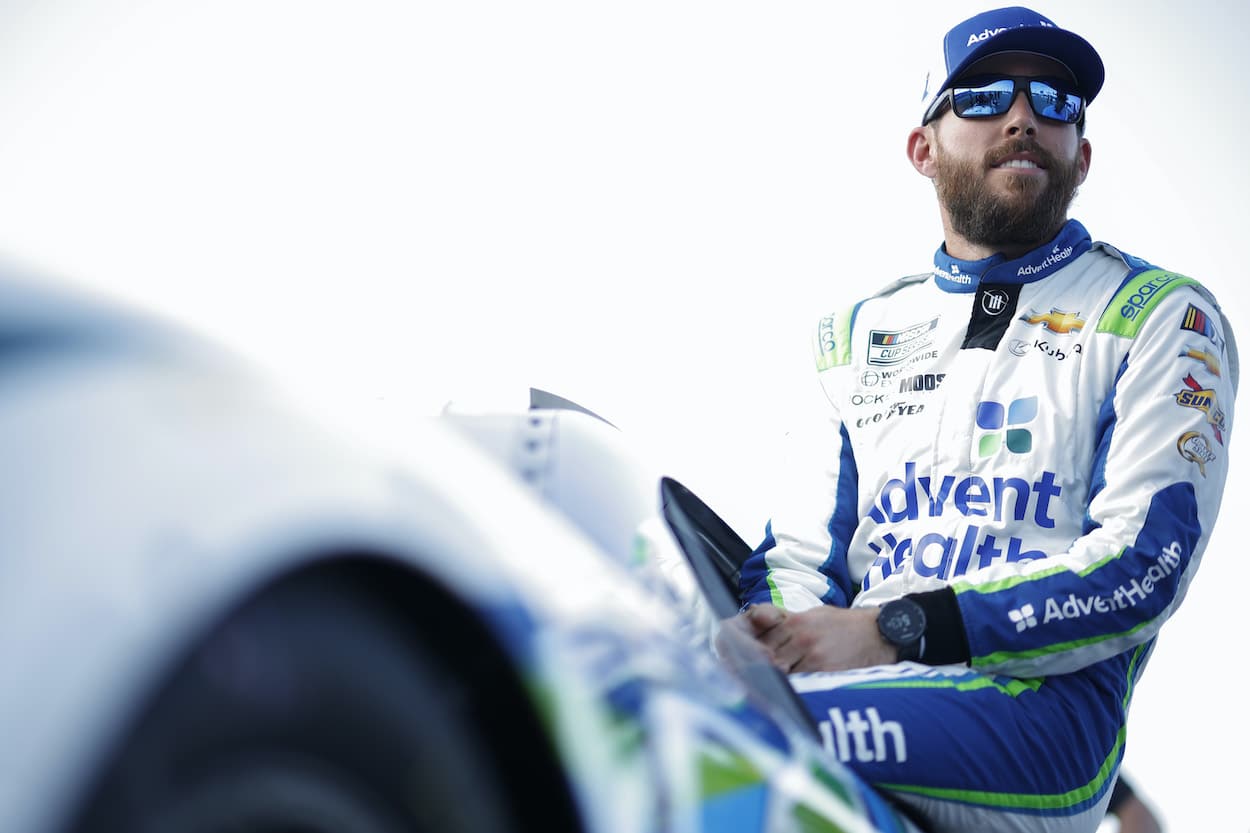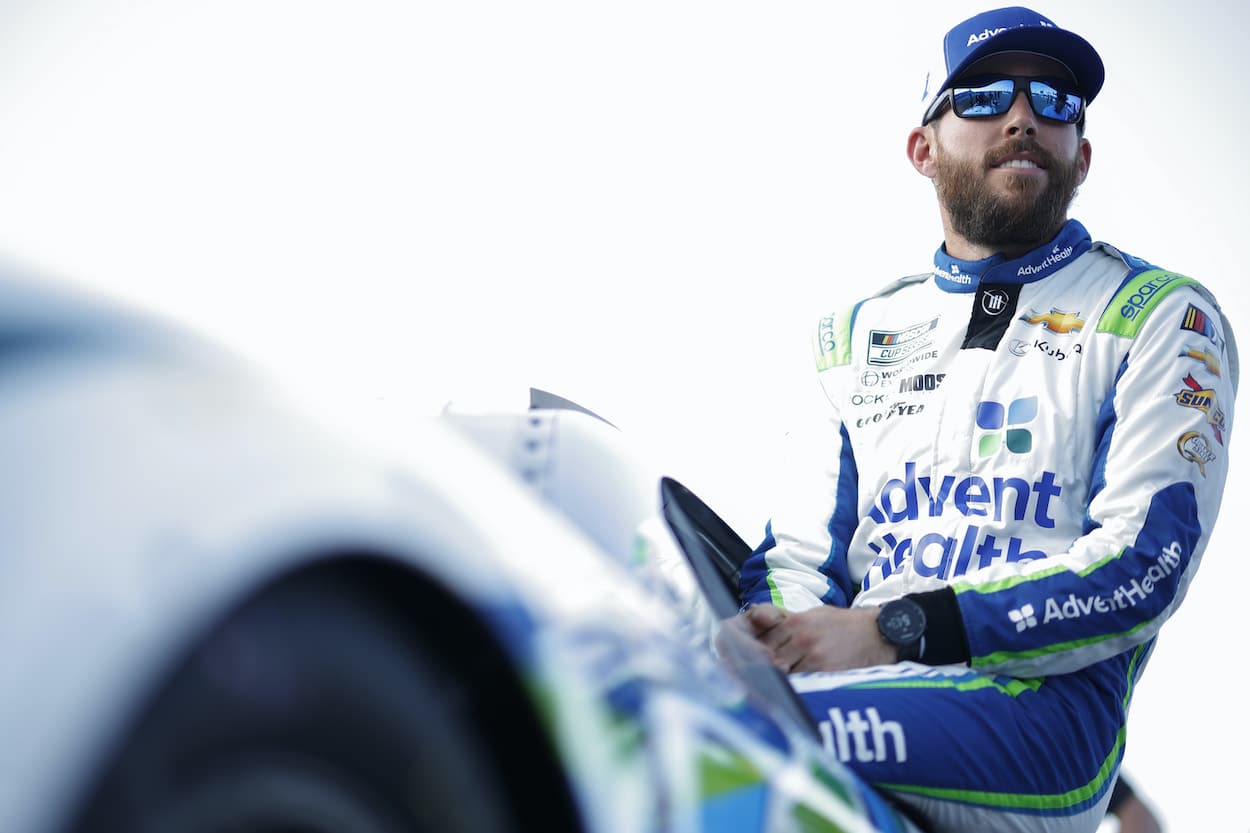 Several minutes after the chaotic scene on pit road, Fox's Regan Smith caught up with Chastain and asked him about what happened during the race and after.  
"I got tight off of Turn 4, for sure," Chastain acknowledged. "Noah and I have a very similar attitude on the racetrack. We train together. We prepare together. We know every little bit about each other. 
"Yeah, I definitely crowded him up off of Turn 4. He took a swipe at us in Turn 3 and then came down and grabbed ahold of me. A very big man once told me we have a no-push policy here at Trackhouse."
In other words, Chastain was following team orders with his response.
Gragson hints at retaliation
While Chastain got in the one and only shot during the altercation with Gragson, the younger driver hinted that this wasn't the end of the feud during his post-fight interview. 
"Completely used us up and fenced the s*** out of us," he said. "I am not going to tear up the Trackhouse guys' stuff up. I respect their hard work and everything. Nobody confronts the guy. I went down there and grabbed him. I'm sick and tired of it.
"The guy just runs into everyone. When you got guys like Chase Elliott, other guys telling you to go beat his ass. Everyone's sick and tired of him but nobody has the balls to go up and get him. I'm tired of it.
"We're not the fastest this year. He's going to probably be lapping us quite a bit this year. Once or twice a race it seems like that's what the trend has been so far this year. So, yeah, got two opportunities every single race." 
Gragson hinting at retaliation is a bit ironic considering that has been a hot topic of discussion this year after Chastain's first victim, Denny Hamlin, went on his podcast and admitted that he had retaliated against the Trackhouse driver at Phoenix. NASCAR responded with a $50,000 fine and 25-point deduction.
The sanctioning body didn't penalize either driver for the incident on Sunday, but you can be sure that Gragson and Chastain's post-race comments got their attention. They understand that the Legacy driver still has revenge on his mind. And they also now know if he decides to respond and confront the Trackhouse driver again at some point this season, there won't be any pushes involved. 
To stay up to date on the latest happenings in NASCAR, including breaking stories you can't find anywhere else, follow Kyle on YouTube and Twitter.