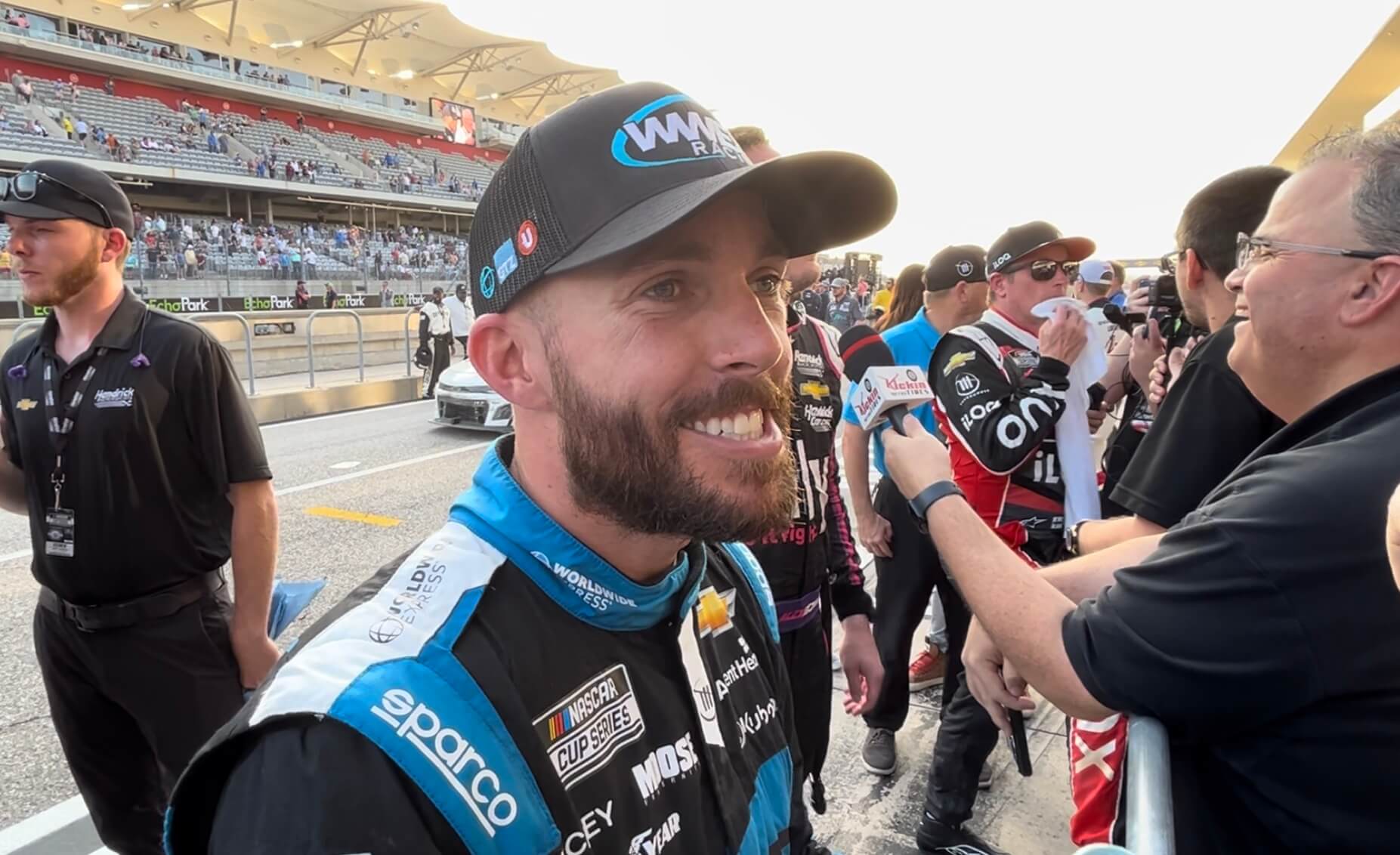 Ross Chastain Makes Surprising Comment About Trackhouse Teammate Daniel Suarez and Then Immediately Backtracks
Ross Chastain made a surprising remark about Trackhouse Racing teammate Daniel Suarez after the race at COTA, and then immediately backtracked.
Ross Chastain has upset his share of drivers in the NASCAR Cup Series. Denny Hamlin is top of the board. Martin Truex Jr. and Kyle Busch have been victimized by his aggressive driving. On Sunday at Circuit of the Americas, he unexpectedly added Trackhouse Racing teammate Daniel Suarez to his growing list.
The driver of the No. 99 was noticeably angry after the race in the Lone Star State and had intense exchanges with Alex Bowman and Chastain. Following the conversation between teammates, the 2022 COTA winner visited with reporters, talked about what was said, and delivered a surprising remark about his teammate before immediately backtracking. 
Ross Chastain involved in late contact in Turn 1 at COTA
Ross Chastain won his first-ever Cup Series race at COTA a year ago. He did so on an aggressive last-lap pass with Alex Bowman and AJ Allmendinger. Since that race, he's regularly made headlines for his on-track aggression, including the Martinsville video game move.
Unsurprisingly, that style has ruffled more than a few feathers along the way. He's developed a reputation, and everyone is quick to point the finger at him whenever the No. 1 car is in the vicinity of an incident.  
That's what happened on Sunday at COTA during the second overtime restart going into Turn 1. Chastain and Chase Briscoe crossed the start-finish line from the inside fifth and six rows, respectively, and quickly moved left to get the inside track. Bowman mirrored their moves and led the three inside cars going up the 130-foot hill into the challenging turn. 
The No. 48 had slowed enough to make the hairpin, but Chastain and Briscoe were much less enthusiastic about their brake usage and drove Bowman into the side of Suarez, who then hit the No. 19 and spun him. 
Chastain makes surprising comment about Suarez and immediately backtracks
On the cool-down lap around the 3.41-mile circuit, Suarez made it clear how unhappy he was when he bumped Chastain out of the way at the entrance to pit road to get to Bowman, where he drove into the rear of the No. 48 a couple of times, including once right next to a NASCAR official (penalty likely). 
When Suarez exited his car moments later, Bowman was there waiting and immediately pointed to the No. 1 car behind. The two Trackhouse teammates then had an animated conversation. After it was over, the watermelon farmer visited with the media and talked about the incident. 
"He's mad at me for being two rows back. He's always mad at me," Chastain surprisingly said before immediately backtracking. "I shouldn't say that. He's not always mad at me. He's mad at me for a restart."  
Is there trouble brewing at Trackhouse?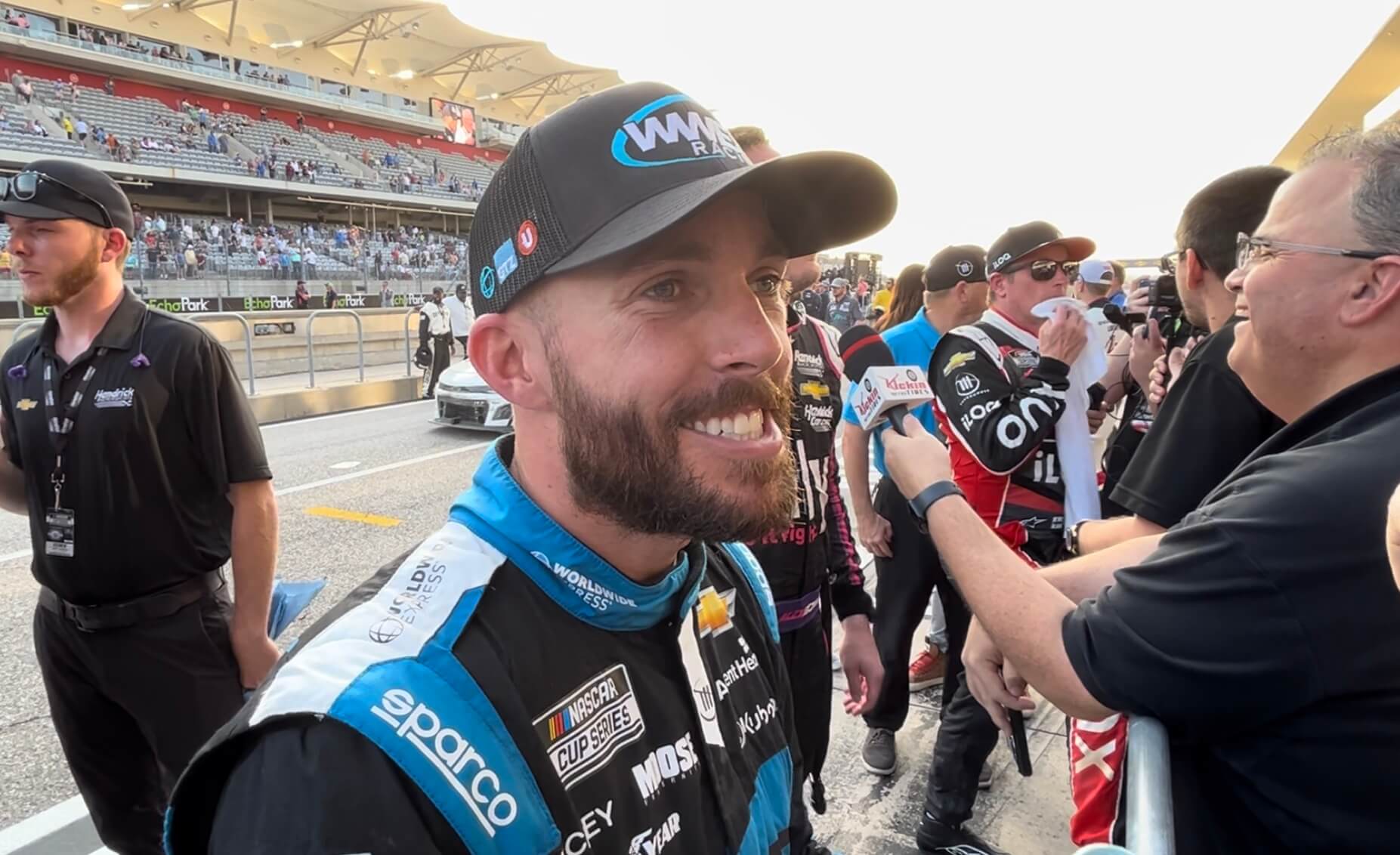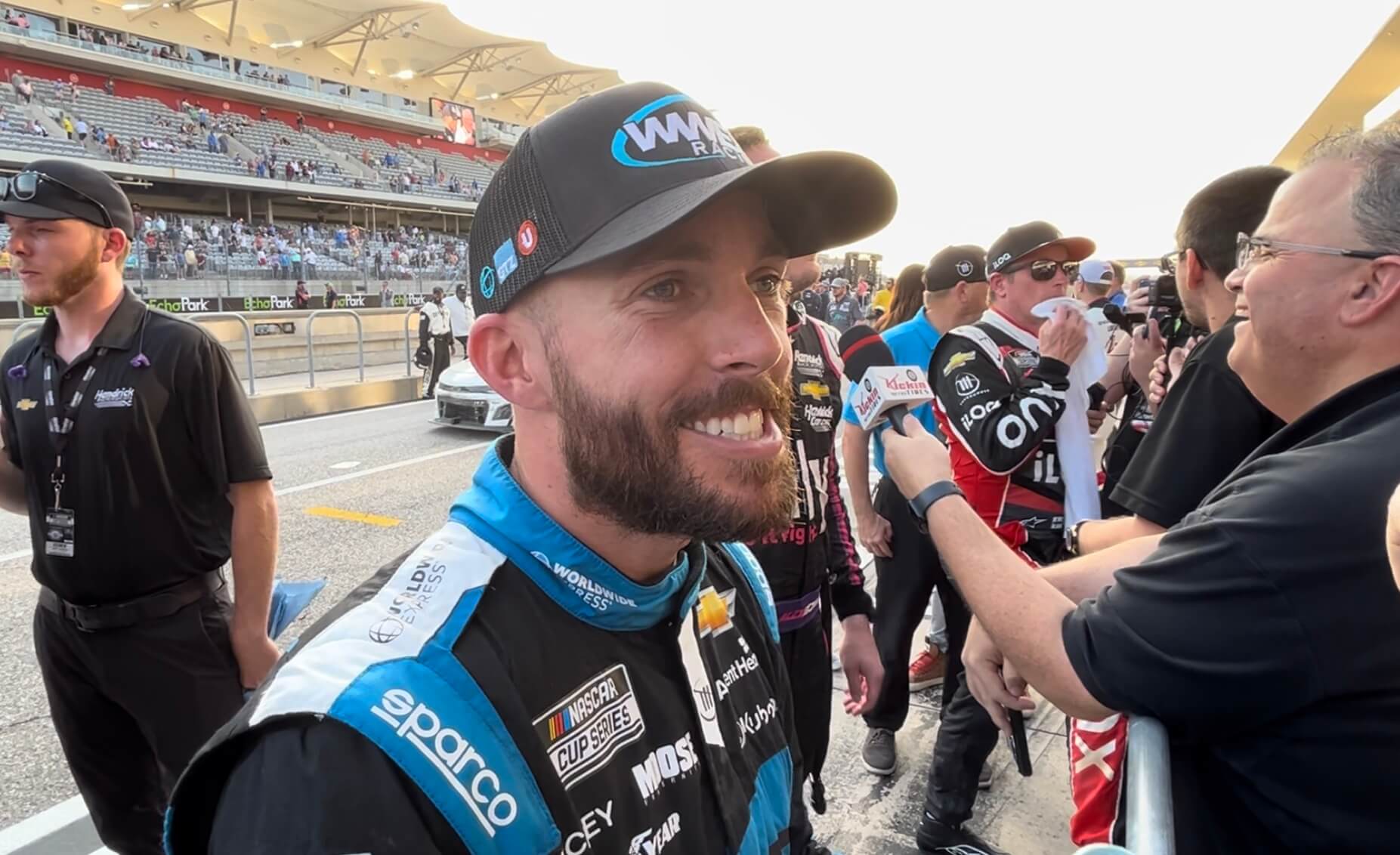 Did Chastain inadvertently misspeak and say Suarez is always mad at him and not mean it, or does he honestly think that? Why would he have thought that in the first place? The only one who knows those answers is Chastain. 
After the race, Trackhouse co-owner Justin Marks took to Twitter but failed to address what happened. 
"This @TeamTrackhouse project is about entertaining all you fans!!" he wrote. "Appreciate every one of you! Richmond next, LETS GO!!"
Chastain also mentioned how the race was entertaining in his talk with reporters. Suarez didn't say anything. He left without comment.
For the latest breaking news and information about NASCAR's three national series, check out @kdsportswriter on Twitter.