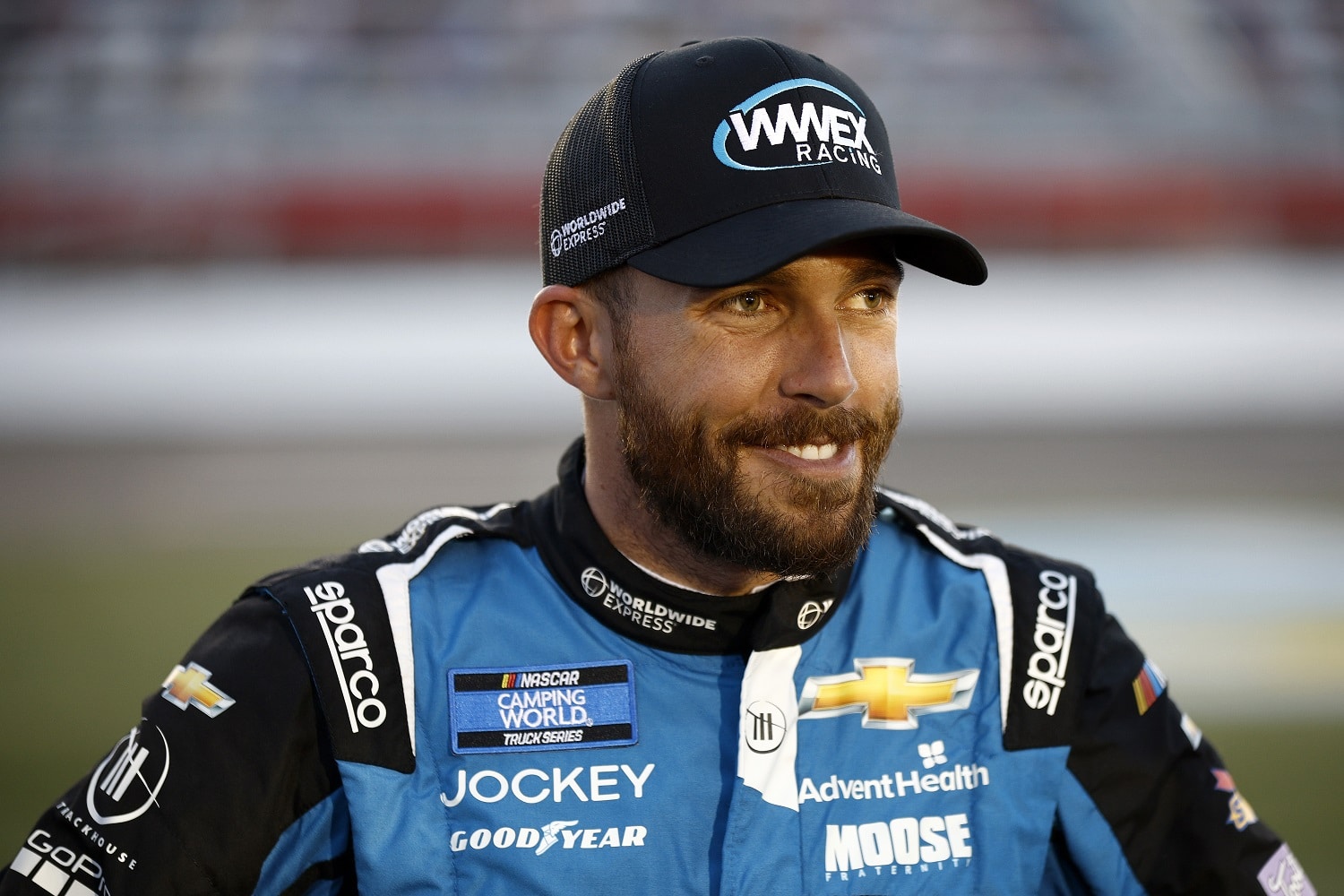 It Took Ross Chastain's Lousy Driving for NASCAR Officials to Work Their Way up to 'Annoyed'
NASCAR has taken note of what took place between Ross Chastain, Denny Hamlin, and Chase Elliott in Sunday's race.
It takes a lot to move NASCAR off DEFCON 5, but Ross Chastain certainly met the challenge with plenty to spare on Sunday in the Cup Series. Consequently, officials have conceded they've elevated the alert status to DEFCON 4.
For the uninitiated, that means Denny Hamlin and Chase Elliott should resign themselves to accepting that whatever revenge they already got against Chastain will have to suffice, at least for this week. If they want to send him spinning in a month or so, it will be boys being boys in NASCAR's eyes.
Ross Chastain had a busy day at World Wide Technology Raceway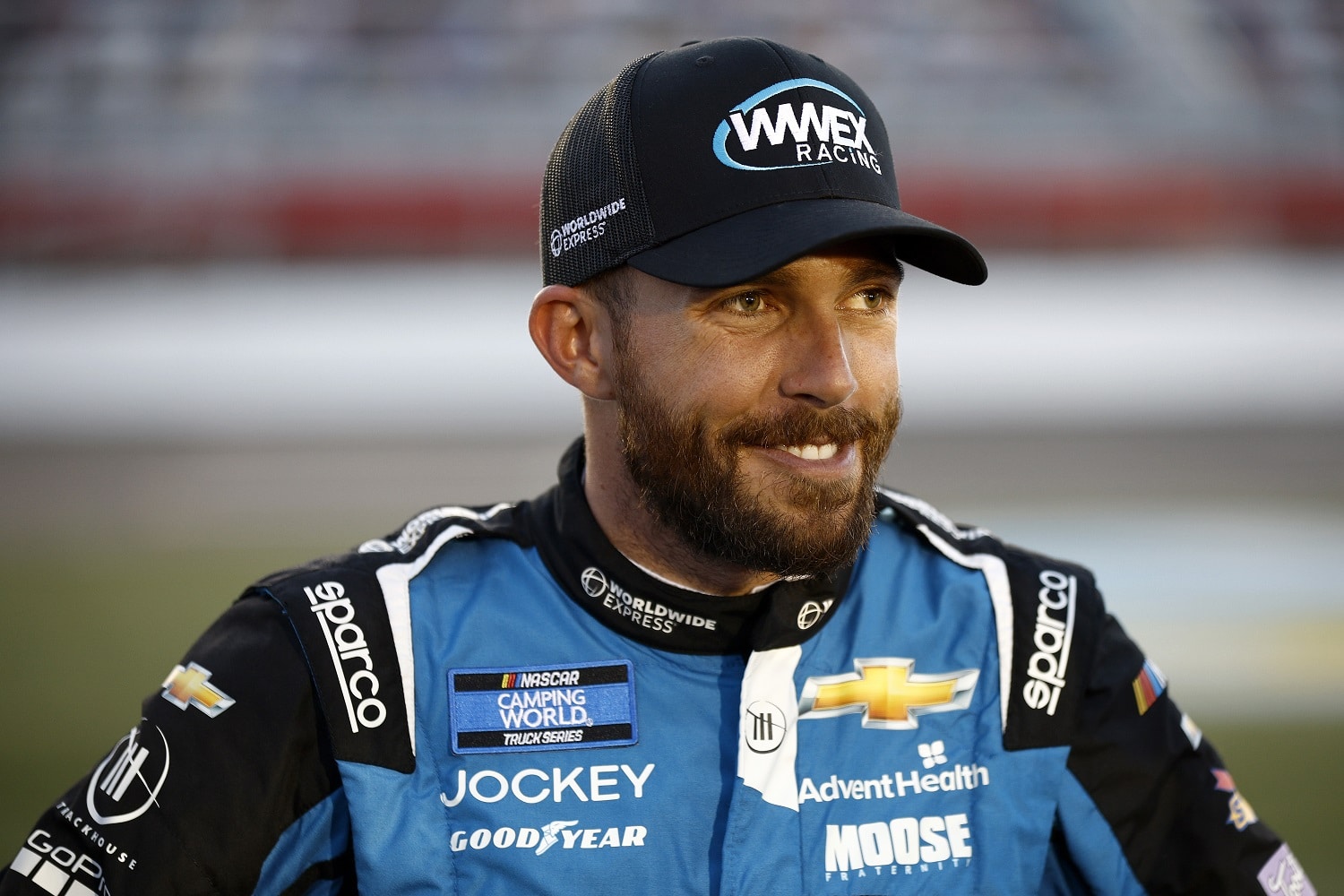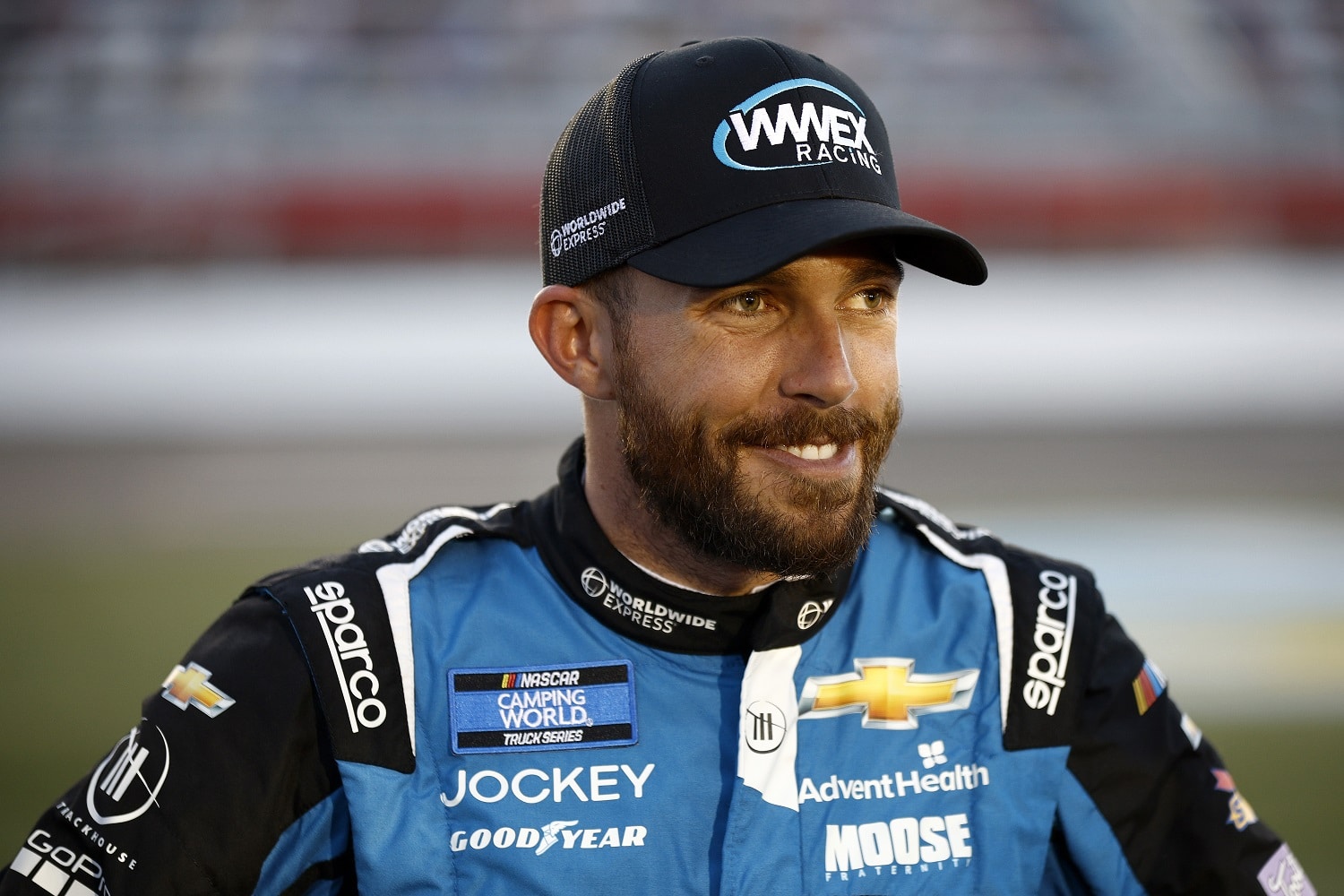 Assuming he had any to use, Ross Chastain blew through whatever goodwill he had with Denny Hamlin and Chase Elliott by midway through Sunday's Enjoy Illinois 300 after using the No. 1 Chevy as a battering ram.
Chastain spent much of the first stage trying to pass Hamlin for fourth place in the NASCAR Cup Series race. With a fresh start in Stage 2, Chastain shoved Hamlin into Turn 1 on Lap 66. Hamlin's Toyota plowed into the outside wall, snapping a toe link. Hamlin's pit crew replaced the part, but he had nothing to aim for. He finished in 34th place, 11 laps down.
Off the next restart, Chastain landed in the middle of a three-wide situation, with Elliott to his right, coming off Turn 1. Rather than back down, he tried to make a hole and sent Elliott spinning in an incident that also collected Harrison Burton and Bubba Wallace. Elliott remained on the lead lap but finished 21st.
Denny Hamlin and Chase Elliott went looking for Ross Chastain
Chase Elliott was steamed at Ross Chastain. But he at least remained on the lead lap and was busy chasing points. On the other hand, Hamlin knew the repair on the toe link had taken him out of the hunt. He had lots of time to think about making life tough for his antagonist.
Hamlin threw a series of blocks Chastain's way, to the point that NASCAR race control messaged the Joe Gibbs Racing team that he had made his point and needed to back down before matters got out of control.
Actually, Elliott and Hamlin had the right idea. Flat-out wrecking Chastain would have been too obvious. Toying with him throughout the race was almost as effective. After finishing eighth, Chastain admitted he owed "an apology to half the field."
NASCAR's top competition official is feeling 'annoyed'
There's been a fair amount of bumping, especially after the white flag comes out, throughout the season, but NASCAR hasn't done much in the way of discipline beyond hauling Ty Gibbs in for a talk after one too many incidents in Xfinity races.
However, the folks running the sport sent a subtle message out on Tuesday in response to what they saw two days earlier. Scott Miller, NASCAR's senior vice president of competition, went on SiriusXM NASCAR Radio to say the organization will monitor further developments involving Ross Chastain on the giving or receiving end.
Miller said competition officials would discuss Sunday's events in their weekly debrief and perhaps call Chastain, Denny Hamlin, and Chase Elliott to the NASCAR hauler, which is the sport's version of the principal's office.
"We don't like to see things like that, but there's a certain amount of … we kind of have to let them handle it on their own somewhat," Miller explained. "And what we saw, while we were annoyed by it, there was no real contact. Neither one. I mean, they tried to make life miserable for Ross. We all witnessed that.
"But at least we didn't see a blatant takeout or anything like that. And it was obvious from Ross' post-race comments that he's made some mistakes out there and wants to make it right. But it's kind of up to those guys to sort it out and how it moves forward from there."
It largely is a Chastain issue for now, but other drivers need to give him a chance to fix it. Even if NASCAR doesn't convene a meeting for certain drivers, Chastain should be burning up the phone lines during the week and visit some garages at Sonoma to set things right.
Like Sportscasting on Facebook. Follow us on Twitter @sportscasting19 and subscribe to our YouTube channel.