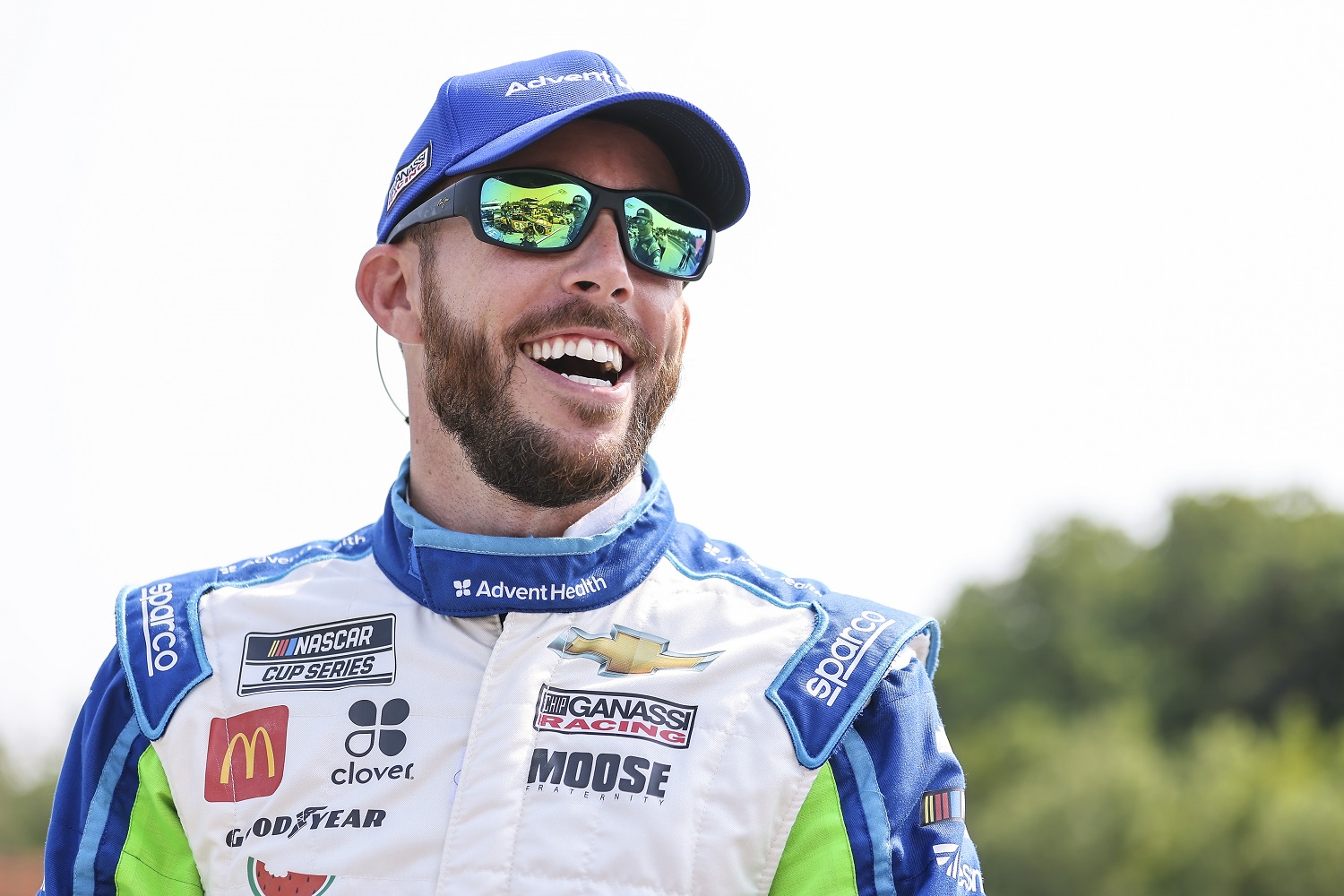 Ross Chastain Has Secured His NASCAR Future and Can Focus on Scoring His Breakthrough Victory
Veteran driver Ross Chastain has signed to compete in 2022 for Trackhouse Racing, which joined the NASCAR Cup Series this season.
Ross Chastain has himself a bit of a season going, but he's still going to have to win a race if he plans on qualifying for the NASCAR Cup Series playoffs. It wasn't on the track, but Chastain most assuredly won big on Tuesday with a revelation about his future.
Chastain has lined up job security for 2022 and beyond, and upstart Trackhouse Racing has assembled an intriguing lineup for next season.
Ross Chastain has secured his NASCAR future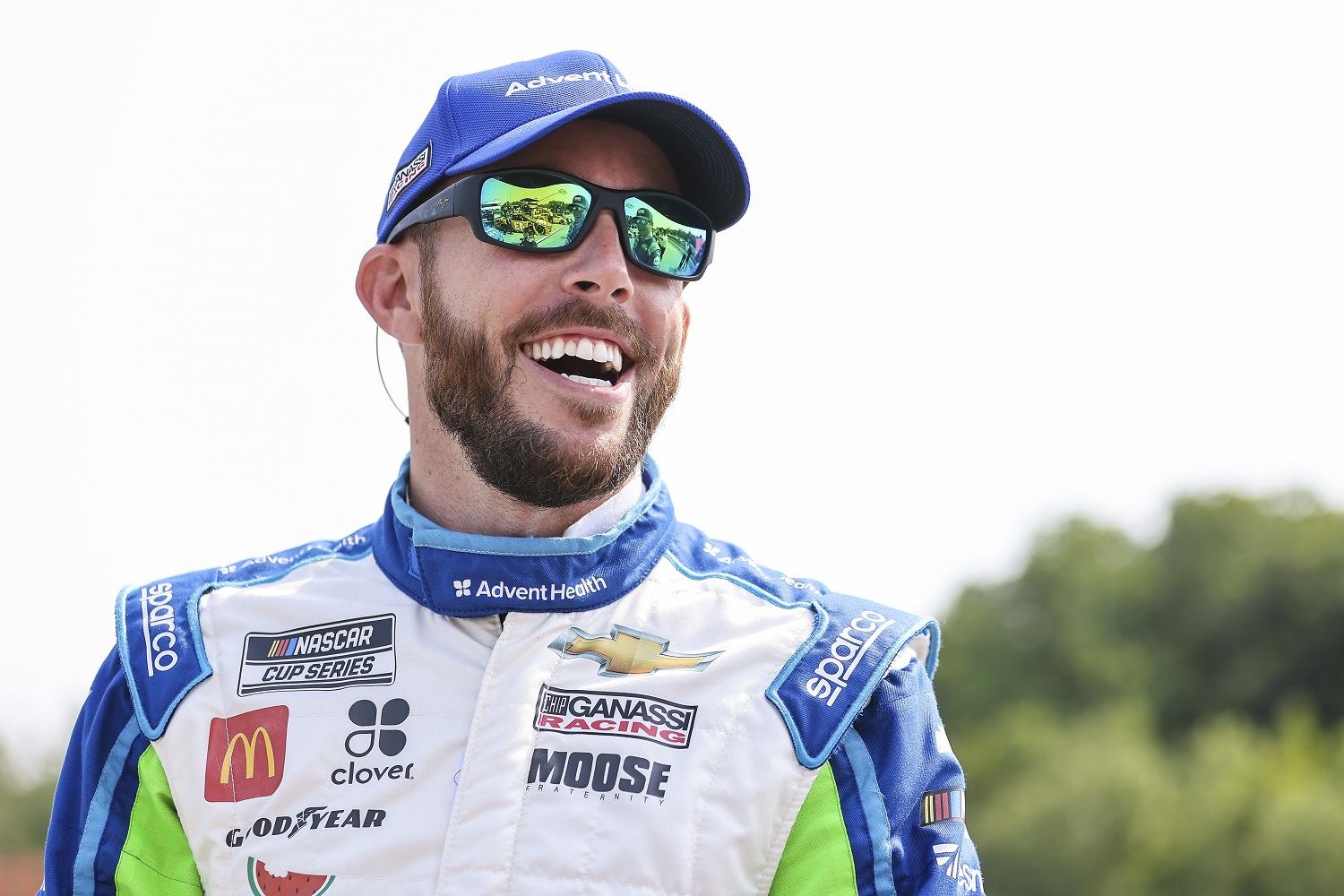 Trackhouse Racing announced on Tuesday that they have signed Chastain to a multi-year contract to drive the No. 1 Chevrolet Camaro beginning in 2022. He will take over the car Kurt Busch has been driving, made possible by Trackhouse's purchase of Chip Ganassi Racing's NASCAR operations.
"This is another dream come true for me," Chastain said in a statement announcing the move. "Trackhouse is one of the most interesting organizations in the garage. The enthusiasm they bring off the track and the program they are building on the track is exciting."
Chastain has started 101 races during his Cup Series career, scoring his first two top-five finishes this season. He has worked his way up from three truck series victories in 2019 to 15 finishes in the top five of Xfinity Series competitions in 2020.
Chastain raced in the Cup Series for Premium Motorsports from 2017-19. He raced on a limited basis for Spire Motorsports and Roush Fenway Racing the following year, then stepped into the Chip Ganassi Racing No. 42 Chevy this season.
Chastain has finished in the top eight in four of his last seven outings, so he enters the homestretch of the regular season with momentum when racing resumes at historic Watkins Glen this weekend.
He still needs to win to get in the 2021 playoffs. But at 28 years old, he has a promising future ahead.
Trackhouse Racing has locked up an intriguing duo
Owner Justin Marks is enjoying a sound first season with his Trackhouse Racing organization. One of his first decisions was to hire Daniel Suarez. The move is panning out even if the results aren't quite there yet.
Suarez is in his fifth season in the NASCAR Cup Series. Like future teammate Chastain, he has yet to drive onto victory lane. He also hasn't lived up to the 32 top-10 finished from his first three seasons, but Suarez is showing better results than he logged a year ago for Gaunt Brothers Racing.
Suarez is 29 years old and a popular figure in racing circles. Trackhouse could have something special brewing, particularly after taking over the CGR assets.
"Working with Daniel and Justin … is my No. 1 priority," Chastain said in his statement. "I know that I can help build our Chevrolets to be as strong as possible."
Said Suarez: "He brings a lot to the table. I am looking forward to start working with him and making our two Trackhouse cars as fast as possible. I know we are going to win races."
Ross Chastain's move resolves a Silly Season question
With Chastain having secured his future, the number of drivers with unclear plans for 2022 is reduced by one. Among those who don't have an announced ride is Kurt Busch, Chastain's current co-worker at CGR.
Busch's contract expires at the end of the season, and reports link the 2004 NASCAR Cup Series champion to Michael Jordan's 23XI Racing team. If there's genuine mutual interest and 23XI has figured out how to obtain a second charter for the season, then an announcement should be imminent since Trackhouse Racing's decision leaves Busch with one less option.
Aside from Busch, the other big-name free agent is Matt DiBenedetto, who knew before the current season that he was losing his Wood Brothers ride.
All stats courtesy of Racing Reference.