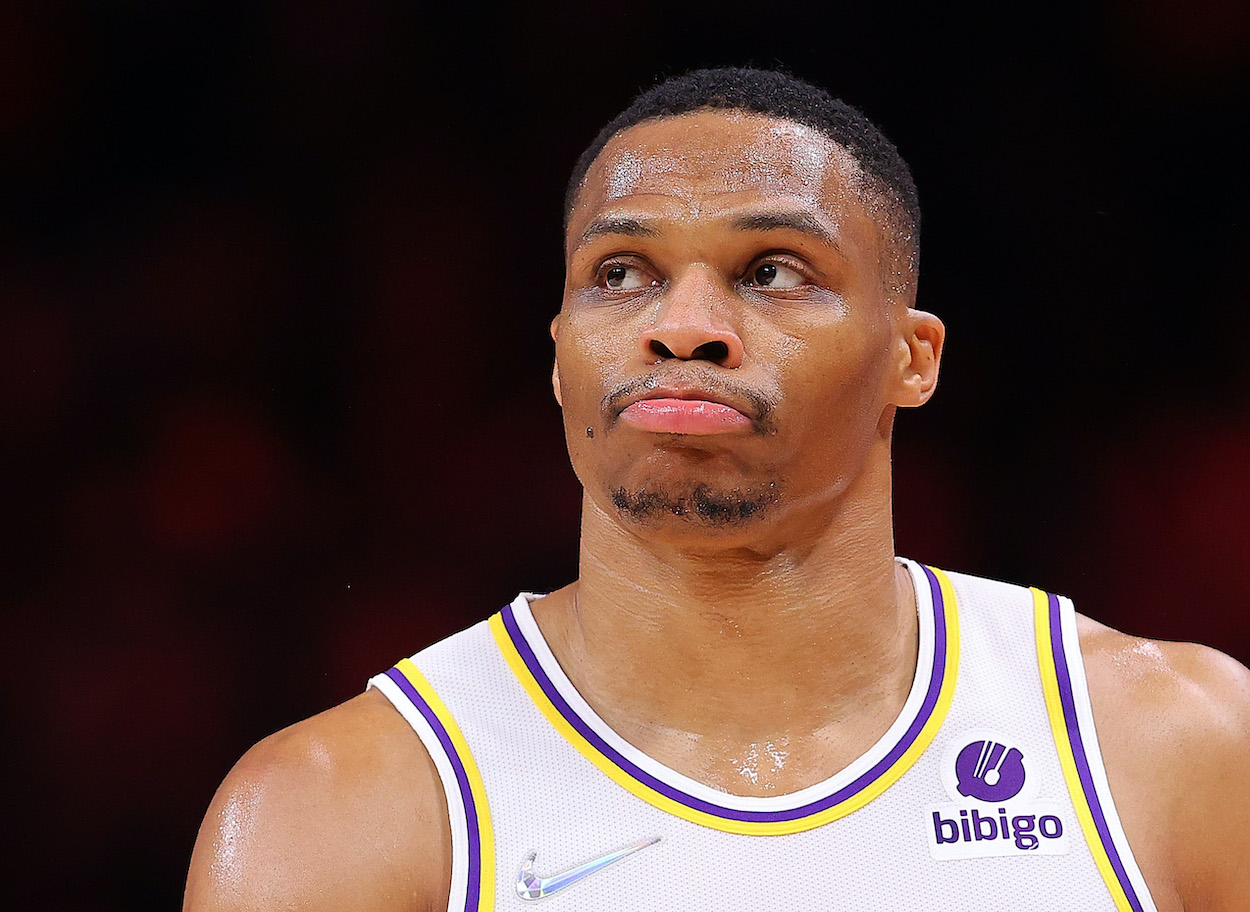 Russell Westbrook Lashes Out at the Media After Getting Benched Yet Again for Another Brutal Shooting Night
Russell Westbrook took his frustrations out on the media after a 1-for-10 shooting night for the Los Angeles Lakers.
The Russell Westbrook experiment in Los Angeles continues to be a disaster.
On Saturday night, Westbrook went 1-for-10 from the field, was showered with boos by his home crowd, and was benched by Los Angeles Lakers head coach Frank Vogel in overtime for his poor play. LA still ended the night with a victory, and Westbrook admitted that was the most important thing, but he also threw in a jab at the media as his frustration continues to rise.
Russell Westbrook gets benched again after another rough shooting night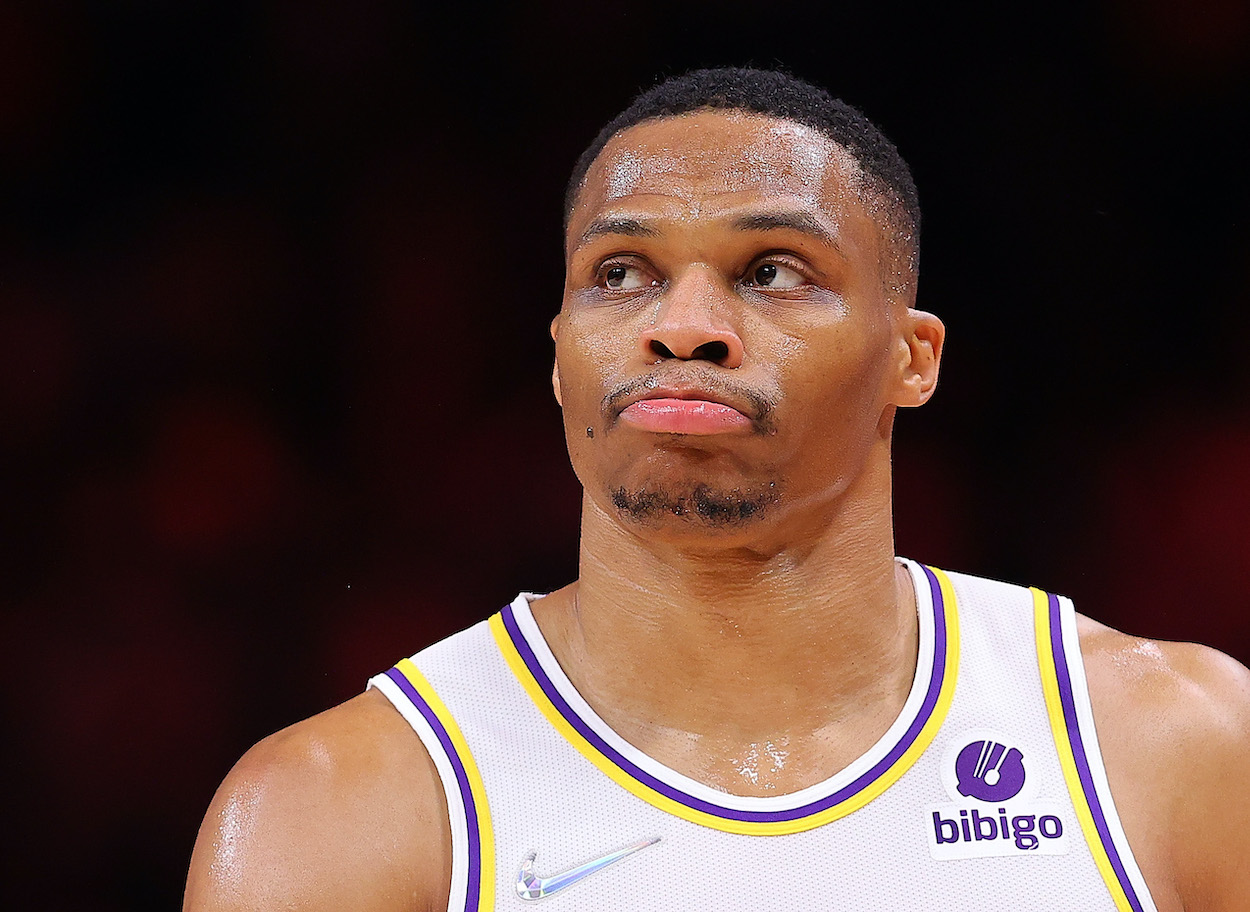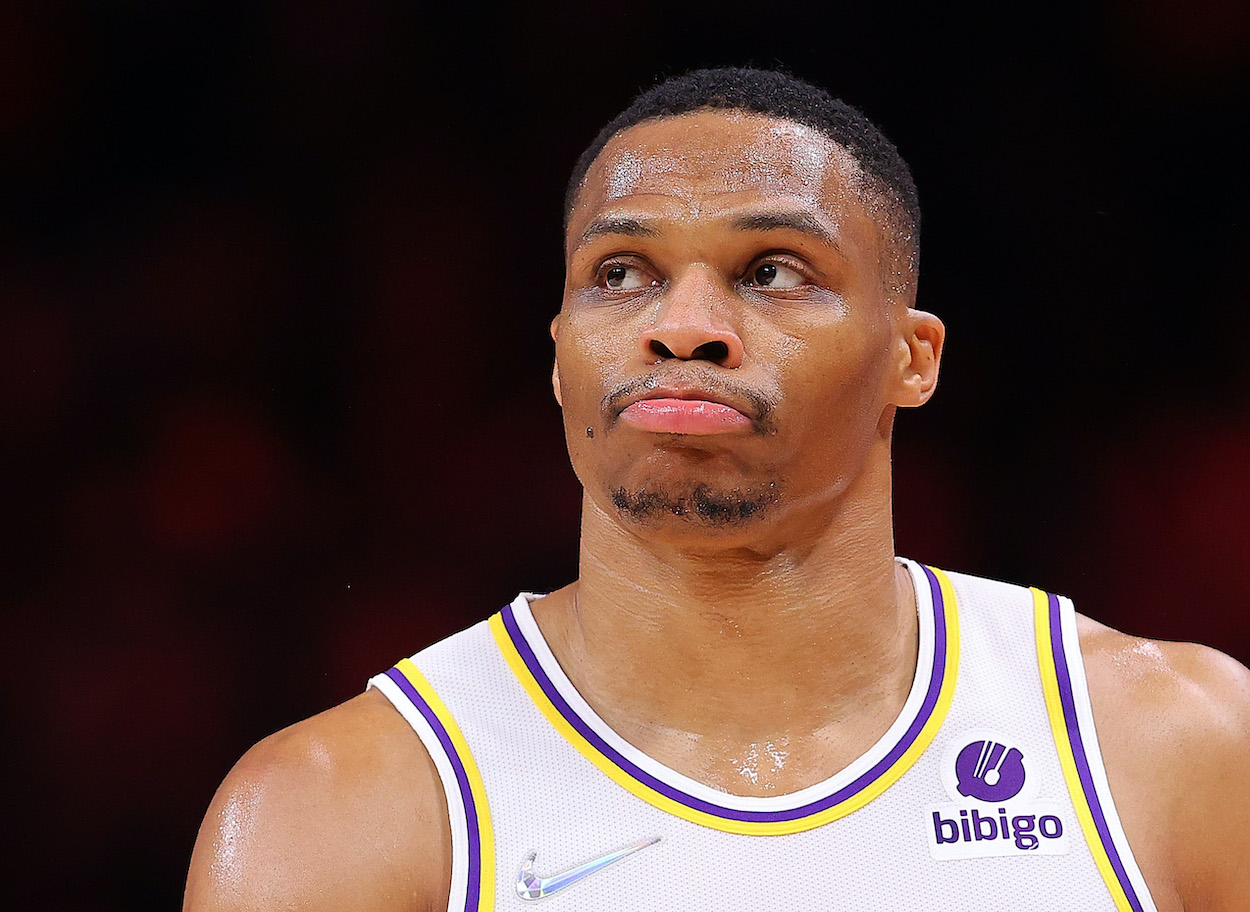 Last month, Vogel benched Westbrook for the end of a game against the Indiana Pacers, which kickstarted a variety of rumors about the Lakers possibly moving on from their starting point guard before the NBA trade deadline. On Saturday night, Westbrook was benched again after going 1-for-10 from the field, committing six turnovers, and getting showered with boos by the LA faithful.
"That [fourth quarter] stretch was part of it," Vogel said of the benching after the game, per ESPN. "I think obviously Russ was having a tough night on both sides of the ball and [LeBron James] was really going. So I knew the ball was going to be in Bron's hands and I felt like we were going to get more from a defensive perspective and off-ball action with [Talen Horton-Tucker], so … you just make tough decisions in the spirit of whatever the team needs to win a game."
After the game, Westbrook seemed unbothered by the benching and his poor performance.
"The best part of this game is that you win," Westbrook said. "Guys competed. We won the game and that's all that matters."
In a sense, he's right. But the Lakers won't sniff a championship this season if Westbrook continues to hurt them on the offensive end as he's done all year long.
Westbrook lashes out at the media
After Saturday night's game, Westbrook attempted to downplay his performance by saying winning is all that matters in the end, but he also let out some frustration in regards to the way reporters treat him after bad games.
"I missed some shots that I normally make. Like I said, I don't want to keep making it about me," he said. "When I play bad, you guys ask me a s*** ton of questions. And then when I shoot the ball well, I don't hear too many of those questions. So I don't want to keep making it about me and what I'm doing. We won the game and that's the most important part."
It's clear Westbrook's frustration has been mounting all season long, and having to answer questions every night about his poor shooting isn't helping matters. The point guard is in dire need of a confidence boost, and soon.
LeBron James comes to his support
LeBron can't be feeling too confident about LA's bold offseason move to trade for Westbrook, but he still has faith that the nine-time All-Star can turn things around.
"I told him to keep going, to stop second-guessing himself during the game," James said after the game. "There were a couple of times where he had good looks, second-guessed himself and a couple times where he had some drives and he had them and second-guessed himself. He's an instinctive player and he should never, what he's done in this league, he should never second-guess himself if he's put the work in.
"He's a big-time player, and I have the utmost confidence in his ability, not only for this team but for himself, individually."
At least Westbrook still has the support of the locker room, but his play needs to vastly improve if the Lakers plan on making any noise in the postseason.
Like Sportscasting on Facebook. Follow us on Twitter @sportscasting19.