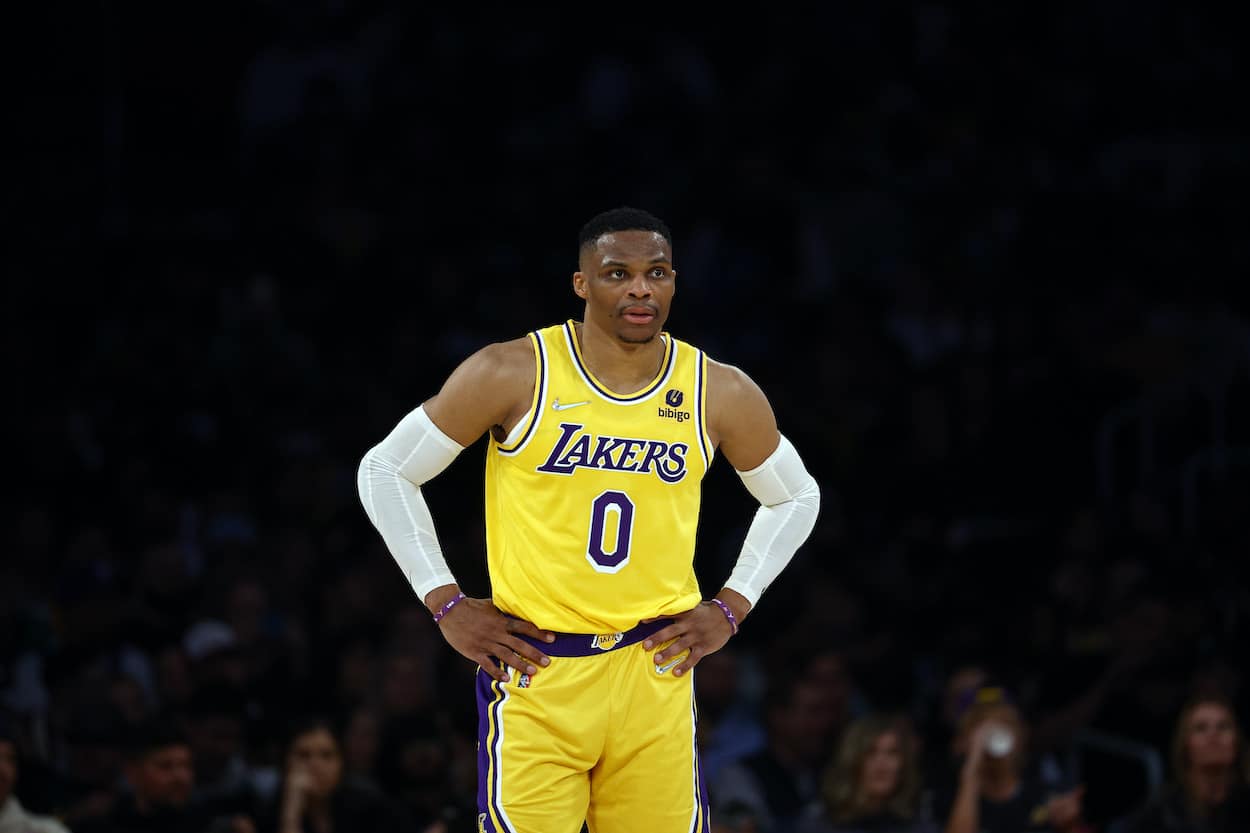 Russell Westbrook Trade: 3 Potential Landing Spots for the Lakers PG
Which teams could be willing to take a chance on Russell Westbrook this summer?
The Russell Westbrook experiment in Los Angeles crashed and burned in just one season, as the preseason Western Conference favorite Lakers failed to make the playoffs for the first time since 2019. Priority No. 1 for LA this summer must be to move off of Westbrook and his $47 million salary for next season.
But what team in its right mind would want to trade for the veteran point guard and pay him that kind of dough after how he played this past year? Well, maybe more than you'd think.
Here are the three possible trade destinations for Westbrook this offseason.
Indiana Pacers
Why it makes sense:
Shams Charania of The Athletic reported after the regular season that the Indiana Pacers could emerge as potential suitors for Westbrook, and it's easy to see why. The Pacers made nearly every player on the roster available at the NBA trade deadline. They've been searching for a big-name superstar to inject some juice into the franchise for years, and Westbrook could be that guy.
The veteran could serve as a short-term mentor to Tyrese Haliburton and add some much-needed athleticism to the starting lineup. A rebuilding team like Indiana could also use more future draft picks as it works its way back to contention.
What a deal could look like:
A potential Westbrook trade would most likely start with Malcolm Brogdon and Buddy Hield to match up the contracts. To be able to move Westbrook, though, the Lakers would have to sweeten the pot with future draft picks and younger assets such as Talen Horton-Tucker or Austin Reaves.
New York Knicks
Why it makes sense:
If there's a team out there that's desperate for star power, it's the New York Knicks. The Knicks narrowly missed out on Kevin Durant and Kyrie Irving a few offseasons ago, so it wouldn't be surprising to see them go all out for a lesser version of that package.
New York also badly needs an upgrade at point guard. The team could use someone like Westbrook to serve as a facilitator and give a boost to an offense that's ranked near the bottom of the NBA in scoring four years in a row.
What a deal could look like:
If the Knicks explore a Westbrook deal, Julius Randle and his $26 million cap figure would make the most sense as a centerpiece. A combination of Evan Fournier, Alec Burks, and/or Kemba Walker could complete the trade on New York's side, while it could also bring back Horton-Tucker and a variety of draft picks in return.
New Orleans Pelicans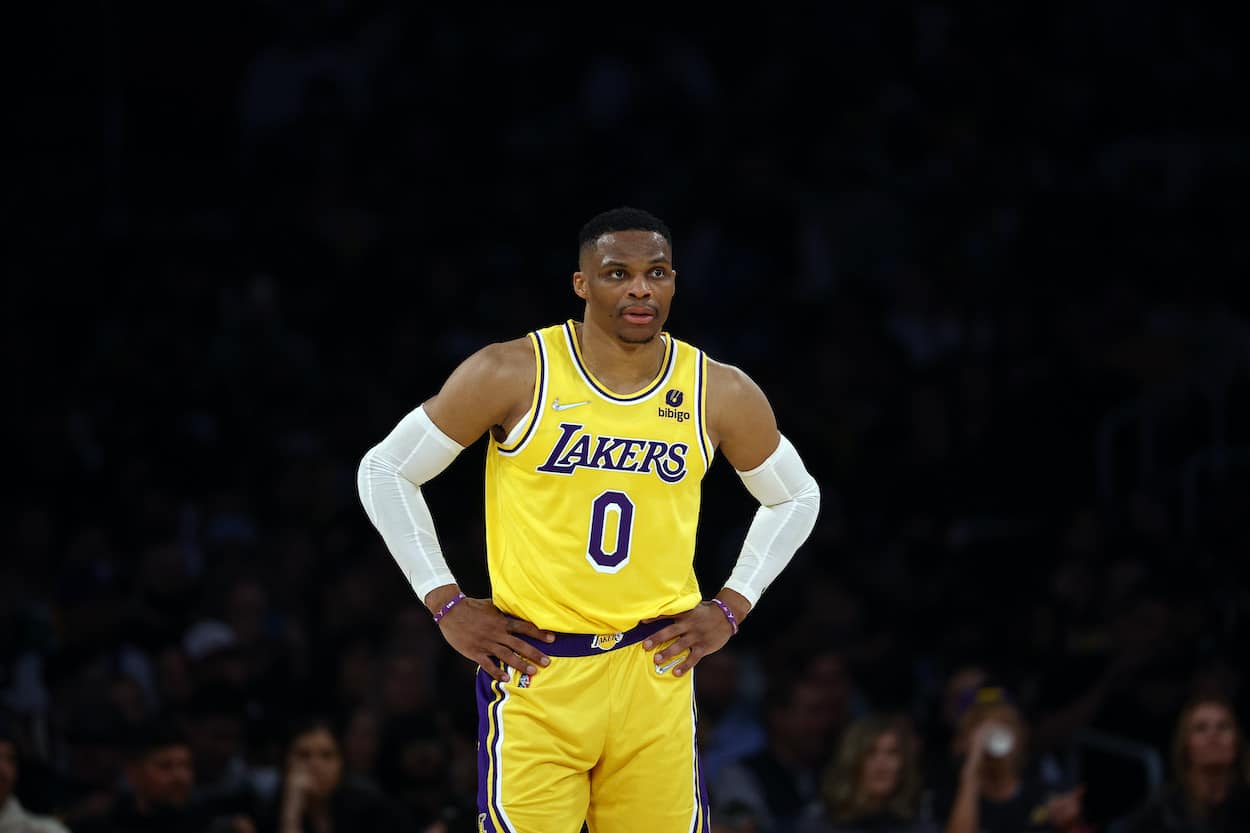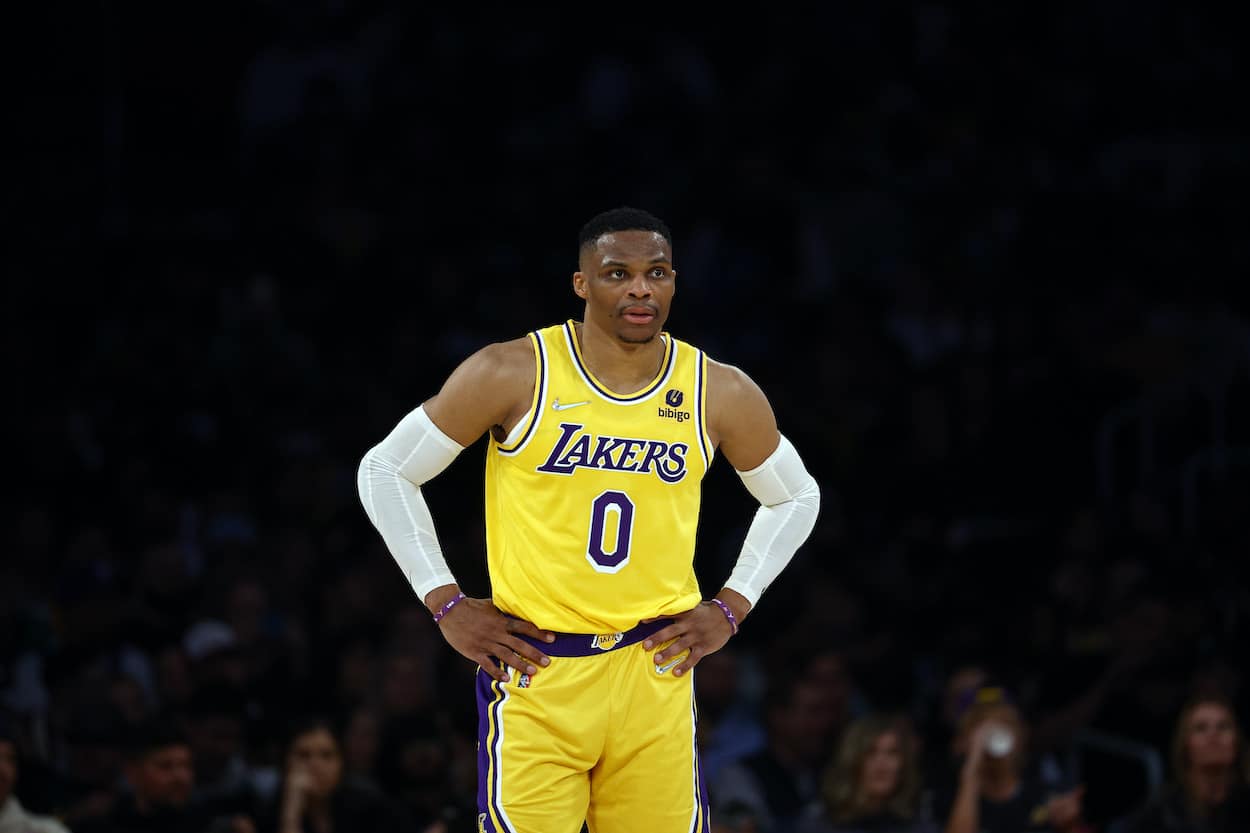 Why it makes sense:
The New Orleans Pelicans have a bright future ahead of them with Zion Williamson, Brandon Ingram, and CJ McCollum. The only missing ingredient seems to be a veteran guard who can set their three stars up for success on the offensive end.
Enter Westbrook. The nine-time All-Star can still be an efficient passing point guard if he cuts down on his shot attempts in the half-court. He also has valuable playoff experience that contending teams are always looking for in new additions.
What a deal could look like:
New Orleans won't want to break up their big three, but the roster has plenty of moveable pieces the Lakers might actually want. A package including Jonas Valanciunas, Devonte Graham, and Garrett Temple could be a starting point. From there, the Pelicans could ask for throw-ins of Kendrick Nunn, Horton-Tucker, or Reaves (plus draft picks) to complete a deal.
Like Sportscasting on Facebook. Follow us on Twitter @sportscasting19.