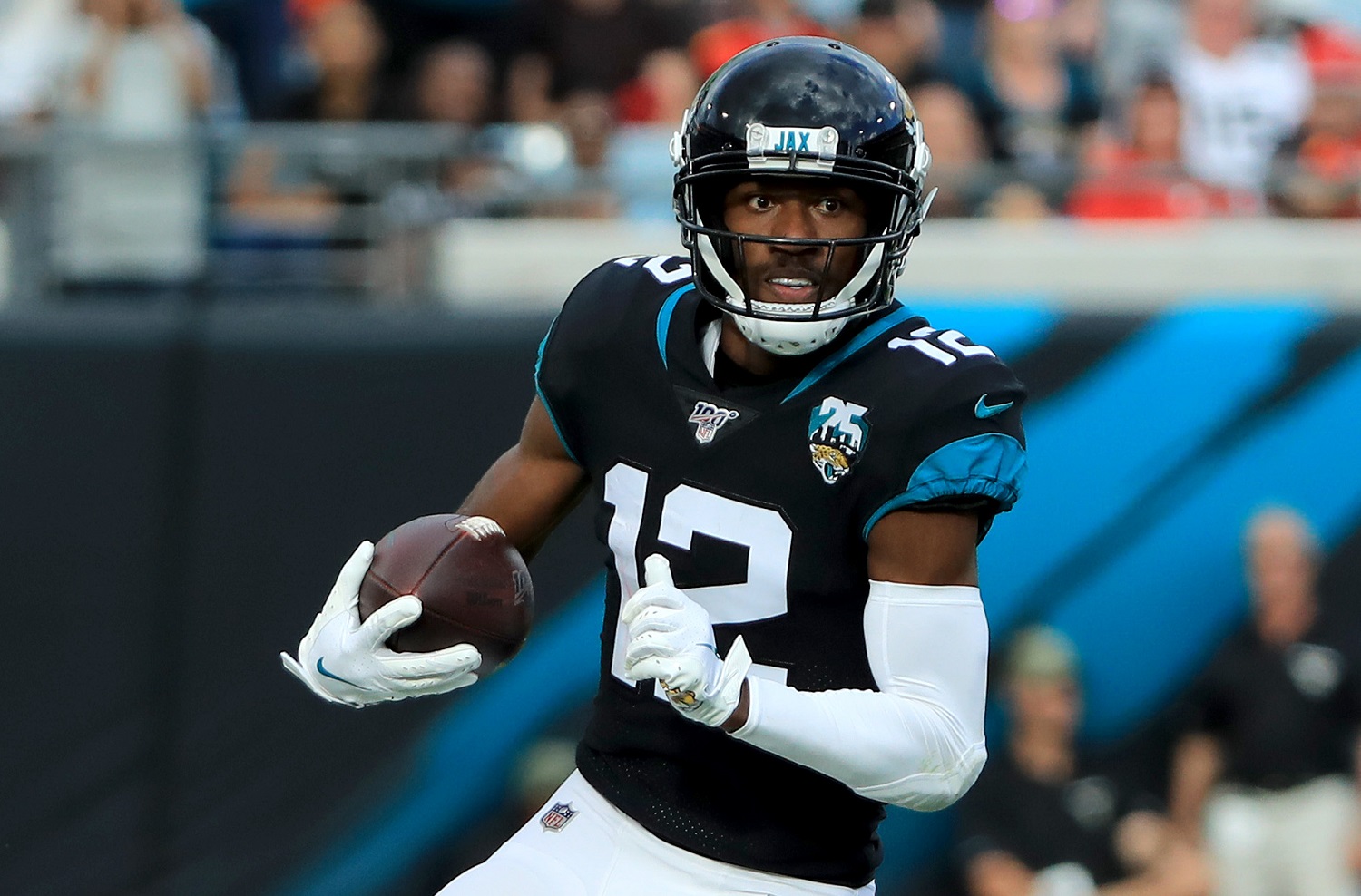 Russell Wilson and the Seahawks Awoke to an Unpleasant Surprise on Sunday
Dede Westbrook was heading for a bright NFL future with Jacksonville before 2020 turned into a disaster. He's heading to Minnesota to reunite with a former coach.
One of the truisms of the NFL is that a quarterback can never have too many wide receivers. Russell Wilson and the Seattle Seahawks thought they were about to land another good one this weekend when Dede Westbrook's former position coach pulled out a last-minute win.
Dede Westbrook was heading toward a big contract at one point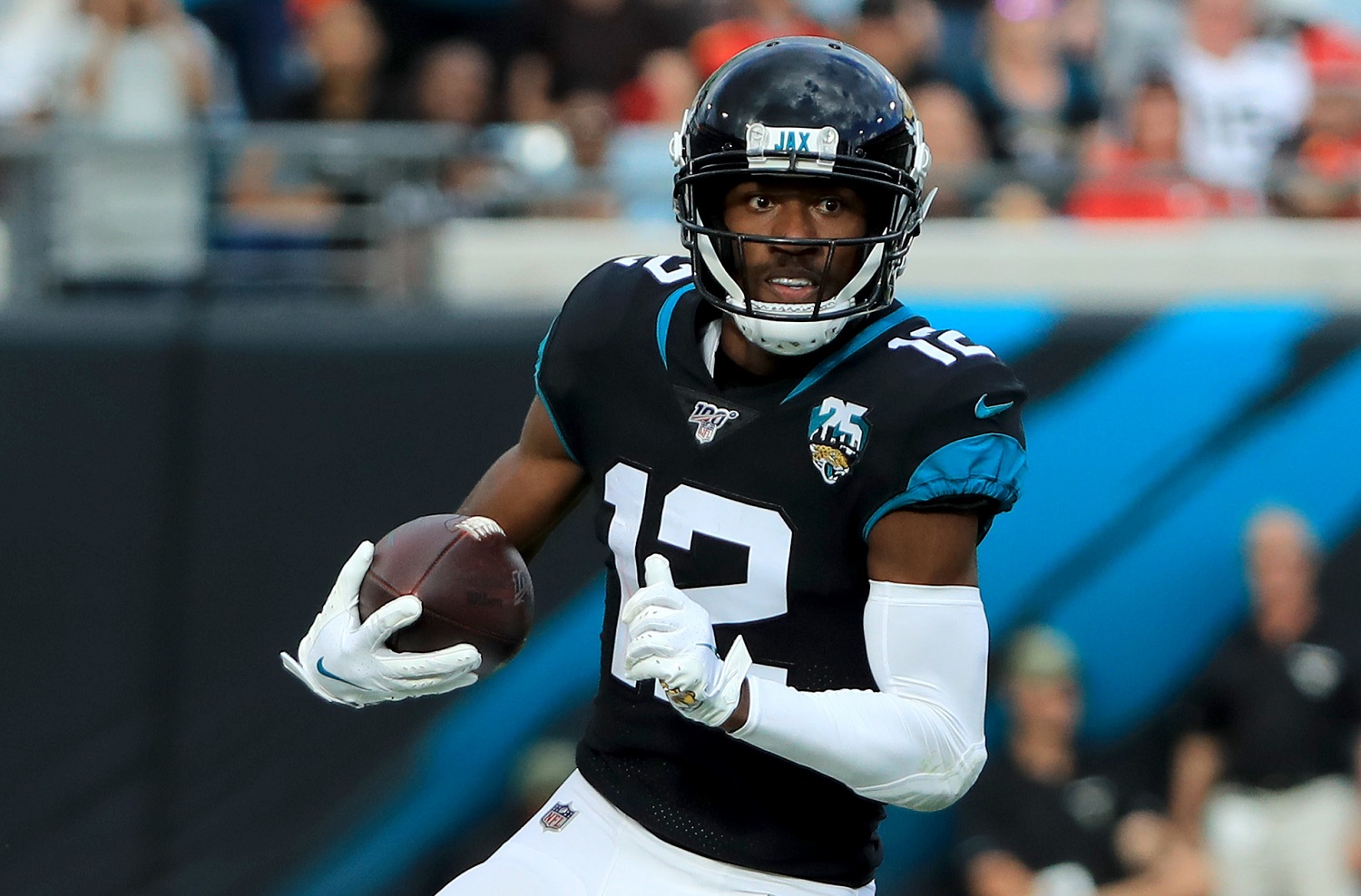 Westbrook took a huge step forward this weekend after a disastrous turn of events in the past year.
Westbrook starred at Oklahoma after arriving via the junior-college route, and he made 126 receptions with 21 touchdowns for the Sooners. The Jacksonville Jaguars made him the 15th receiver to go in the 2017 NFL Draft, taking Westbrook early in the fourth round.
Westbrook, 27, made five starts as a Jaguars rookie. And though he never developed into a full-time starter, he made 66 catches in each of the next two seasons, totaling eight touchdowns. He also played the role of punt returner for much of his time in Jacksonville, averaging 9.8 yards per attempt.
However, things started going poorly for Westbrook in 2020. He came out of training camp as only the Jaguars' No. 4 option at receiver and was a scratch in two of the first six games. In Week 7, he tore an ACL against the Los Angeles Chargers to end his year.
Once just a season away from a lucrative second NFL contract, he came out of 2020 injured and unsigned. By the time the OK arrived to resume football activities, teams with a need at wide receiver had already sifted through free agents and draft prospects.
Dede Westbrook has spurned the Seattle Seahawks
With training camps set to open in a matter of days, Westbrook had scheduled one last round of stops around the league beginning with the Minnesota Vikings, followed by the Seahawks. If those didn't pan out, reports said he would also consider the San Francisco 49ers and Cincinnati Bengals.
The Vikings were a logical place to start. A year ago, Minnesota traded veteran Stefon Diggs to the Buffalo Bills and used one of the draft picks from the deal to select Justin Jefferson. The former LSU star enjoyed a huge rookie season. Adam Thielen, who'll turn 32 before the start of the season, seemingly has quite a bit left to offer, but there's no reason Westbrook couldn't beat out Olabisi Johnson and Chad Beebe as the No. 3 wideout.
Even with David Moore's departure, Seattle's need at receiver is less urgent after the Seahawks drafted D'Wayne Eskridge to complement Tyler Lockett and D.K. Metcalf.
Still, Wilson and the Seahawks had to be disappointed when Westbrook canceled out of the Seattle leg of his last-minute job search by signing a one-year contract with the Vikings over the weekend.
The Vikings used an old connection to their advantage
Keenan McCardell enjoyed a 16-year career as an NFL receiver with five teams and finished with 883 catches and 63 touchdowns. He went into coaching three years after retiring in 2007, and McCardell spent the past four seasons as the assistant in charge of the Jaguars' receivers. After Mike Zimmer moved Andrew Janocko to quarterbacks coach, he brought McCardell to Minnesota to coach the receivers.
"Keenan's like a father figure to me," Westbrook told the Pioneer Press. "I respect him and everything that he's ever taught me and done for me."
That's why McCardell was able to get the receiver's attention.
"I was kind of set on Seattle, and he was like, 'Darn, you're not even going to come and give me a chance?'" Westbrook explained. "'I coached you for the past four years, and you're just going to fly out to Seattle and not give Minnesota a shot?'"
McCardell's pitch worked, and the Seahawks' loss is the Vikings' gain.
Like Sportscasting on Facebook. Follow us on Twitter @sportscasting19.