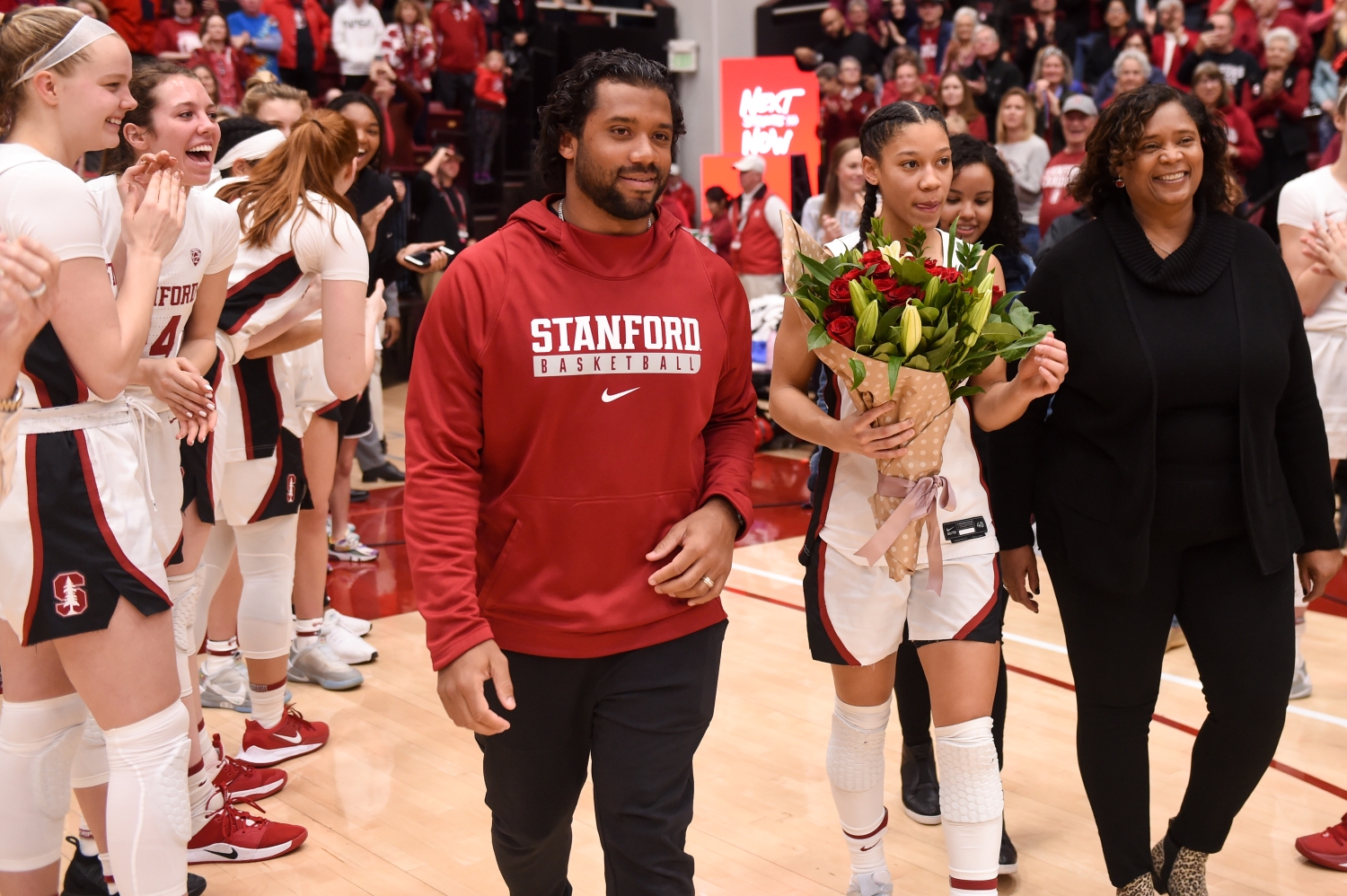 Russell Wilson's Sister Just Accomplished an Athletic Feat Her Brother Never Could
Russell Wilson may boast a big bank account, but his sister, Anna Wilson, just accomplished an athletic feat he never could.
Russell Wilson may not boast the ideal dimensions of an NFL quarterback, but that hasn't stopped him from establishing a reputation as one of the best to ever play the position. Of course, his athletic gifts also allowed him to star at another sport before he became a member of the Seattle Seahawks.
But even though he put up big-time numbers at two major college football programs, the 32-year-old just watched his sister, Anna Wilson, accomplish an athletic feat he never could.
Russell Wilson starred as a multi-sport athlete in college
A true multi-sport athlete, Russell Wilson played baseball and football in college. In fact, his skills on the diamond stood out so much that he actually got drafted straight out of high school. Instead of accepting a $350,000 signing bonus, he took his talents to North Carolina State University.
Wilson showed enough promise as a second baseman to later become a fourth-round pick in the 2010 MLB draft. However, he became a household name thanks to his prowess on the football field.
Unfortunately for Wilson, his individual success didn't lead to championship hardware. NC State posted losing records in each of his first two years under center. Wilson did lead the team to a 9-4 record in 2010, but the Wolfpack barely won 50% of their games during his time with the program.
Transferring to Wisconsin gave the multi-sport star a chance to play alongside a much more talented supporting cast. In his long year with the Badgers, Wilson completed 72.8% of his passes for 3,175 yards, 33 touchdowns, and only four interceptions. Despite setting personal bests across the board, he couldn't lift Wisconsin to new heights.
A year after going 11-2 and finishing seventh in the final AP poll, the Badgers went 11-3 and finished 10th in the final rankings.
Anna Wilson just accomplished an athletic feat her brother never could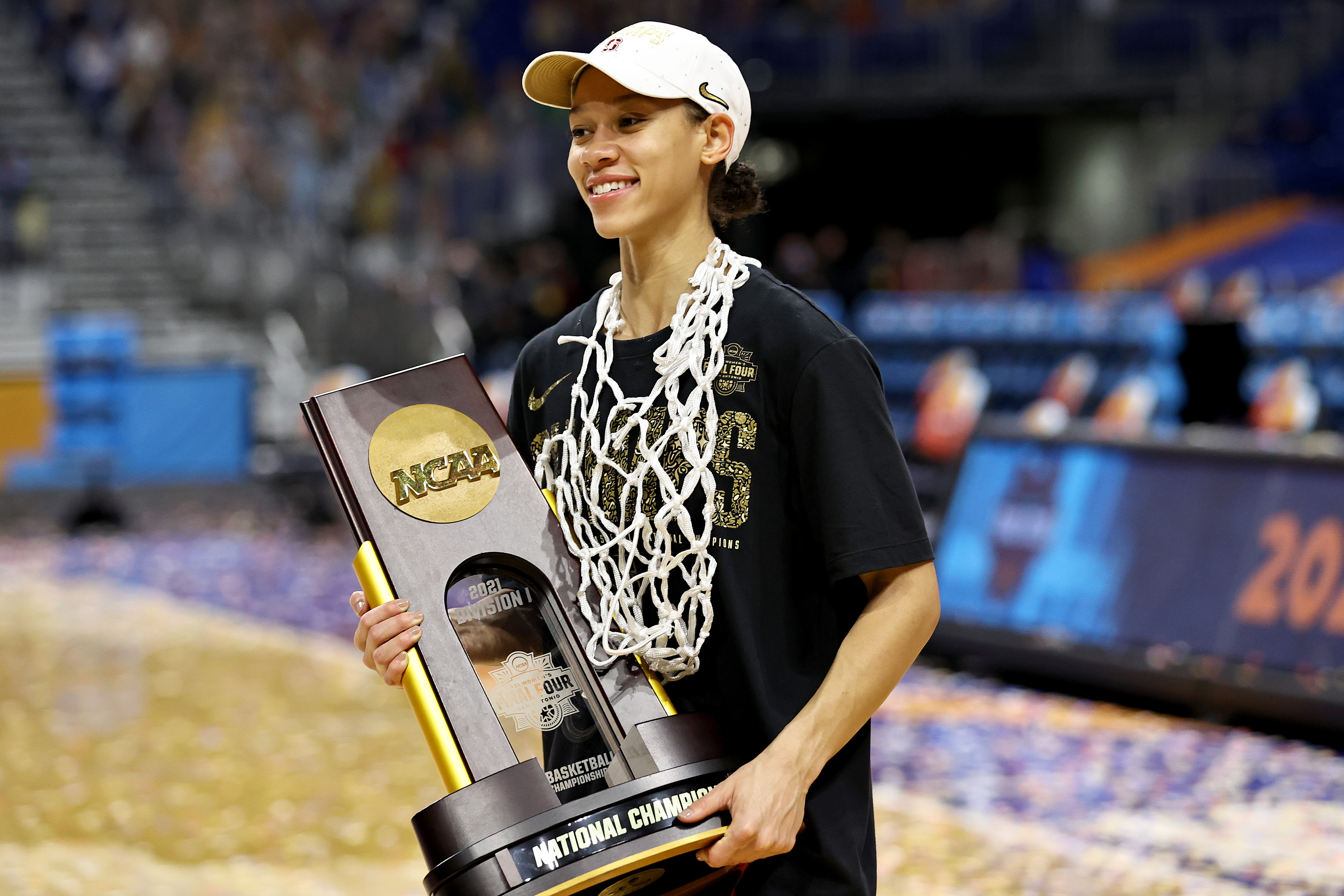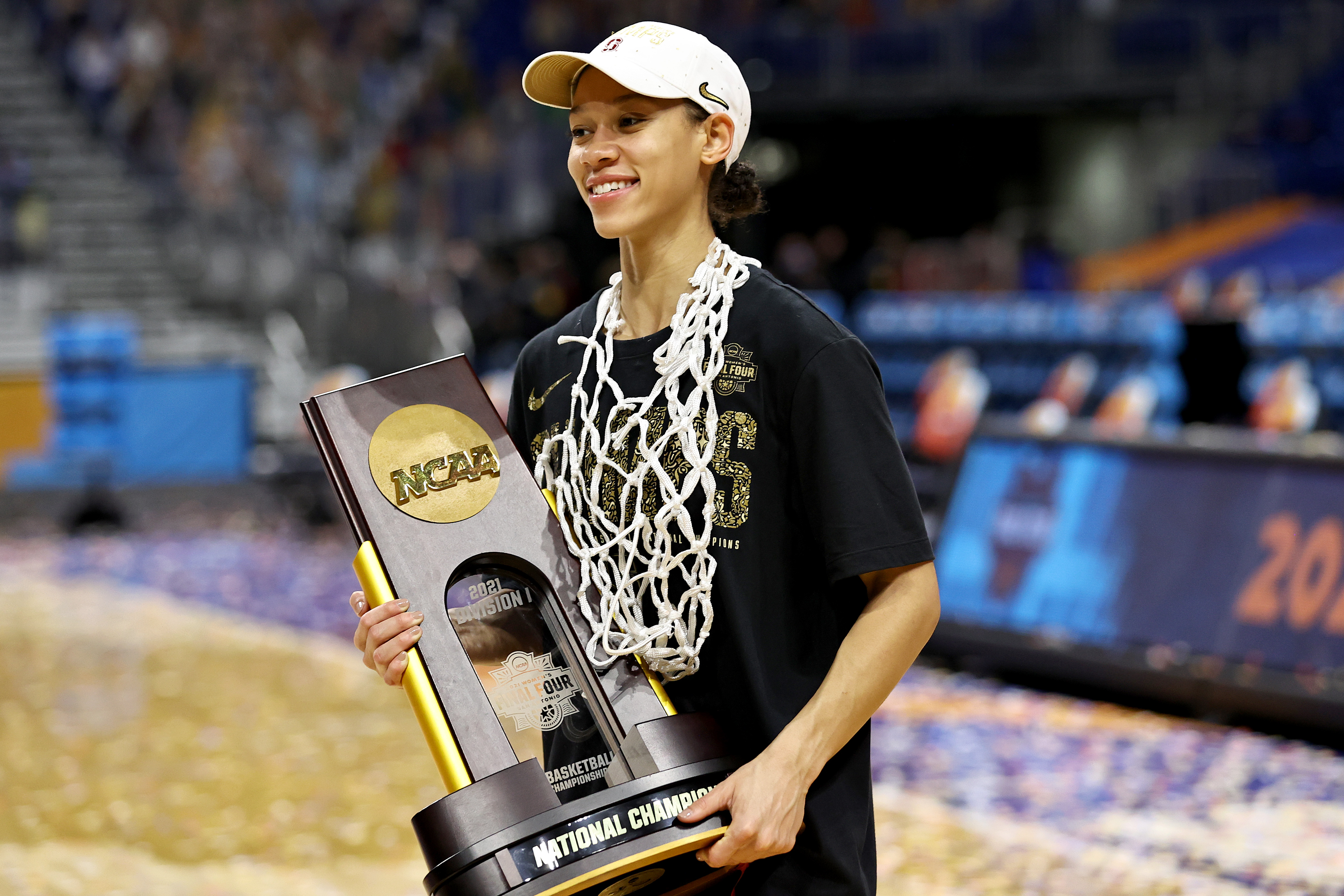 The athletic genes run strong in Russell Wilson's family. In fact, Anna Wilson just wrapped up her own collegiate career by accomplishing a feat her brother never could.
On Sunday, the fifth-year senior added "national champion" to her resume. The 5-foot-9 guard totaled five points, four rebounds, three assists, and one steal in Stanford's 54-53 victory against the Arizona Wildcats in the NCAA Women's Championship.
Ironically, just like her superstar sibling, she saved her best performance for her final year in college.
Prior to the 2020-21 season, Wilson started just five games. However, she saw a major uptick in minutes, which resulted in career-high averages in points (4.6), rebounds (3.7), and assists (2.0). After shooting under 30% from 3-point territory in each of the last two seasons, the Seattle native drained 45% of her attempts from beyond the arc this year.
While Russell Wilson performed at a high level in college, he graduated without a national title to his name. His sister at least has that edge on him for eternity.
Can the NFL star keep pace with his sister by leading the Seahawks to a Super Bowl title?
Anna Wilson can now call herself a national champion. But will her brother be able to call himself a two-time Super Bowl winner sooner than later?
Given the uncertain status of his long-term future in Seattle, Russell Wilson may only have one more crack at taking the Seahawks back to the promised land. After all, his name has come up in trade rumors throughout the offseason. And considering he turns 33 this fall, he doesn't exactly have time on his side.
John Schneider and Pete Carroll desperately need to find better players to protect their franchise quarterback. Plus, it wouldn't hurt to give Wilson another weapon or two in the passing game.
Seattle must also step up on the other side of the ball. After boasting the best defense in the NFL for several years, the Seahawks have regressed significantly.
Even an elite quarterback like Wilson cannot make up for some glaring roster holes. For his sake, he better hope Schneider and Carroll find some instant-impact prospects in the 2021 NFL draft.
All statistics courtesy of Sports Reference and Stanford official website.