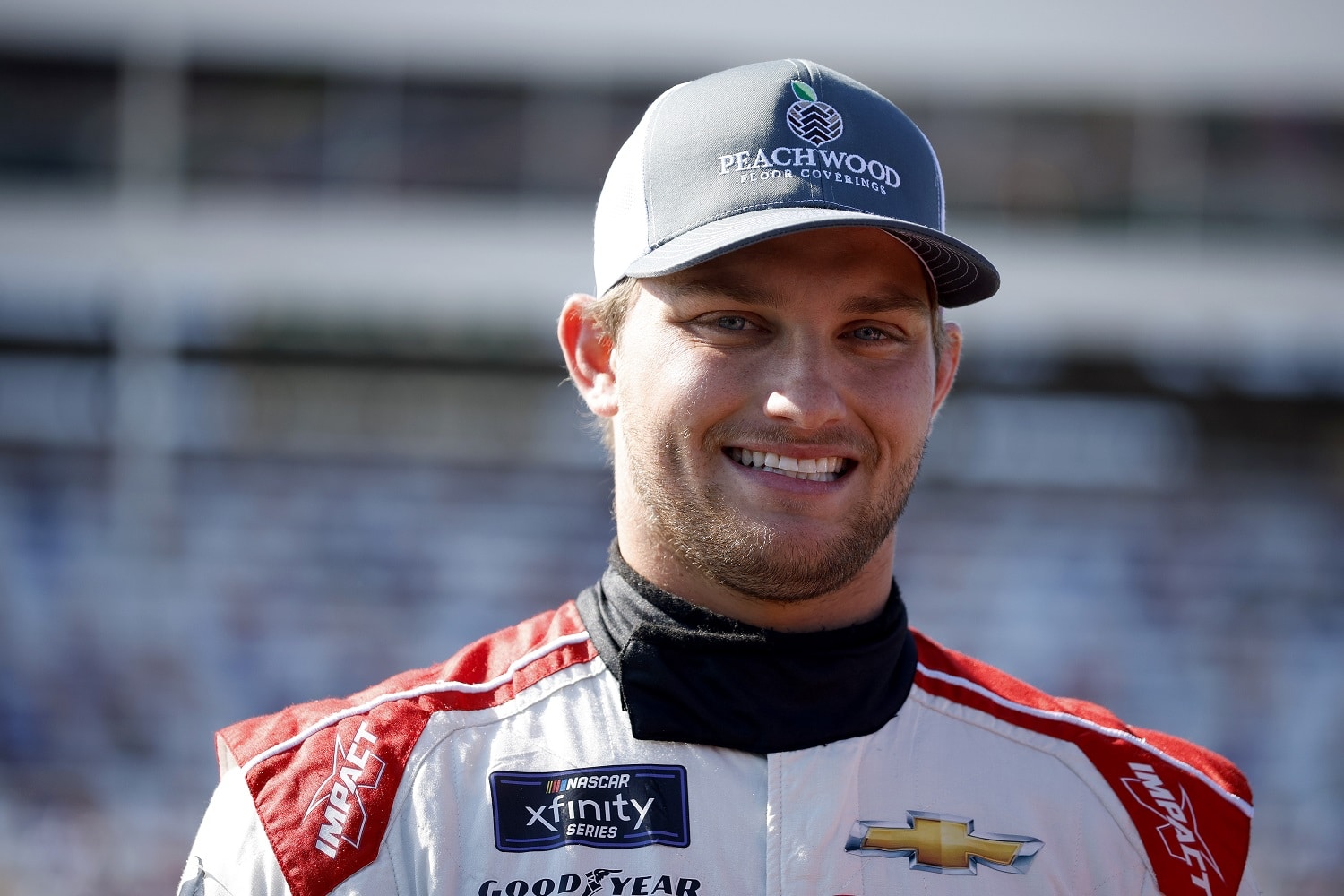 Sage Karam's Offseason Passion Lifted Him Out of Despair After the Tragedy at Pocono
Sage Karam says coaching high school wrestling helped him move past the tragedy of a fatal accident in 2015.
Relatively few NASCAR drivers moonlight in the offseason, but Sage Karam is one of the exceptions. When you're winless in anything other than iRacing since the 2013 Indy Lights Series, maybe you need to work in the offseason.
That's not the case with Karam. The 27-year-old from Nazareth, Pennsylvania, works at something he loves between seasons. As a bonus, it's something he associates with his recovery from a devastating moment in his career.
Sage Karam's accident led to an IndyCar fatality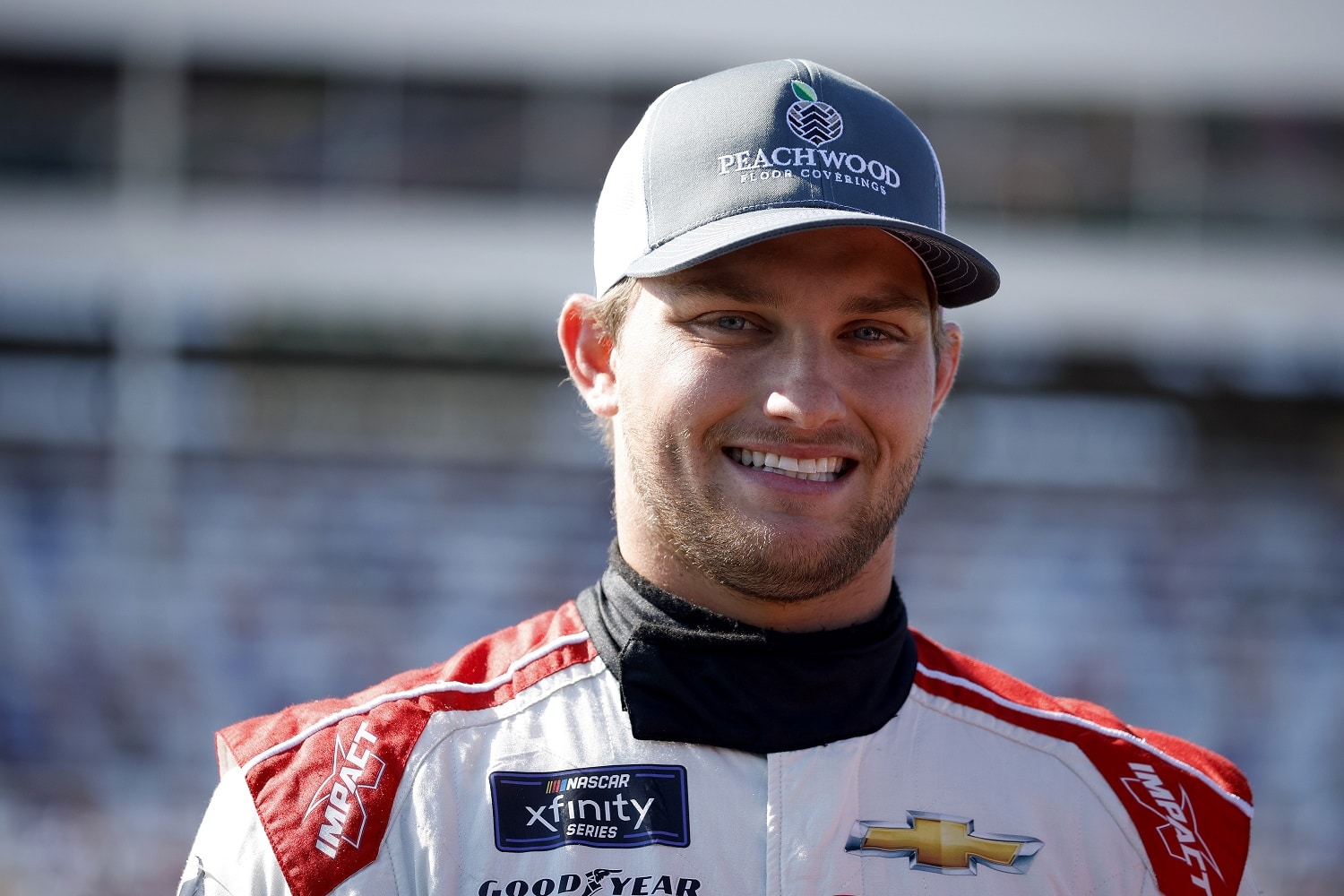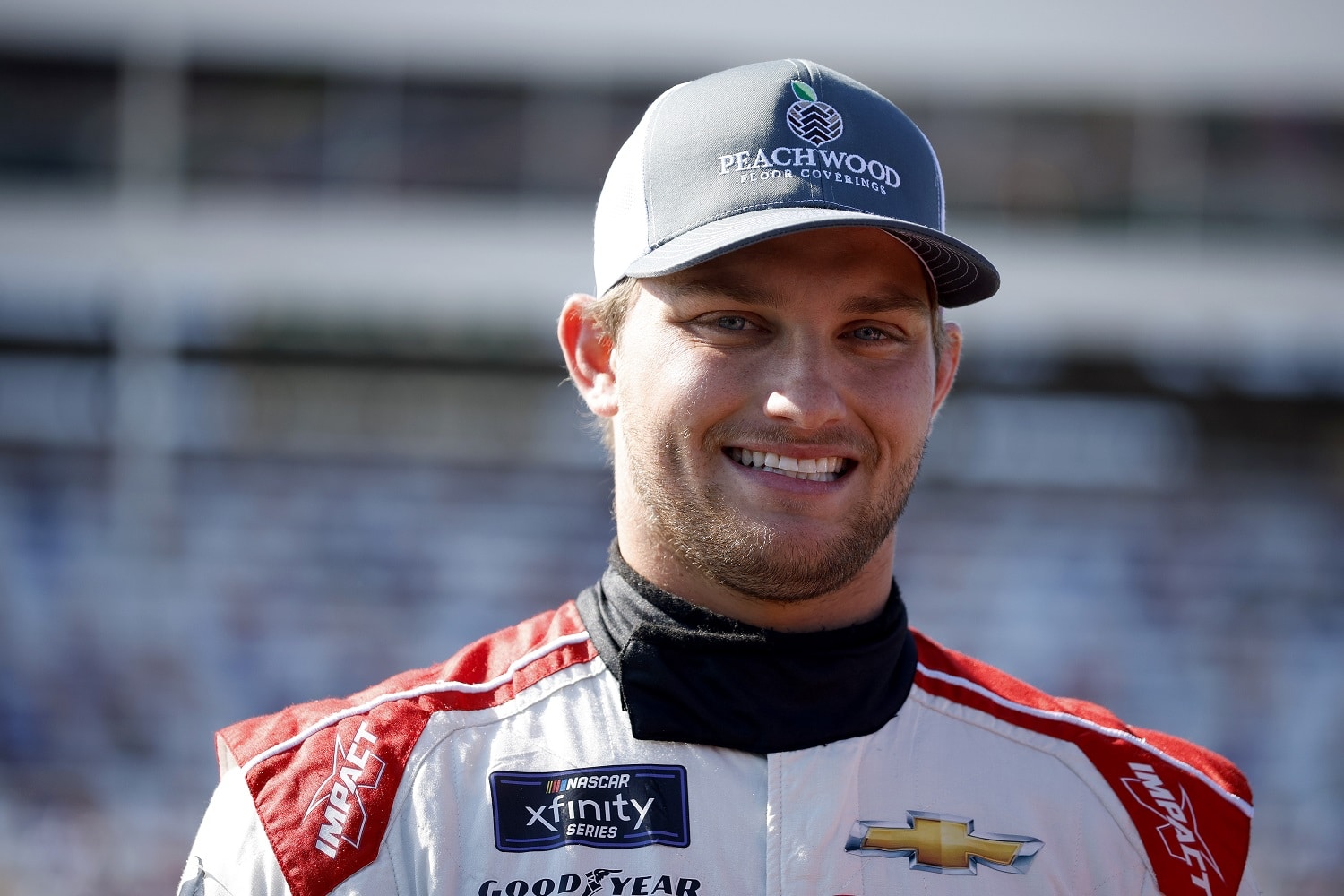 IndyCar rookie Sage Karam was 20 years old in August 2015 when the series stopped at Pocono, his home track. After struggling earlier, Karam got the hang of the open-wheel series and led five laps en route to fifth place at Fontana. He finished third at Iowa Speedway soon afterward.
At Pocono, Karam moved out in front of Takuma Sato on Lap 175 of the scheduled 200. Coming out of Turn 1 on Lap 179, however, the new leader's rear tires lost their grip. Karam plowed into the outer wall, leaving a debris field.
The front cone dislodged from Karam's Chip Ganassi car and tumbled up the track, slamming into Justin Wilson behind him. IndyCar cockpits were largely open and unprotected then, and the cone struck Wilson, 37, knocking him unconscious. The British driver died the next day.
Wrestling helped Sage Karam move on from the tragedy at Pocono
Sage Karam wasn't at fault that day at Pocono, but the driver blamed himself, sat out the season's final race, and gave up his ride. He has competed in just 12 IndyCar races since, most recently placing 23rd in the 2022 Indianapolis 500.
Karam made a comeback by capturing the 2017 WeatherTech Sportscar Championship Series crown, winning three races. Rallycross and sports cars filled the time until he surfaced in 2021 in a few Xfinity and truck series races.
During his climb up the racing ladder, Karam took an offseason job helping his father coach wrestling at Easton High in Pennsylvania. Getting on the mats turned out to be crucial after the Pocono tragedy. Karam had been in a fog for the three months leading up to the start of practice, and wrestling helped him through it.
"When race season ended and wrestling season began, that was probably the first time I could really get out of my room and just kind of get back into the swing of things a little bit and be around other people and the high school kids and stuff," Karam told podcaster and SiriusXM NASCAR associate producer Davey Segal. "They would help me, bring a smile to my face, and get my mind off things and just kind of doing something else other than just sitting there thinking."
It's still a great way for him to recharge his batteries.
"I feel like I'll always be a part of wrestling in some way," Karam added. "I don't know if it's coaching or having kids one day that are involved in the sport, but it is a great sport that I truly enjoy."
The driver made his return to Pocono last season
Though he did return to racing after the fatal day in 2015, Sage Karam avoided Pocono until this past season. But when Tommy Joe Martins at Alpha Prime Racing gave the driver a seven-race schedule in the Xfinity Series, Karam was ready to return 45 minutes north of where he grew up.
Karam started 27th and finished 20th in the race, which was won by Noah Gragson. A month later, Karam scored his best result of the year by finishing fifth at Daytona.
That was good enough for APR to bring Karam back in 2023, this time for what's projected as a minimum of 17 starts.
Got a question or observation about racing? Sportscasting's John Moriello does a mailbag column each Friday. Write to him at [email protected].