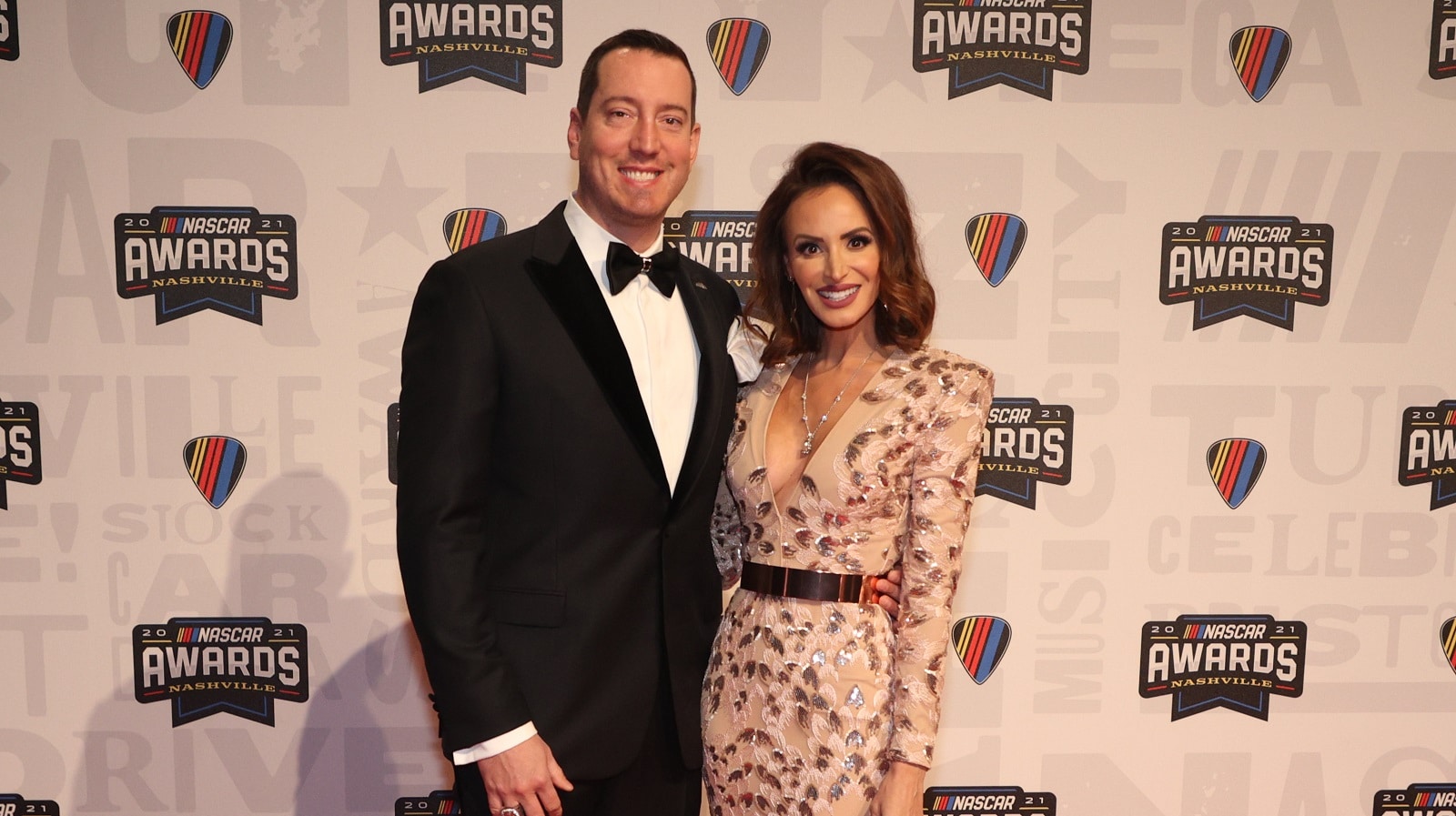 Samantha Busch's Takedown of Her Husband's Critic Was as Forceful as Anything Kyle Busch Has Ever Done
A Twitter user spouted off against Kyle Busch, so Samantha Busch fired back and chased him offline.
Elon Musk cannot arrive at Twitter headquarters soon enough to clean up the intellectual cesspool created by users. In his absence, however, Samantha Busch is shutting down idiot posters one at a time with speeds that Kyle Busch possibly never approached in his more than 200 NASCAR victories.
Confronted with a moronic take about where her husband's priorities should be, she chased one Twitter troublemaker right off the social media platform.
Kyle Busch has more than just racing on his mind these days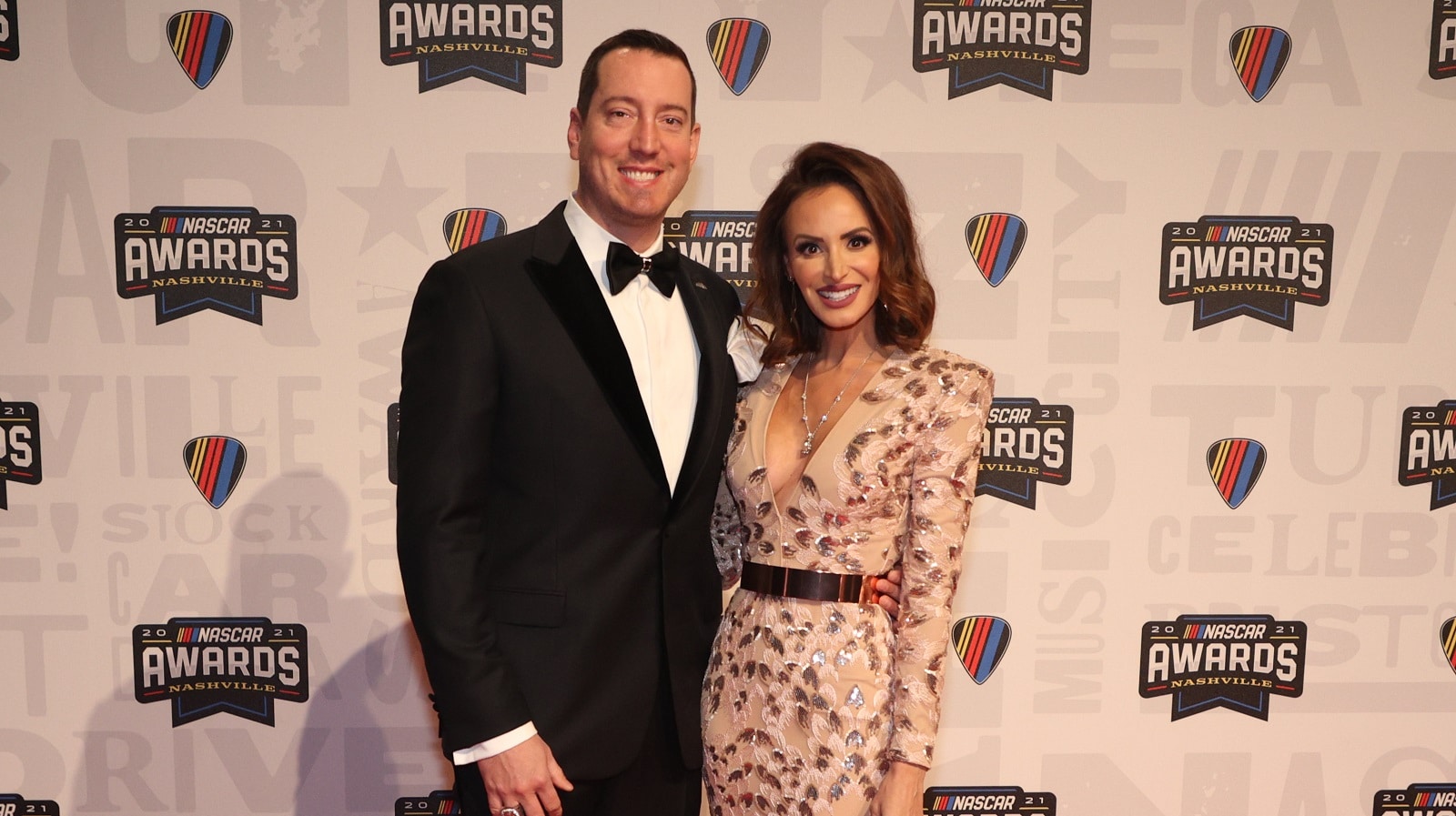 Two-time NASCAR Cup Series champion Kyle Busch is in the title hunt again this season. One race short of the middle of the regular season, he won once and stands tied for fifth in points, positioning the No. 18 Toyota to be a factor in the playoffs.
But Busch is thinking about more than just turning laps on ovals these days. That's because he and his wife revealed last fall that they were going to become parents for the second time. She experienced miscarriages previously, so the couple conceived through In Vitro Fertilization with a surrogate.
The couple dedicates time and effort toward their Bundle of Joy Fund, a charity created to promote infertility education and financially assist couples requiring fertility treatments to bear children.
With their surrogate now near full term, the birth could take place any day, so Kyle Busch was prepared to leave the Joe Gibbs Racing team at Darlington Raceway this past weekend.
A Twitter user ranted against Kyle Busch
The Joe Gibbs Racing team announced last week that part-time Xfinity Series driver Trevor Bayne, a former Daytona 500 winner, would be on standby at Darlington if Kyle Busch needed to return home for the birth of his daughter. The same plan is in place this weekend at Kansas.
It's not a common occurrence, but teams do make contingency plans for extenuating circumstances. In this case, Busch would be sacrificing driver points by not competing, but JGR would still log the owner points for the No. 18 Toyota.
Naturally, someone expressed outrage. Also naturally, the person had no actual skin in the game.
"So we are gonna miss out on points and potential wins because sone woman is carrying the baby your wide can't have?" the Twitter user wrote. "I don't understand? Just throw the season away why don't ya. If it was actually your kid that your wife was having I can understand. But this is ridiculous."
There you have it: confirmation that there should be some sort of intelligence test before a person is allowed to post to the internet.
Samantha Busch was having none of this nonsense
Understandably, Samantha Busch had little patience for such an ill-informed take from someone with no involvement in a deeply personal family matter. She fired back.
"Our baby is 100% biologically our child," she wrote. "I have eggs but thx for acting as if you understand anything about infertility. After suffering multiple miscarriages (and) failed cycles it was recommended to proceed (with) a gestational carrier to have our child."
Busch scored a knockout with her response. The Twitter user deleted his account, thus increasing the average IQ of all social-media users fractionally.
Like Sportscasting on Facebook. Follow us on Twitter @sportscasting19 and subscribe to our YouTube channel.
[Correction: An earlier version of this article mistakenly referred to Kyle Busch as Kurt Busch in one spot.]