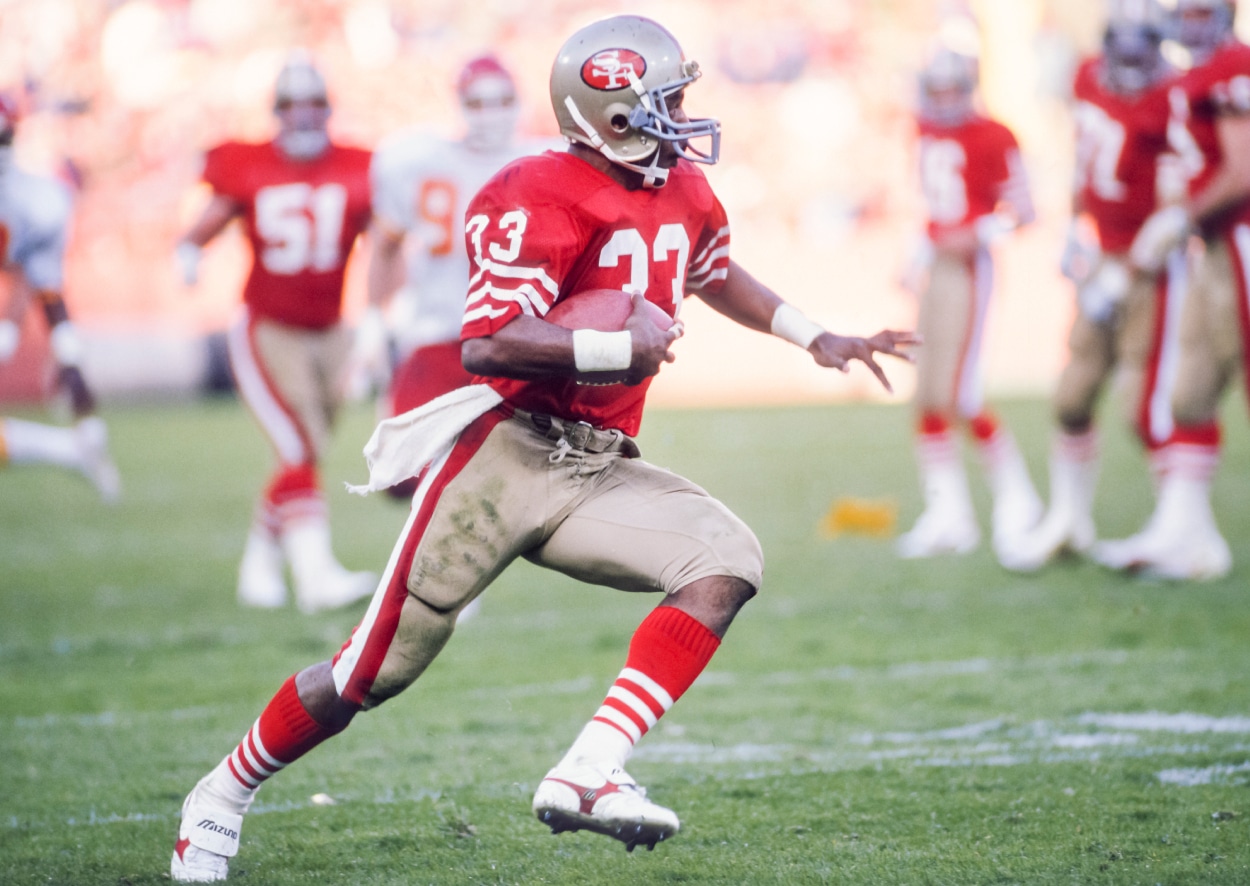 San Francisco 49ers RB Roger Craig Heads List of Former Stars Who Belong in the Hall of Fame
Former San Francisco 49ers running back Roger Craig should be in the Pro Football Hall of Fame.
Plenty of cases can be made for many former players not inducted into their respective sport's Hall of Fame getting their just due. Major League Baseball certainly has its problems when weeding out the best players to ever play their game. The National Football League also has many former Hall-worthy stars that have been left out. Former San Francisco 49ers running back Roger Craig is right up there near the top of that list, along with several others we believe should have a second home in Canton, Ohio.
Roger Craig belongs in the Pro Football Hall of Fame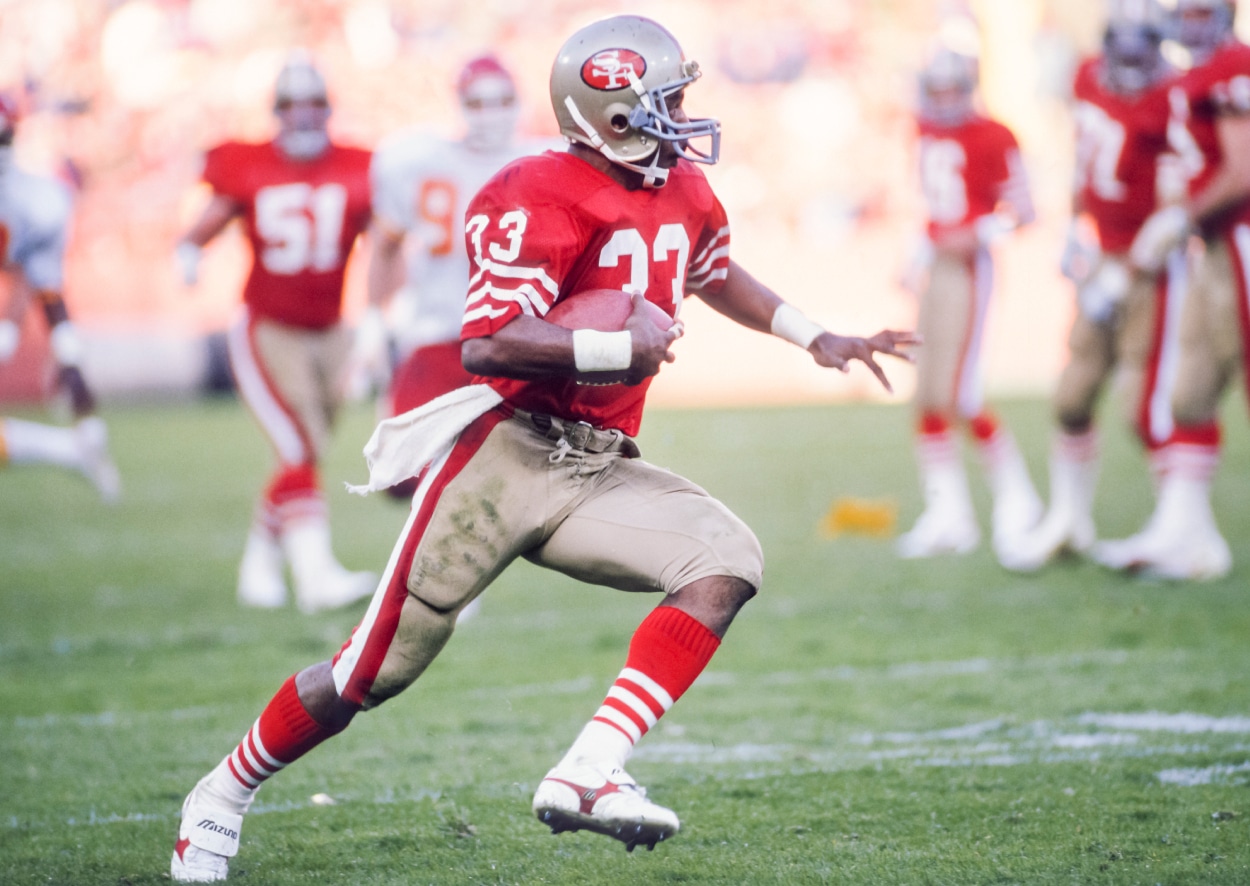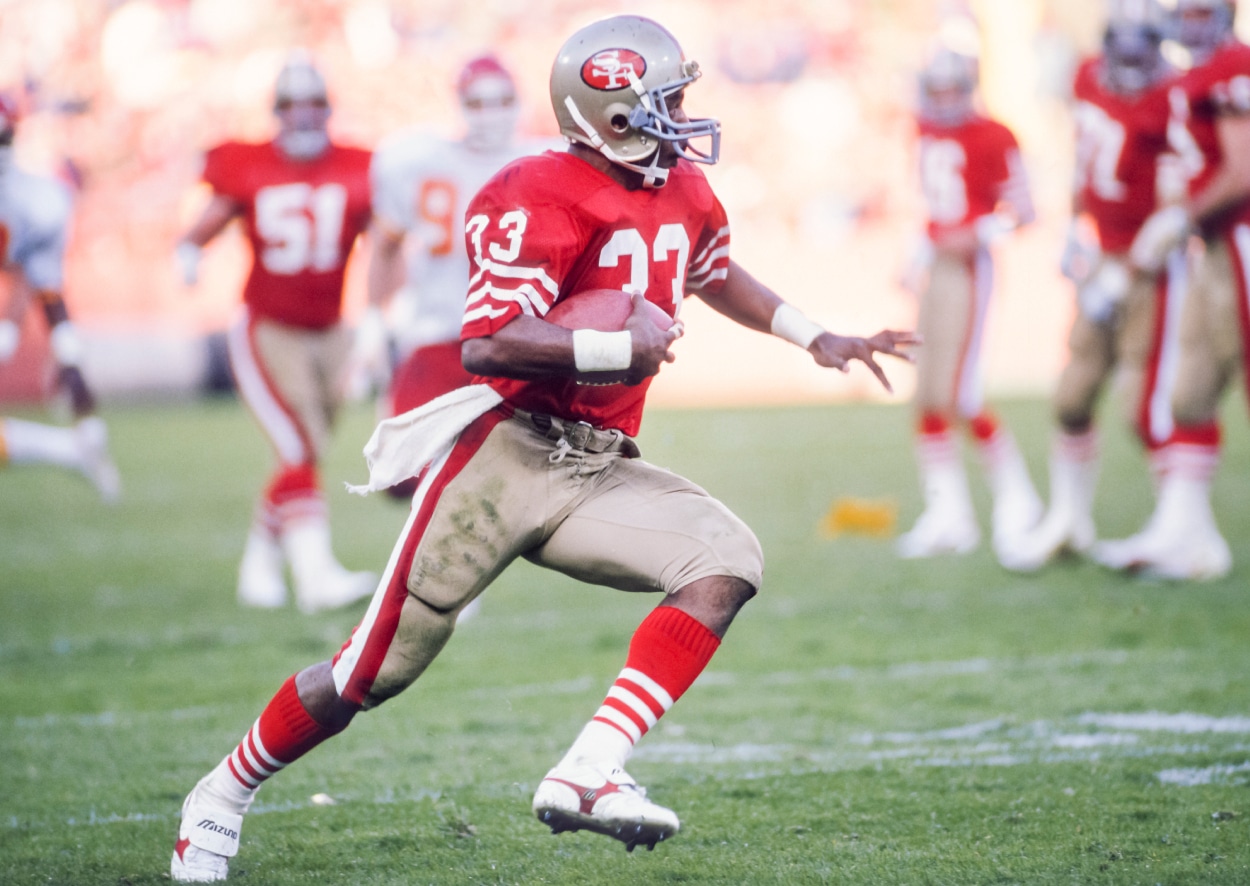 There may not have been a bigger dual threat out of the backfield in the 1980s than Craig, who spent the first eight years of his 11-year NFL career with the 49ers. A three-time Super Bowl champion, Craig played in the shadows of Joe Montana and Jerry Rice but was just as valuable in San Francisco's quick-strike offense.
Selected in the second round by the Niners in the 1983 NFL Draft, Craig made an immediate impact as a rookie. He racked up 12 touchdowns, eight rushing and four receiving, and started 13 games.
In 1985, Craig made the first of his four Pro Bowls by leading the NFL in receptions with 92. He also became the first player in NFL history to have 1,000 rushing and receiving yards in the same season. Craig had 1,050 rushing yards and nine touchdowns that season to go along with 92 catches for 1,016 yards and six more scores. That wasn't even his All-Pro season.
In 1988, Craig led the NFL in yards from scrimmage with 2,036 yards, the second time he eclipsed 2,000. He finished with a career-high 1,502 rushing yards and nine touchdowns. He also had 76 catches for 534 yards and a touchdown.
Craig also played a year with the Los Angeles Raiders and two more with the Minnesota Vikings. For his career, he had 56 rushing touchdowns and 17 TD receptions. He rushed for 8,189 yards and had 4,911 receiving yards.
Sterling Sharpe, Torry Holt, and Deron Cherry should also get serious Hall consideration
Craig's numbers should get him into the Pro Football Hall of Fame, but he's not alone. Several former players deserve a place in Canton, and we'll start with a couple of wide receivers who should be there.
Former Green Bay Packers wide receiver Sterling Sharpe played seven seasons in the league before a neck injury cut short his should-be Hall of Fame career. In three of those seven years, Sharpe led the NFL in catches. Twice, he led the league in touchdowns, and in 1992, the second of his three All-Pro seasons, he topped the NFL in receptions (108), yards (1,461), and touchdowns (13). The five-time Pro-Bowler had a league-leading 18 touchdowns in his final year.
Torry Holt is another wideout who belongs in the Hall after an 11-year career, 10 with the St. Louis Rams. Holt strung together eight straight 1,000-yard seasons and led the league in receiving yards in 2000 and 2003. A seven-time Pro-Bowler and Super Bowl champions, Holt had his best year in 2003 when he led the league with 117 catches, 1,696 yards, and had a career-high 12 touchdowns.
Former Kansas City Chiefs safety Deron Cherry finished with 50 interceptions in his 11-year career. Not bad for a guy who entered the league as a punter. A six-time Pro Bowler and three-time All-Pro, Cherry's numbers rivaled Hall of Famer Ronnie Lott, who played four more seasons than Cherry and had 63 picks.
"I'm proud of what I accomplished in my career," Cherry told Sportscasting last February. "I'm proud of the numbers I put up, all with the idea of trying to help my team win. I wanted to be the best at my position and always give 100 percent for my team."
Former Oakland Raiders defensive back Lester Hayes had 39 interceptions in his 10-year career but put together arguably one of the best seasons for a defensive back in 1980. He finished the season with a league-leading 13 interceptions and was named Defensive Player of the Year. That season began five straight Pro Bowl years for Hayes.
Others to be strongly considered for the Hall are former Miami Dolphins linebacker Zach Thomas, 49ers linebacker Patrick Willis, Indianapolis Colts receiver Reggie Wayne, and Pittsburgh Steelers wideout Hines Ward.