Scottie Pippen Blew Jerry Krause's Mind and Changed the Course of NBA History With a Single Predraft Performance: 'Love at First Sight — Pure Scouting Love'
When you think of the Chicago Bulls dynasty years, Michael Jordan probably springs to the forefront of your mind. While there's good reason for that reality — His Airness was one of the greatest players in basketball history, meaning he usually takes top billing — he wasn't the only talent on that team. Scottie Pippen was more than MJ's sidekick; he played a legitimate role in the club's success.
If not for a promising predraft workout that stole the heart of Bulls general manager Jerry Krause, though, things could have worked out much differently.
Scottie Pippen rose from unlikely circumstances to become a star at Central Arkansas
These days, most big-time NBA talents filter through a handful of blue-blooded college programs. There are always exceptions to the rule, though. Take Scottie Pippen, for example.
Coming out of high school, Pip didn't receive much recruiting attention and decided to stay close to home. He enrolled at Central Arkansas University and, before long, had joined the basketball team. Pippen, however, wouldn't be playing. Instead, he started out as the squad's manager.
While the teenager's duties initially consisted of sweeping the gym, washing uniforms, and chasing down loose balls, fate eventually intervened. A spot opened up on the roster, and Scottie seized it with both hands. Thanks in part to a growth spurt, he possessed the skillset of a guard and the size of a forward. That proved to be a deadly combination.
Although Central Arkansas played in the NAIA rather than the NCAA, Pippen started catching the eye of NBA scouts as a college senior. One particular workout, however, would put him over the top.
Jerry Krause fell in love with the forward at first sight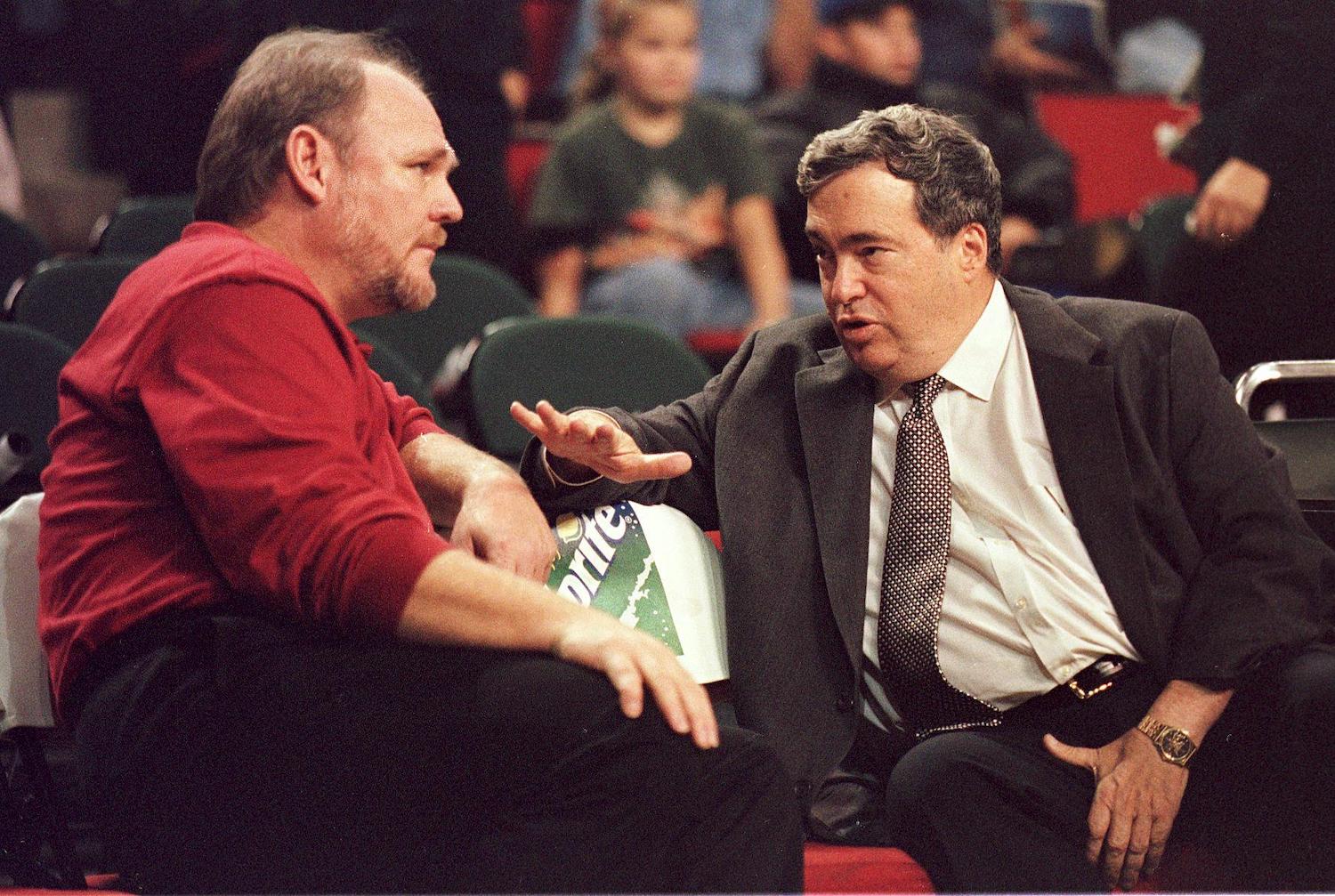 Ahead of the 1987 NBA draft, the top prospects hit the annual circuit, hoping to impress a future employer. Scottie Pippen, it seems, did just that.
As recounted in his unpublished memoirs, which his family shared with NBC Sports, Chicago Bulls general manager Jerry Krause headed to the Portsmouth Invitational in Virginia. It was there that he saw Pippen in person for the first time.
"Love at first sight — pure scouting love. Sitting high in the stands away from the other teams' scouts and general managers as the teams came out to warm up before the last game of the tournament's first round, I looked at [Bulls scout] Billy [McKinney] and said, 'That's Pippen, isn't it?' I could tell by his long arms. And the rest of the body — the shoulders, the feet. Wow. I'm thinking, 'If he can play, this could be something.'"

Jerry Krause, according to NBC Sports
Krause didn't have to wait long to get his answer. Within a quarter, he knew he had seen something special. Soon after, another encounter at the next predraft tournament sealed the deal.
"In Hawaii, as the competition got better, so did Pippen," Krause recalled. "The thought of this guy playing alongside Michael [Jordan] caused this scout's mind to work overtime. The quickest, longest-armed, most tremendous lateral quickness combination in the game … we had to get this guy."
Scottie Pippen, of course, joined the Chicago Bulls, and the rest is NBA history
Despite Krause's interest, there was still a hitch in the plan: He wasn't sure if Pippen would remain on the draft board long enough for the Bulls to secure his services. With that in mind, he started wheeling and dealing, ultimately securing a trade that would bring the forward to the Windy City.
That move, of course, paid dividends. Scottie proved to be a perfect complement to Jordan, providing the Bulls with a secondary scoring threat and a legitimate lockdown defender. That dynamic duo would bring six championships back to Chicago, earning a place in basketball lore.
While it's impossible to know exactly what would have happened if Krause had not crossed paths with Pippen in Virginia, things could have turned out quite a bit differently. The general manager was concerned that Sacramento Kings would draft his dream forward; perhaps the struggling franchise would have turned things had they selected Pip instead of Reggie Williams. Alternatively, the Central Arkansas product could have joined the Seattle SuperSonics, setting the stage for a (hypothetical) partnership with Gary Payton a few years down the road.
In Chicago, it's impossible not to wonder what would have happened to the Bulls without Pippen. Does Michael Jordan find a new partner, whip him into shape, and still find success? Alternatively, what if MJ only wins three championships rather than six? At that point, does he even enter the GOAT conversation?
Following the flow chart a bit further, Chicago's potential weakness would provide an opportunity for another club to step up. Maybe the Utah Jazz would stand tall as the dominant dynasty of the 1990s. Alternatively, would winning a championship have given the SuperSonics enough momentum to avoid eventual relocation?
At this point, though, those hypotheticals are little more than a thought experiment. Scottie Pippen blew Jerry Krause away and, from there, the rest is simply history.