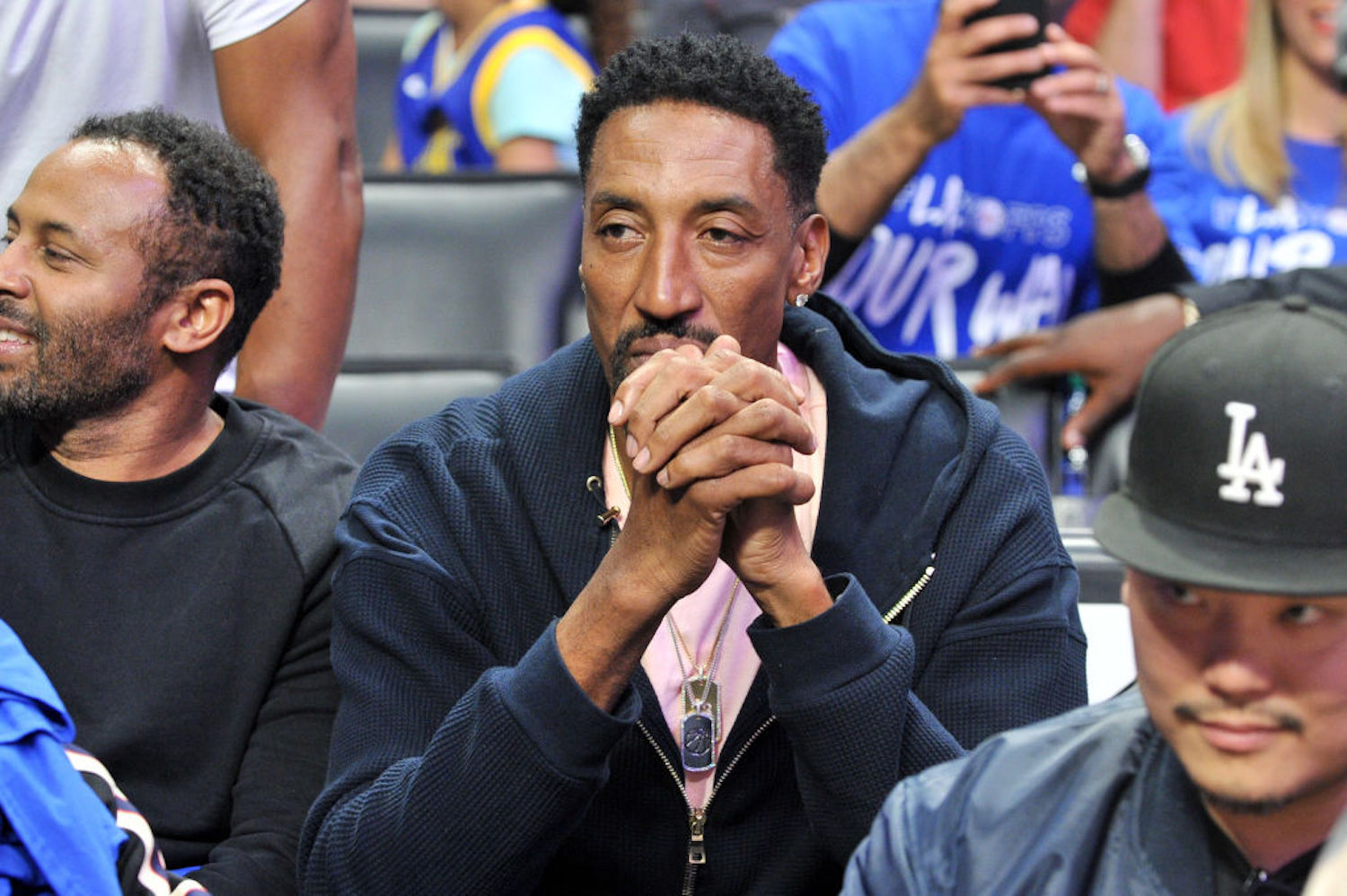 Scottie Pippen Sends a Grave Message to the Chicago Bulls About Their Newest Hire
The Chicago Bulls recently hired Billy Donovan to take over as the head coach, but former Bull Scottie Pippen doesn't approve.
When the Chicago Bulls hired Billy Donovan to be their next head coach, most fans were thrilled about the upgrade from previous years.
But not every fan.
Scottie Pippen, who played the first 11 seasons of his NBA career with the Bulls, wasn't too happy with the recent hire. Pippen can't like what he's seen from his former team over the past few years, and he believes the franchise just made another poor decision.
Scottie Pippen played for the Bulls for 12 seasons
Besides Michael Jordan, Pippen is the most accomplished Chicago Bull of all time. He won six championships with the team and made seven All-Star teams during his 12 years in Chicago.
Pippen was one of the elite defensive players in the league throughout the 1990s. He made 10 All-Defensive Teams and even led the NBA in steals during the 1994-95 season.
Pippen is one of the most beloved Bulls to ever put on the red and white. His opinion carries a ton of weight with the organization, so fans won't be happy to hear what he had to say about the team's newest hire.
Pippen's former team just hired Billy Donovan to be its next head coach
The Bulls haven't exactly had the best head coaching situation for the last half-decade. Chicago hired Fred Hoiberg away from Iowa State in 2015 as a supposed offensive guru, but he only had one winning season in three full years in charge.
Hoiberg started his fourth year 5-19 and got canned before even reaching the All-Star break. Jim Boylen replaced him midseason, but he didn't have much more success than Hoiberg.
After getting rid of Boylen, the Bulls nabbed Billy Donovan away from the Oklahoma City Thunder. Donovan went 243-157 in five seasons in OKC, and he never missed the postseason during his tenure there.
Bulls' fans believe Donovan could be the answer to their recent woes, but Pippen sure doesn't.
Pippen wasn't very happy with the hire, to say the least
Pippen recently spoke to Forbes about the Bulls' newest hire, and he was candid about his thoughts. Spoiler alert: he wasn't thrilled.
I'm not impressed with what [the Bulls] did. I don't think that they have made any dramatic changes that are going to change who they are as a team. That's just my personal opinion. I like Billy Donovan as a person but I don't think he's proved anything in the NBA that proves he's worth investing in and bringing a team up that needs help like Chicago does. They're a team that has been struggling for a long time.

Scottie Pippen
Pippen went so far to say Donovan doesn't change anything for Chicago going forward.
To me, I don't see the value he brings to them. He's going to be a coach but there are a lot of them out there. He didn't do anything special in OKC that warranted him a second opportunity. That's just my opinion.

Scottie Pippen
Let's just say things might get a little awkward if Pippen sits court-side for a Bulls game this season.
All stats courtesy of Basketball Reference