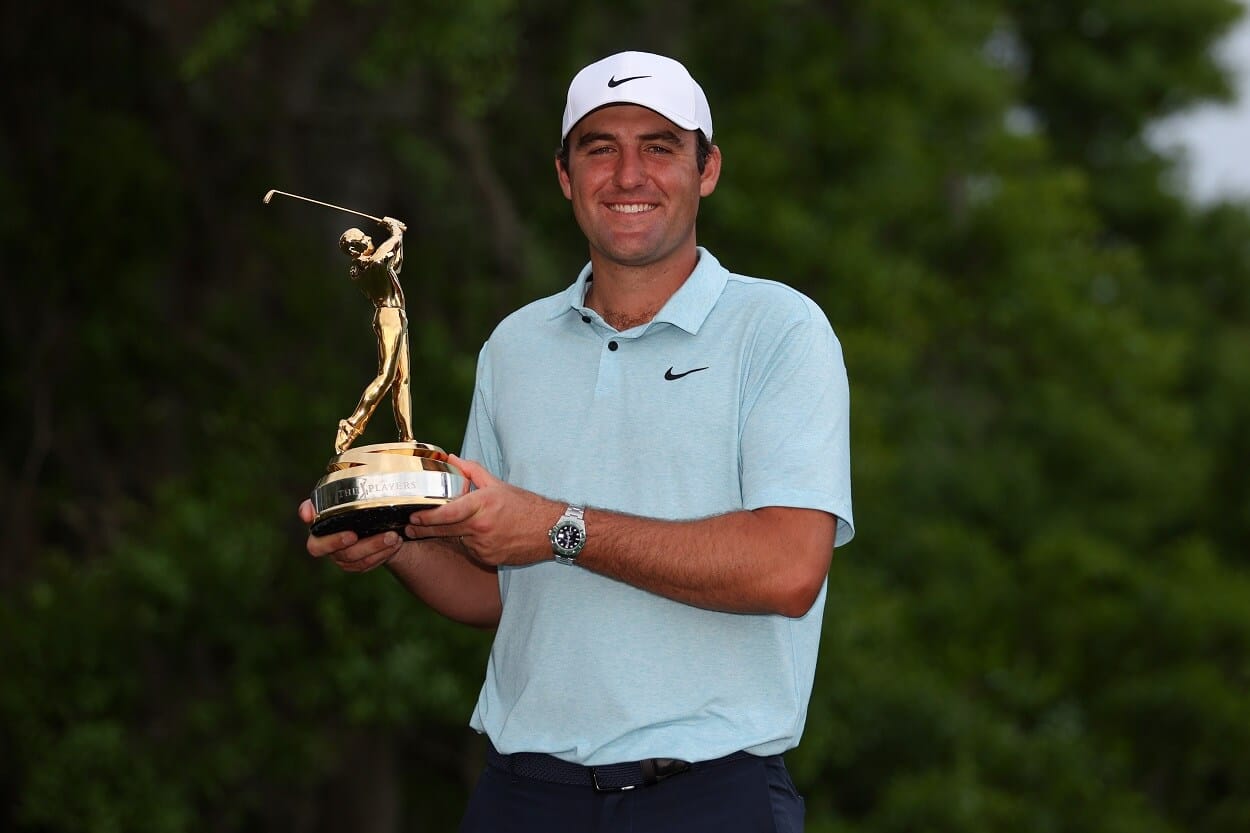 Scottie Scheffler Now Belongs to an Exclusive Club That Previously Only Included Jack Nicklaus and Tiger Woods
Scottie Scheffler joins Jack Nicklaus and Tiger Woods in an exclusive club with his win at The Players Championship.
To say Sunday was a big day for Scottie Scheffler would be an understatement.
With a dominant five-shot win at The Players Championship at TPC Sawgrass, the largest margin of victory at the PGA Tour's flagship event in 17 years, Scheffler reclaimed the No. 1 spot in the Official World Golf Ranking from Jon Rahm.
In addition, Scheffler took home the largest single-tournament check in PGA Tour history, earning $4.5 million while also bagging 600 FedEx Cup points, moving him into third in the standings behind only Rahm and Max Homa. He was also just the third winner in Players Championship history to shoot all four rounds in the 60s, shooting 68-69-65-69 to finish at 17-under.
The victory was the reigning PGA Tour Player of the Year's sixth in the last 13 months, a Tiger Woods-like stretch that includes a win at The Masters — and also a stretch that has earned him close to $40 million.
And speaking of Tiger, Scheffler also became the newest member of an exclusive club that previously included only Woods and the only other option in the GOAT conversation — Jack Nicklaus.
Scottie Scheffler joined Jack Nicklaus and Tiger Woods in an exclusive club with his win at The Players Championship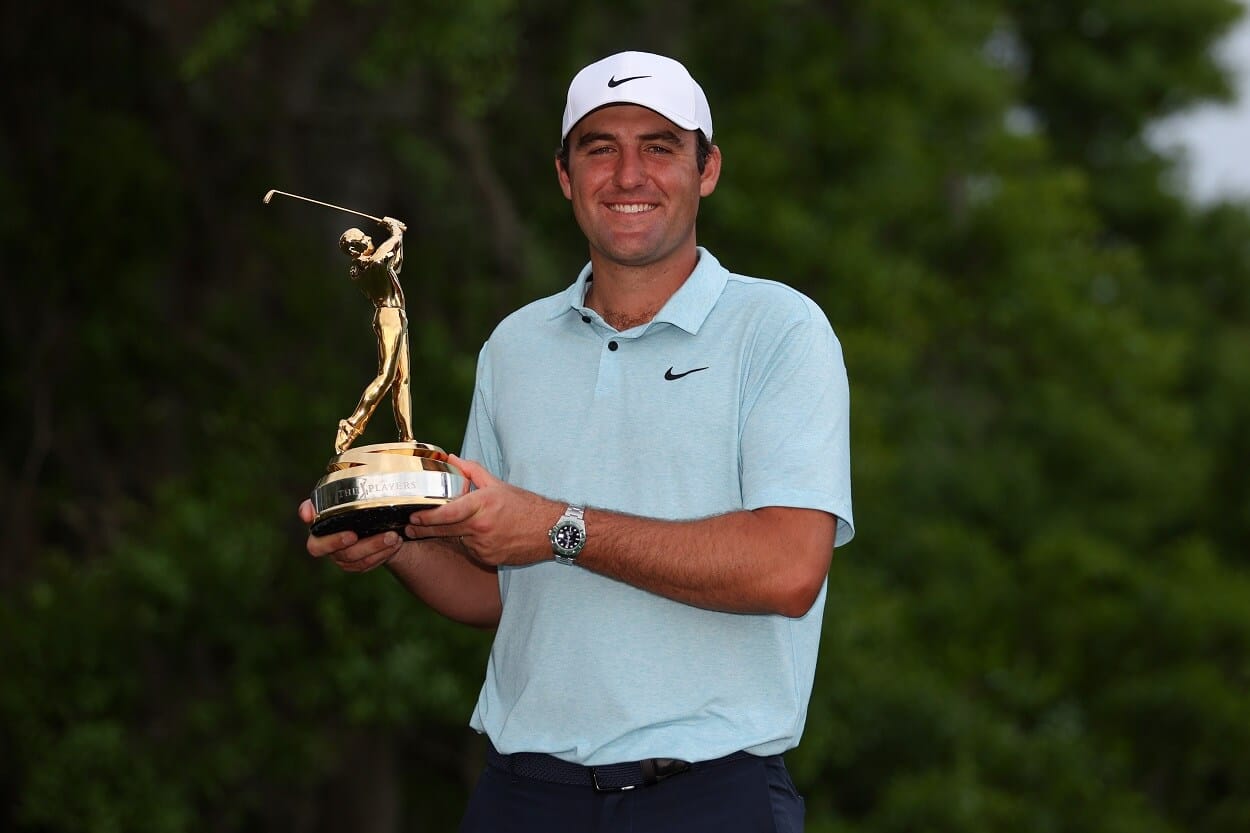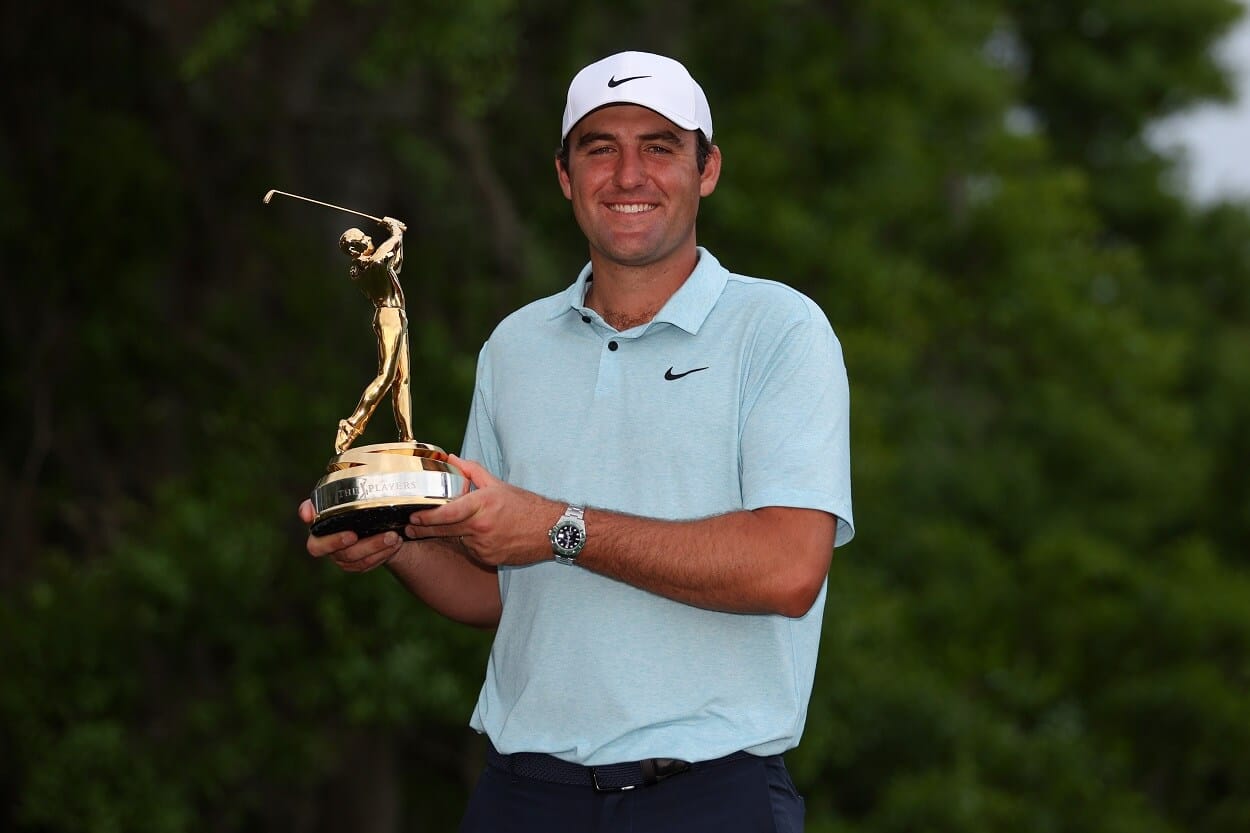 As mentioned, Scheffler earned his first major championship last year with a victory at last year's Masters, shooting 10-under at Augusta National to beat second-place Rory McIlroy by three shots.
With his win at TPC Sawgrass, Scheffler became just the third golfer in history to hold The Players title and The Masters title simultaneously, the other two being Jack Nicklaus and Tiger Woods.
Nicklaus won the inaugural edition of The Players Championship in August 1974 and then won the fifth of his record six Masters titles in April 1975.
Tiger achieved the feat in 2001, winning The Players in March (this was the year of his famous "better than most" putt at the 17th) and then The Masters in April, which completed the "Tiger Slam."
So Scottie Scheffler is in pretty good company. Now we'll just have to wait and see if he can join Jack and Tiger as a multi-time Masters champ, which looks pretty good right now.