The Season-Saving Ben Simmons Trade the 76ers Need to Offer the Kings Before February's NBA Trade Deadline
The Philadelphia 76ers are running out of time to solve their Ben Simmons dilemma.
It's clear the disgruntled point guard has no intention of suiting up for the team at any point this season, so the Sixers must get rid of him by the NBA trade deadline if they want to contend for a title in June. Luckily for them, the Sacramento Kings have reportedly shown some recent interest in Simmons.
If Philadelphia wants to salvage its season, here's the trade it should immediately offer the desperate Kings.
Ben Simmons must go, and the Kings might be interested
With the NBA trade deadline coming up on February 10, the 76ers have just over a month left to flip Simmons for a decent package before it's too late. If they can't, he'll most likely sit out the rest of the season, which will make it nearly impossible for Philadelphia to win a championship in 2022.
The Sixers need to find a willing trade partner for Simmons in the next month, and they might just have one in the Kings.
According to a recent report from Sam Amick of The Athletic, Sacramento is preparing to be a seller at this year's trade deadline. The Kings have expressed interest in Simmons in the past, and he still could be one of their top targets.
Wherever there's an impact player who can be had, in other words, they'll be exploring the possibilities. And yes, as you likely wondered, that includes Philadelphia's Ben Simmons.

While I reported in early September that a Kings-Simmons deal was looking very unlikely, that was long before team officials had a chance to see nearly half a season's worth of (mostly subpar) play. Sacramento's interest is definitely there.

Sam Amick
Sacramento is 16-25 through 41 games, and the franchise already fired Luke Walton earlier this season. The Kings aren't going anywhere in 2022, but Simmons could give them the jolt they need to turn things around.
The season-saving trade the 76ers should offer the Kings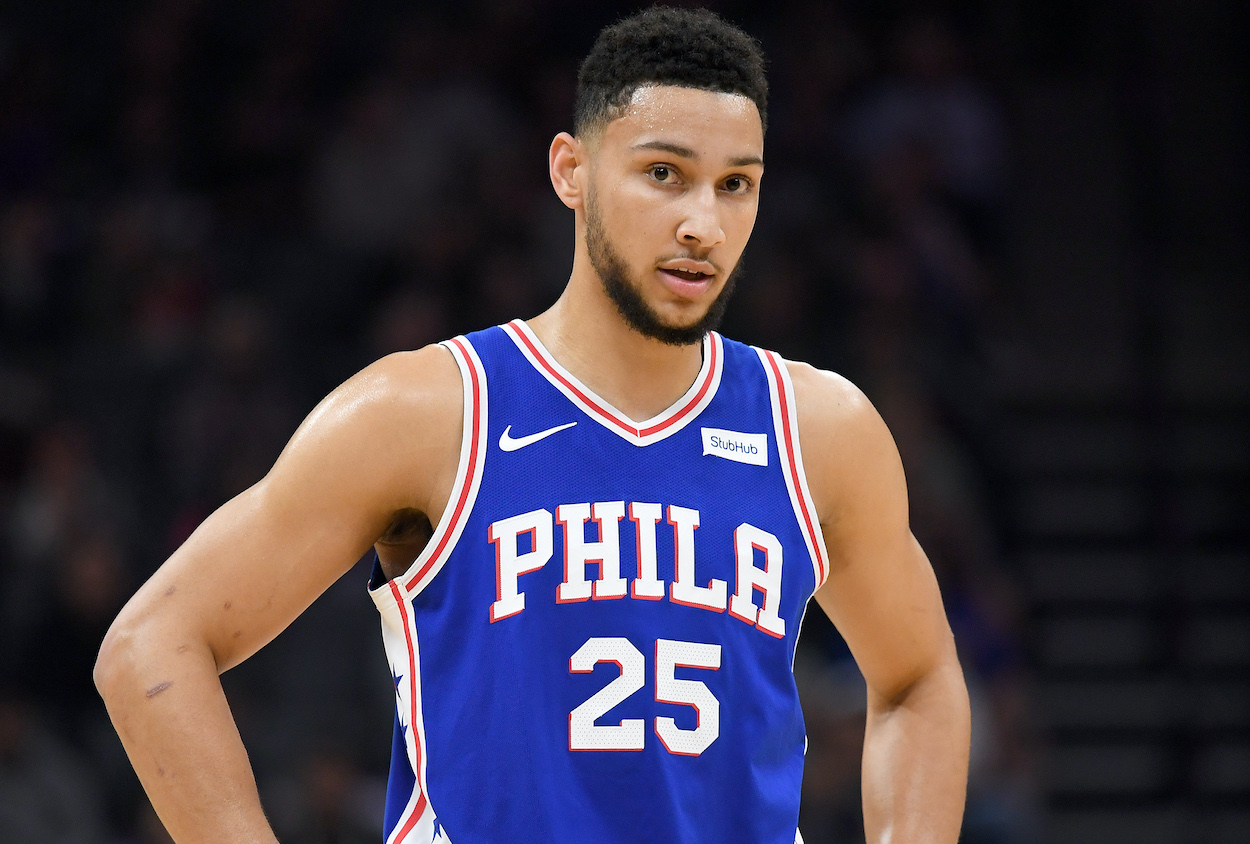 76ers president of basketball operations Daryl Morey is going to have to get creative if he wants to turn his team into a legitimate championship contender. The first step, though, must be to trade Simmons before the February 10 deadline.
With the Kings reportedly having interest in the disgruntled point guard, it's time for Morey to get on the phone and offer them this season-saving trade:
Sacramento Kings receive: Ben Simmons, Shake Milton, Danny Green, a 2023 lottery-protected first-round pick
Philadelphia 76ers receive: De'Aaron Fox, Buddy Hield
In this proposed trade, the 76ers add a much-needed point guard in Fox who can create his own shot and open up the floor for Joel Embiid. They also add a proven 3-point shooter in Hield.
As for the Kings, they get a new franchise cornerstone in Simmons, a promising, young bench scorer in Milton, and a veteran guard in Green who can change the culture in Sacramento for the better. Oh, and a first-round pick doesn't hurt.
The 76ers must trade Simmons by February 10
Morey might be tempted to hold off on a Simmons trade until the summer, but that would be a foolish decision considering how well Embiid is playing this year. The 27-year-old center is having another MVP-caliber season, and he's been arguably the most unstoppable offensive force in the NBA over the past month.
Philadelphia can ill-afford to waste another year of Embiid's fleeting prime. But if the 76ers don't deal Simmons for a decent package by the trade deadline, they'll do just that.
It's time to end this madness.
Like Sportscasting on Facebook. Follow us on Twitter @sportscasting19.