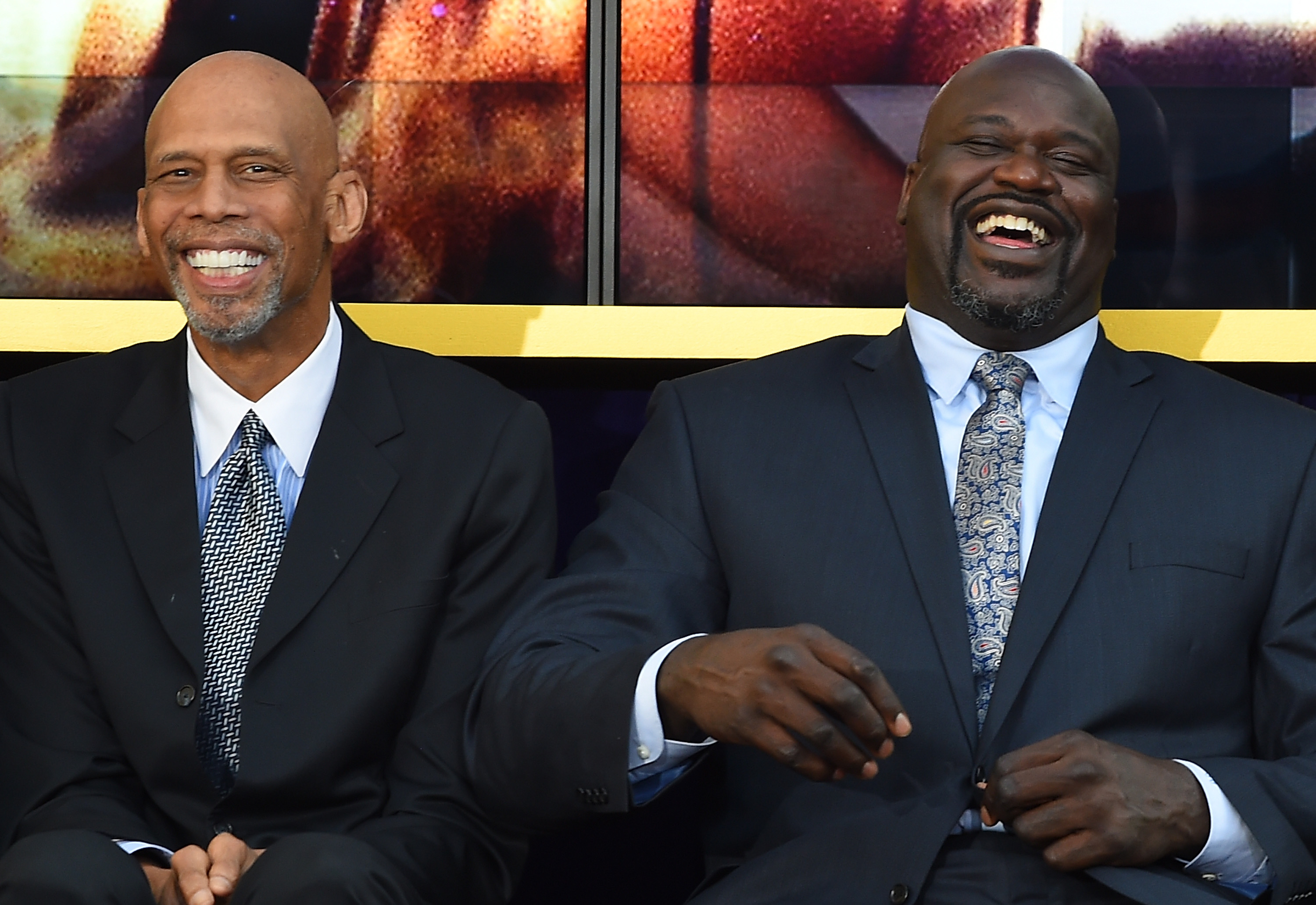 Shaquille O'Neal Blasts Young Players After Singling out Donovan Mitchell
Shaquille O'Neal told Donovan Mitchell he didn't have what it takes to get to the next level. Then he called today's young players "pudding pops."
Shaquille O'Neal knows what it takes to become a great NBA player. He's not sure how many of today's young players can be great. After telling Utah Jazz guard Donovan Mitchell he doesn't have what it takes to get to the next level, he blasted today's younger generation, calling them "pudding pops."
Shaquille O'Neal isn't afraid to speak his mind
Shaquille O'Neal spent 19 years in professional basketball, 15 of them as an NBA All-Star. O'Neal, a 7-foot-1, 325-pound center out of LSU, was the first overall pick in the 1992 NBA draft by the Orlando Magic. He's a four-time champion and a former MVP.
O'Neal put together quite the NBA resume. He led the league in scoring twice, and he was tops in the NBA in field-goal percentage 10 times. He finished his career with a 23-7 points-per-game scoring average while also pulling down 10.9 rebounds.
After his illustrious career, O'Neal went into the NBA studios as a television analyst. He knows the game and he's not afraid to say what's on his mind. O'Neal will be critical and has shown how tough he can be on players. During a postgame interview with Utah Jazz guard Donovan Mitchell in January, O'Neal was blunt, telling Mitchell, "you don't have what it takes to get to the next level."
O'Neal criticized for his comments after blasting Mitchell
After Shaquille O'Neal blasted Utah Jazz guard Donovan Mitchell by telling him he didn't have what it takes to get to the next level, criticism of O'Neal came in from players, fans, and even politicians. Utah lawmakers got in on the action, drawing up a resolution from O'Neal's January comments regarding Mitchell.
"In Utah, we support our players when they face awkward abuse during post-game interviews disguised as pep talks," the resolution said, according to CBS Sports. "The claim by Shaquille O'Neal (Shaq) on January 21, 2021, that Utah Jazz  All-Star Donovan Mitchell Jr. (Donovan) doesn't have what it takes to get to the next level is even less accurate than his 50.4% playoff free-throw percentage (slightly worse than Donovan's 88.1%)." 
LeBron James, Kevin Durant, and other NBA players even took shots at O'Neal. Mitchell is a two-time NBA All-Star. He's averaged 22.9 points per game and better than four rebounds and assists during his four years in the NBA.
O'Neal doubles down on Mitchell comment and rips young players
Shaquille O'Neal was a recent guest on The Dan Patrick Show and said he was speaking the truth about his comment to Donovan Mitchell. O'Neal said it was a form of constructive criticism. He said he got a lot of that as a player and it helped make him a better player. He said he was using the same method on Mitchell.
"I'm just doing what was done to me," O'Neal said. "I can remember when I was averaging 30, 35 in L.A., but we were always getting swept. And the great Kareem Abdul-Jabbar said, 'Hey, you guys haven't won a championship yet.' Did I whine? Did I cry? Did I complain on social media? Nope, I didn't say anything because Kareem Abdul-Jabbar had a chief-14 classification to say that."
O'Neal said he took the criticism in stride, knowing it was coming from one of the all-time greats. "What am I gonna do? Have a dispute with the greatest NBA player ever?" O'Neal said. "So when he said that, when he gave me constructive criticism, I took it, and I listened, and I brought my game to another level. So these guys now, they're pudding pops."
All stats courtesy of Basketball Reference.