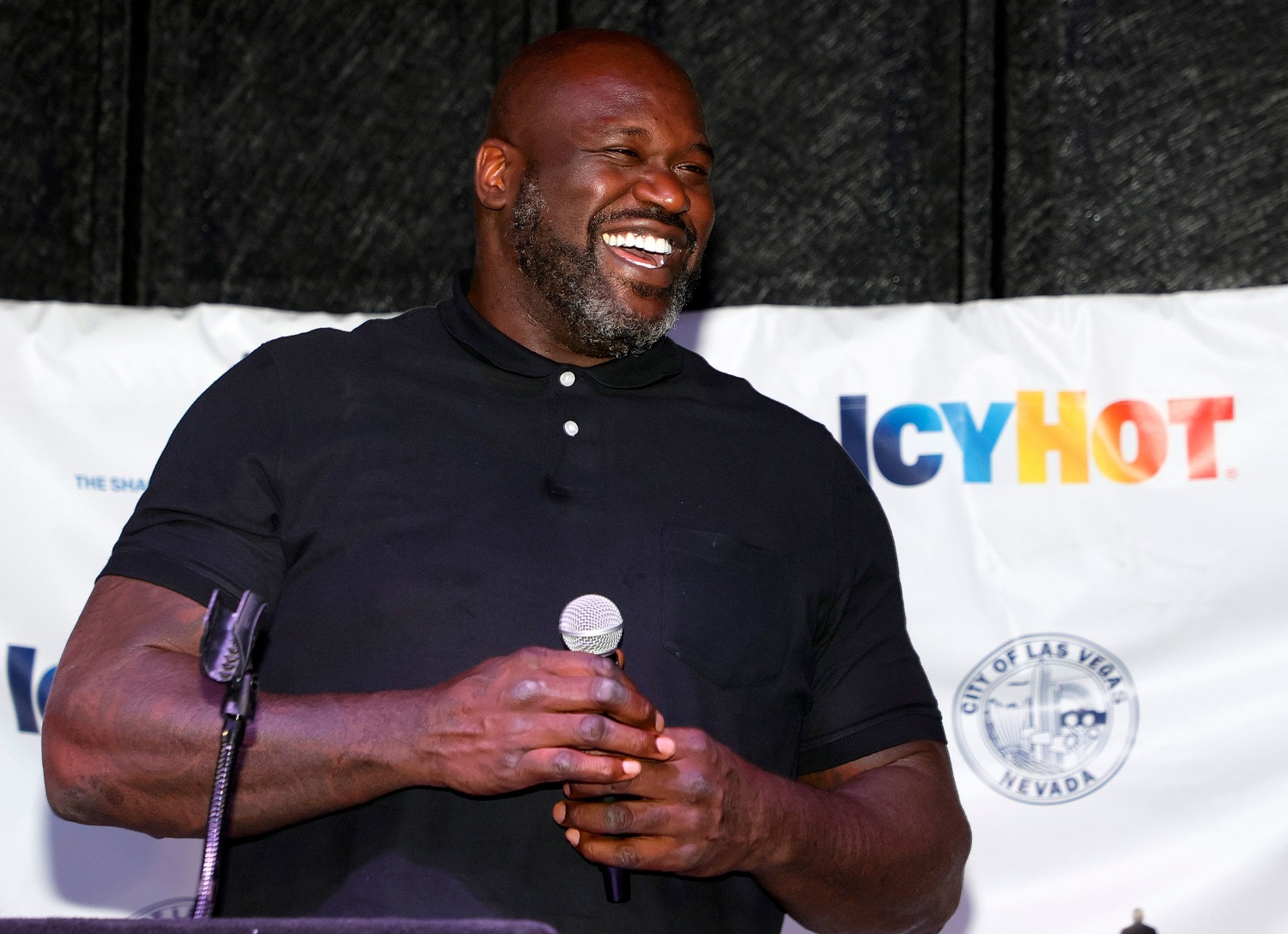 Shaquille O'Neal's Blunt Message to His Kids Is Smart Parenting: 'We Ain't Rich, I'm Rich'
Hall of Fame basketball player Shaquille O'Neal has accrued a huge net worth, but he has told his children they'll have to work for their money.
Article Highlights:
Shaquille O'Neal made nearly $300 million in NBA salaries during a Hall of Fame career
O'Neal won four NBA championships and has become a successful businessman
The TNT basketball analyst expects his six children to work rather than rely on his net worth
After playing the role in his NBA days of what coach-turned-analyst Al McGuire used to call an "aircraft carrier," Shaquille O'Neal has morphed into a living, breathing conglomerate. The 7-foot-1 Hall of Famer spars with Charles Barkley on TNT's NBA coverage, but he is also a full-time businessman.
O'Neal earned close to $300 million playing basketball before retiring in 2011 and pulled down tens of millions more in shoe contracts and other endorsements. He has built up his fortune since with smart investments.
He might be on his way to a 10-digit net worth, but O'Neal has issued a warning to his children: They're not going to become millionaires just because dad already is one.
Shaquille O'Neal's net worth is at least $400 million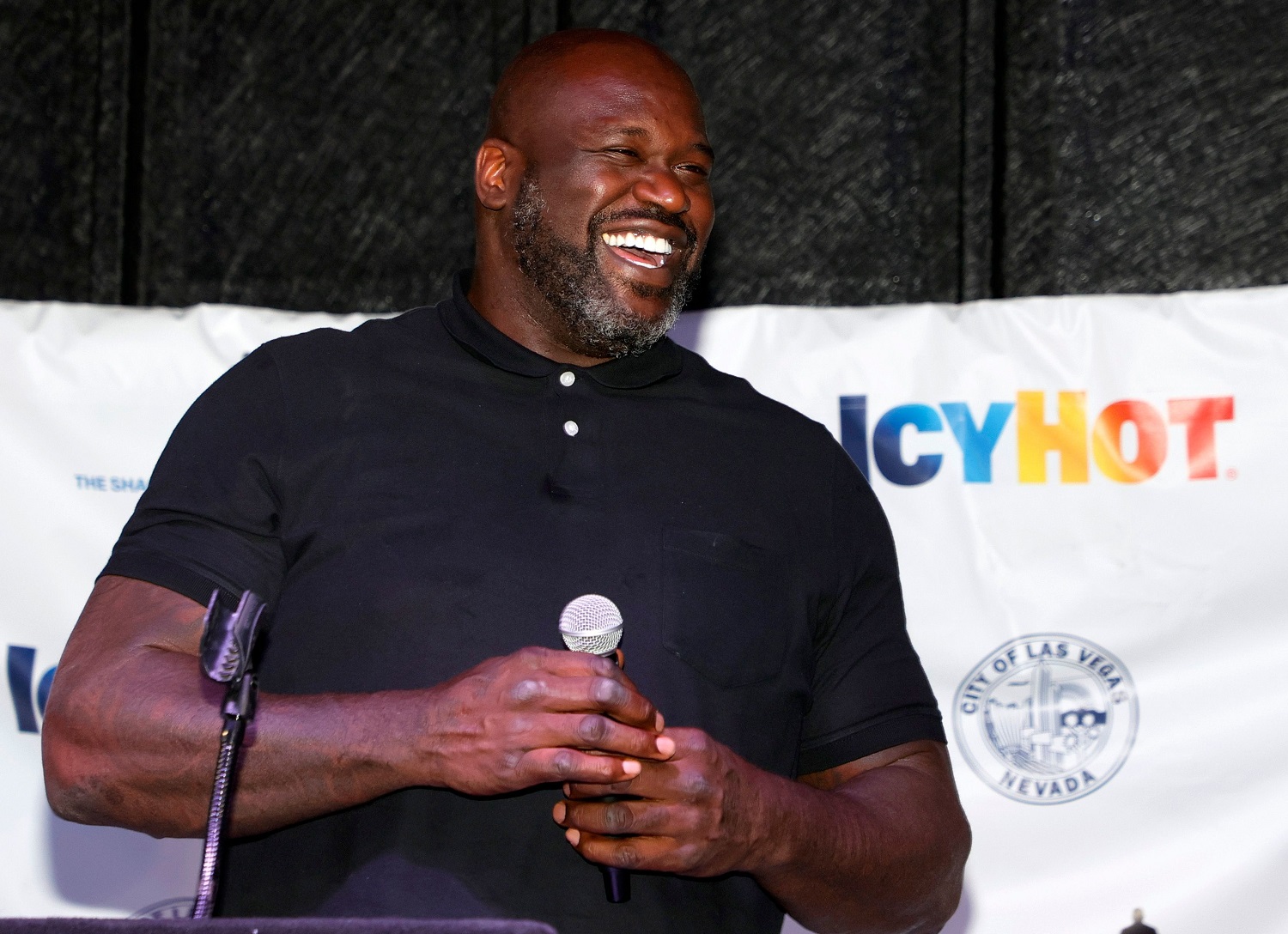 Shaquille O'Neal's net worth is at least $400 million, and Celebrity Net Worth calculates that he's pulling down another $60 million a year thanks to his various interests in retirement.
When O'Neal, who played for four NBA champions in 19 seasons, renewed his deal last year as a basketball analyst on TNT, he also expanded his role at Turner Sports to include developing programming and working with the network's prospering AEW Dynamite wrestling franchise.
All of that is on top of his business interests. O'Neal, who appeared in movies and recorded rap music CDs during his playing days, became a spokesman for the Papa John's pizza chain and joined the board of directors in 2019. He took a minority stake in the NBA's Sacramento Kings in 2013 and more than doubled his $5 million investment before cashing out this summer to sign a deal with an online sportsbook.
Along the way, he has remained in demand for product endorsements. The New York Post reports that he may have as many as 50 such deals.
Shaquille O'Neal's reminder to his kids: 'We ain't rich, I'm rich'
Shaquille O'Neal has six children and a very specific approach to preparing them for the future. Appearing on the Earn Your Leisure podcast, O'Neal said his kids can live comfortably for now but not complacently. He expects them to earn their keep as adults rather than live off his impressive net worth.
"They're kind of upset with me. Not really upset, but they don't understand," he said. "I tell them all the time, 'We ain't rich. I'm rich.'"
O'Neal says one rule stands above all others: Education matters more than basketball, and it's the only way to a career in professions like medicine, finance, and law.
"You gotta have bachelor's or master's (degrees), and then if you want me to invest in one of your companies, you're going to have to present it. Boom, boom, boom, bring it to me," he said. "I'll let you know, (but) I'm not giving you nothing."
His own upbringing may be influencing Shaq's philosophy
Retired hoops star Shaquille O'Neal grew up poor in Newark, New Jersey. Basketball was his ticket to college, and then playing in the NBA created his initial fortune. He understands that neither required any particular talent beyond chiseling his 7-foot-1, 325-pound frame into a body that could withstand the grind of 82-game seasons.
"I came from nothing," O'Neal said in another interview. "But, just because I made it doesn't mean I'm bigger than you, smarter than you. Just because I have more money doesn't mean I'm better than you. I've never been that way, and I never will be that way. So, I don't want to be in that category of people."
If he succeeds in instilling that mindset into his children, then the world stands to be better off by six people.
Like Sportscasting on Facebook. Follow us on Twitter @sportscasting19.