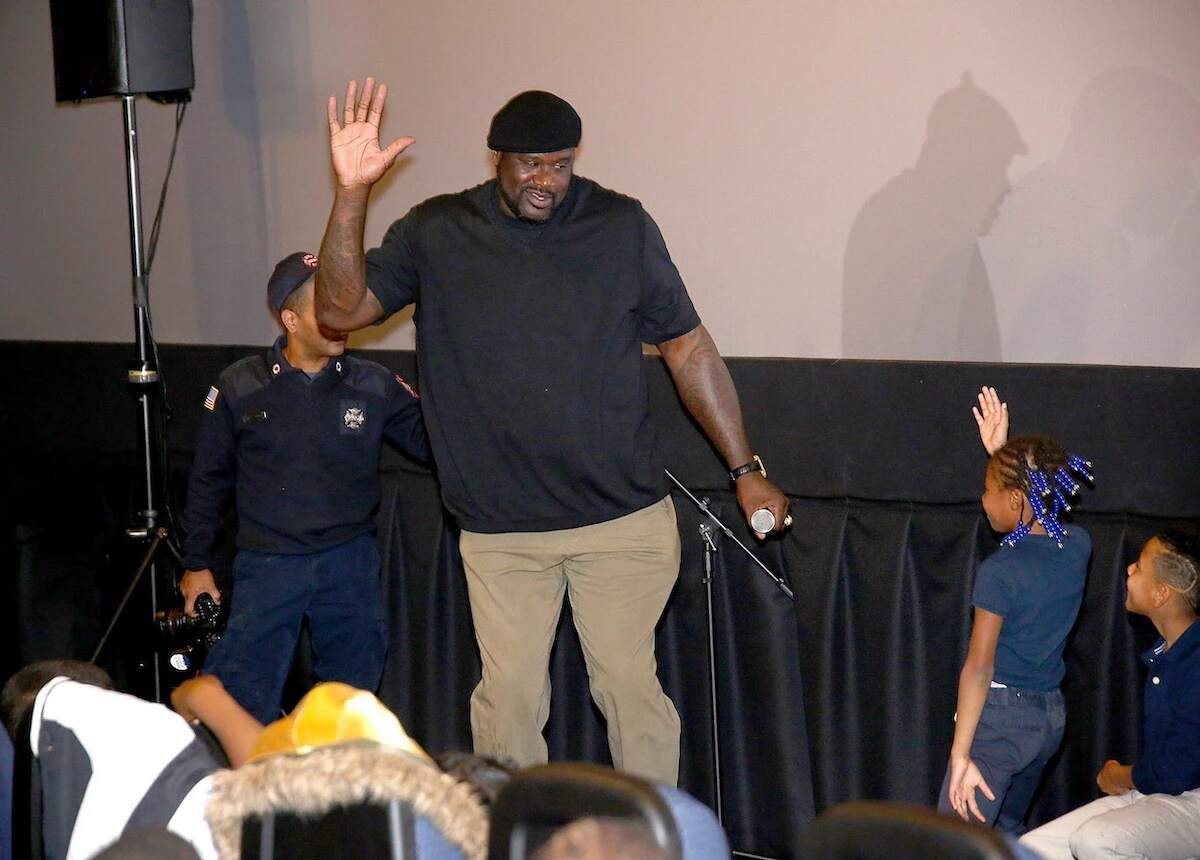 Shaquille O'Neal May Get Criticized by NBA Players but Dale Brown Said His Former Player Does so Much Good Rarely Seen or Talked About
Shaquille O'Neal has used his fame and done countless good deeds through the years.
Dale Brown hasn't coached a game since 1997. All these years later, when he's a guest speaker or whenever someone approaches him on the street, he's invariably asked about his most prized former player Shaquille O'Neal. Brown said there's always one particular story he likes to share about the former LSU All-American and Basketball Hall of Famer that shows how he has a heart of gold as big as his 7-foot-1 frame. 
Shaquille O'Neal joins Dale Brown at LSU
Shaquille O'Neal is a member of the Basketball Hall of Fame after a career that included Rookie of the Year, 15 All-Star appearances, four NBA championships, and three Finals MVP awards. It all started innocently enough in 1984 when former LSU coach Dale Brown discovered the 13-year-old O'Neal while in Germany visiting different military bases. 
The pair forged a relationship that has lasted for decades and it all started when O'Neal joined Brown at LSU as a freshman in 1989. That first season O'Neal averaged 13.9 points and 12 rebounds per contest.
His game steadily improved over the next two seasons, and by the time he left for the NBA, he was a two-time All-American and two-time SEC Player of the Year.   
Dale Brown recalls a favorite story about Shaquille O'Neal
In 2000, Shaquille O'Neal and the L.A. Lakers faced the Indiana Pacers in the NBA Finals on the road. One afternoon, Dale Brown received a call from a woman in Indianapolis who had an urgent request. Her son had a cancerous brain tumor and would desperately love a phone call from the star Lakers player. 
Brown told the woman he would gladly call O'Neal, but chances were slim he would respond simply due to the circumstances.
"So I called Shaq," Brown recalled. "When he's going to do something, and this is often, he'll always say, 'Got you, coach.' So when I got done, he said, 'Got you coach.' That was it. Never talked to him about it. I didn't know if he did it or didn't do it."
Brown learns what happened years later
A couple of years later, Dale Brown and his mentor and longtime friend, legendary coach John Wooden, were enjoying a meal at a Baton Rouge restaurant when a woman approached their table. 
"And this woman comes up to me, and she said, 'Excuse me, I don't want to be rude, Coach Brown. I'm sure you don't remember me. A couple of years ago, I called you from Indianapolis.'"
"I know exactly who you are," Brown said, interrupting the lady. "Your son had a brain tumor, right? You wanted Shaquille to call. Did he call?"
Brown was surprised when the woman told him no. "He didn't?" Brown asked.
"No, he didn't coach. He came to the hospital. He told my son jokes. He prayed over him. He talked to him. She said my son woke up and talked to Shaquille. I just wanted to tell you, tell him thank you from a mother that's deeply grateful."
Brown said those types of stories about Shaquille O'Neal are more common than you think. He said the big guy just doesn't publicize what he does.
So the next time he's criticizing Donovan Mitchell or another player and receiving blowback for his remarks, there are numerous people touched in the past by his kindness and generosity who know the real O'Neal and how his heart matches that mammoth frame.
Like Sportscasting on Facebook. Follow us on Twitter @sportscasting19.