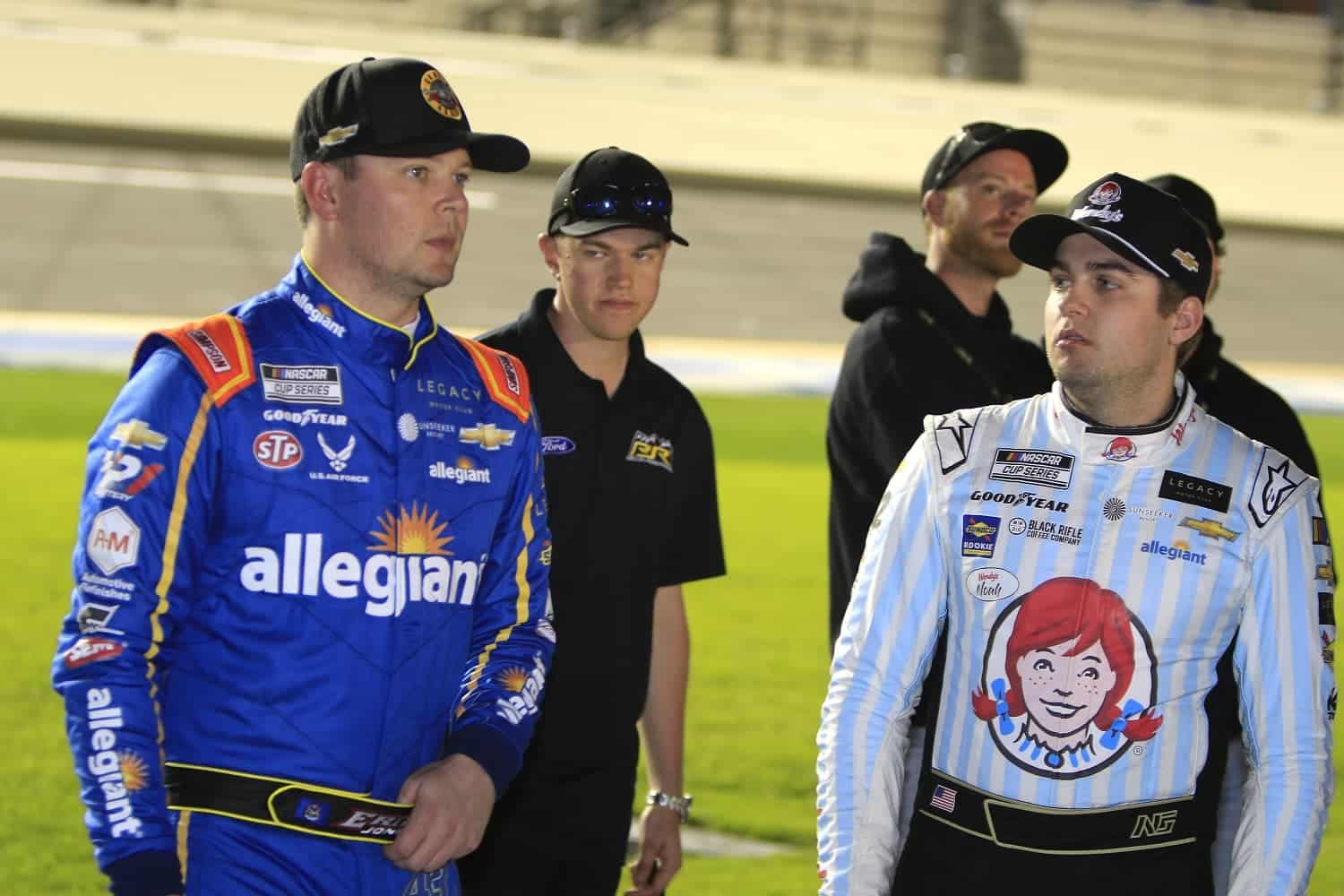 Should Toyota Regret Aligning With Legacy Motor Club?
Legacy Motor Club has disappointed in its lame-duck season with Chevy and hit rock bottom at the Coca-Cola 600.
What happened to Legacy Motor Club at Charlotte Motor Speedway is more hysterical than historical, unless you're Maury Gallagher, Jimmie Johnson, or anyone at Toyota Racing Development tasked to restoring a venerable NASCAR Cup Series to its feet next year.
LMC has more problems than solutions, and the Coca-Cola 600 – as bad as it was – might only scratch the surface. Toyota wanted another team, but what it's getting will require more than a fresh coat of paint to fix.
Coca-Cola 600: Erik Jones 32nd, Noah Gragson 36th, Jimmie Johnson 37th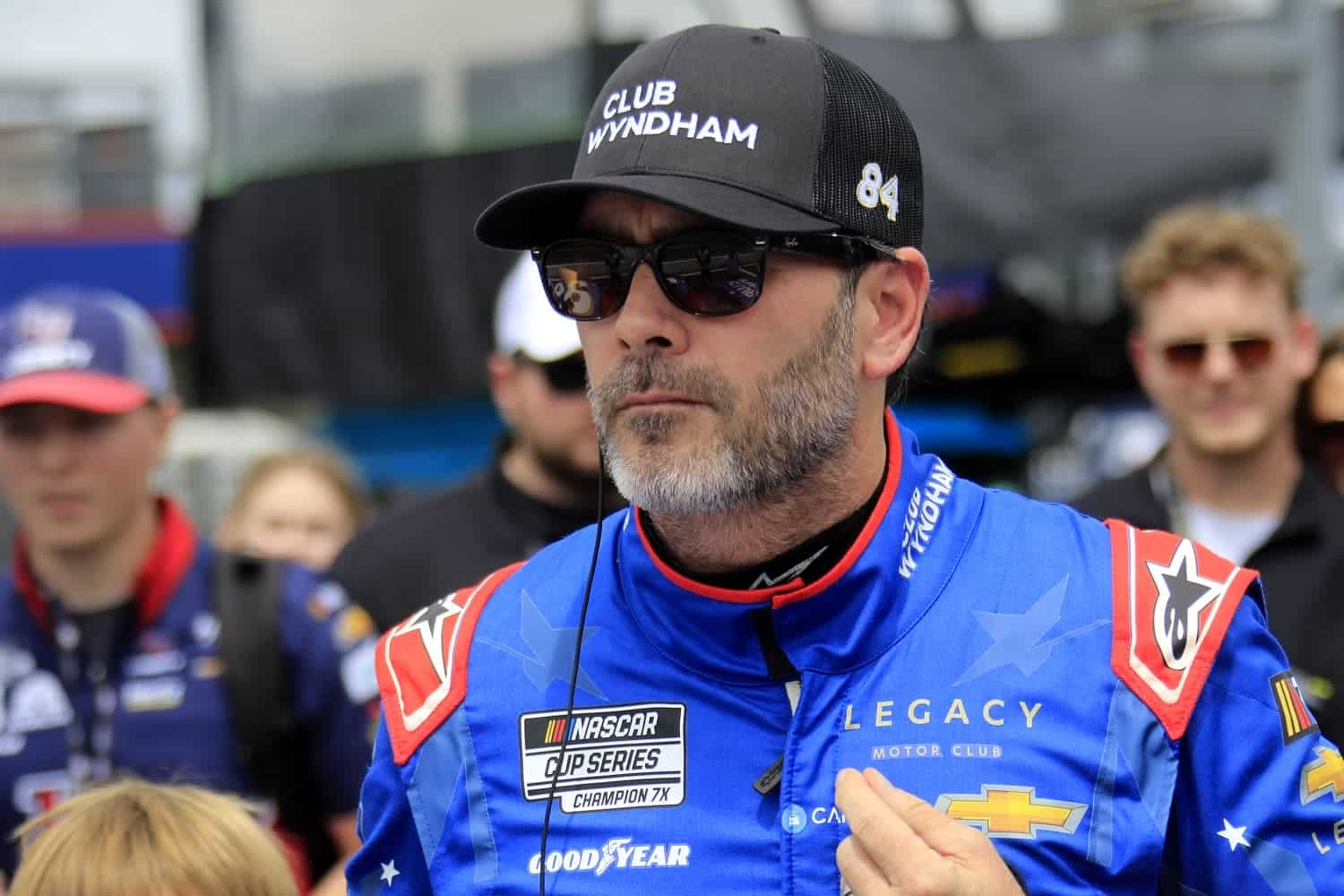 The idea that a reputable NASCAR Cup Series team could field the last three finishers in a points race seemed inconceivable, but Legacy Motor Club gave it its best (worst?) shot in the rain-delayed Coca-Cola 600. Erik Jones placed 32nd, Noah Gragson 36th, and Jimmie Johnson 37th out of 37 starters.
It was just the fifth last-place finish in Johnson's career, and only the No. 43 Chevy team's hard work averted a complete LMC disaster. Here's the abridged version of what transpired:
Johnson, driving the unchartered No. 84 Chevy, started last but moved up to 24th before spinning off Turn 2 on Lap 75 and hitting the outer wall. The ensuing repairs dropped him back to 35th place, but he subsequently pulled the car into the garage on Lap 104. Almost bizarrely, Jones and Gragson followed him behind the wall in a matter of seconds, the result of the Nos. 43 and 42 Chevys puncturing their radiators by running over debris.
Johnson returned to the 1.5-mile oval on Lap 152, and the red flag came out less than five minutes later, which required his teammates' crews to suspend their repairs.  When action resumed, Gragson rejoined on Lap 161, and Jones returned two laps after that. Incredibly, it took Johnson just one lap to dampen the moral victory by hitting Gragson on Turn 2. The damage all but finished JJ's day, and Gragson was only able to turn enough laps to limp out of last place before he left with engine issues.
For his part, Jones finished the race, albeit 59 laps behind winner Ryan Blaney.
Legacy Motor Sports' awful day isn't all that rare for Cup Series teams
Granted, the NASCAR Cup Series consists mostly of multi-car teams, But, with 36 or more cars starting each week, it still seems unlikely that anyone other than a low-resource team like Rick Ware Racing could finish last and next-to-last.
That's not close to being the case. Before Legacy Motor Club's Coca-Cola 600 debacle, it occurred 10 times over three seasons. Most recently, Denny Hamlin and Kyle Busch of Joe Gibbs Racing had it happen last summer at Pocono, but that was via disqualification after the post-race inspection.
A month before that, William Byron and Alex Bowman of Hendrick Motorsports brought up the rear at Nashville. Not surprisingly, RWR cars accomplished – if that's the right word – the feat five times since 2020, but it's also happened to Chip Ganassi Racing, Stewart-Haas Racing, and Team Penske.
When it struck Team Penske's Ryan Blaney and Joey Logano in 2018, Brad Keselowski also finished 35th in the field of 40.
Legacy Motor Sports is having a rough year
Maury Gallagher invested in Richard Petty Motorsports in December 2021 and became the managing partner. He immediately added a second car, and the fresh money helped Erik Jones to a solid season in the storied No. 43 car. Bringing in Noah Gragson to replace Ty Dillon this season in the second car and Jimmie Johnson as an investor were more reasons to be bullish about the rebranded Legacy Motor Club.
A month ago, LMC disclosed it will switch manufacturers from Chevy to Toyota in 2024, but results since have been a disaster:
Gragson has continued his season-long struggle by placing 34th at Dover, 29th at Kansas, 26th at Darlington, and 36th at Charlotte.
Coming off sixth at Talladega, Jones has fared progressively worse each week: 16th, 21st, 25th, and 32nd. Should he slip further, we may have to scour the Xfinity Series results to find his result.
Johnson has been a non-factor – some would suggest embarrassment – in his cameo appearances.
On the business side, Focus Factor dropped its sponsorship of Jones' car, and Gallagher has been eating the sponsorship expense for two-thirds of the season. In April, Motorsport reported that industry veteran Bruce Mosley, 54, left LMC just two months after being introduced as the president of business operations.
Toyota's bid to get Trackhouse Racing to flip from Chevy was a swing and a miss, and its racing executives settled for Legacy Motor Club as the consolation prize to start a much-needed expansion of its Cup Series presence.
It's doubtful Chevy is doing much more than adhering to its contract while running out the clock, but LMC's problems obviously run deeper. Toyota is going to have a substantial overhaul on its hands beginning the day after the Championship 4.
Got a question or observation about racing? Sportscasting's John Moriello does a mailbag column each Friday. Write to him at [email protected].