Silence in Empty UFC Arenas Directly Affecting Fight Results
In the most recent fight night featuring Anthony Smith and Glover Teixeira, UFC fans and the sports world had a chance to see and hear what it's like to have sports without fans. It's strange to hear the sounds of a roaring crowd replaced by fighters' heavy breathing and their corners barking out instructions. The sound of silence has also produced another interesting effect—fighters can hear what the opposing team is saying as well as the remarks of cage-side commentators. In at least a couple of fights this week, it directly affected the match outcome.
UFC reveals the silence is deafening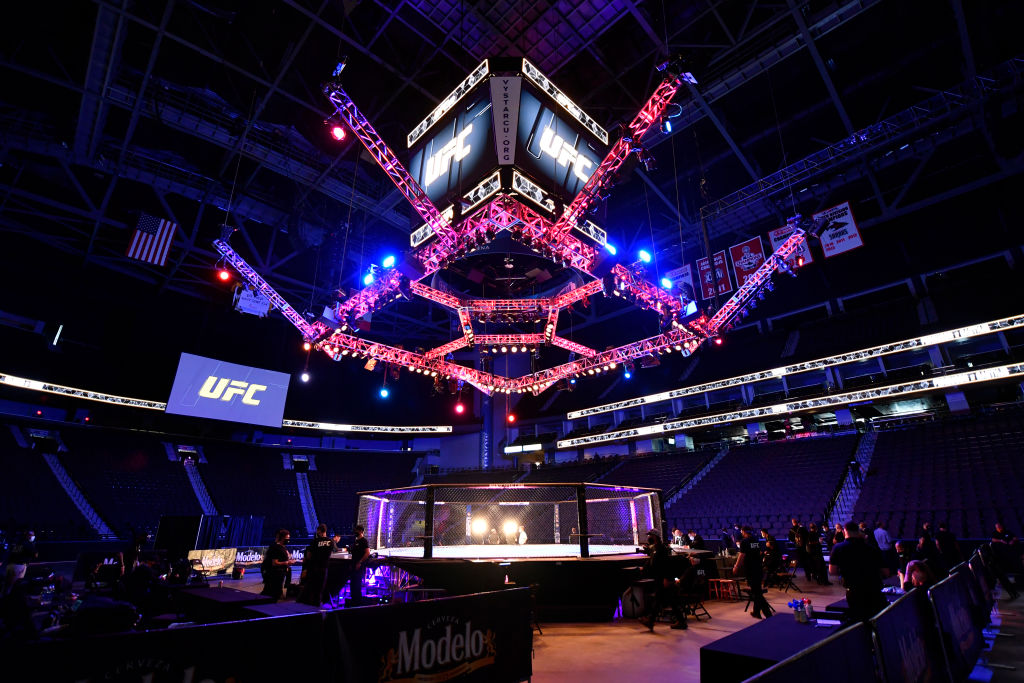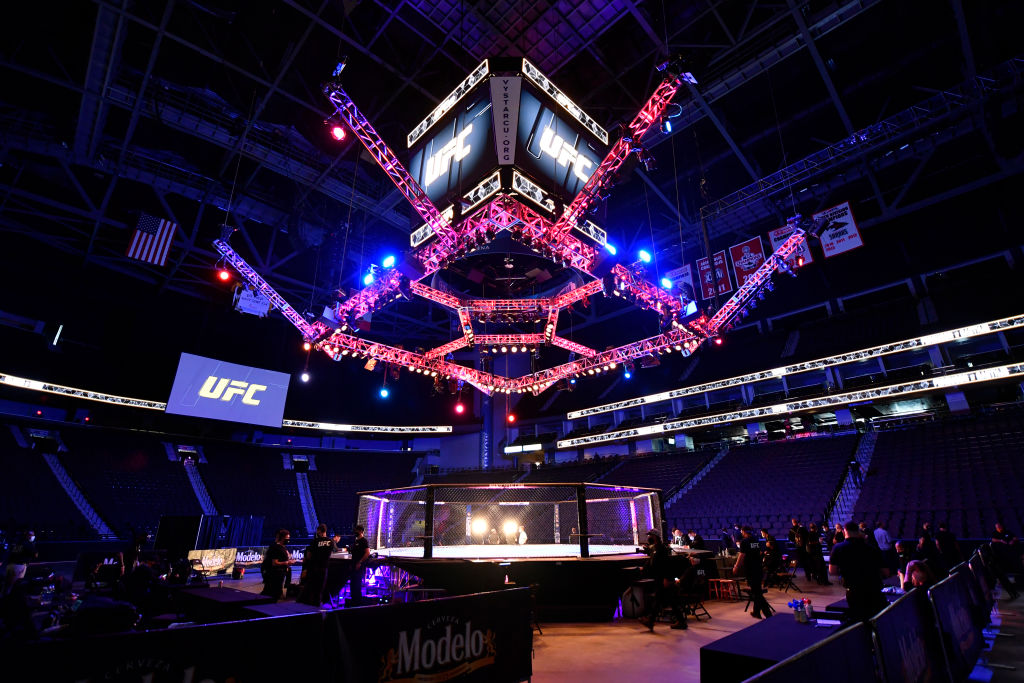 The new normal. The phrase is repeated ad nauseam in the news these days. In sports, the new normal is events without fans, at least temporarily. And in the UFC's first week as the guinea pig, it's produced a mixed bag of results.
For starters, it's odd to see the fighters enter the arena with the flashing spotlights and the fighter's intro music blaring as usual, but you can hear everything the fighter and his/her team is saying as they make their way to the octagon. In some instances, it appears the fighters don't know what to do as they would typically be playing to the crowd. Some fighters have tried to maintain some sense of normalcy by fist-bumping the limited UFC personnel sitting in nearby seats.
Once the UFC fighters are inside the ring, the absence of sound is glaringly obvious. To his credit, Bruce Buffer acts like there are 15,000 fans in the arena with his animated fighter introductions, but the only applause after each fighter is introduced comes from the three or four people in their respective corner.
Greg Hardy admits empty arena helped him win fight
In Saturday night's lineup, former Dallas Cowboys defensive end and UFC fighter Greg Hardy said the absence of the crowd affected his strategy during the course of the fight. In Hardy's fight against Yorgan De Castro, the former NFL player was taking a beating on his front leg when former UFC champ and cage-side commentator Daniel Cormier mentioned on the broadcast that Hardy was going to be in trouble unless he made some adjustments to De Castro's powerful leg strikes.
"It's so dope. It's like having 77 coaches. You've got Daniel Cormier back there saying 'Hey, if he doesn't check those [kicks] he's going to lose his front leg.' "I heard everything. I could hear my coaches. I could hear my own individual instruction. I could hear De Castro's coaches. It was super sweet."
Hardy made the adjustments, saved his leg, and won the fight. 
UFC's Smith-Teixeira fight affected by empty arena
It happened again on Wednesday night in the UFC main event between Anthony Smith and Glover Teixeira. The favorite, Smith, came charging out the first couple of rounds and was following the advice of his corner, which repeatedly kept ordering him to attack.
During those early rounds, Cormier pointed out during the ESPN broadcast how Smith's corner was relentless in its instruction, and because the arena was quiet, the fighter could hear it all. Cormier said it could potentially come back to haunt him. It did. Smith tired and Teixeira pounced. The 40-year-old Brazilian dominated the latter half of the fight eventually winning in the fifth by knockout.
After the fight, Cormier took to Twitter to express his thoughts on the fight and how Smith's team was largely responsible for his defeat.
"I would have stopped the fight, corner could have saved their guy from getting finished. Some mistakes in that corner tonight. And I love those guys! Too much instruction, no crowd to filter it. Anthony Smith is a savage, but props to @gloverteixeira on big victory."
Whether the UFC makes any adjustments, or even wants to, no one really knows. If it does have any interest in keeping some sense of normalcy, event organizers could easily pump in music or crowd noise. Problems solved.