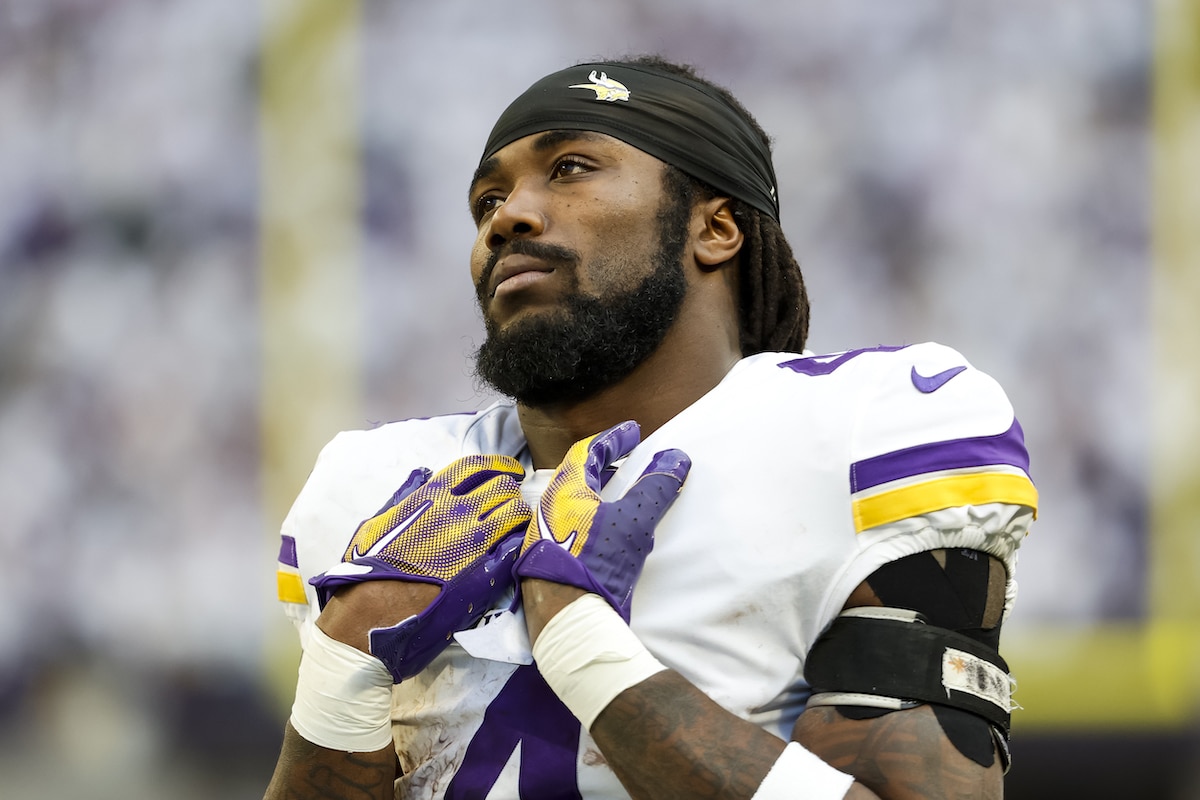 The Silent Dalvin Cook Trade Market is Confirmation that the Minnesota Vikings Fell for the NFL's Biggest Trap
Dalvin Cook is good. Obviously. And yet, the Minnesota Vikings don't want him and can't move him.
If the Minnesota Vikings had simply looked at the numbers and used sound logic, they could have avoided dealing with what was a completely avoidable problem. It didn't have to be this way with Dalvin Cook. 
But as training camp inches closer, a franchise that doesn't seem to have a firm grasp of where it's going has to figure out what to do with an expensive star. Unfortunately for the Vikings, they're learning the hard way that Cook might be more of a liability than an asset at this stage of his career. 
The Dalvin Cook Dilemma in Minnesota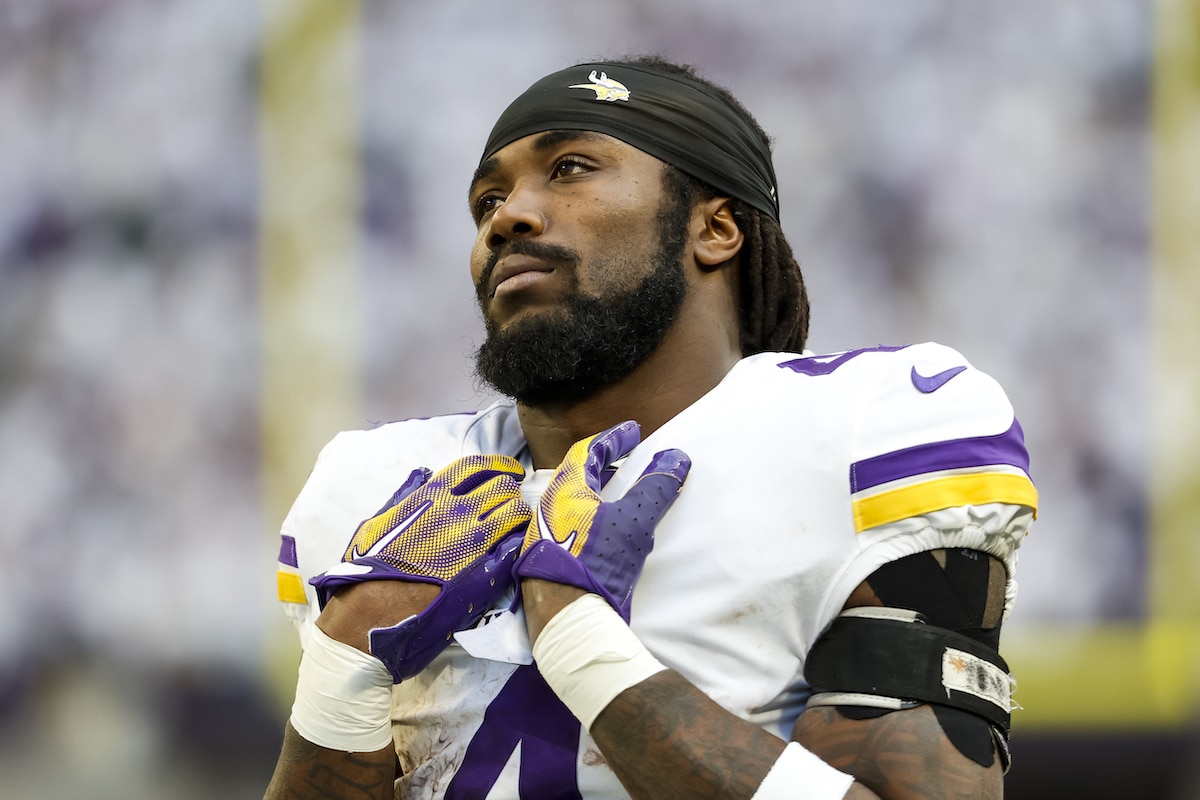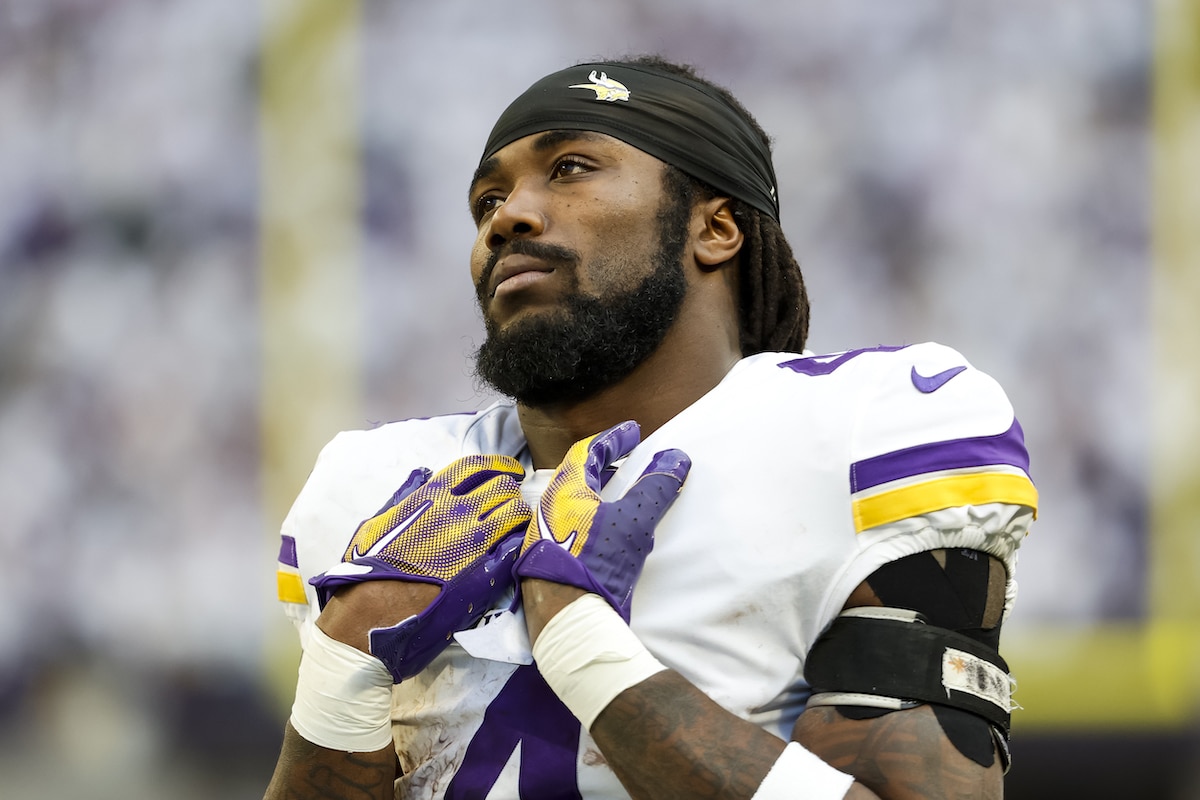 Coming off four consecutive Pro Bowl berths, Dalvin Cook is undoubtedly one of the best playmakers in the NFL. A hard-nosed runner with rock-solid receiving skills and a knack for finding the end zone, the 27-year-old has racked up almost 8,000 yards from scrimmage and 52 total touchdowns since he entered the league as a second-round pick in 2017. 
Of course, Cook's high production level positioned him to become one of the league's highest-paid backs early in his career. The Vikings signed him to a five-year, $63 million extension in 2020, making him one of the top earners of all time.
Fast forward to 2023, and that deal looks like a big mistake by the previous regime. 
While Cook has remained an effective all-around weapon, he's dealt with various injuries over the years —something that plagued him in college, as well. Meanwhile, with Kirk Cousins commanding a hefty chunk of salary-cap space and superstar receiver Justin Jefferson in need of an extension, the Vikings have had to cut costs elsewhere. 
Since Cook carries a whopping $14 million cap hit for 2023, a trade would make sense. Yet despite plenty of speculation about a draft-day deal, he remains a Viking — for now. Still, with the franchise in need of financial flexibility moving forward, something has to budge before the season begins. 
The Vikings foolishly put themselves in a hole by falling into the NFL's biggest trap
Unless you truly have a generational talent at running back, it makes no sense to devote precious cap space on such a non-premium position. Heck, even if you have a physical anomaly like Derrick Henry or Saquon Barkley, does that necessarily get you closer to winning a Super Bowl title? (Hint: No.) 
Like so many other teams, Minnesota made the mistake of falling in love with the idea of building around a star running back. 
The Dallas Cowboys stand out as the biggest offender, as Jerry Jones' decision to sign Ezekiel Elliott to a six-year, $90 million extension with two years remaining on his rookie deal remains one of the most significant mistakes of his tenure. The Cowboys never got anything close to their intended return on investment, and they just got out of the deal this offseason. 
Even the Carolina Panthers would have to admit signing Christian McCaffrey to a record-setting extension was a mistake. The dual-threat star couldn't stay healthy after inking a $64 million contract, which ultimately led to him getting dealt to the San Francisco 49ers for a fraction of the price most would have expected. 
In a cruel twist of fate, the Vikings look bound to pay the price for falling into the same trap that caught the Cowboys and Panthers.
Cook's age, durability concerns, and pricey contract are obvious red flags that other NFL teams can't ignore. And with no one pulling the trigger to acquire a player who clearly still has juice left in the tank, Minnesota may have no choice but to bite the bullet and sacrifice his skills and impact for salary-cap space. 
Which NFL teams should consider trading for Cook? 
All it takes is one injury for a trade opportunity to present itself. Maybe a contender looking to bolster its backfield could consider Cook a viable trade candidate at this stage. 
While there's still a decent shot the Vikings outright release the do-it-all running back, a few franchises should be considered potential landing spots. 
The Miami Dolphins still seem like a logical suitor for Cook's services. With Tyreek Hill and Jaylen Waddle commanding attention from secondaries, Tua Tagovailoa's life would be even easier if he had someone in the backfield who defenses had to worry about on every play. When healthy, Cook offers a great balance of burst, toughness, and explosion that would round out one of the league's most dangerous offenses. However, Miami would have to do some salary-cap magic of its own to accommodate his salary. 
If the Vikings want to do right by one of their longest-tenured and most respected players, why not give the Jacksonville Jaguars a call? Trading Cook to the reigning AFC South champions would allow him to play in front of many of the same fans who cheered for him at FSU. Plus, pairing the battle-tested veteran with exciting third-year pro Travis Etienne would give Doug Pederson arguably the most dynamic running back duo in the league. 
Imagine trying to stop an offense led by Trevor Lawrence, the newly reinstated Calvin Ridley, Christian Kirk, Zay Jones, Evan Engram, and the Etienne-Cook combo. 
And if the Jaguars aren't interested in parting ways with a draft pick, they might be able to acquire a four-time Pro Bowl running back for next to nothing. Because given the way the Vikings have backed themselves into a corner with Dalvin Cook's contract, he could very well hit the free-agent market sooner than later.