Skateboarding Legend Mark 'Gator' Rogowski Brutally Murdered His Ex-Girlfriend's Friend for Revenge
Mark 'Gator' Rogowski had it all growing up as a skateboarding prodigy in Southern California. Fame, a big house in the suburbs, fancy cars, and girls following him everywhere he stepped. But on one fateful day in 1991, Rogowski threw it all away.
Mark 'Gator' Rogowski was a skateboarding icon in the 1980s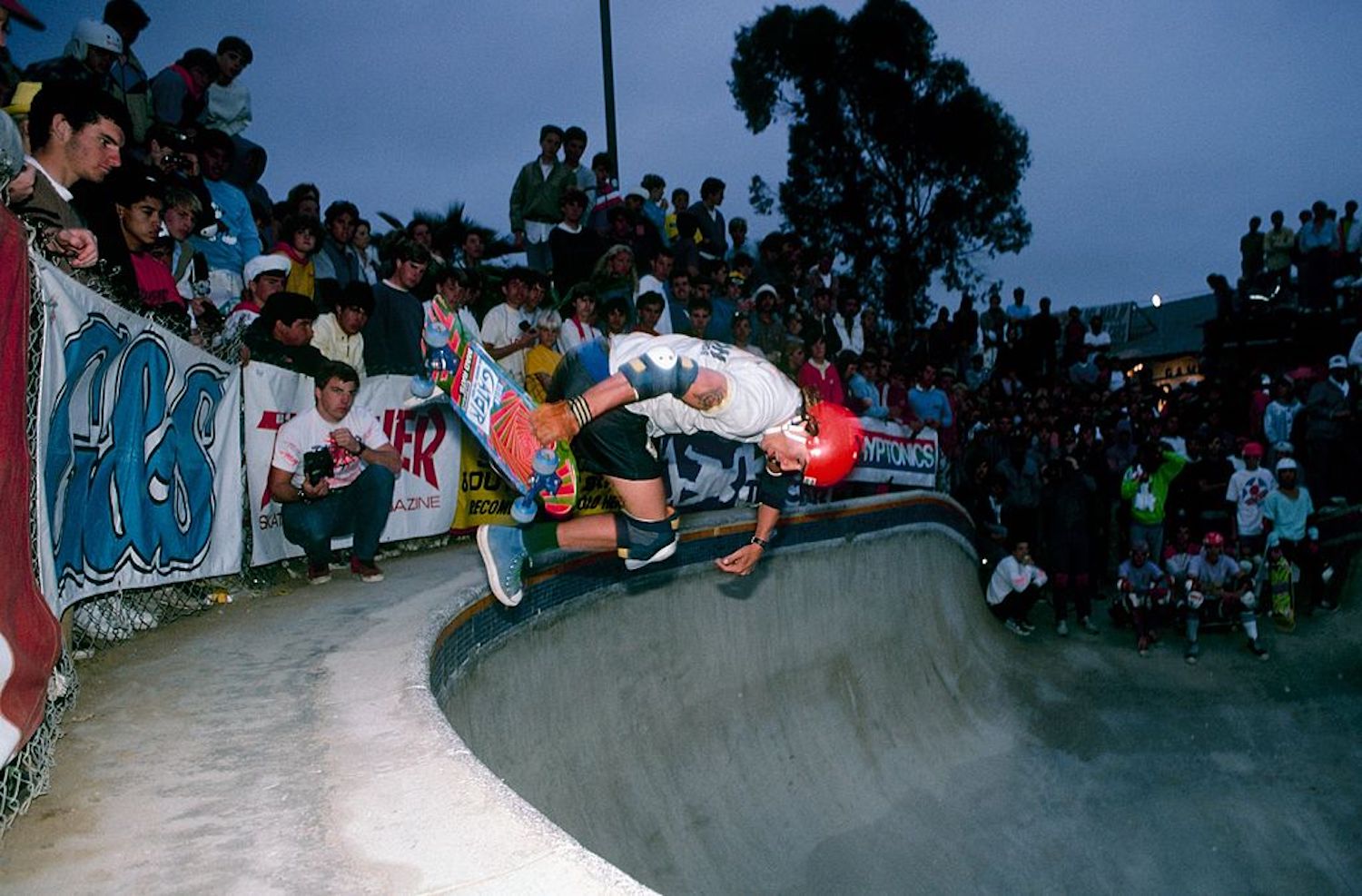 In the 1980s, Mark 'Gator' Rogowski was right behind Tony Hawk as the most popular up-and-coming skateboarder in America. Rogowski started skating when he was just seven years old growing up in Escondido, Calif., a suburb just outside of San Diego. By the age of 14, he had already turned pro.
In 1982, just two years after he became a professional, Gator won his first major tournament, the Canadian Amateur Skateboarding Championships in Vancouver. He won his first national championship two years later when he was just 18.
Rogowski quickly became a cult hero in the skating community as a teenager. His fame and recognition started to explode, as did his wallet. Gator was raking in thousands of dollars a month on merchandise and endorsements alone, and that didn't even include his tournament winnings.
In 1987, Rogowski met a 17-year-old girl named Brandi McClain and her friend Jessica Bergsten. Rogowski and McClain hit it off right away, and the two started dating shortly after. A few months later, McClain moved out of her house in Arizona to live with Gator in California.
A few years after Gator and McClain began dating, an accident changed their relationship, and Gator's life, forever.
Rogowski brutally murdered his ex-girlfriend's friend after a bad breakup
In 1989, Rogowski's life changed forever. During a skating party in West Germany, Gator drunkenly jumped out of a two-story window and landed face-first onto a wrought iron fence. Rogowski somehow survived the fall, but he was never the same person following the accident.
By the time he was finally released from the hospital, Gator had morphed into a passionate Christian, according to the LA Times. He ditched his partying lifestyle for a life devoted to Jesus Christ, but this swift change of direction complicated his relationship with his girlfriend, Brandi McClain. Rogowski repeatedly tried to marry McClain after telling her they couldn't have sex until they were wed, even though they had sex daily before his accident. Eventually, McClain dumped Gator and moved back in with her parents.
Rogowski turned violent in the months following the breakup. He left McClain angry voicemails and threatened her new boyfriend multiple times before she finally fled to New York.
On March 20, 1991, Gator received a call from McClain's friend, Jessica Bergsten. She was in town and wanted him to show her around the San Diego area, so he obliged. After a day on the town, the two returned to Gator's condo for some wine and a movie.
In an inexplicable fit of jealousy and rage, Rogowski bashed Bergsten over the head with a metal steering-wheel lock. He handcuffed her, tied her to his bed, and raped her. Gator zipped Bergsten into a surfboard bag and strangled her to death shortly after. Then, he drove her body deep into the desert and buried it in a shallow grave.
Rogowski later confessed to the murder and was sentenced to consecutive terms of six years for forcible rape and 25 years to life for first-degree murder.
Mark 'Gator' Rogowski was recently denied parole
Mark 'Gator' Rogowski has spent the last 29 years in prison. He had the chance of getting off on parole last summer, but he was shot down by California Governor Gavin Newsom.
"Mr. Rogowski appears to still have only a superficial understanding of what triggered him to inflict prolonged sexual violence on his victim and then kill her," Newsom wrote in his review, the LA Times reported. Newsom said Rogowski "poses an unreasonable danger to society if released from prison at this time."
A documentary about Rogowski's life called Stoked: The Rise and Fall of Gator was released in 2002.