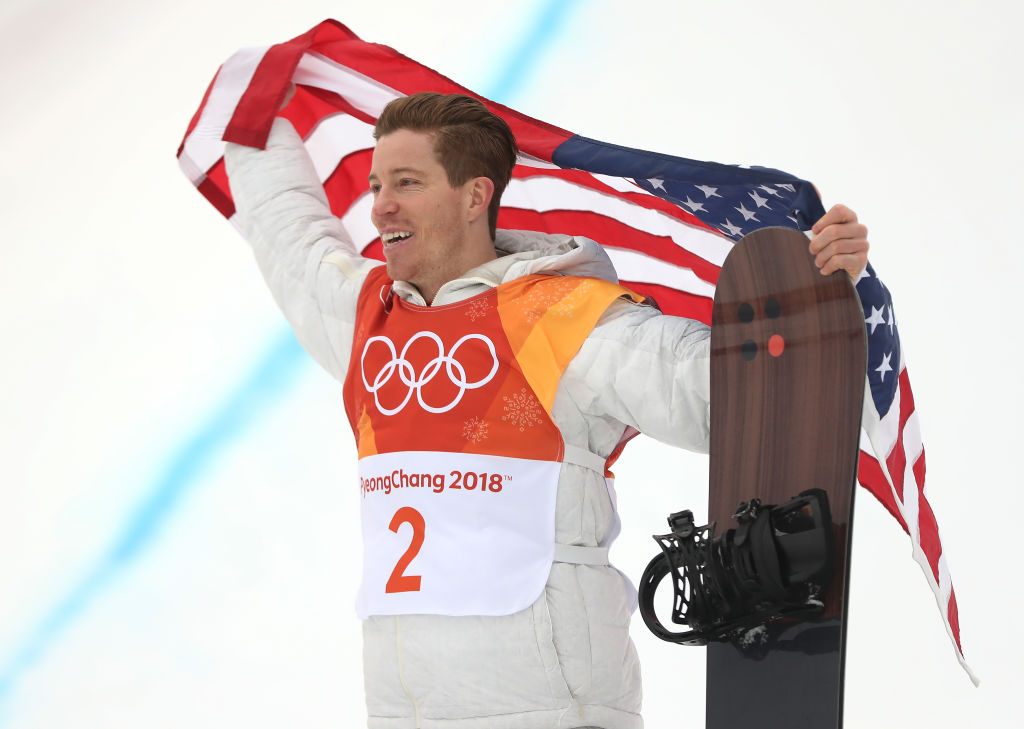 How Is Olympic and X-Games Champion Shaun White Training Today?
Shaun White won most of his Olympic and X-Games medals before turning 25, but is the 33-year-old still training to compete in future events?
American snowboarding and skateboarding legend Shaun White is well known for winning Olympic gold medals before he even turned 20 years old. White was at the height of his popularity in the early 2000s, but he actually still competes in the Olympics and X-Games to this day. White has moved away from skateboarding to focus more on snowboarding recently. He wasn't planning on competing in the 2020 Tokyo Olympics so that he could train more extensively for the 2022 Winter Olympics in Beijing. We haven't heard from White in a while, so what is he up to and is he still training to win more gold medals in his mid-30s?
Shaun White is one of the best dual-sport athletes of this century
Shaun White is best known for his accomplishments in snowboarding, but he's also a decorated skateboarder. "The Flying Tomato" has won three Olympic gold medals and 23 X-Games medals in his career in snowboarding and skating. Five of his X-Games medals are in skateboarding events. White is the only athlete ever to win gold in both the Summer and Winter X-Games.
White's three Olympic gold medals are all from snowboarding events, however. He was the first snowboarder in Winter Olympics history to win three gold medals. His first gold came when he was only 19 years old, and his last came in 2018 in the halfpipe event.
Along with becoming a snowboarding prodigy at a young age, White also turned pro in skateboarding at the age of 17. Tony Hawk discovered White at a local skatepark when he was just seven years old. He ended up becoming one of the best to compete in both sports.
Shaun White is still training to compete in future Olympic Games
White is now 33 years old. He will be 35 when the 2022 Winter Olympics begin in Beijing. Unfortunately for White, snowboarding is a young man's game. It will be challenging for White to add to his medal collection with promising teenagers in the field that are faster and more flexible than him.
White was at the peak of his boarding abilities when he was in his late teens and early 20s. Twenty of White's 23 X-Games medals were won before the boarder turned 25.
The redhead phenom is still eyeing more medals in what could be the last few years of his competing career, but the coronavirus pandemic has shut down his ability to train for the time being. White lives in California but trains in Colorado. He'll be stuck doing in-home workouts for now.
Will the sports shutdown affect White's training for 2022?
Olympians are a special breed of athletes. They only get to compete once every four years, or in White's case once every two years. The 2020 Summer Olympics were just postponed a full year, making it that much harder for the athletes to be fresh for competition in 2021.
Olympic athletes plan their entire lives around competing in a specific year and month. Thankfully for White, he already bowed out of the 2020 Summer Olympics to focus on snowboarding in 2022.
The sports shutdown will most likely stop White from training as much as he wants for a few months, but it shouldn't knock him off course to compete in Beijing two years from now. The time off could actually benefit the older White. He will be one of the most experienced boarders in the men's halfpipe field in 2022, and maybe now he'll be one of the freshest.