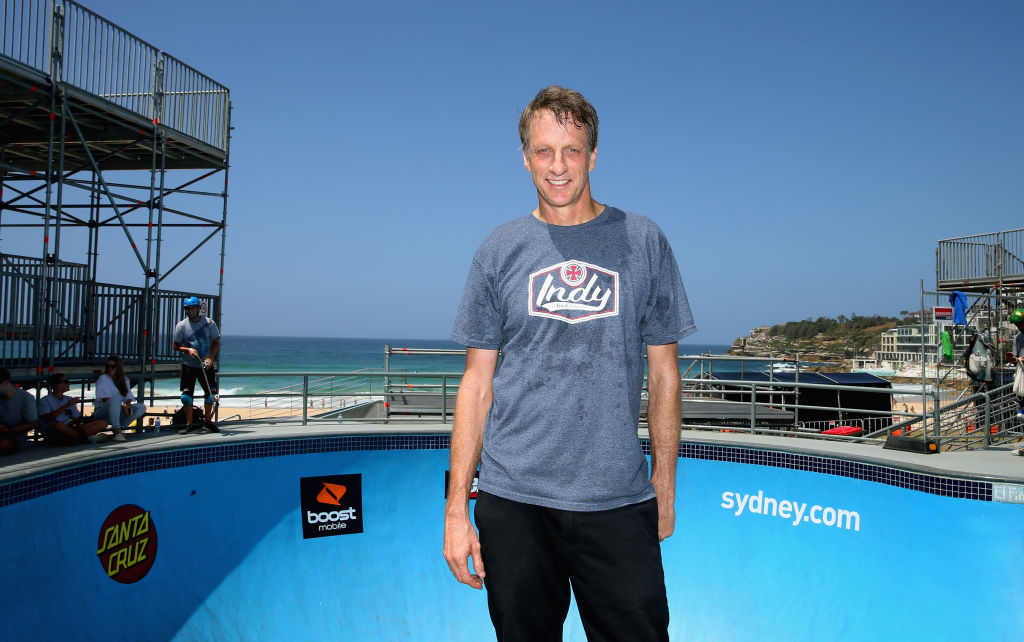 Tony Hawk Just Won the Internet With a Heartwarming Gesture for a Young Fan
Professional skateboarder Tony Hawk just won over social media after a heartwarming gesture for one of his young fans.
It was a shot in the dark, but a FedEx driver took it and Tony Hawk responded in a big way. The Georgia FedEx driver, who goes by the TikTok handle @fresh2deaf, was on his route the other day when a young boy named Cooper if he could mail Tony Hawk his skateboard. Cooper handed the driver a skateboard that just had "Tony Hawk" and "Cooper" written on it. The FedEx driver took it and he and Tony Hawk are about to make magic happen.
Tony Hawk's skateboarding background
Tony Hawk is a professional skateboarder and a stuntman. He began skateboarding at the age of 9 when his older brother handed him down a fiberglass skateboard. As his bio on TonyHawk.com states, he struggled at first, but by the age of 12, he was winning amateur competitions throughout California and then turned professional at age 14.
At age 16, Hawk was widely regarded as the top skateboarder in the world. By the time he was 25, Hawk won 73 of the 103 pro skateboarding contests in which he participated. Through the 1980s, he traveled the world all because of a skateboard, but in the early 90s, the skateboarding came to a crashing halt. While others turned away from the sport, Hawk began his own company, Birdhouse Projects.
Skateboarding made a quick rebound and Birdhouse became one of the biggest skateboarding companies in the world. In 1999, Hawk got into the gaming world, teaming with Activision and began Tony Hawk's Pro Skater video game franchise. Today, Hawk is the most recognized Action Sports figure in the world.
The FedEx driver's promise to Cooper
When a young boy named Cooper, estimated at 8 or 9 years old, recently came up to a Georgia FedEx driver and asked for a favor, nobody imagined what would happen next. In a TikTok video posted by FedEx driver @fresh2deaf on Tuesday, the driver tells his story. 
"So I'm going my delivery route today and I see this little kid chasing my truck trying to flag me down. I pull over and I'm like what's up? He's like can you mail something for me?" After the driver said he would, Cooper ran in his house and came back with a skateboard. "He said, do you know the pro skater Tony Hawk? I said I know who he is and he goes can you mail this to him?"
Cooper handed the FedEx driver an old skateboard that just said "Tony Hawk" and "Cooper" on it. There was no address, no shipping box, nothing. "I just thought it was adorable. His mom comes outside and kinda winks and said make sure you get it to Tony Hawk." The driver said he didn't know Tony Hawk's address so he said he wanted to put it out there. He posted the video on TikTok and tagged Tony Hawk.
Tony Hawk responds
Tony Hawk immediately responded to the FedEx driver's post, replying "Tell Cooper I got him!!! And I'll trade him for a new board." Hawk then went a step further. He posted his own video, thanking Cooper for sending him his skateboard.
"Hey Cooper, what's up, it's Tony Hawk and I want to say thank you so much for the skateboard," Hawk said in the video. "It's on its way to my house already and as a thank-you gift, I want to send you my skateboard – this one right here that I'm riding. Thanks, buddy and I hope to meet you sometime."
In the text of the video, Hawk tagged @fresh2deaf and thanked him for relaying the message. Tony Hawk was already a legend when it came to skateboarding, but after this gesture, he's likely to have created many more fans.