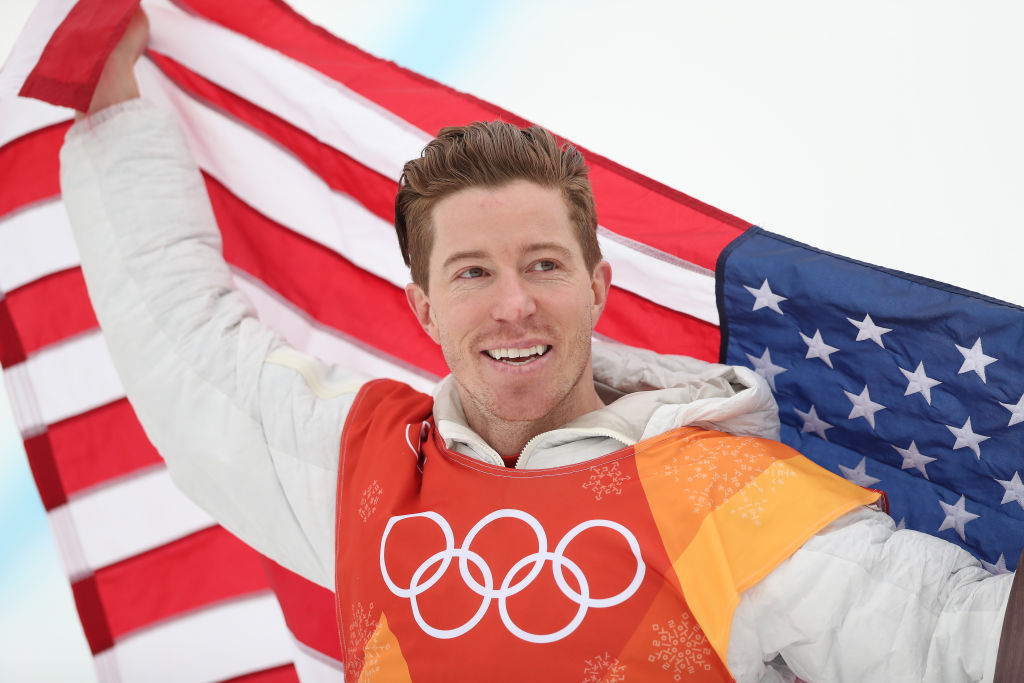 Will Shaun White Compete at the 2020 Olympics?
Shaun White already has three gold medals in WInter Olympics snowboarding competition and has made a decision on whether to take a run at skateboarding this summer in Tokyo.
Shaun White has built an X Games empire that's made him a millionaire thanks to his exploits in snowboarding and skateboarding. His resume is full of athletic accomplishments including three gold medals in the Winter Olympics.
With the 2020 Olympics quickly approaching, his many fans have been anticipating the decision on whether White will pursue his first Summer Games medals by entering the skateboarding competition in Tokyo.
Shaun White lays out his plan for the Olympics
X Games star Shaun White revealed over the weekend that he is going to pass up the chance to qualify for the Tokyo Olympics, where men's and women's skateboarding will be one of five new sports added to the menu of basketball, track and field, swimming, gymnastics, and the other traditional competitions.
Tokyo will hold events in street and park skateboarding. Street skateboarding events are set up with stairs, curbs, handrails, and slopes on a course. Park events are held in dome-shaped bowls with halfpipes, quarterpipes, and vertical inclines from which competitors can generate speed while moving between maneuvers.
White, 33, told The Associated Press that he will remain focused on snowboarding, which has been the source of his most significant victories. When he does compete in skateboarding, he does best in park contests, which are comparable to snowboarding halfpipe events.
White scoped out the list of contenders for berths to represent the United States and determined that preparing to take them on would consume time that would be better spent on snowboarding rather than attempting to become one of the rare athletes to compete in both the quadrennial summer and winter competitions conducted by the International Olympic Committee.
White has not yet committed to trying to qualify for the 2022 Winter Olympics in Beijing but said, "It doesn't feel too far-fetched for me."
Shaun White's Olympic resume is impressive
White has participated in four Winter Olympics. He won gold medals in the snowboarding halfpipe competition in 2006 in Torino, Italy, after almost bombing out of the competition after his first run; in 2010 at Vancouver, where he wrapped up the title without even having to take a second run in the finals; and in 2018 at Pyeongchang, South Korea, despite a mishap during training in New Zealand that left him with 62 stitches.
He placed fourth in the 2014 Olympics.
White's gold medal in 2018 was the 100th earned by the United States team in the history of the Winter Olympics.
White holds the record for the most X Games gold medals by a snowboarder, which has translated into 10 ESPY Awards. He has accumulated 13 gold, 3 silver, and 2 bronze medals at the Winter X Games since 2002.
Shaun White has built an X Games empire
Shaun White has leveraged his success in snowboarding and skateboarding into a business empire that has made him a millionaire. He has expanded from product endorsements and video games to real estate holdings. His net worth has been estimated at $60 million.
White released his first snowboarding video game in 2008 and signed a long-term deal with Burton Snowboards the following year. He's also worked endorsement deals with Target, Oakley, Red Bull, and Hewlett-Packard that reportedly generate $10 million a year in income.