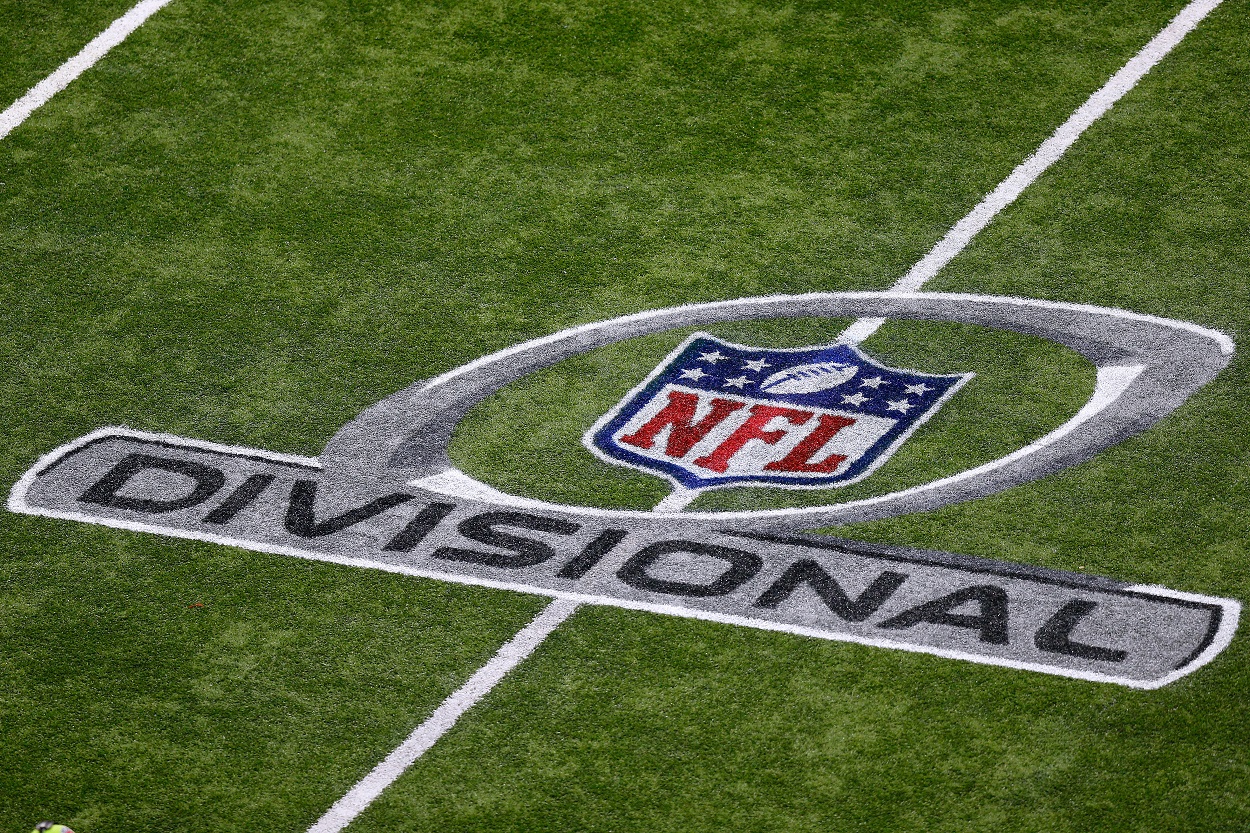 Sportscasting NFL Playoffs Divisional Round Staff Picks
The Sportscasting NFL staff picks winners for the Divisional Round.
There's really no getting around it. The opening round of this year's NFL Playoffs wasn't that great. Sure, we got a couple of exciting endings with Bengals-Raiders and 49ers-Cowboys, but we certainly saw some duds as well. Of the other four games during Super Wild Card Weekend, the closest margin of victory was the 16-point win by the Buccaneers over the Eagles. And Tom Brady & Co. were up 31-0 at one point, so let's not even pretend that was entertaining.
Hopefully, we'll see more competitive action from this weekend's slate during the Divisional Round.
(4)Cincinnati Bengals at (1)Tennessee Titans — Saturday, January 22, 4:30 p.m. Eastern — CBS, Paramount+
(6)San Francisco 49ers at (1)Green Bay Packers — Saturday January 22, 8:15 p.m. Eastern — FOX, FOX Deportes
(4)Los Angeles Rams at (2)Tampa Bay Buccaneers — Sunday, January 23, 3:00 p.m. Eastern — NBC, Peacock, Universo
(3)Buffalo Bills at (2)Kansas City Chiefs — Sunday, January 23, 6:30 p.m. Eastern — CBS, Paramount+
Here's who the Sportscasting NFL writers see taking their next step toward Super Bowl 56.
(4)Cincinnati Bengals at (1)Tennessee Titans
Brandon Austin: This will be an exciting matchup because neither team is afraid to stick to their identity. The Bengals are hot, but the Titans have the playoff experience. That goes a long way. Not to mention, Derrick Henry could be back. His presence opens up the passing game, which could spell trouble for Cincy's exploitable secondary. 
Tim Crean: The Bengals proved that they are way ahead of schedule by winning the organization's first playoff game in three decades in the Wild Card Round. However, Joe Burrow and company narrowly escaped with a W against Derek Carr and Rich Bisaccia. The clock will strike midnight for this season's Cinderella team when they face a returning Derrick Henry and Coach of the Year favorite Mike Vrabel. Titans win 28-17. 
Jake Elman: I went 6-0 on Super Wild Card Weekend, so naturally, I expect to go winless this time around. Saturday afternoon's showdown in Nashville shouldn't be about Derrick Henry's return. This comes down to Ryan Tannehill and what he can do after an inconsistent 2021 season, and I don't have enough faith in the veteran quarterback to make the needed plays, even if Cincinnati lacks Pro Bowl pass-rusher Trey Hendrickson. Against my better judgment, I'm picking the Bengals 28-20. 
David Esser: My running theme with all of my playoff picks thus far is that the better quarterback always wins. Joe Burrow is better than Ryan Tannehill. Therefore, I am placing my faith in his hands. Bengals walk away with the major upset on the road.
Jeff Goldberg: I picked against the Bengals last week, and I'm not about to do that again. Joe Burrow is playing like that Joe guy from the 1980s that always beat the Bengals. Derrick Henry back in the lineup certainly makes things tougher, but the Bengals are playing at a very high level right now, and I think it lasts at least one more week.
Andrew Kulha: I'm fully on the Joe Burrow and Ja'Marr Chase hype train, but the Bengals can hurt the Titans in a few different ways. Expecting a big day from Joe Mixon, who was somewhat quiet in the Wild Card.
Luke Norris:  Has there ever been a more disrespected No. 1 seed than the Tennessee Titans? Okay, I'm sure there has been, but the disrespect has undoubtedly been there for Mike Vrabel and his team. And I'm just going to go ahead and add to it as I haven't been able to buy them as the top seed in the AFC all season long. And I'm not buying them to win this game either. I'm on the Bengals bandwagon at this point, and it's a fun ride.
Matt Wadleigh: Can Joe Burrow live up to the hype? No, not yet at least. The Titans' defense is good, and with Derrick Henry back, he runs all over them and slows down the Bengals' offense. Titans win, 27-17.
(6)San Francisco 49ers at (1)Green Bay Packers
Brandon Austin: Conventional logic says the Packers should roll in this one. I'm not so sure about that, though. Good defense and dominant run games travel well in the playoffs. The 49ers have excelled at both down the stretch. This is more of a nod to San Fran than a knock on Green Bay. If the Niners have their pieces on defense, I like the upset.
Tim Crean: Analysts will talk about Kyle Shanahan's scheme, positional versatility, and the 49ers giving the Packers defense matchup nightmares. That's all well and good, but the only matchup you need to consider is that, on one side, there's banged-up Jimmy Garoppolo. And on the other, there's a rested and ready Aaron Rodgers. Green Bay wins 24-21 on the Frozen Tundra. 
Jake Elman: The 49ers won't have Colin Kaepernick to run through the Packers' defense the way he did in the 2012 and 2013 NFL Playoffs. As high as I am on the 49ers' loaded defense, I don't see Aaron Rodgers losing at home — at least not yet. I'll take Green Bay, 31-13.
David Esser: The 49ers historically give the 49ers a lot of problems, and Rodgers has not fared well in the postseason the past few years. However, this Packers team is still so talented, and Rodgers is miles better than Jimmy G. I think it'll be a close one, but I have faith Rodgers will string together some big drives down the stretch.
Jeff Goldberg: History certainly favors the 49ers as an upset special this week, but history isn't going to make Jimmy G's shoulder any healthier. Or Nick Bosa, for that matter. Beating Aaron Rodgers and Davante Adams in Green Bay at this time of year, you need everything firing at once, and the 49ers don't have that right now. But I expect some Deebo Magic to keep it close.
Andrew Kulha: The Packers are getting healthy at the right time. David Bakhtiari, Jaire Alexander, and Za'Darius Smith should all suit up for the Pack. That's like picking up three starters in free agency.
Luke Norris:  Logic tells me to take Aaron Rodgers and the top-seeded Packers in a walk for this one, but I'm not going to do it. Yes, Green Bay knows how to play in the cold. And it's certainly going to be cold on Saturday night at Lambeau. But I really like the 49ers' offense in that frigid setting. Jimmy G with those short passes and Deebo Samuel carving up the Packers' defense is what I see happening. Niners with the upset.
Matt Wadleigh: Aaron Rodgers and Davante Adams are tough to stop. But, the 49ers slowed down the Cowboys' defense in Dallas. If Kyle Shanahan can muster up another strong rushing attack and continue to utilize Deebo Samuel, they might be able to hang around. A lot of this depends on the status of Fred Warner and Nick Bosa — still, give me the 49ers in a tight one, 31-30. 
(4)Los Angeles Rams at (2)Tampa Bay Buccaneers
Brandon Austin: This one's tougher than I thought. The Rams played lights out against the Cardinals on both sides of the ball. Cam Akers' return changes everything for LA, in my opinion. I'll admit, I picked Tampa Bay to go to the Super Bowl, but I'm starting to think the Bucs will feel the absence of Godwin and AB in this matchup. The Rams defense gets enough stops to win on the road.
Tim Crean: Last week, I wrote that the Tampa Bay Buccaneers have too many injuries to repeat as champions, but the Philadelphia Eagles wouldn't be the team to expose that issue. The LA Rams will be that team. Cam Akers' return transforms Sean McVay's offense and helps Matthew Stafford immeasurably. The Rams are peaking at the right time, which is why they'll be the ones to take out the reigning kings, 31-21 
Jake Elman: The Rams looked terrific on Monday night against a free-falling Cardinals team, and Stafford did throw four touchdowns in a September victory over Brady and the Buccaneers. But at this point, I know better than to pick against Brady at home, even if he won't have the January chill that he did at Gillette Stadium. I'll take Tampa Bay, 30-20.
David Esser: The Rams looked really good on Monday, better than anyone expected, and the Bucs are dealing with all sorts of injuries on offense. However, this is still Tom Brady we're talking about. I find it hard to believe he's going to let Matthew Stafford outplay him in Tampa Bay. Give me the Bucs in a close one.
Jeff Goldberg: I keep hearing that Matthew Stafford can't win big games. He's won some pretty big games this year. Cam Akers looked pretty good on Monday night, and I'm not convinced this Buccaneers' defense is going to be able to stop the Rams from scoring at will. I do think the Rams' defense has what it takes to stop Tom Brady. If the Rams can score more than three points, they can topple the GOAT.
Andrew Kulha: I've said it before, and I'll say it again, I have a hard time betting against Tom Brady. Ultimately, I think this will be close, but Brady wins the quarterback duel against Matthew Stafford. The amount that I begrudgingly believe in Tom Terrific is equal to the amount of distrust I have for Stafford.
Luke Norris:  Yes, the Rams looked fantastic in their win over the Cardinals. And, yes, they did beat the Bucs back in Week 3. But I can't bring myself to say that a team led by Matthew Stafford will beat a team led by Tom Brady in the NFL Playoffs. So call this my tribute to Meat Loaf when I say I won't do that.
Matt Wadleigh: The Rams looked dominant on Monday against the Cardinals. But the Cardinals have looked bad for weeks. Can Matthew Stafford deliver against the former Super Bowl Champs? Maybe, but it's hard to go against Tom Brady and this talented Bucs team. Tampa Bay wins, 37-24, to set up a Brady-Jimmy Garoppolo NFC title game.
(3)Buffalo Bills at (2)Kansas City Chiefs
Brandon Austin: I can't wait for this one. This is a completely different Chiefs team than the one Buffalo trounced in Week 5. However, Buffalo looks stronger as well. The Bills have a sour taste in their mouths after the AFC Championship game last year. Their confidence is through the roof after winning in Arrowhead earlier in the season. I like Josh Allen and company to do it again.
Tim Crean: This game doesn't start at 6:30 p.m. Eastern on Jan. 23, 2022. It started on Jan. 25, 2021, the day after the Chiefs beat the Bills in the AFC Championship Game last season. The entire Bills organization spent the offseason scheming to beat the Chiefs in this year's playoffs, and now that time is here. After exercising one demon by destroying the New England Patriots, Josh Allen and his teammates are the hottest squad in the NFL and will complete their year-long journey to get revenge in Arrowhead. Buffalo wins 35-20.  
Jake Elman: I'm with Tim. The Bills proved in October that they can win in Arrowhead Stadium, and I expect the same result on Sunday evening. Josh Allen has matured into one of the NFL's top quarterbacks, and Devin Singletary is running through defenses the way he did under Lane Kiffin's watch at Florida Atlantic. I, as a Florida Atlantic product, am compelled to pick Motor (and another ex-Owl, defensive tackle Brandin Bryant) in a road upset. Give me Buffalo, 31-24.
David Esser: Probably the exciting game from this weekend's slate, the winner here is almost definitely going to the Super Bowl. All the oddsmakers are favoring the Bills right now, which makes sense considering their league-best defense and elite offense. However, this is still Patrick Mahomes, Tyreek Hill, Travis Kelce, and Andy Reid that we're talking about. They've been here before and came out on top. I think they can do it again.
Jeff Goldberg: No one likes the Chiefs. It's like they're the Eagles or something. Patrick Mahomes, at home, I'll take it all day. And I need to actually see Josh Allen and the Bills not play like they just won their Super Bowl because they aren't going 7-for-7 on touchdown drives here. I will actually be in Las Vegas this weekend, and I will be going HEAVY on the Chiefs. They're not the Eagles or something.
Andrew Kulha: The Chiefs aren't the defending champions, per se, but they are the belt holder in the AFC. I'm not sure this is Josh Allen's year to surpass Patrick Mahomes yet, but it feels like it's coming. Give me the Bills in this one thanks to a late turnover from Mahomes.
Luke Norris: If that same Buffalo team that trounced Bill Belichick and the Patriots last weekend shows up, I genuinely don't think even Patrick Mahomes and the two-time defending AFC champion Chiefs can stop them. And I've been picking Buffalo to go to the Super Bowl since we made our predictions when we handed out or Midseason Awards after Week 9. So give Josh Allen and the Bills here.
Matt Wadleigh: I might be on the other side of the fence for his one. Yes, the Bills are good, and Josh Allen is outstanding. But, it is so hard to pick against Patrick Mahomes, Tyreek Hill, and Travis Kelce. Arrowhead will be buzzing, but Andy Reid and Eric Bieniemy will draw up a brilliant offensive game plan in an absolute shootout. Chiefs win, 41-33.
Schedule courtesy of NFL.com