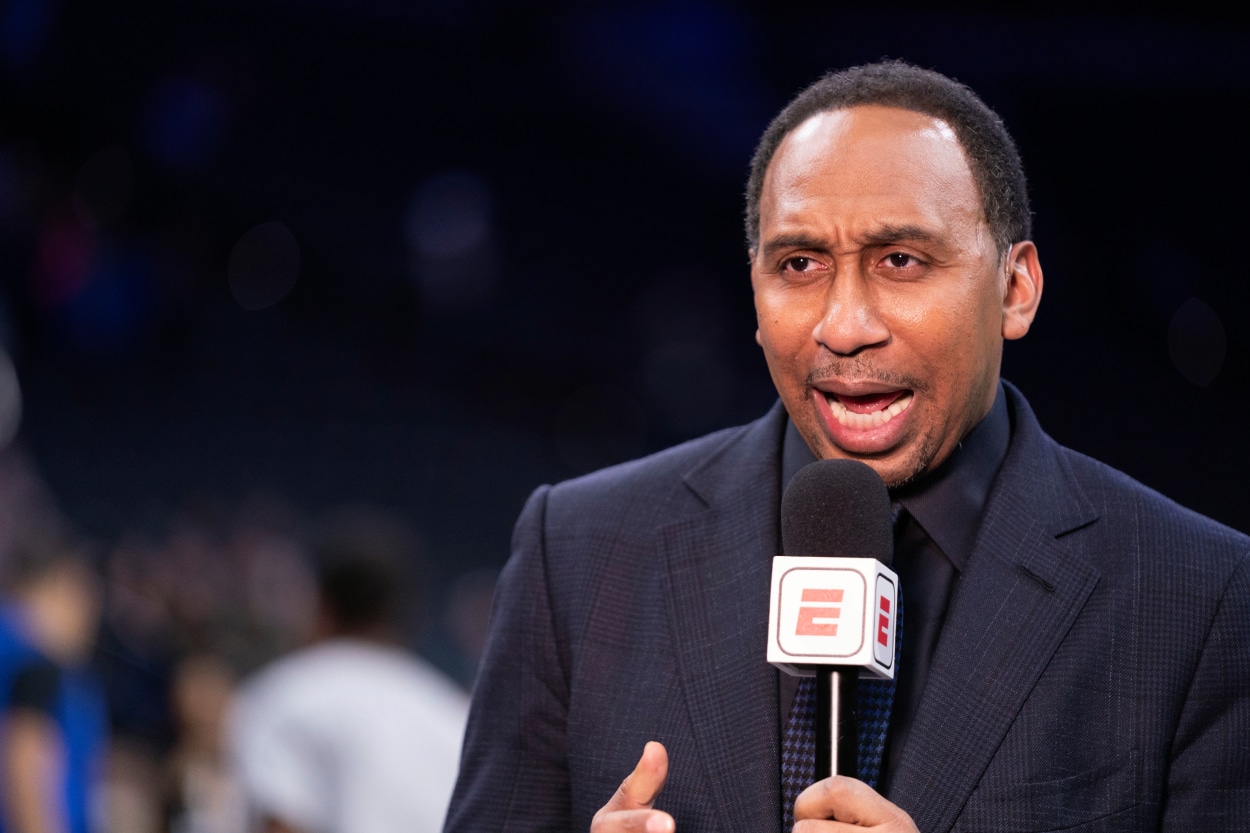 Stephen A. Smith Admits He Nearly Had His Own Show on CNN, but Says: 'It Might've Got Me Killed'
Stephen A. Smith is a sports media superstar on ESPN, but he almost became a political pundit. He recently opened up about the time he nearly joined CNN.
Stephen A. Smith is synonymous with sports media. After working as a beat writer earlier in his career, Smith has become one of the top personalities in the commentating business. He currently stars on First Take and various other ESPN shows.
However, what if he had switched his career path and covered a different topic … like politics? It appears that almost happened, as Smith recently revealed that CNN interviewed him for his own show several years ago.
Stephen A. Smith almost had a show on CNN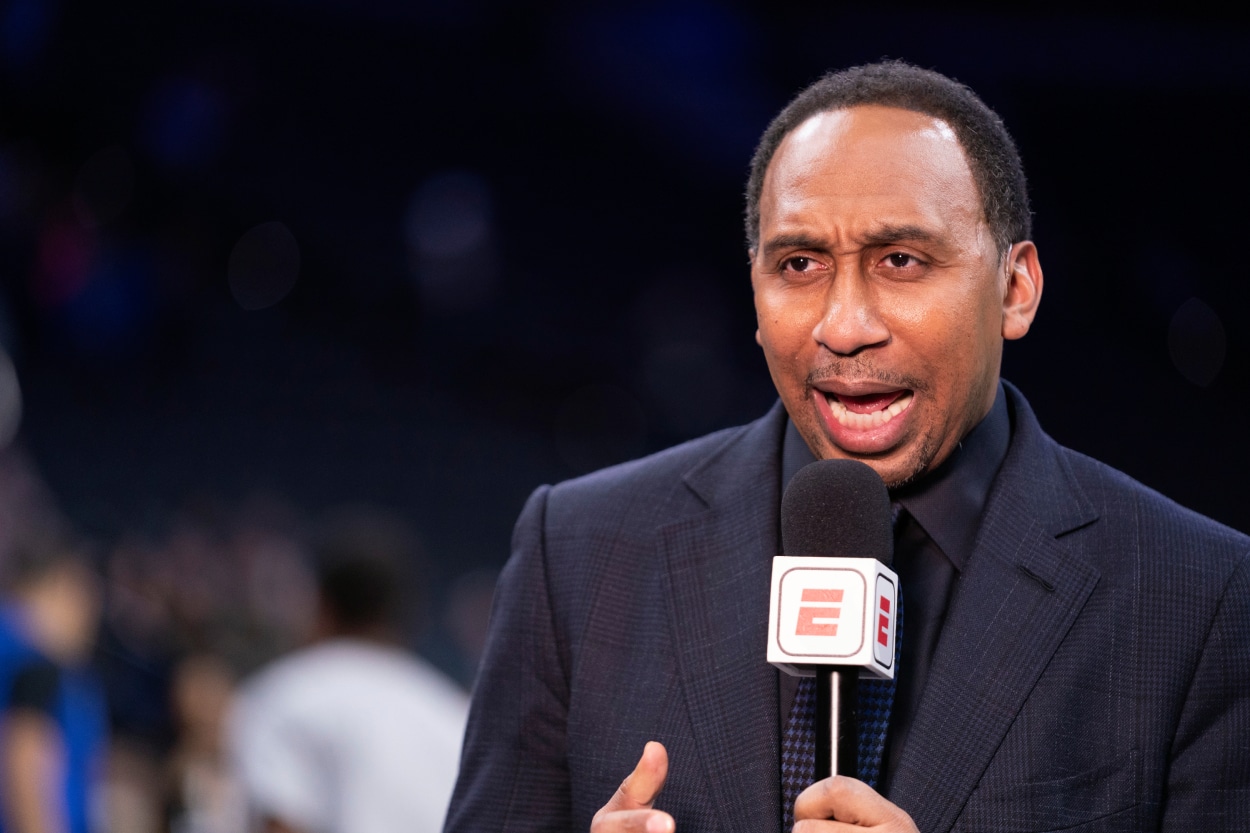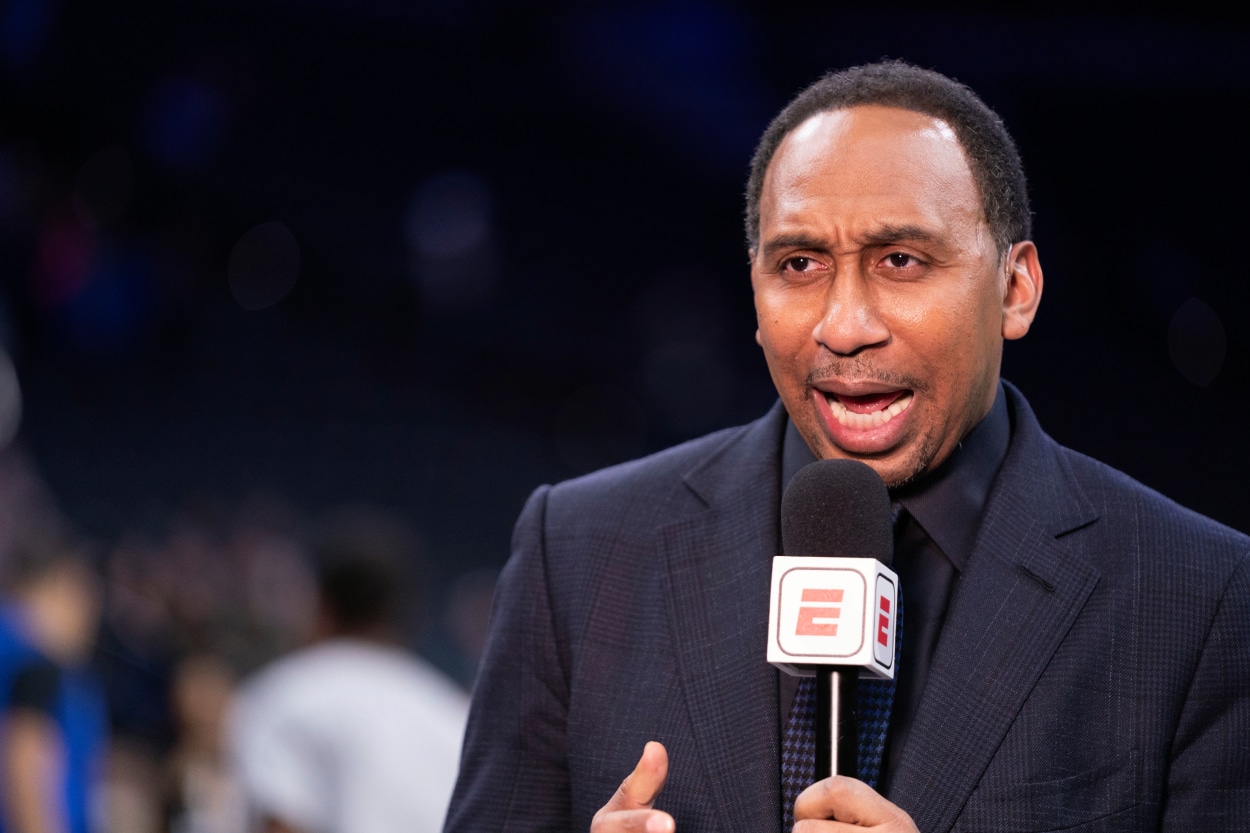 Believe it or not, Stephen A. Smith hasn't always been at ESPN. After working there in the 2000s, the commentator parted ways with the network in 2009 due to a contract dispute. He returned in 2011, but Smith appeared on various political platforms during his time away.
"I appeared on Fox News, MSNBC, and CNN 150 times," he said on the June 10 episode of The Old Man and the Three. "… In 2015, one of those networks, CNN, actually interviewed me for my own show on CNN."
That would have been something. The sports media landscape as we know it would look totally different, and the political pundit game would have changed drastically.
However, Smith questions whether that jump would have been good for him.
Stephen A. Smith: 'It might've got me killed'
Due to the gravity of politics, Stephen A. Smith — who discusses less-serious sports topics instead — wonders how safe he would have been if he had started a show on CNN or another political network.
"I can honestly tell you I believe that if I were in politics, it might've got me killed because of the world we're living in," he said. "If it didn't get me killed, it would have me as a pariah by half of the country, like the likes of a Sean Hannity or whatever. Because when I'm doing stuff, and I'm in, I don't view myself as a second-place kind of guy. I'm coming to be the top dog. That's just by nature. I'm not gonna fake the funk or whatever; I just know that when I do things, I know how to resonate with an audience. And if I were doing politics, we're talking about real-life issues."
Smith admitted his political views would have had people from both sides of the aisle frustrated with him, saying he thinks "sometimes the liberals are right, sometimes the conservatives are right."
"But the one thing I could assure you of is I would piss off millions," Smith added. "Literally, subject by subject because I'm taking a side, and I'm not scared to do that. I'm scared to take an ideological position because I don't believe in that. … Considering that it affects the lives of people, I would tell you I'm glad I didn't, but I came very, very, very close to being a pundit."
Whether you love or hate his opinions and the way in which he delivers them, Stephen A. Smith has been a dominant force in sports media. His decision to stay out of politics was probably for the best.