Stephen A. Smith Makes Absurd Claim About Russell Westbrook, James Harden
Stephen Curry has a chance to add to his already Hall of Fame legacy with a win over the Boston Celtics in this year's NBA Finals. A victory in the series would give Curry his fourth championship, and he has a chance to win his first-ever Finals MVP.
But has he only had his success due to the talent the Golden State Warriors have placed around him? Well, it has, of course, helped. Kevin Durant played a major role in Curry winning two of his titles, and Klay Thompson and Draymond Green will likely be in the Hall of Fame when it's all said and done.
However, ESPN's Stephen A. Smith isn't giving Curry the credit he deserves, and he recently did so by making an absurd claim about Russell Westbrook and James Harden.
Smith believes Thompson should rank higher on the all-time player list than both Westbrook and Harden.
Stephen A. Smith made an absurd claim about Russell Westbrook and James Harden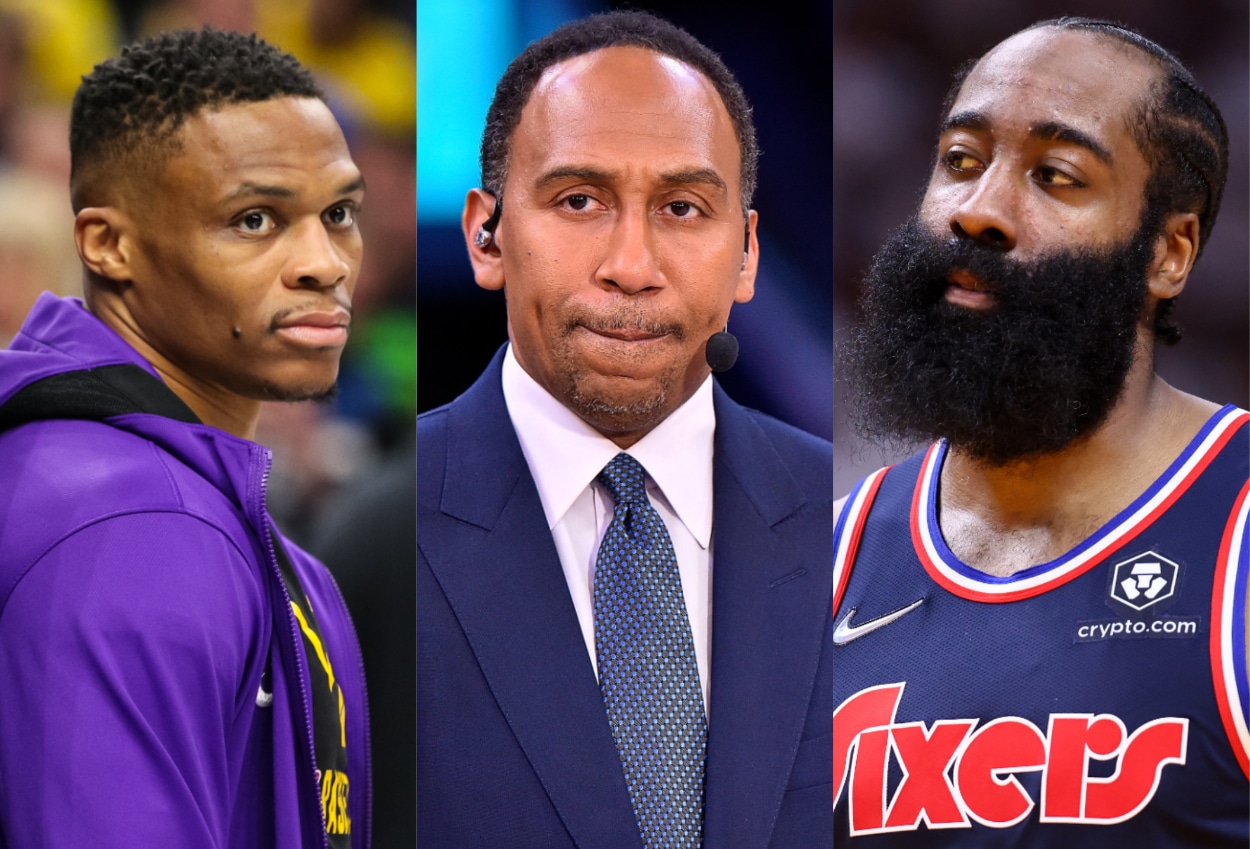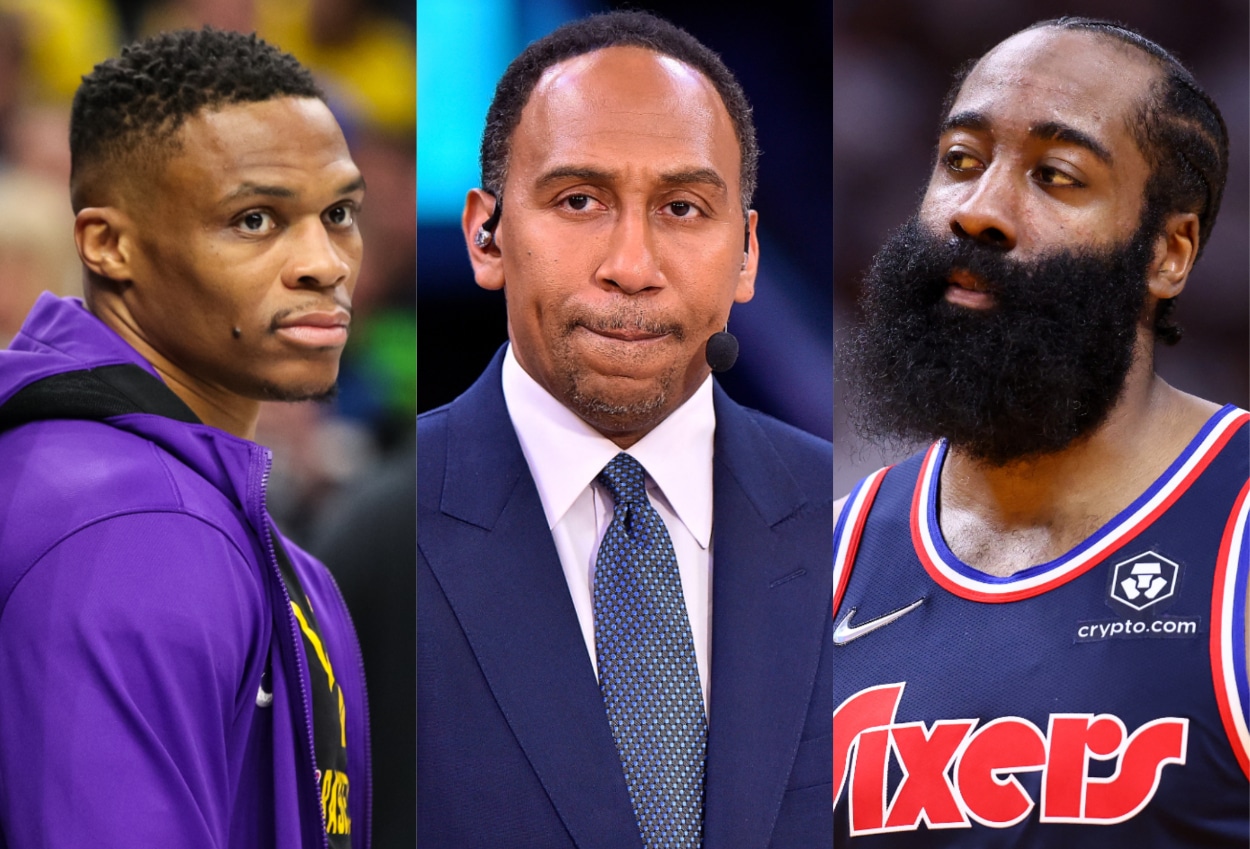 While appearing on ESPN's NBA Countdown, Smith debated whether a fourth championship would help Stephen Curry surpass Kevin Durant on the all-time player list.
He doesn't think so, and he made that clear. But that's not the main topic of this story. The debate naturally led to Smith and his colleagues discussing the players Curry and Durant have played with in their careers. And he thinks Steph has had more help than KD.
The commentator believes Klay Thompson – Curry's teammate since 2011 – is a better all-time player than James Harden and Russell Westbrook, who both played with Durant on the Oklahoma City Thunder.
"I think Klay Thompson deserved to be ahead of both James Harden and Russell Westbrook (on the NBA 75 list)," he said on the May 29 episode.
Wait, he really said that? Yes, but his statement was far from the truth.
Is Klay Thompson better than Russell Westbrook and James Harden?
Don't get me wrong, Klay Thompson is a future Hall of Famer and one of the greatest shooters to ever live. He has also been a better defender than Russell Westbrook and James Harden.
But Russ and The Beard are generational players.
Westbrook has led the NBA in scoring twice in his career and in assists three times. He also won the 2016-17 NBA MVP and is No. 1 in league history in triple-doubles with 194. Let's also not forget that the UCLA product has averaged a triple-double in a season – four times.
Harden, on the other hand, is one of the most lethal scorers to ever play. He has led the league in scoring three times, averaging as many as 36.1 points in 2018-19. He also led the league in assists per game in 2016-17, and he has won an MVP and Sixth Man of the Year award.
Thompson has been a terrific second star on the Warriors (third when Kevin Durant was there). He's a five-time All-Star, and his clutch shooting has played a massive role in Golden State's six Finals runs in eight years. But he is not as accomplished of a player individually as Westbrook and Harden have been in their careers.
Klay Thompson probably deserved to be in the top 75 all-time, but there is no way Stephen A. Smith actually believes he has been better than Russell Westbrook and James Harden. To even suggest such a thing is ridiculous.
Stats courtesy of Basketball Reference
RELATED: Stephen A. Smith Boldly Questions Luka Doncic's 'Commitment' Following Postseason Loss