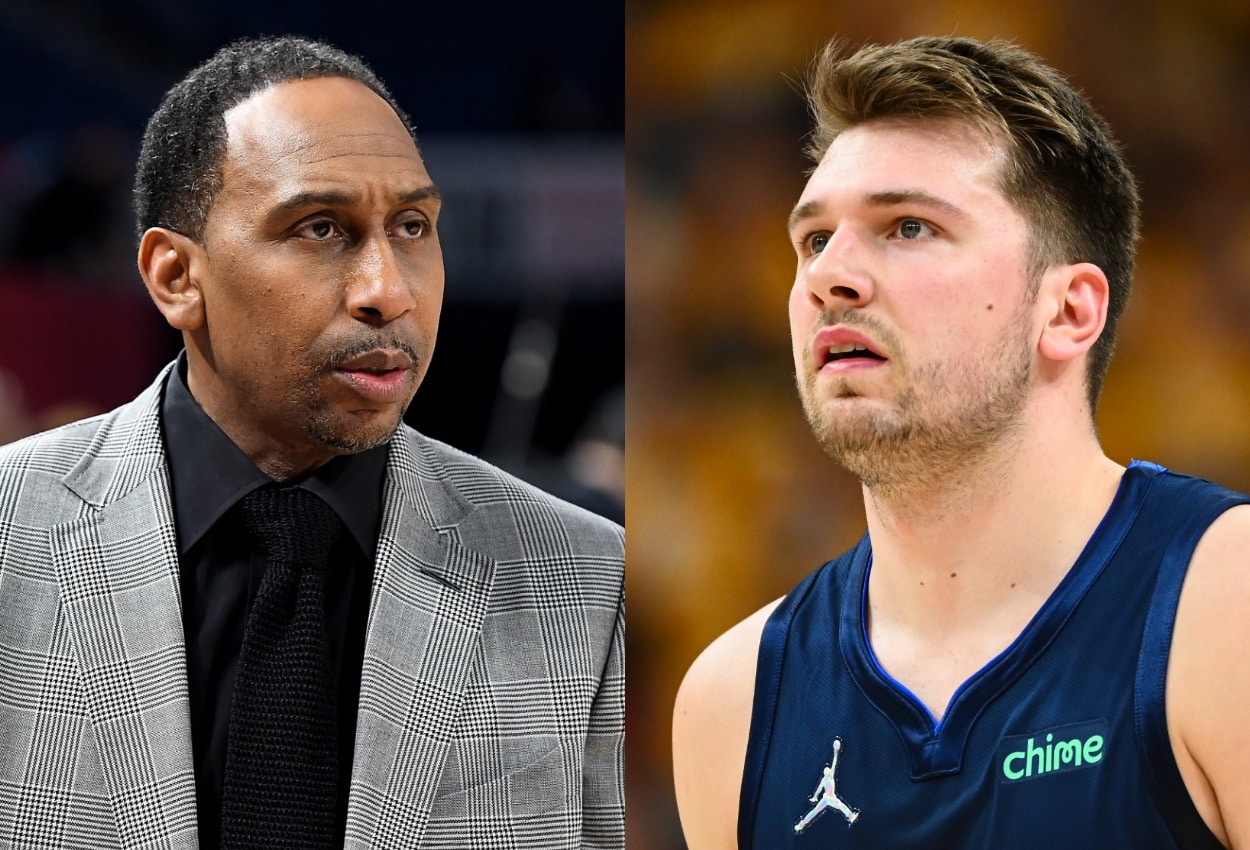 Stephen A. Smith Boldly Questions Luka Doncic's 'Commitment' Following Postseason Loss
Luka Doncic struggled in the final two games of the Western Conference Finals, and Stephen A. Smith has since questioned the Dallas Mavericks star's commitment.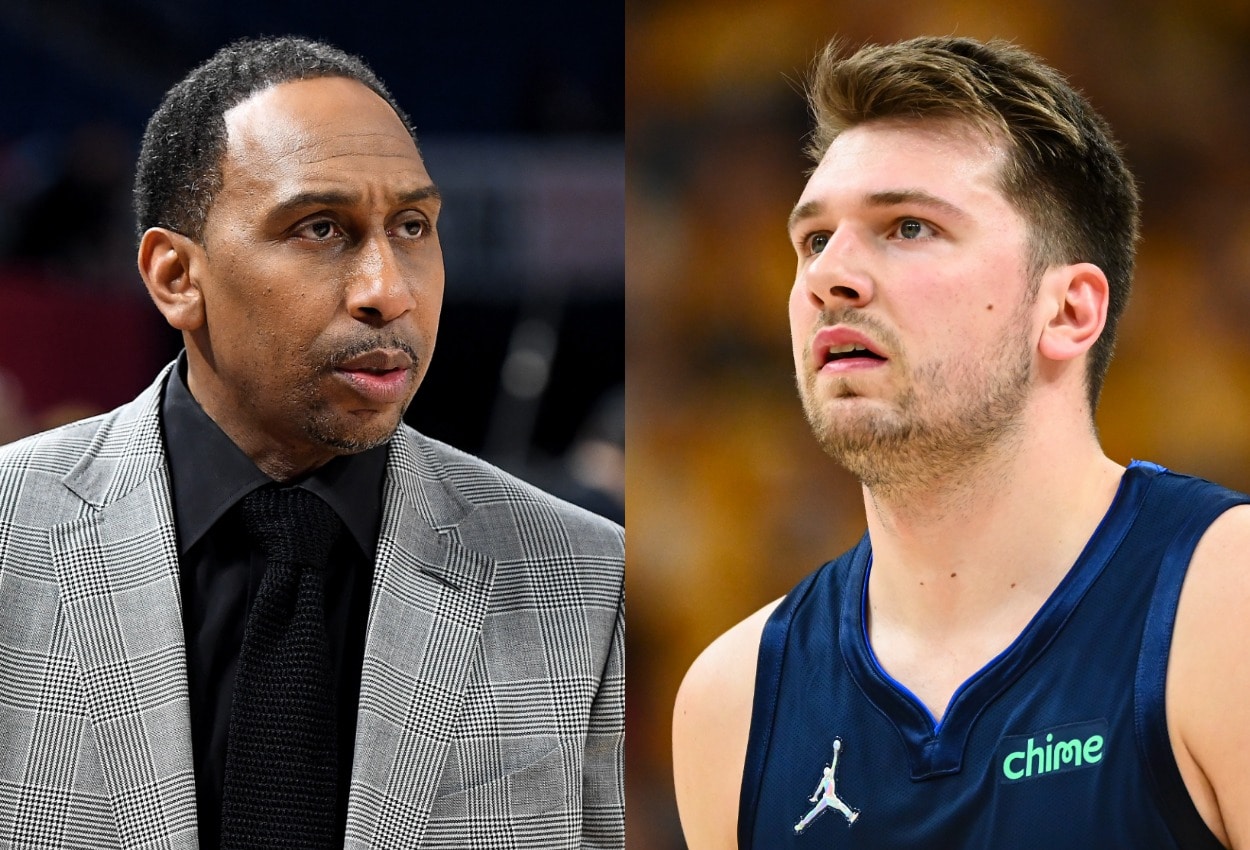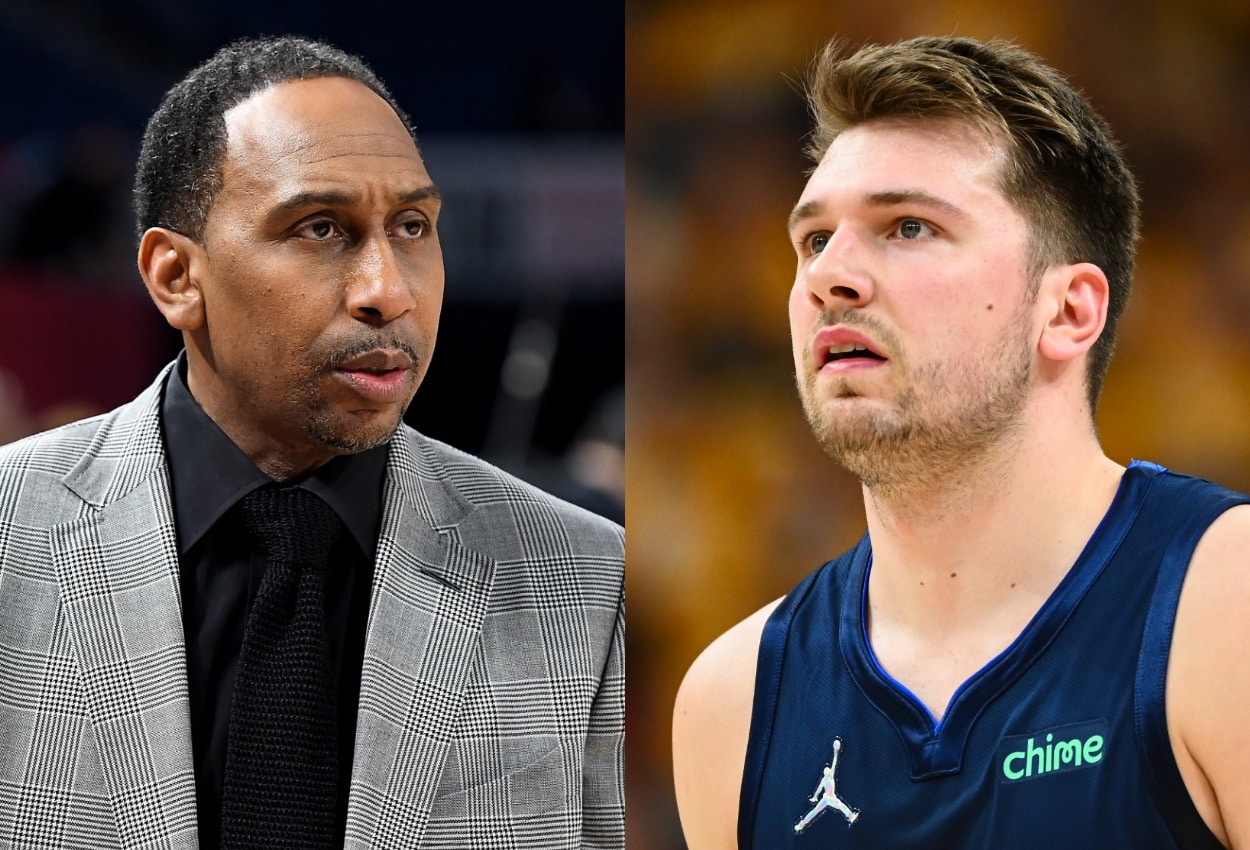 Luka Doncic is coming off one of the most remarkable playoff runs in recent NBA history. He led an underwhelming Dallas Mavericks roster to the Western Conference Finals and averaged out-of-this-world numbers in the process.
However, he still has critics questioning him following his postseason loss to the Golden State Warriors.
In addition to his head coach, Jason Kidd, (potentially) challenging him to train more this offseason, ESPN's Stephen A. Smith called out Doncic's commitment.
Stephen A. Smith questioned Luka Doncic's commitment
Luka Doncic essentially admitted he was out of shape at the beginning of this season. Still, he was one of the best players in the entire league, averaging 28.4 points, 9.1 rebounds, and 8.7 assists. He also balled out in the playoffs, recording 31.7 points, 9.8 rebounds, and 6.4 assists per game en route to a Conference Finals appearance.
But with Luka's shooting struggles (37.0%) in Games 4 and 5 against the Warriors leading to the Mavs' playoff elimination, Stephen A. Smith called out the 23-year-old.
"Where the real focus needs to be on in regards to Luka is his commitment, not his skill. … He's not in great shape," Smith said on the May 27 episode of First Take. "…The reason why you don't see any effort on defense is because, A: What's expected of him offensively, and B: Because he don't have the energy nor the passion."
Smith said Doncic has proven his talents offensively and that he can carry the Mavericks on that end of the court. However, he needs to improve in other areas.
"You need to be in better shape; you need to defend, you need for opposing defenses to not pick on you," Smith added.
Smith and his fellow ESPN commentator Jay Williams compared Doncic to LeBron James, considering their similar playstyles. And the biggest difference, according to Smith, is James' dedication to staying in shape.
"[LeBron] doesn't cheat you; he's always in shape. He's always ready," Smith said.
More than anything, the Dallas Mavericks need to get Luka Doncic more help
Using the word "commitment" was bold for Stephen A. Smith. Luka Doncic is clearly committed to being great. He has worked on his skills, and it has resulted in him becoming one of the greatest offensive players in the world. But Smith's primary point was still clear: Doncic needs to get in better shape.
However, Luka's conditioning shouldn't be the Mavericks' main concern this offseason; it's the pieces they have around him.
Other than Doncic, the Mavs didn't have a single player average at least 16.5 points this season. They have solid role players and a great third option in Jalen Brunson, but they need more.
Look at the Warriors, for example. They have four players who recorded more than 17.0 points per game and two who scored over 20.0 per night this season. In the Eastern Conference, the Boston Celtics have two stars who averaged over 23.5 points, and the Miami Heat have three who posted more than 19.0 per game.
Does Doncic need to improve his conditioning, and, in turn, play at a higher level defensively? Yes. The Mavs, though, still need to get him more help.
Stats courtesy of Basketball Reference