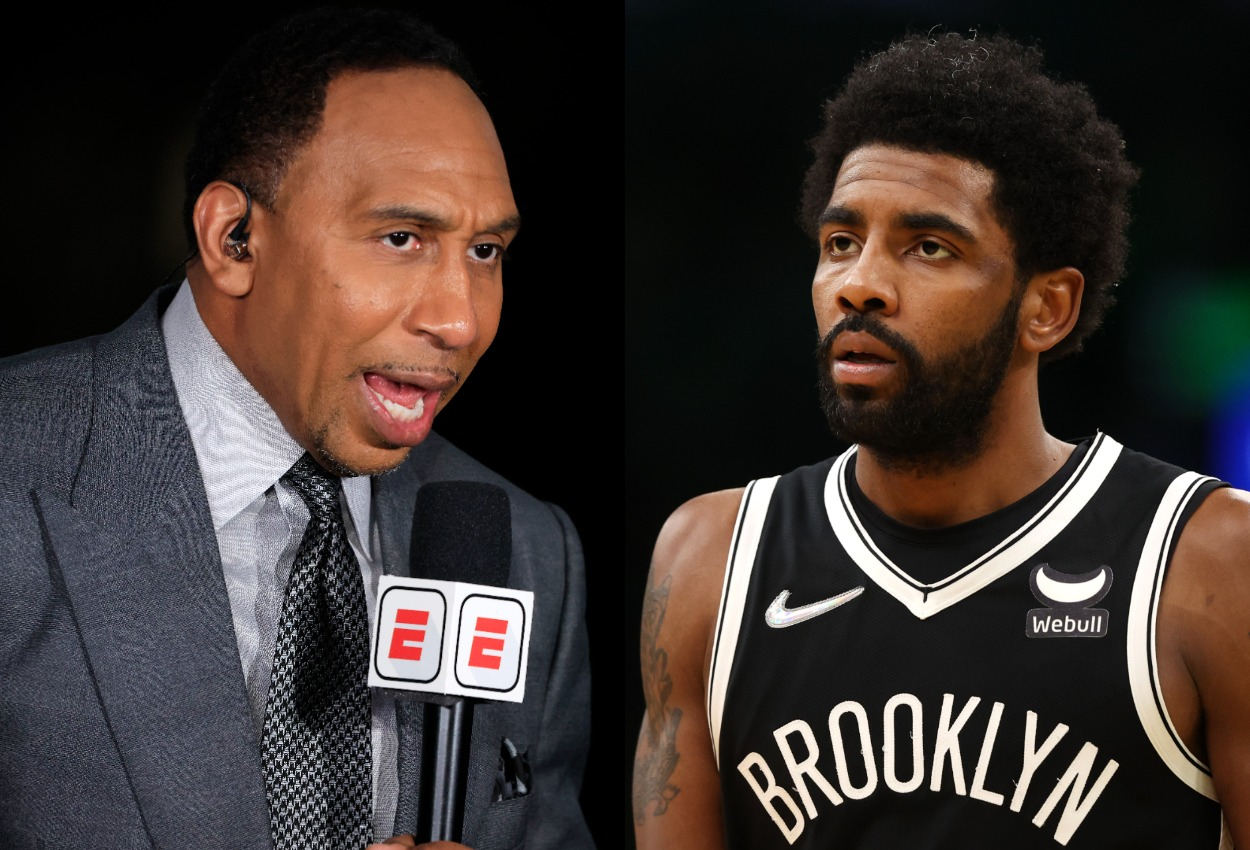 Stephen A. Smith Slams Kyrie Irving for 'Tone-Deaf' Comments
Kyrie Irving made some ridiculous comments after getting swept by the Boston Celtics. Stephen A. Smith couldn't believe them and had a stern message about the Brooklyn Nets star.
Every time Kyrie Irving opens his mouth, he seems to say something headline-worthy. His comments following the Brooklyn Nets' first-round playoff sweep to the Boston Celtics, though, may have been some of his most eyebrow-raising remarks yet.
Irving, who has a player option for next season, addressed his future after his team's Game 4 loss, and he ridiculously mentioned being some sort of co-manager for the Nets' franchise and its future. Given just how unreliable he has been throughout the past two years, ESPN commentator Stephen A. Smith had a lot to say in response to Irving's comments.
And as always, he didn't hold back.
Kyrie Irving wants to co-manage the Nets
Following the Nets' elimination game against the Celtics, in which Boston won 116-112 to complete the series sweep, Kyrie Irving received a question about his future.
Irving can opt out of his $36.9 million player option this offseason and become a free agent, or he can pick it up and play out his deal with the Nets in 2022-23. No matter what he decides to do, though, the point guard said he plans to stay in Brooklyn.
In fact, he even wants to co-manage the franchise.
"When I say I'm here with [Kevin Durant], I think that it really entails us managing this franchise together alongside Joe [Tsai] and Sean [Marks] and just our group of family members that we have in our organization," Irving said, per CBS Sports. "So it's not just about me and Kev, I don't want to make it just about that. We are cornerstones here, but we have Ben, we have a few other guys under contract. And I think we just gotta make some moves this offseason, really talk about it and really be intentional about what we're building and have some fun with it, make it enjoyable and hopefully we get to start from Day 1 just as a squad and as a family and we just really worry about us."
The thought of Irving having managerial power is mind-boggling. He only played in 29 regular-season games this year after refusing to get the COVID-19 vaccine. He also randomly missed time last season due to personal reasons.
Despite his greatness on the court, Irving has been a constant distraction for his team off it and has played (at the very least) a minor role in Brooklyn not living up to its full potential.
So, all things considering, Stephen A. Smith recently took issue with Irving's aspirations.
Stephen A. Smith slammed Kyrie Irving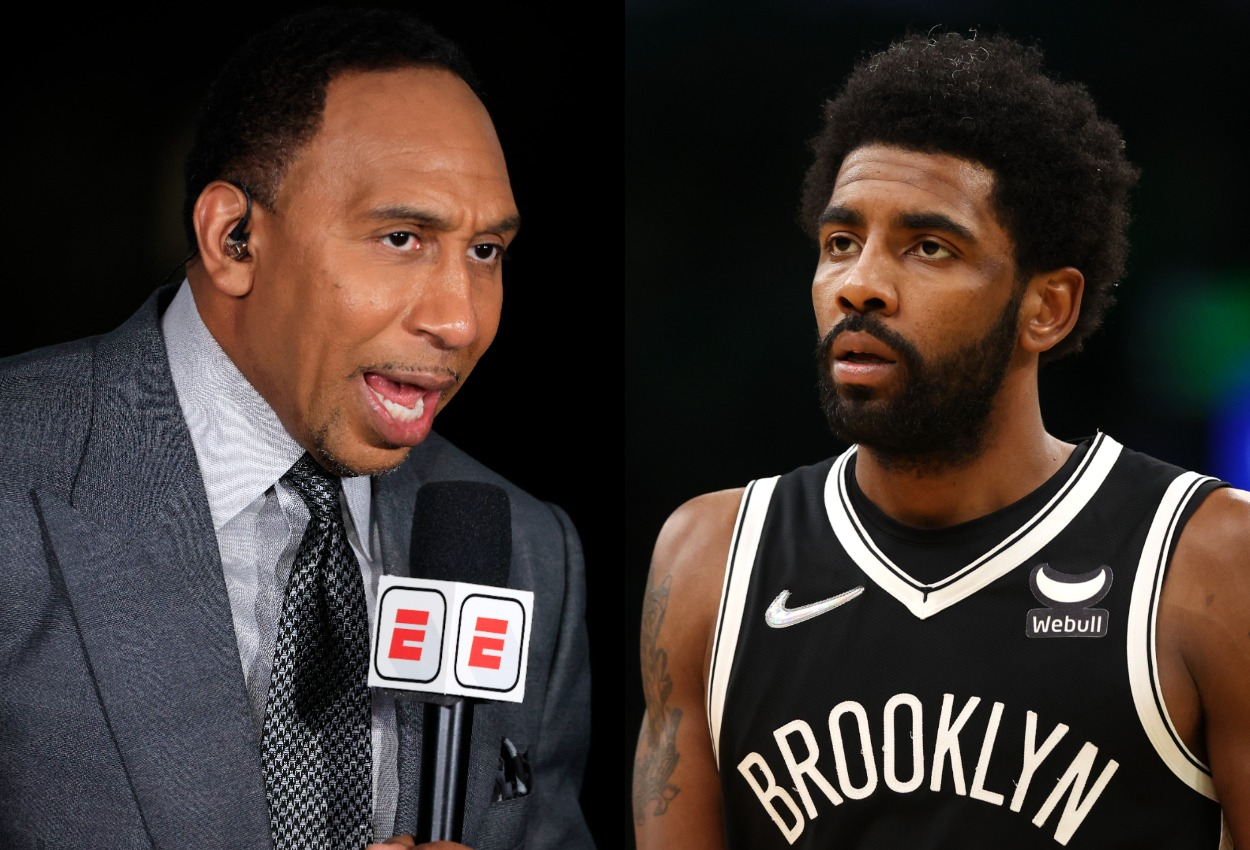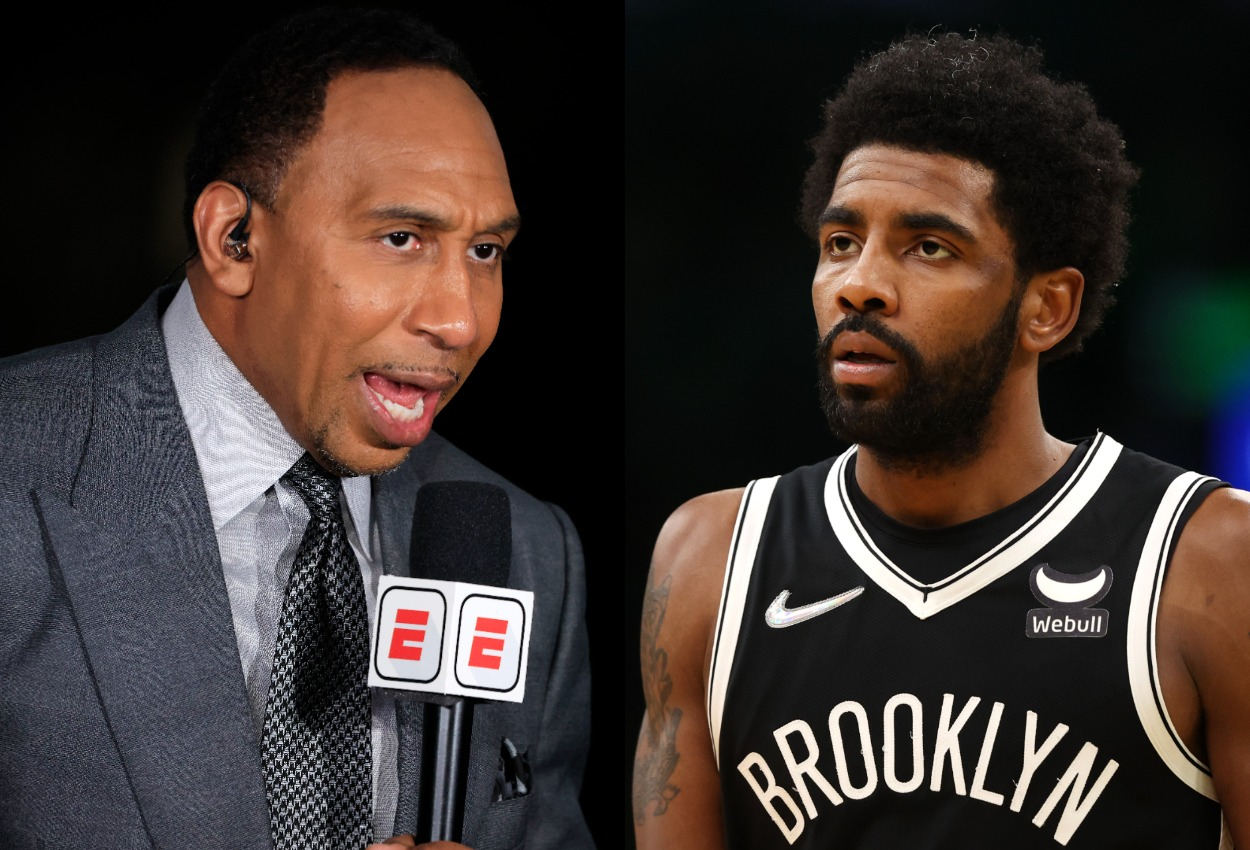 Kyrie Irving's comments rubbed many people the wrong way. And Stephen A. Smith, of course, had something to say about them.
"It's really hard to see and witness a grown man with his level of intelligence be so incredibly, incredibly tone-deaf," Smith said on the April 26 episode of Get Up. "What in God's name would make him think that he is somebody that deserves to be in a room with management? Kevin Durant and Kyrie Irving were scheduled to play 247 games together. Do you know how many games they've played together? Fifty-eight; 58 games, and that man thinks that he would actually be in the room with management. 'Let's plan the future for the Brooklyn Nets.' Really? Really? Are you kidding me? This is the kind of stuff that drives me crazy."
Smith added that Irving is a sensational talent and deserves $50 million a year if he actually shows up and plays for the Nets. However, the commentator essentially questioned Irving's commitment to the team. And he even wondered about the guard's competitiveness after seeing his apparent mood following Game 4.
"Did anything about him seem sad about last night's loss?" Smith said. "…They got swept. Did you see anything from Kyrie that said to you, 'This really hurts. I'm really upset'? … No, you didn't see that. A contract is a commitment; the commitment that somebody investing in you [is under] the presumption that you're going to be committed, and that you're going to give us all you've got. Kyrie hasn't done that."
Kyrie Irving is a great basketball player and is talented enough to have significant say within an organization. However, he should focus on proving his dedication to the Nets before trying to lead them.
Irving has been the opposite of a leader throughout his career thus far. He must make some drastic changes if he wants to have the power of one.