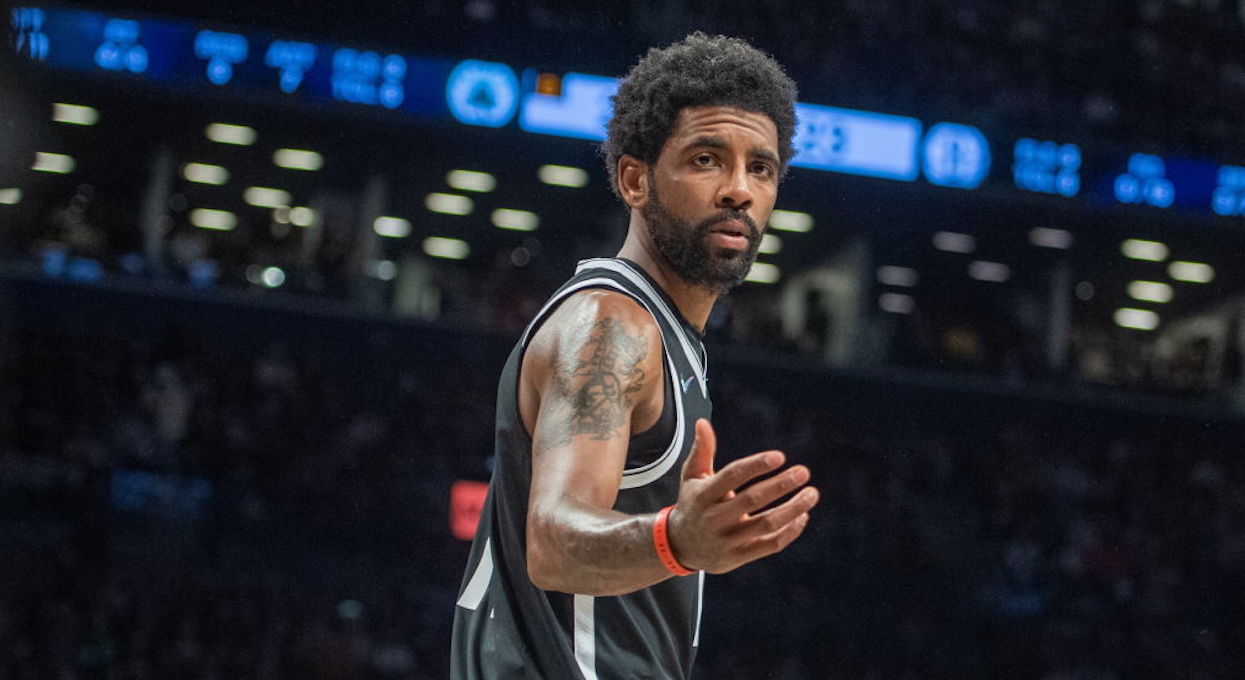 Kyrie Irving's Clueless Quotes After the Nets' Playoff Elimination Will Only Further Damage His Reputation
While the Brooklyn Nets had an up-and-down season, things finally ended on Monday night with a painful defeat and some questionable Kyrie Irving quotes.
After entering the season with dreams of an NBA championship, things didn't go according to plan for the Brooklyn Nets. After a roller-coaster campaign, things finally came to an end on Monday night. Fittingly, Ben Simmons wasn't in the building, and Kyrie Irving managed to put his foot in his mouth one more time.
Shortly after Brooklyn was eliminated, Irving took to the podium for his postgame media availability. While there were some relatively benign quotes, he also implied that he's one of the ones guiding the franchise's direction moving forward.
Needless to say, that comment probably won't go over well.
Kyrie Irving mentioned 'managing' the Brooklyn Nets after their playoff defeat
If you've watched enough postgame press conferences, you'll know they usually tend to be rather boring or quickly veer off the rails. While Kyrie Irving did trot out some cliches on Monday night, like saying he wanted to be part of a great team, he did raise eyebrows with one comment.
After reiterating his desire to stay in Brooklyn, the point guard was asked about continuing to play alongside Kevin Durant.
"When I say I'm here with Kev, I think that it really entails us, you know, managing this franchise together alongside Joe [Tasi] and Sean [Marks]," Irving explained. "Just our group of family members that we have in our locker room, in our organization. You know so, it's not just about me and Kev, I don't want to make it just about that. We're cornerstones here, but, you know, we have Ben [Simmons], we have a few other guys that are on contract, and I think we just gotta make some moves this offseason. Really talk about it and really be intentional about what we're building. And have some fun with it, make it enjoyable, and hopefully, we get to start from Day 1 just as a squad."
As you might expect, those comments teed up some mocking tweets from those in Boston. On the whole, though, Kyrie's quotes probably don't send the greatest message after a postseason defeat.
Those quotes won't exactly paint Kyrie Irving in the best light moving forward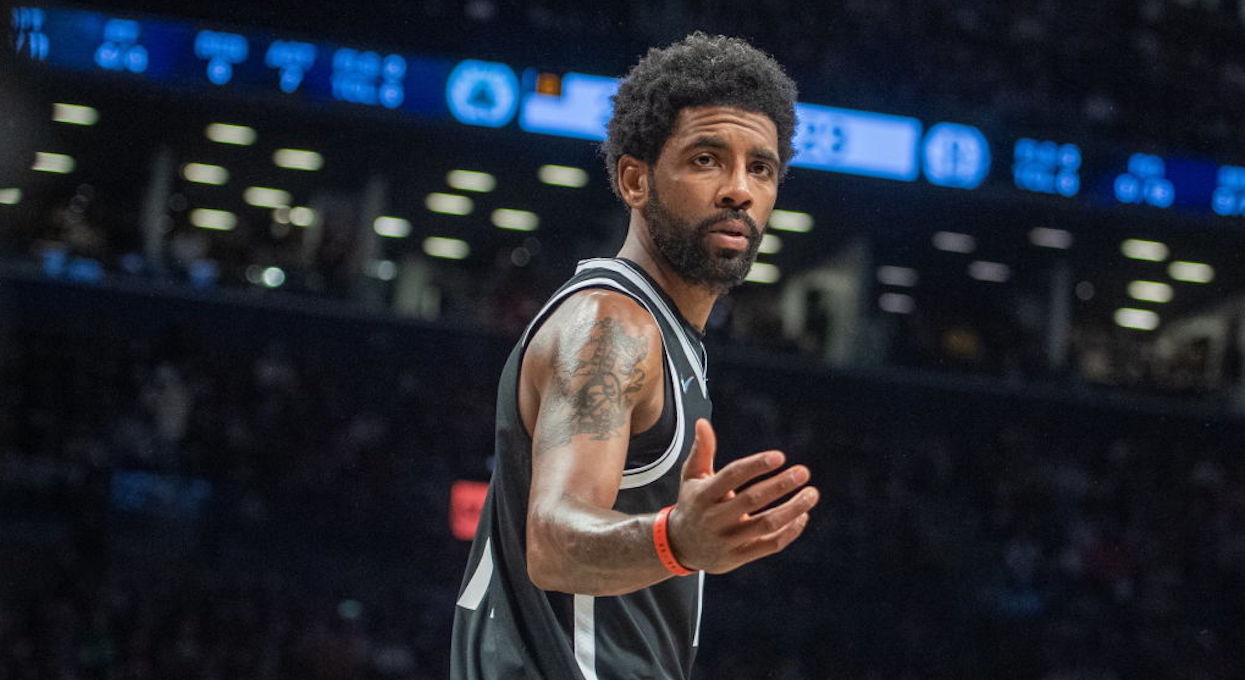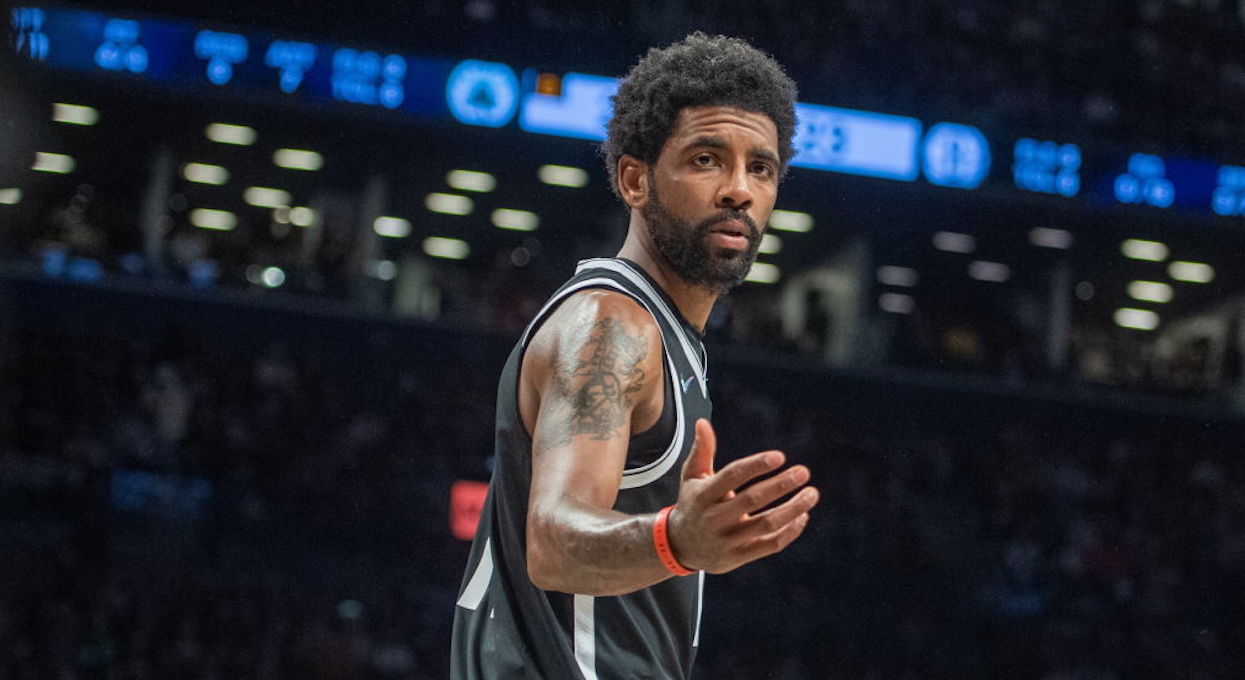 At this point in his career, we pretty much know that Kyrie Irving isn't too interested in playing the public relations game. The guard, however, probably should have considered the larger context of his words.
In regards to the first nugget, it's rarely ideal for a player to admit that he's getting involved in front office decisions. While that reality makes sense — obviously, big-name stars have some say in the players who slot in around them — it's still a touchy subject. Just think about how LeBron James, who Kyrie played alongside and knows on a personal level, is constantly derided as 'LeGM.'
It's also worth noting that Irving and Durant's contracts play a large part in the Nets' financial inflexibility. Thanks to those two stars and Ben Simmons, Sean Marks' hands are somewhat tied. Again, that's understandable, as KD and Kyrie deserve large salaries, but it's still not a great look to posit yourself as somewhat of a general manager when you're part of the reason why the team can't make a major offseason move.
Moving toward the end of the quote, Irving's comments about being together as a squad ring hallow. While injuries and trades affected the Nets, a large part of the club's fragmentation was Irving's refusal to be vaccinated against COVID-19. While the guard can now play anywhere except Toronto, his comments still seem to be pointing the finger at everyone other than himself.
Lastly, and on a larger note, the comments simply seemed a bit dissonant given the surrounding circumstances of the night. The Nets had just crashed out of the playoffs in disappointing fashion, and one of the team's biggest names was literally nowhere to be seen. It was the perfect chance for Irving to be humble and take accountability; instead, he spoke about being part of the team's brain trust and one of the on-court cornerstones.
Again, there's nothing inaccurate within those comments, and no athlete should have to flagellate themself after a loss. Irving, however, has earned a rather particular image as someone who has specific beliefs and, for better or worse, sticks to them. This would have been a perfect situation for him to play a bit of the PR game and publicly make himself the first among equals.
Kyrie, however, does things his own way. In one sense, that's admirable; no one wants press conferences full of empty cliches. With that being said, though, a professional athlete also has to know how to read the room. If you make comments that feed into a pre-existing reputation, you can't complain when that reputation becomes even stronger.
According to the Centers for Disease Control and Prevention (CDC), "More than 520 million doses of COVID-19 vaccine had been given in the United States from December 14, 2020, through January 10, 2022. … COVID-19 vaccines are safe and effective."