Stephen Jackson Admits LeBron James Is the Greatest Athlete Ever; His Reasoning Has Nothing to Do With Basketball
Many professional athletes have been standing up against racism and calling for justice after the recent death of George Floyd. This has been the case with one of the most popular athletes of all-time, LeBron James. In the past, James has made sure to speak up against social injustices as he, and many others, hope that America will eventually change for the better. James' activism has recently garnered high praise from former NBA star Stephen Jackson, who was close friends with Floyd.
Stephen Jackson mourns the loss of a friend
George Floyd was a 46-year-old black man who recently died after former Minneapolis police officer Derek Chauvin knelt on the back of his neck for over eight minutes. The Hennepin County Medical Examiner released an autopsy report on Monday. It ruled that Floyd's death was a homicide, according to NPR. The office said that Floyd's heart and lungs stopped functioning "while being restrained" by law enforcement officers, NPR reported.
Former NBA star Stephen Jackson was close friends with Floyd. The two referred to each other as "twin," according to Bleacher Report. Jackson has since led the charge for justice. 
"I'm here because they're not going to demean the character of George Floyd, my twin," Jackson recently said at a rally. "A lot of times, when police do things that they know that's wrong, the first thing they try to do is cover it up, and bring up your background, to make it seem like the bulls–t that they did was worthy. When was murder ever worthy? But if it's a black man, it's approved."

Stephen Jackson
Jackson is not alone in being a current or former professional athlete that is calling for justice after Floyd's tragic death. 
LeBron James continues to speak out against social injustices
Over the years, LeBron James has been a powerful voice in speaking out against racism and social injustices. This instance is no different.
James posted a side-by-side photo of Chauvin kneeling on Floyd's neck and Colin Kaepernick kneeling during the national anthem that said, "This… … Is Why." He then also posted a picture of himself from a few years back, wearing a t-shirt that said, "I can't breathe."
James has additionally posted several tweets about the incident and the protests around the country. His activism seems to definitely be appreciated by Jackson.
Jackson calls James the greatest athlete ever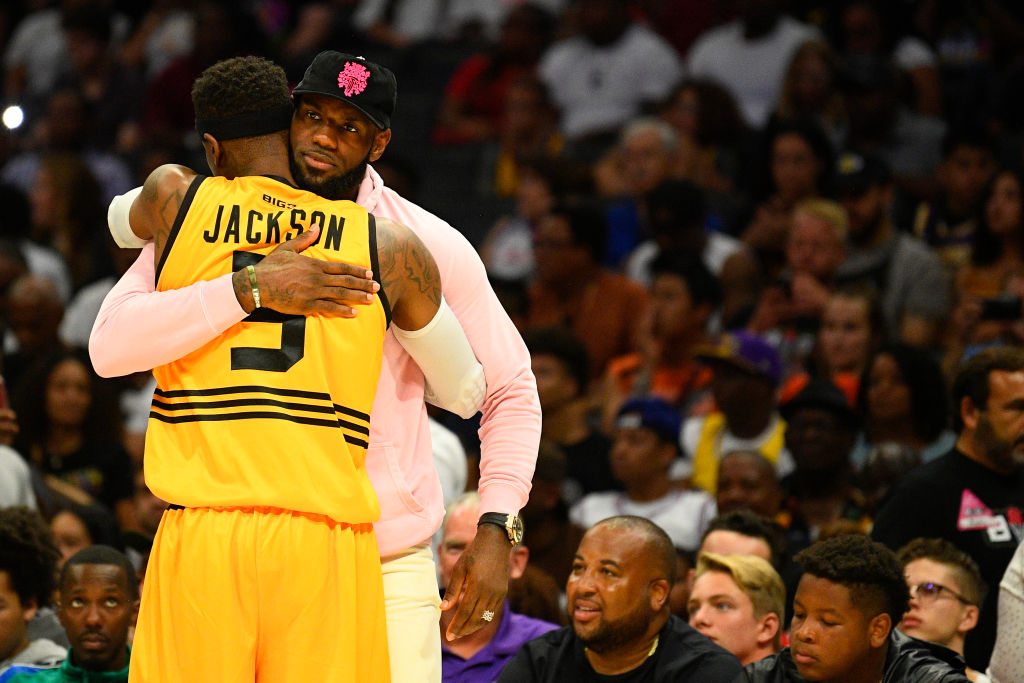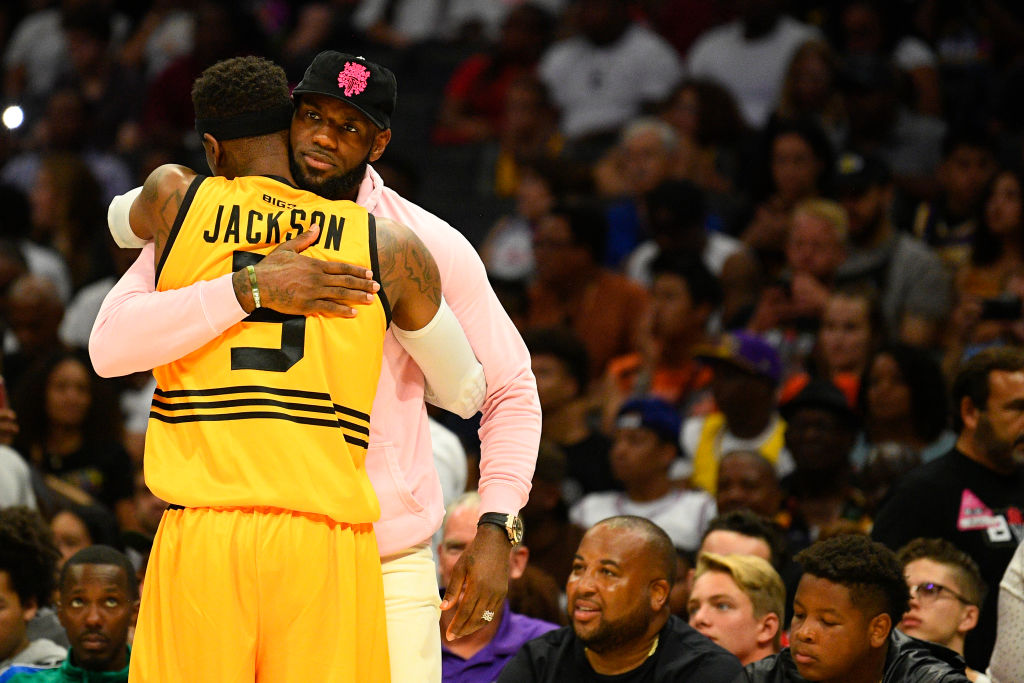 Stephen Jackson recently spoke with The Undefeated's Marc Spears. He ultimately shared that he and LeBron James have exchanged a couple of texts during the aftermath of Floyd's killing. 
"[James] posted me speaking, and I text him back, I said, 'I appreciate you, bro. I won't let you down,'" Jackson recently told Marc J. Spears on Instagram Live. "He text me back, 'You haven't, and I won't either.' That was deep. I always tell people, [Michael] Jordan might be the best basketball player ever, but LeBron is the greatest athlete ever. It's bigger than basketball with me why I love LeBron."
That's high praise from a former NBA star, following a time when the debate over LeBron James and Michael Jordan was perhaps the most heated it's ever been during the airing of The Last Dance. 
Jackson continued to praise James. 
"The main reason why I love LeBron, I'mma tell you this because a lot of people don't say this," Jackson said to Spears. "As athletes Marc, it's a million people that came through the NBA that come with their homeboys; and try to put their homeboys in position to win. Nobody got it right but LeBron. Every basketball player that came through there with their friends, including me, that come with their entourage, everybody get it wrong. LeBron the first to get it right."
LeBron James might be one of the greatest basketball players and greatest athletes of all-time. He is not only about himself, though. James has continuously proven that he cares about others. This has been shown through him speaking out against racism and social injustices, his I Promise School, and just helping out his friends from home. It is not going unnoticed either as he received high praise for it from Jackson.