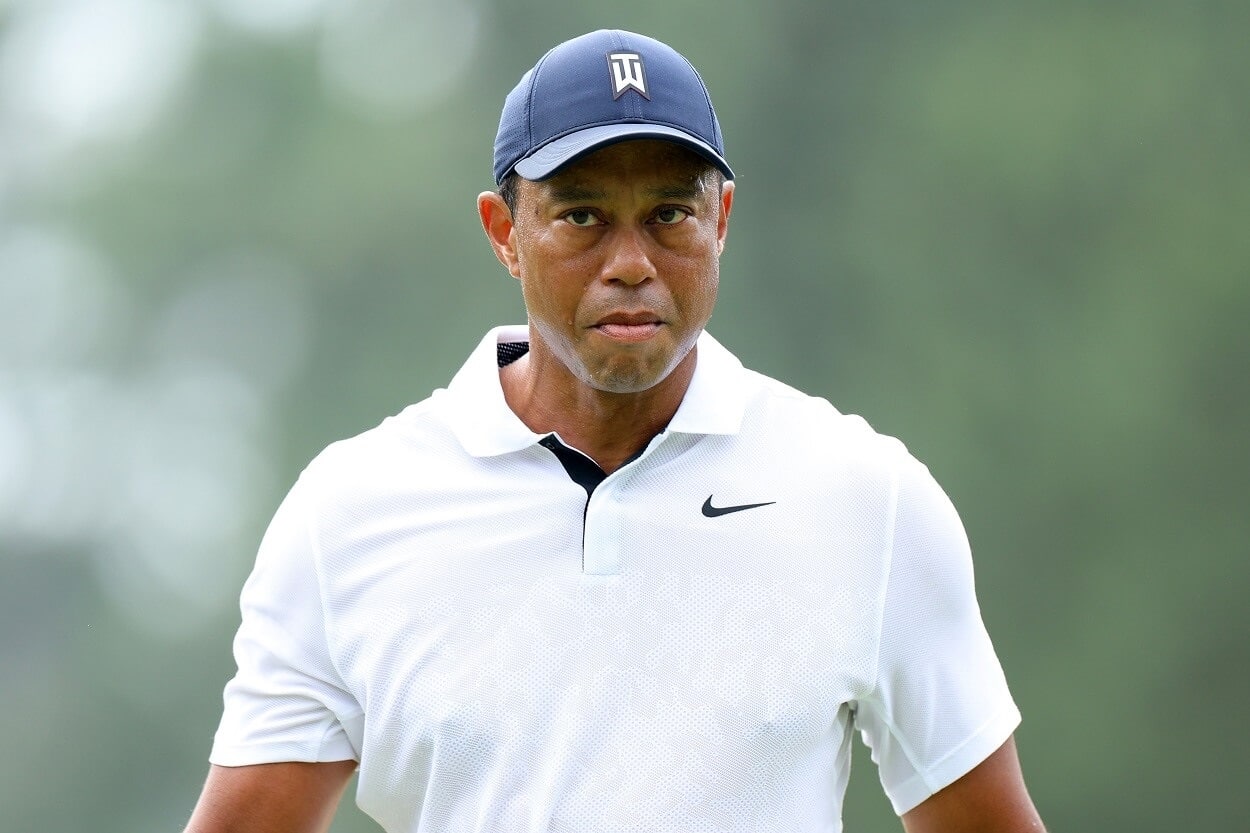 Steve Stricker Breaks Tiger Woods' Record of Consecutive Rounds of Par or Better in PGA Tour-Sanctioned Events
Steve Stricker has broken Tiger Woods' record of consecutive rounds of par or better in a PGA Tour-sanctioned event.
As was essentially expected of him since he was a teenager, Tiger Woods has set a lot of PGA Tour records since turning pro in 1996.
For one, Woods leads the tour in all-time earnings, although that mark may not last as long as one might expect once all this new PIF money starts being thrown around. But we'll keep money and the merger out of this.
While Tiger shares the mark for the most wins in PGA Tour history (82) with Sam Snead, he certainly holds plenty of records outright, including the most consecutive cuts made at a ridiculous 142.
He also holds the mark for the lowest scoring average of all time, both for a career and a single season. The latter was unsurprisingly set during his historic 2000 campaign.
And speaking of 2000, that was the year Woods began his unprecedented "Tiger Slam," during which he became the only player in the modern era to hold all four major championships simultaneously. During this stretch, he also became the youngest player to ever win the career Grand Slam.
Another mark Tiger set during this successful spell was the PGA Tour record for the most consecutive rounds of par or better, a mark that recently fell — sort of.
Steve Stricker broke Tiger Woods' record of consecutive rounds at even par or better in PGA Tour-sanctioned events
Beginning with the second round of the 2000 GTE Byron Nelson at TPC at Four Seasons, Tiger Woods shot 52 consecutive rounds of even par or better. The streak ended at the 2001 Phoenix Open at TPC Scottsdale, where Woods followed up an opening-round 65 with a second-round 73.
On Friday, that record was broken by 56-year-old Steve Stricker, who fired a 7-under 65 at University Ridge Golf Course in his home state of Wisconsin in the first round of the American Family Insurance Championship, marking his 53rd consecutive round of par or better.
The catch here is that this was Stricker's 53rd such round on the PGA Tour Champions, where he's won three times this season and sits atop the money list with more than $2.27 million in earnings. So while Tiger still technically holds the mark on the regular PGA Tour, Stricker now officially holds the record for PGA Tour-sanctioned events.
And while some may not hold this in high regard because it's the senior tour, Stricker undoubtedly deserves praise for this incredible accomplishment. As Rory McIlroy so succinctly put it during an episode of Full Swing, "Golf is hard." And no matter where you do it, 53 rounds of par or better is impressive. So let's go ahead and let Steve Stricker have this one.
It's not as if Tiger Woods is left without others to admire.