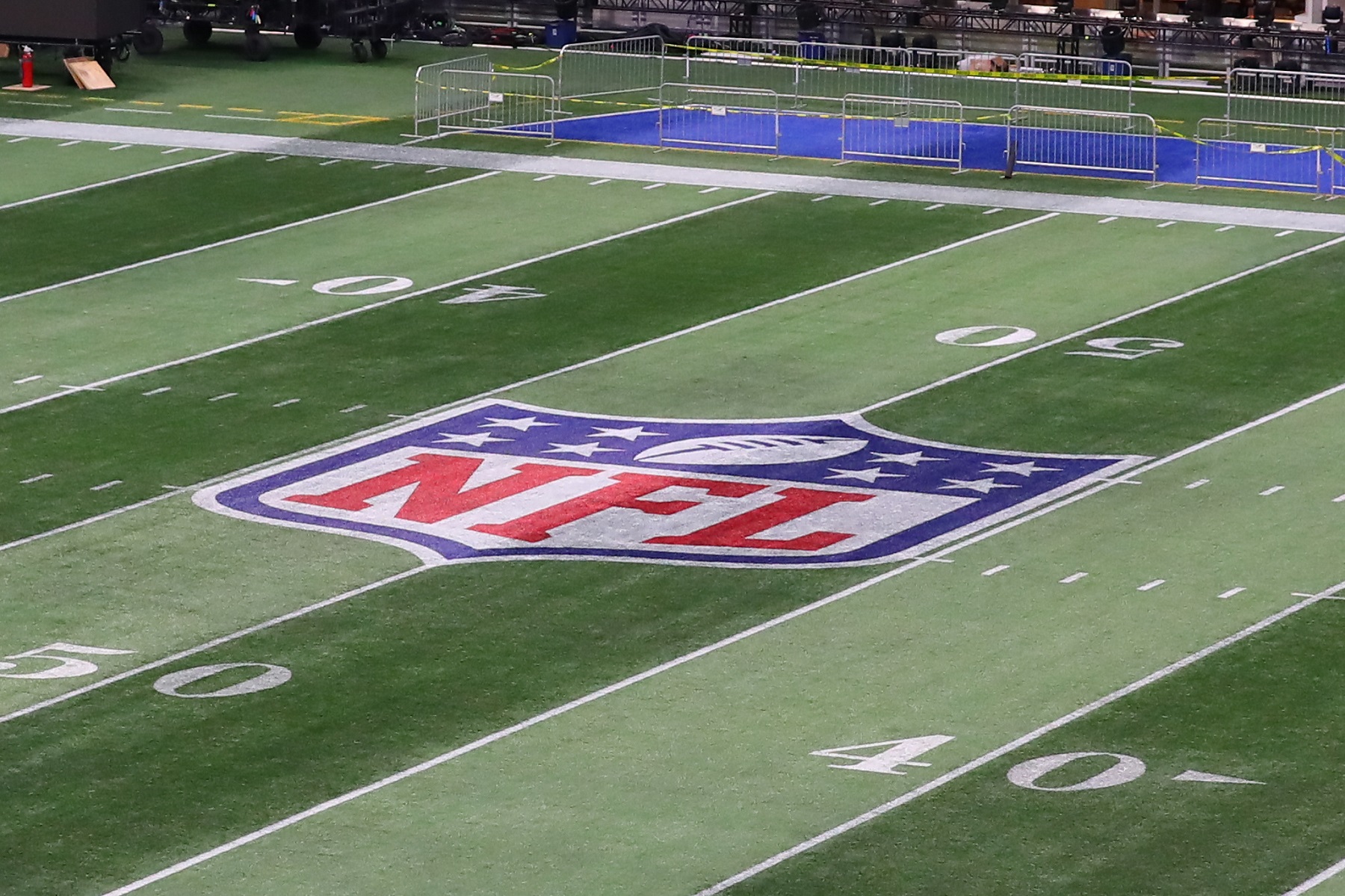 Super Bowl 55 Has Already Broken a Significant Record
Fox Sports booked more than half a billion dollars in ad revenue from Super Bowl 54. CBS has revealed its plan to top that in Super Bowl 55.
The pandemic has turned baseball, basketball, and hockey upside down since early March. Pro football may yet get walloped, too. But as long as superstar players like Patrick Mahomes and Tom Brady are around, the NFL playoffs will remain must-see viewing. That helps explain why Super Bowl 55 has already set a record.
Super Bowl 55 will arrive 150 days after the NFL season kicks off
The start of the 2020 NFL season is set for Sept. 10 as the Houston Texans take on the defending Super Bowl champion Kansas City Chiefs. Assuming it can get through the remainder of the preseason without a hitch – remember, the NFL has already done away with preseason games because of the COVID-19 pandemic – the opener would put the league on track for a "normal" season. The NBA, NHL, and MLB did not have that good fortune.
The Sept. 10 start date also triggers the 150-day countdown to the biggest annual sporting event in the country: Super Bowl 55 on Feb. 7, 2021, in Tampa, Florida. CBS owns the television rights to the game and understandably has big plans and expectations.
Super Bowl 54, in which the Kansas City Chiefs defeated the San Francisco 49ers and confirmed Patrick Mahomes' status as the new face of the NFL, attracted an audience of 102 million viewers on Fox, its digital platforms, and its Spanish language channel, according to The Wall Street Journal.
CBS expects to reap a bonanza from Super Bowl 55
According to data from Kantar, a firm that tracks advertising, Fox brought in $525.4 million in revenue from its telecast of Super Bowl 54, in which the Kansas City Chiefs beat the San Francisco 49ers, 31-20. Forbes reported $426 million came from in-game ads. The network did it by charging a record amount for commercial time, as advertisers paid as much as $5.6 million for a 30-second spot on TV and the digital platforms.
Now, the parent company of CBS intends to break new ground with Super Bowl 55. ViacomCBS Inc. is asking $5.5 million for a 30-second TV commercial but is also tacking on a mandatory $200,000 for its online streaming, the Wall Street Journal reported. The combined $5.7 million price tag sets a record for the Super Bowl.
"The NFL has been, is and will be an active marketplace because there are big ratings," Mike Law, president of the Amplifi ad-buying group, told the paper.
Still, the list price of $5.7 million is only a starting point in negotiations. Many advertisers pay less by buying multiple 30-second spots or through agreements with the network for overall spending during the year.
With so many other sports and entertainment events canceled or postponed since March and future dates for traditional events always at risk from a second wave of the pandemic, CBS figures to reap a financial bonanza despite the less than 2% increase over Fox's Super Bowl 54. Forbes figures Fox made 27% more than CBS brought in from Super Bowl 53, so any number CBS registers above Fox's total will still qualify as a big win.
Advertisers will have an escape clause
Although NFL commissioner Roger Goodell has consistently said the league expects to conduct a full season and playoffs, COVID-19 has more than five months between now and Super Bowl 55 to throw the season into turmoil.
With that in mind, ad buyers are asking for a way out of their contracts if the championship game does not get played. Contracts in the past traditionally addressed "make-goods," through which advertisers are given discounts on future ad time if the Super Bowl viewer ratings don't meet expectations.
In this case, however, buyers are negotiating full refunds in the event of a cancellation rather than applying their money toward other content.
"There's no plan B for Super Bowl," said Tom McGovern, president of marketing agency Optimum Sports.