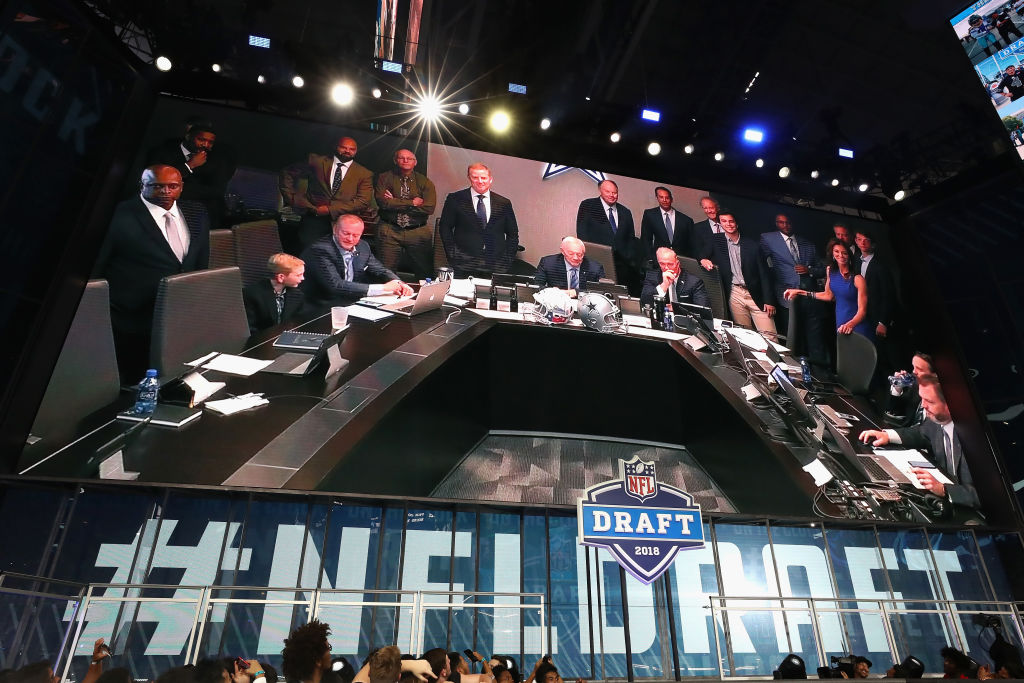 These Teams Have the First 10 Picks in the 2019 NFL Draft
Let's look at the teams that own the top picks in the 2019 NFL draft and which players could hear their names called by the commissioner.
The 2019 NFL draft starts April 25, and fans of teams picking in the top 10 hope impactful rookies will join their rosters in the fall. This draft is loaded with talent on the defensive side of the ball and two intriguing quarterback prospects with wildly different styles. Let's look at the teams that own the top 10 picks in the 2019 NFL draft and which players could hear their names called by the commissioner early in the first round.

No. 10. Denver Broncos: Drew Lock, QB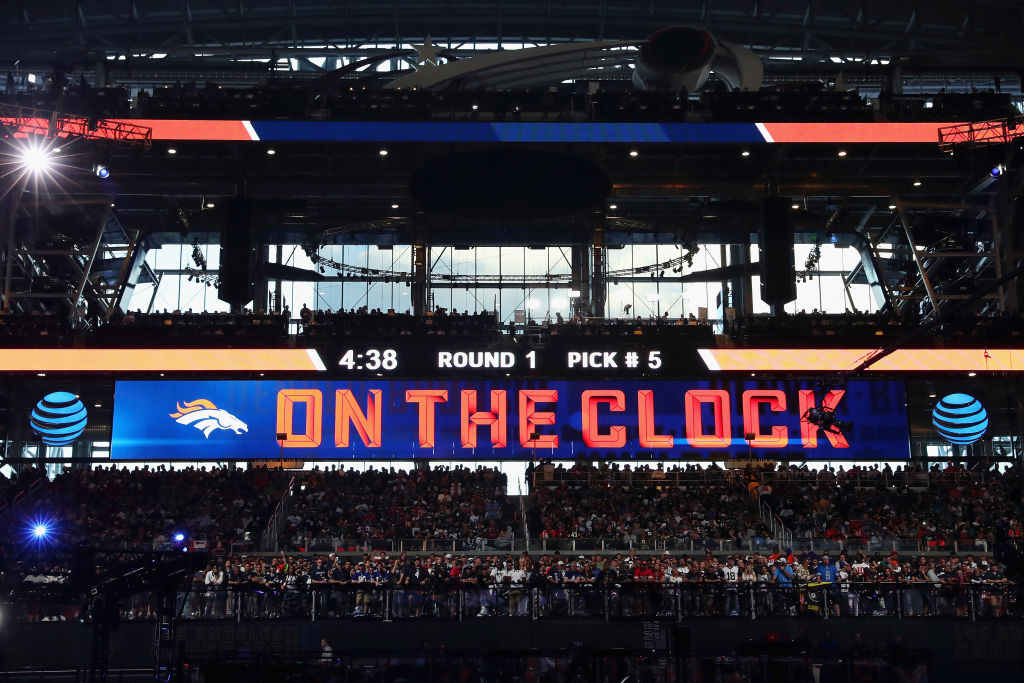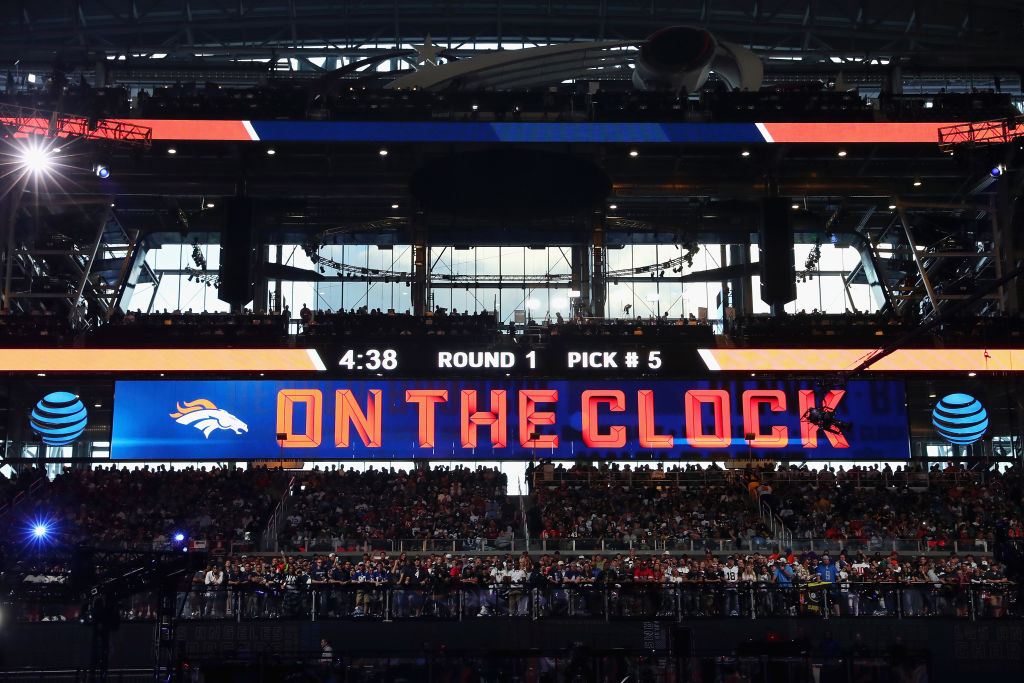 Denver and new head coach Vic Fangio should be in the market for a QB in this NFL draft even though it has other needs on the defensive side of the ball. They hit a home run with Bradley Chubb falling to them at No.5 last year, and although Lock is a good quarterback, he isn't a franchise-changing talent. He threw 28 touchdowns to go along with eight interceptions while leading Missouri to an 8-5 record last season.

No. 9: Buffalo Bills: Ed Oliver, DT
Houston's Ed Oliver was once projected as a potential No.1 overall pick, but injuries this season and a televised altercation with his head coach made his stock drop. When healthy, Oliver is a beast, and the Bills will get a steal if he falls at No. 9. He finished his career with 192 tackles (including 53 tackles for a loss) and could have multiple pro bowls in his future. Buffalo is already trending toward a playoff berth this season; drafting wisely in the top 10 might all but seal the deal.

No. 8: Detroit Lions: T.J. Hockenson, TE
After dumping Eric Ebron, who has the dreaded draft bust label on him now, the Lions will need a new young tight end to help Matthew Stafford in the passing game. Hockenson is the more athletic of Iowa's two projected first-round tight ends, and he finished with 10 career touchdowns in 23 games. He should be a welcome security blanket for the Lions gunslinger.

No. 7: Jacksonville Jaguars: Rashan Gary, DT
The Jaguars need interior help on the defensive line, and although Ed Oliver would entice fans, his personality would not fit well with team executive Tom Coughlin and the rest of the current regime. Michigan product Gary is a no-nonsense player who can rush the quarterback or clog the middle. He has injury questions heading into the NFL draft, but it wouldn't surprise anyone to see him rack up at least three seasons with 10 or more sacks.

No. 6: New York Giants: Dwayne Haskins, QB
Don't believe the smoke Dave Gettleman is throwing to Giants fans. You can't pass on a quarterback in two consecutive drafts when you have an aging Eli Manning under center. Haskins will almost certainly be the pick after a decorated season for Ohio State in which he threw 50 touchdowns and finished third in Heisman Trophy voting.

No. 5: Tampa Bay Buccaneers: Devin White, ILB
After letting Kwon Alexander walk in free agency, the Bucs have a pressing need for an inside linebacker. LSU linebacker Devin White fits the bill. He has the speed to run sideline to sideline and the instincts to make plays in the backfield. Expect White to garner multiple Pro Bowl trips and even a potential Defensive Player of the Year award before his career is over.

No. 4: Oakland Raiders: Josh Allen, OLB
What are the Raiders doing? Coach John Gruden and general manager Mike Mayock sent all the team's scouts home days before the NFL draft, and from the outside, it appears there is complete disarray heading into it. Mayock is an excellent talent evaluator and shouldn't let Josh Allen pass him by. The Raiders have holes all over the field, but Allen can flat out get to the quarterback, finishing his career with 31.5 sacks at Kentucky.

No. 3: New York Jets: Quinnen Williams, DL
The Jets have several needs on both sides of the ball, but if they don't trade down then going with the best player available is the smartest option. Williams was a one year wonder for Alabama (in a good way), and he single-handedly took over key games down the stretch for the Crimson Tide. He finished the season with 19.5 tackles for a loss to go along with eight sacks. He will be an instant starter on the defensive line if the Jets stand pat and make the pick.

No. 2: San Francisco 49ers: Nick Bosa, DE
The 49ers will be the biggest winners of the teams picking in the top 5 of the NFL draft. Either they trade down from their No. 2 slot and get a bevy of picks for another team's right to select Bosa or Williams, or they can stay put and draft another great player to join their defensive front seven.
Like his brother Joey in San Diego, Nick Bosa should be an immediate NFL star. He finished his Ohio State career with 17.5 sacks and 77 tackles, and he was a force for the Buckeyes until a core injury cut his 2018 season short.

No. 1: Arizona Cardinals: Kyler Murray, QB
We think the Cardinals are crazy. We will come out and say it. Josh Rosen could be a very good quarterback, smart enough to take a talented roster to an NFC championship game, and analyst Brady Quinn agrees. Rosen's main problem is his new head coach didn't draft him, so trading Rosen for a mid-round pick and drafting Kyler Murray is the most likely scenario.
Murray is a talented quarterback coming out of Oklahoma. He won the 2018 Heisman Trophy after throwing for 42 touchdowns and running for 11 more. Murray put up Michael Vick style numbers and is a first round talent, but taking him No. 1 overall could end up hurting the Cardinals in the long run since they have so many other needs.