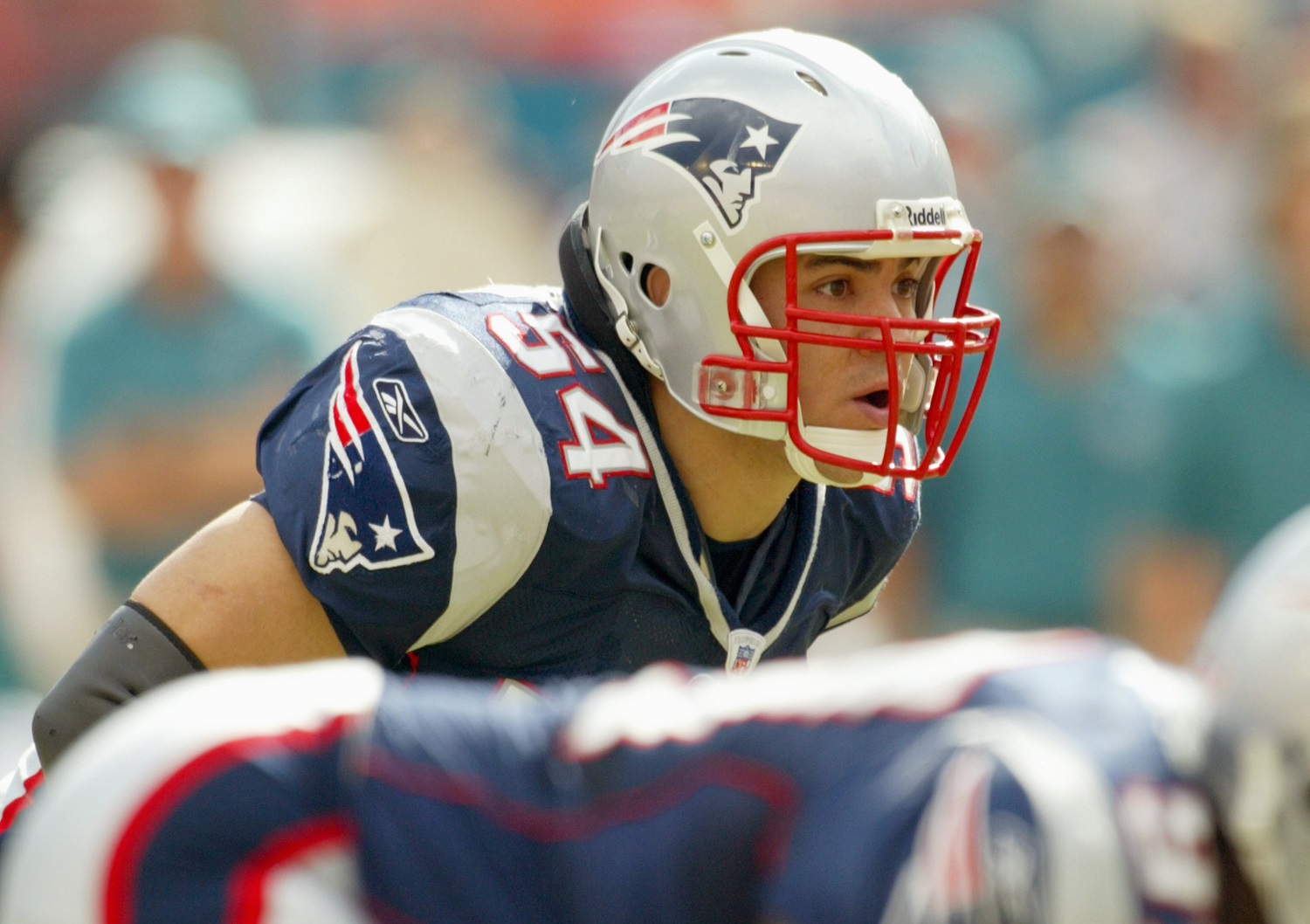 Tedy Bruschi Trashed Matthew Stafford, Defended Bill Belichick, and Missed the Obvious
Retired Patriots linebacker Tedy Bruschi thinks Matthew Stafford isn't tough enough to play for New England.
In the tradition of high-caliber linebackers anywhere, Tedy Bruschi brought the heat to a quarterback this week. Unfortunately, the retired New England Patriots mainstay missed the target while attacking Matthew Stafford and defending Bill Belichick.
Speculating that Stafford wasn't tough enough to play for Belichick's Patriots, especially since the QB was sacked 301 times from 2011-18 yet never missed a start, was interesting. Perhaps, then, Bruschi was talking about a different sort of toughness.
The Matthew Stafford trade has people talking
The Washington Football Team's quarterback of the future (Dwayne Haskins) is already in their past. Philip Rivers and Drew Brees are presumed to be retired. The New York Jets, New England Patriots, and Philadelphia Eagles have no idea what their plans are at QB for 2021. And seemingly every team except the Houston Texans has been listed as Deshaun Watson's home next fall.
With all that going on, it was generally assumed that the Detroit Lions would move Matthew Stafford to a team without a viable signal-caller. Well, the Los Angeles Rams decided they were that team despite the fact that Jared Goff had thrown for 17,000 yards and 102 touchdowns in four seasons.
The Stafford-for-Goff trade became the biggest story not related to Super Bowl 55 in the past week and left numerous teams that would have been logical trade partners with the Lions scrambling back to Square 1.
The aftermath of the trade resulted in a fascinating revelation: Stafford told the Lions he was amenable to playing anywhere next fall except New England.
Tedy Bruschi takes a shot at Matthew Stafford
The disclosure that Matthew Stafford wanted no part of playing for the New England Patriots made for some great discussions after his trade to the Las Angeles Rams. Naturally, the speculation was that Stafford didn't want to deal with Bill Belichick a year after New England's Cam Newton experiment flopped.
Appearing on Boston radio station WEEI this week, former New England Patriots linebacker Tedy Bruschi suggested that Stafford doesn't have the necessary toughness to play for the Patriots.
"He's not tough enough to play here. He's just not tough enough," Bruschi said. "I don't think he's tough enough to be coached hard. I mean, do you realize the mental toughness that Tom Brady had to have for 20 years to deal with Bill Belichick and that type of coaching? … Does Stafford sort of grab you as a guy who could handle that? I just don't think so. So, he went Sean McVay and get his little best friend relationship and have fun over there."
That's a brutal take on a guy who made 136 consecutive starts from 2011-19 for an often rudderless organization that fired Jim Schwartz while the team was on the upswing and Jim Caldwell after consecutive 9-7 seasons. It takes a level of toughness to show up for work every day at an organization like that.
If there's anything to discuss, perhaps it's Bruschi's blind loyalty to Belichick.
Some alternate theories that Tedy Bruschi neglected to consider
Before ripping into Matthew Stafford for not wanting to play for the New England Patriots, perhaps Tedy Bruschi could have considered some other possibilities.
We're just spit-balling here, but try these on for size:
Perhaps Stafford didn't want to play for an organization that has Spygate, Deflategate, and that interesting video-crew mix-up in the press box of a Cincinnati Bengals game on its resume.
It's possible that Stafford buys into the theory that the Patriots' six Super Bowl victories and three other appearances in the title game might have had a little more to do with Tom Brady than Bill Belichick. Lest we forget, another 7-9 season may not ruin the Belichick legacy, but it could speed up his departure.
Finally, maybe Stafford doesn't want to play for a coach/GM who can't draft a wide receiver to save his life. The Green Bay Packers have caught flak for several years running for not using high draft picks on receivers for Aaron Rodgers; Belichick's record in that department is equally bleak.
N'Keal Harry was a first-rounder who has started 14 Patriots games in two years. That qualifies him as the most dynamic threat at wideout that Belichick drafted in the past decade.
If Stafford wanted to settle for that, he could have stayed in Detroit.
Like Sportscasting on Facebook. Follow us on Twitter @sportscasting19.