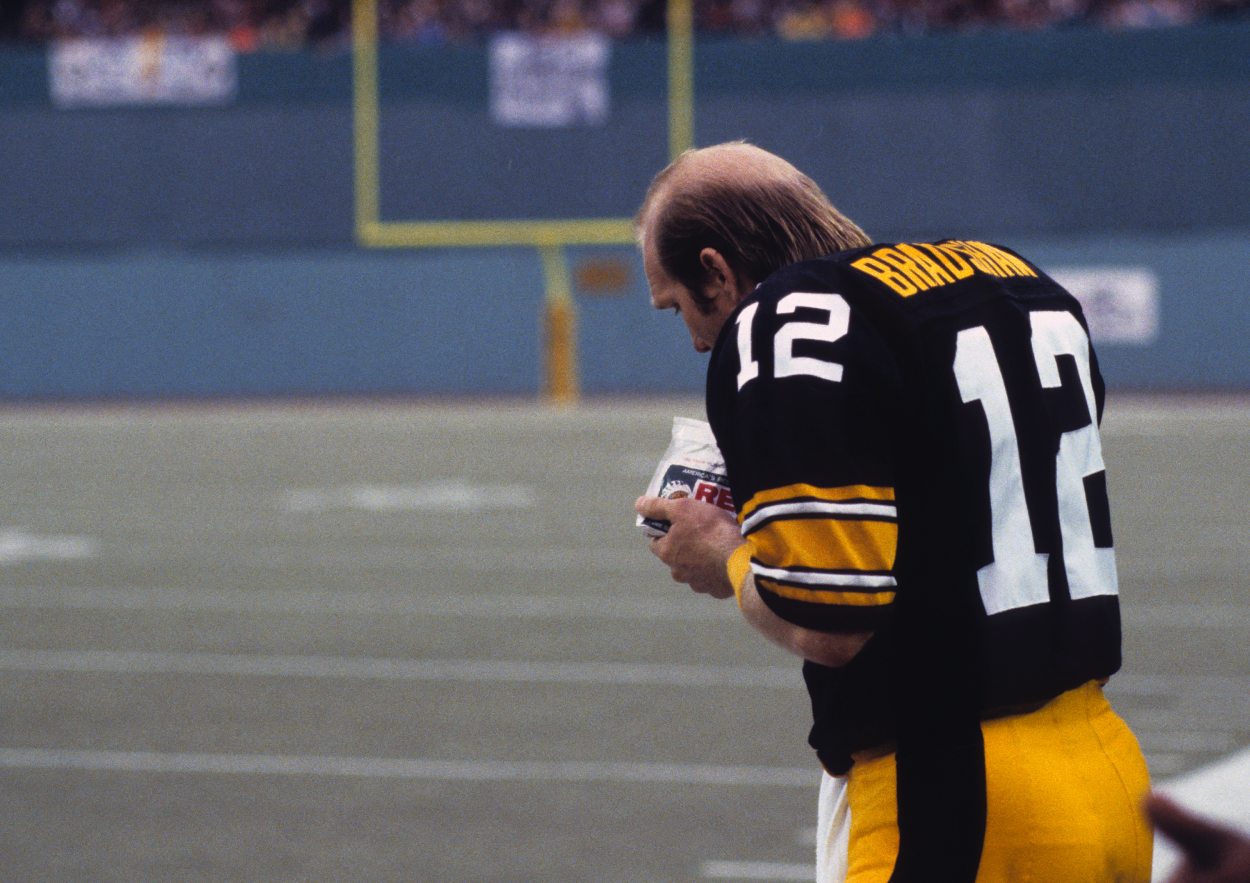 Terry Bradshaw Adapted Well to Life in the NFL by Playing for Don Shula
Terry Bradshaw briefly played for Don Shula before he played under Chuck Noll.
The questions surrounding Terry Bradshaw before the 1970 NFL Draft were legitimate. He wasn't a big-city kid. He played college football for Louisiana Polytechnic Institute. Could he handle the bright lights? What about the competition?
The Pittsburgh Steelers made the young quarterback the top pick in the draft. The move eventually paid off in the form of four Super Bowls. Early in his career, Bradshaw gave credit to legendary coach Don Shula for helping him adapt to life at the next level.
Terry Bradshaw was steady, not spectacular, in the NFL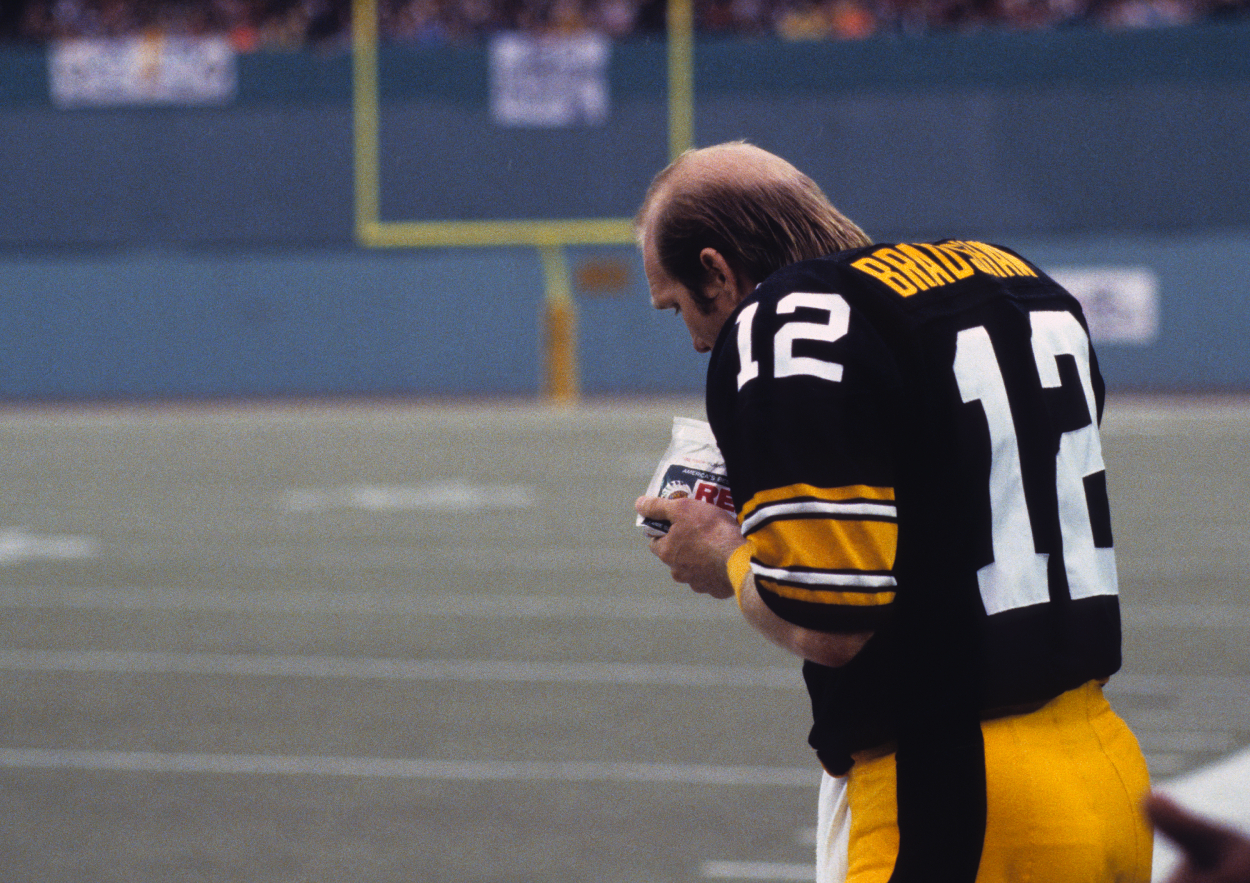 Bradshaw lasted 14 years in the NFL. He wasn't all that impressive in the statistics department, but he was successful where it counted most – the win column. Bradshaw had an ugly first two seasons in the league, going 8-13 in his first 21 starts. During those 21 starts, he threw 19 touchdown passes and 46 interceptions.
In his third professional season, Bradshaw went 11-3 as a starter but still threw 12 interceptions to go along with 12 touchdowns. It wasn't until 1975, Bradshaw's sixth year in the league, that he threw more touchdown passes (18) than interceptions (9) in a season. He earned the first of his three Pro-Bowl seasons that year.
He had his best season in 1978 when he guided the team to a 14-2 record and a Super Bowl victory. Bradshaw was named the league's MVP after throwing for a league-high 28 touchdown passes and compiling 2,915 yards through the air.
Bradshaw won four Super Bowls. He did it with steady play, combined with a strong running attack and a stifling defense. For his career, Bradshaw threw 212 touchdown passes and racked up 210 interceptions. He was inducted into the Pro Football Hall of Fame in 1989.
Terry Bradshaw said he learned a lot from Don Shula as his career began
Bradshaw put up the big numbers at Louisiana Tech, but his small college was a far cry from the NFL. In college, he played with reckless abandon. While most quarterbacks were getting hit, Bradshaw enjoyed the contact and even liked dishing out some hits of his own.
"Football is contact, and I love contact," he told Sports Illustrated a week after getting drafted in late January of 1970. "So many quarterbacks in pro ball seem so quiet out there, almost passive. They get hit and then just lie there. They don't get mad. If I get hit I get mad.
"So many times at Tech they'd send messengers in from the bench. Everybody in the stands thought they were bringing in plays, but that wasn't the case at all. They were bringing in orders for me to quit running the ball, or to get out of bounds if I had to run. Well, sometimes it just made me sick, picking up 25 or 30 yards and then having to run out of bounds when one of those little safeties came up. Couple of times, though, I went ahead and rang their bells anyhow."
Before he was property of the Steelers, Bradshaw played in the Senior Bowl for Shula, the head coach of the Baltimore Colts. He was excited about playing for Shula and playing in the game that he forgot to put on his chin strap and played the afternoon without it.
"I got so excited I never got around to putting one on," he said. "I learned a lot that day, playing for Don Shula of the Colts."
Bradshaw went from Shula to another legend in Chuck Noll
One of the things Bradshaw learned from Shula was the speed of the game. He also learned that firsthand during the first practice.
"And I'll never forget how embarrassed I was the first time we practiced for the North-South All-Star Game," Bradshaw said. "I took the snap from center, spun around to hand off to (TCU's Norm) Bulaich—and nobody was there. Bulaich had already gone through the hole, and there I was holding the ball. I'd never seen anyone start so fast before, and I could just imagine those coaches thinking, 'Hey, get a load of the kid from the little school.'"
With Pittsburgh, he joined another legendary coach in Chuck Noll. The relationship wasn't great between quarterback and coach.
"The way he talked to me, just God nobody talks to their starting quarterback like that," Bradshaw said to 93.7 The Fan in April. "Nobody knows about it, nobody will ever know about it. But I had a hard time with that and I was angry with him."
Despite the strained relationship, Bradshaw acknowledged Noll was one heck of a coach.
"I learned from Chuck's toughness," he said. "I had to create in me this nasty guy to survive. Didn't like that person and it still carries over today. It's just not me. But I did and I survived and went on.
So while I had a hard time with him, that's OK. He was a great coach, man."