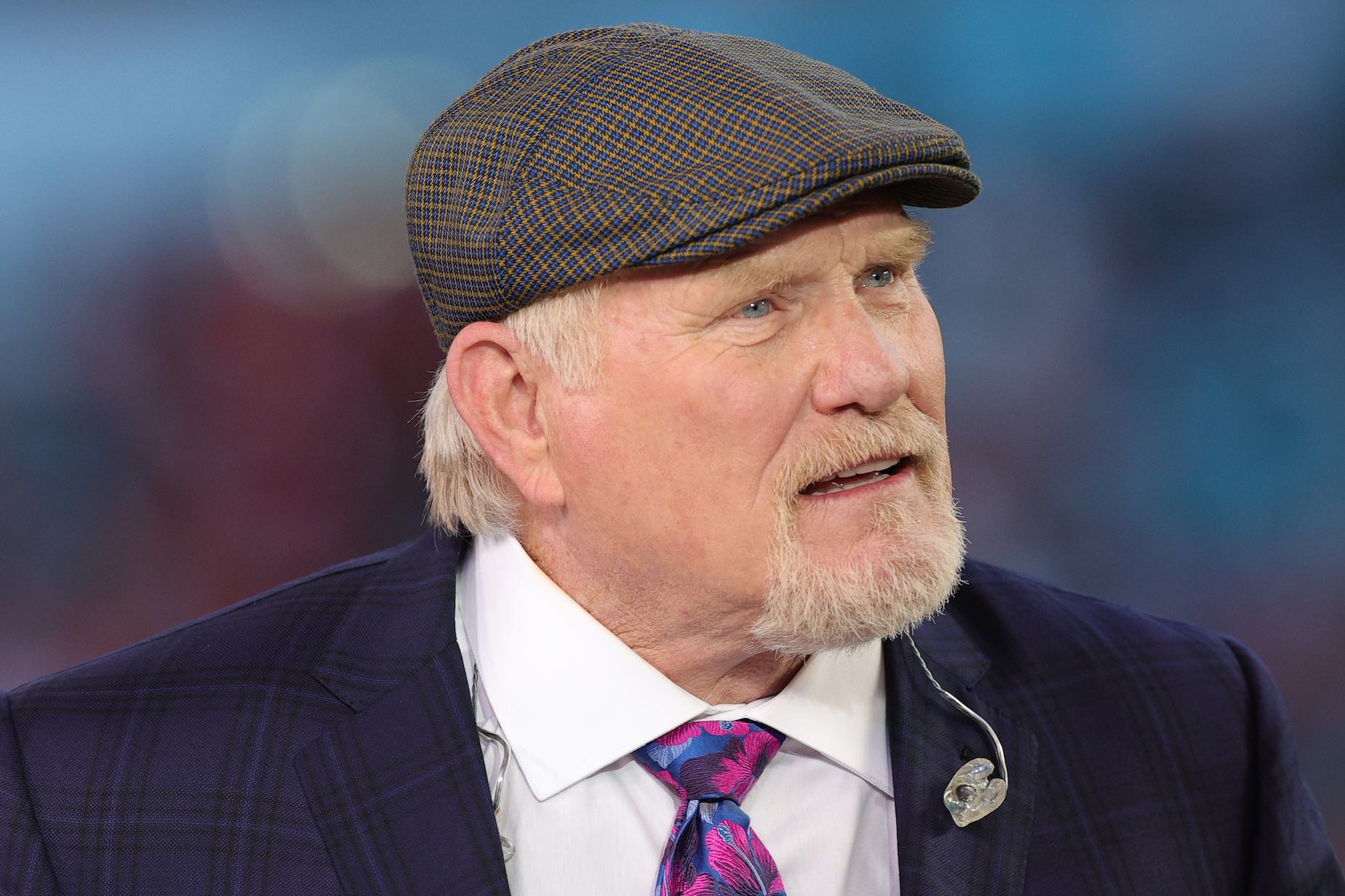 Steelers Legend Terry Bradshaw Once Made Some Candid Comments About the State of His Brain: 'It's Not in Real Good Shape'
While Terry Bradshaw may be a living legend to Pittsburgh Steelers fans, he's not immortal. The quarterback once admitted that his brain isn't in the best shape.
Even if you don't remember his playing days, just about everyone knows Terry Bradshaw. During his time on the gridiron, the quarterback made headlines with the Pittsburgh Steelers; away from the field, he's starred in movies, joined Fox's NFL coverage team, and appeared on a variety of TV shows.
While fans may remember all of Terry Bradshaw's accomplishments, both on and off the field, the quarterback's memory is a bit spotty. In fact, the former Pittsburgh Steelers star once admitted that his brain isn't in the best shape.
Terry Bradshaw made a name for himself with the Pittsburgh Steelers
These days, Terry Bradshaw is a fixture on NFL Sundays due to his work with Fox. Long before he even stepped into the studio, though, he was already a household name for football fans.
Bradshaw's career started out at Lousiana Tech, where he took over the starting job after Phil Robertson of Duck Dynasty fame decided to leave football behind. After college, he entered into the 1970 NFL draft; thanks to a coin flip, he joined the Pittsburgh Steelers as the first-overall pick.
Although Bradshaw initially joined a terrible Steelers squad, he and the team improved, eventually growing into a dynasty. While you could contend that he had the benefit of playing alongside some world-class teammates, the Blonde Bomber was still capable of taking care of business.
In total, Terry Bradshaw played 14 seasons of professional football, spending all of them in Pittsburgh. He won 107 of his 158 starts, lifted four Lombardi Trophies, took home two Super Bowl MVP titles, and earned 1978 NFL MVP honors; decades later, he's still a beloved part of Steel City sporting lore.
Life wasn't always easy for the Steelers star, though
Playing quarterback for a Super Bowl champion may seem like a dream for most sports fans. Terry Bradshaw's life, however, wasn't quite a fairy tale.
During his time with the Steelers, Bradshaw didn't quite see eye-to-eye with Chuck Knoll; the quarterback felt the head coach treated him unfairly and never gave him the positive reinforcement he craved. Bradshaw, who has a learning disability (ADD), has also been labeled as somewhat of a dumb country bumpkin for much of his career.
Bradshaw was also diagnosed with clinical depression, as explained by Christopher Snowbeck of the Pittsburgh Post-Gazette. "I felt like I was on death row and I couldn't get out of the hole, emotionally," the former star quarterback explained. "It just got deeper and deeper and I got scared."
He's since been prescribed anti-depressants and has spoken about his diagnosis in an attempt to destigmatize mental health issues.
Terry Bradshaw also admits that his brain isn't in the best shape
During Terry Bradshaw's day, quarterbacks weren't protected the same way that they are today. That reality, unfortunately, is still haunting the former Pittsburgh Steelers star.
In a 2013 USA Today story, Bryce Miller reported that Bradshaw had been experiencing memory loss. "I couldn't focus and remember things, and I was dealing with depression," the quarterback explained. "I was frustrated I couldn't remember stuff, and I got real upset. It was driving me nuts. I got tested to see what condition my brain is in. And it's not in real good shape."
"I lose stuff. I forget stuff. I walk into rooms and go, 'Why am I in here? What did I come in here for?" he continued. "Is that normal? I'm 65. I don't know."
According to Miller's piece, Terry Bradshaw sought help and "has used a combination of doctors and medication to address the situation." If nothing else, it hasn't affected his ability to talk football on Fox.
How to get help: In the U.S., call the National Suicide Prevention Lifeline at 1-800-273-8255. Or text HOME to 741-741 to connect with a trained crisis counselor at the free Crisis Text Line.