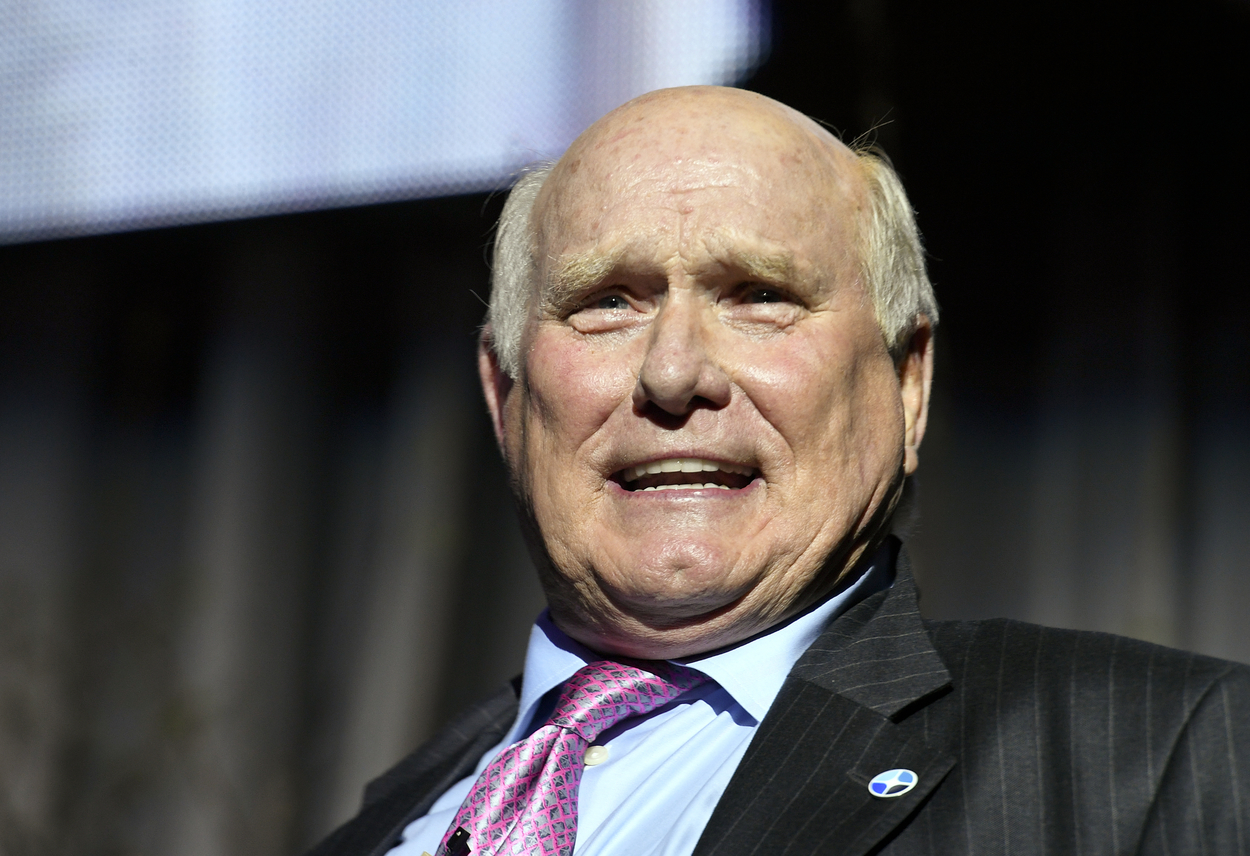 Terry Bradshaw Felt His Entire Life Changed During a 'Monday Night Football' Game He Didn't Even Play In
NFL legend Terry Bradshaw said his entire life changed during a 'Monday Night Football' game in his playing days.
As a premier quarterback on one of the NFL's most successful franchises in the 1970s, Pittsburgh Steelers legend Terry Bradshaw played in more than his fair share of Monday Night Football games.
In the eyes of the four-time Super Bowl champion, however, the most important MNF game of his life didn't even involve him suiting up and taking the field.
Terry Bradshaw said he found God while he watched a 'Monday Night Football' game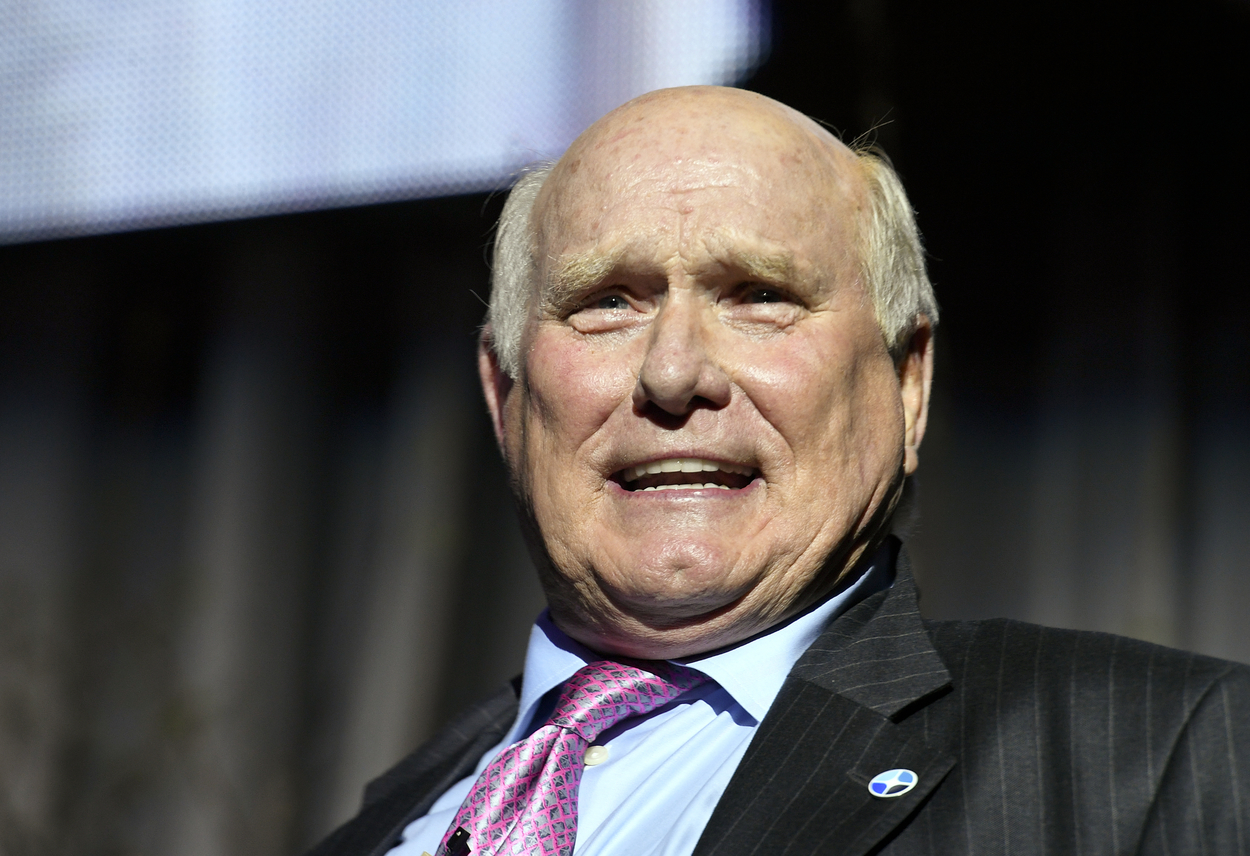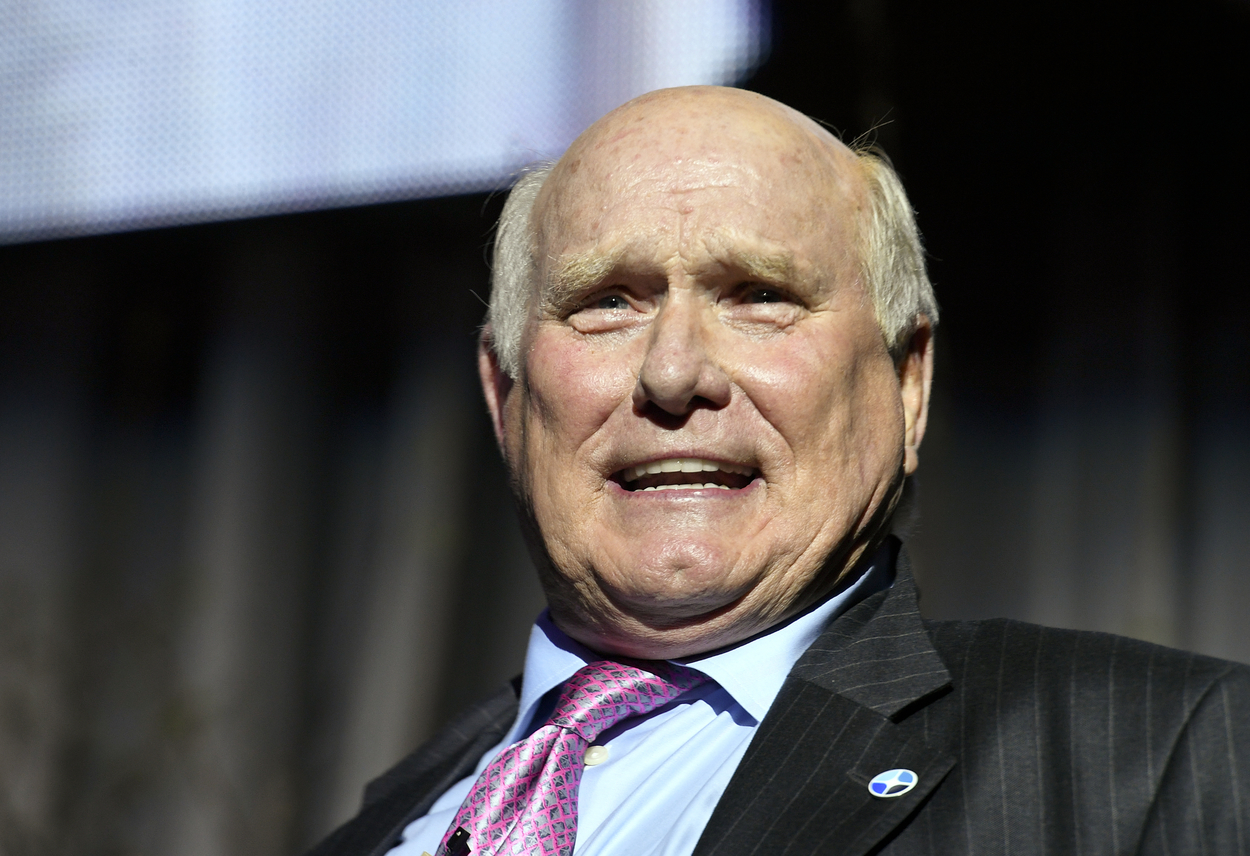 The No. 1 overall pick in 1970, Bradshaw emerged as one of the NFL's most vital faces throughout the decade. Professional football made impressive strides in its journey of upstaging Major League Baseball as America's Game in large part because of Bradshaw and the Steelers' dynasty.
In a 1980 interview with Playboy, Bradshaw reflected on what he considered to be perhaps the most significant event of his life from the 1970s. While at home and watching a Monday Night Football game during that decade, he explained he had a "revelation" and found Christianity that night. He did not specify any other details about the game in question.
The two-time Super Bowl MVP said he began crying and shaking as he felt he communicated with God.
"I said, 'OK. I need You in my life to straighten me out. I can't. I've tried to help myself and I messed it up. You've just got to take my life, and straighten me up and help me get over this pain of not playing. Help me get over this hate and help me get myself back together again.'"

Terry Bradshaw
Bradshaw said he stopped viewing football as the center of his faith after that night. 
"There's a song that talks about being with a person all your life, but finally one morning you roll over and look at her face to face — and you finally see her," Bradshaw said. "This was kind of what happened with me and the Lord. I finally saw him."
Bradshaw has spoken openly about his faith over the years
Many will always know Bradshaw as a Super Bowl champion and the humorous grandfatherly figure on Fox's NFL coverage. The 73-year-old is still going strong on the network's popular pregame show and jokingly sparring with the likes of Jimmy Johnson and Michael Strahan each Sunday.
A segment of the world also knows and appreciates the legendary quarterback for his dedication to sharing his faith. He's spoken out about Christianity and the impact religion has had on his life.
In a 2018 appearance on Fox News, Bradshaw said he felt people, especially politicians, are afraid to talk about religion and what specifically they believe in.
"We can't talk about Jesus," Bradshaw told Fox & Friends. "We can't mention that anymore. So we say, 'I'm religious' — because if we say Jesus, you automatically are pigeon-holed and kicked off the desk."
Bradshaw isn't the only notable NFL player who has publicly shared his faith
With its 32 teams and massive TV deals, the NFL has significantly changed since Bradshaw played his final down in December 1983. However, players and coaches are still proudly speaking out and sharing their faith, even in the modern league.
Former NFL quarterback and tight end Tim Tebow took a knee in prayer when he played for the Denver Broncos. Indianapolis Colts quarterback Carson Wentz is among the active players who have used social media, particularly Twitter, to share Bible verses and praise God.
The NFL is a diverse melting pot for other religions, too. San Francisco 49ers legend Steve Young is a devout Mormon and a direct descendant of Brigham Young, the former president of the Church of Jesus Christ of Latter-day Saints. Mohammed Sanu, a veteran receiver who opened the 2021 season on the 49ers, is a practicing Muslim. Tampa Bay Buccaneers left guard Ali Marpet is Jewish and went on a Birthright trip in the summer of 2014.
Elsewhere on the sidelines, former 49ers defensive coordinator Robert Saleh became the first Muslim head coach in NFL history when the New York Jets hired him in January 2021.
All embraced religion as a part of their lives at some point over the years. For Bradshaw, it came while watching a game in his apartment, and he's certainly grateful for the experience.
Like Sportscasting on Facebook. Follow us on Twitter @sportscasting19.