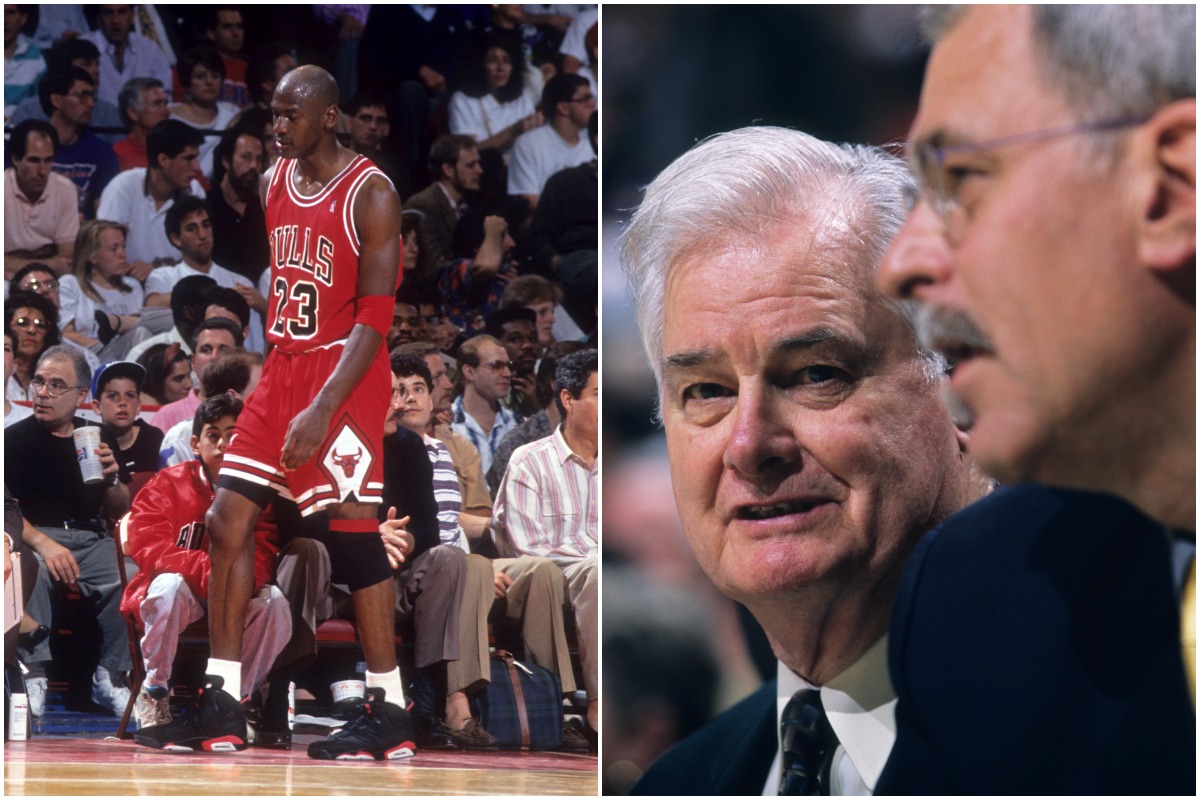 Tex Winter Told Phil Jackson to Remove Michael Jordan From Game 6 of '92 NBA Finals Because He Was 'Holding the Ball Too Long'
Tex Winter was never scared to challenge Michael Jordan.
The Chicago Bulls defeated the Portland Trail Blazers in the 1992 Finals behind the stellar play of Michael Jordan and Scottie Pippen and the phenomenal coaching of Phil Jackson and Tex Winter. They won the series in six games to capture their second straight championship, with Jordan winning his second consecutive Finals MVP.
However, many people don't know that Winter told Jackson to remove Jordan from the lineup during Game 6 since MJ was "holding the ball too long." In his new book, Unguarded, Pippen talked about it and bashed Jordan for not telling the proper story of Game 6 in ESPN's The Last Dance docuseries.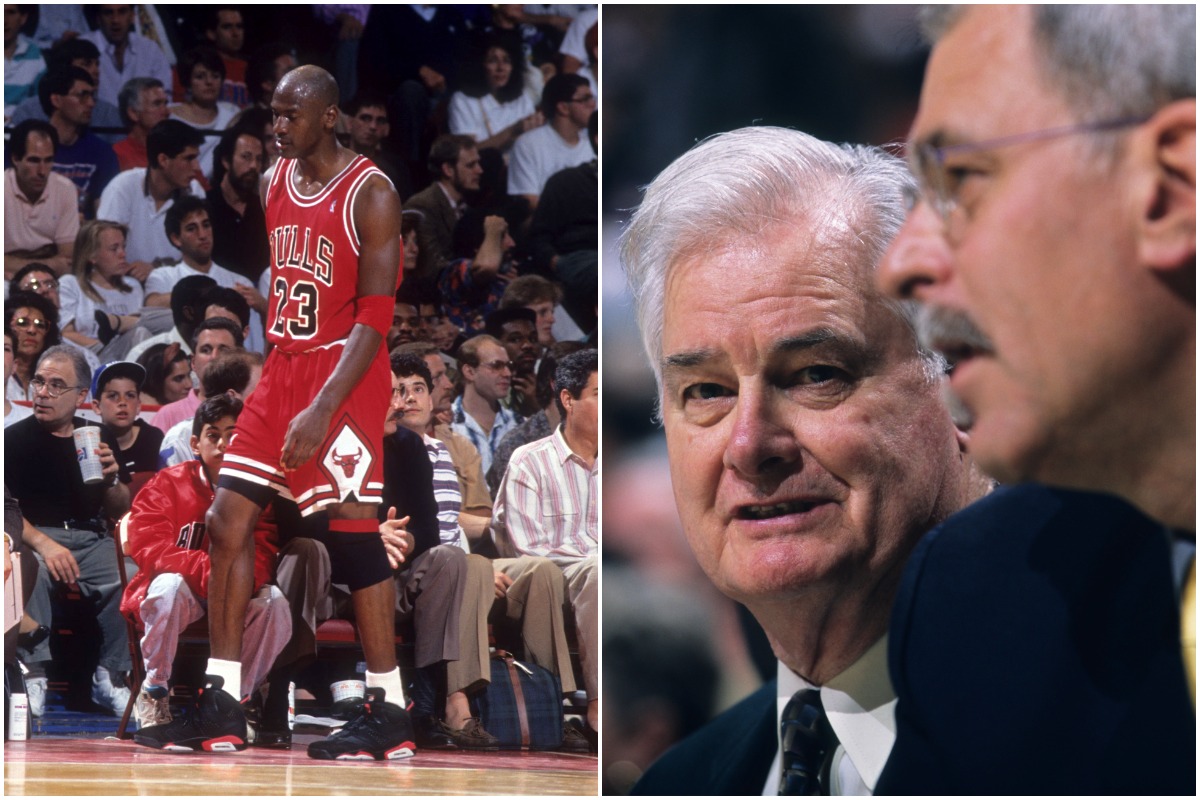 Tex Winter to Phil Jackson: Michael Jordan is holding the ball too long
The Bulls were down by 15 points to the Blazers heading into the fourth quarter of Game 6. A Game 7 seemed inevitable. Jordan was trying to win the game by himself, and Winter noticed that. So he went up to Jackson and told him to take His Airness out.
"Michael, meanwhile, was trying to do too much," Pippen wrote in his book. "And it was backfiring. 'You have to get him out of there,' Tex Winter, one of our assistant coaches, pleaded to Phil. 'He's holding the ball too long, destroying the action.'"
The Bulls went on a 14-2 run to start the fourth quarter. Jordan was on the bench cheering his teammates on before coming back into the contest when the score was 81-78 in favor of the Blazers. Chicago won Game 6 by a final score of 97-93. Jordan finished with 33 points in 43 minutes, while Pippen put up 26 points and five rebounds.
The Last Dance covered the 1992 Finals in Episode 5. However, there was no footage of what happened in Game 6, which made Pippen upset.
Scottie Pippen: It wouldn't have enhanced Michael Jordan's legacy to show Game 6 footage
Jordan played no role in the Bulls' Game 6 comeback. The rally was led by Pippen and a slew of bench players. However, Jordan, who had editorial control over The Last Dance, didn't touch on the comeback in the documentary, and Pippen was infuriated and unsurprised.
"The only footage of Game 6 was showing the final seconds ticking off," Pippen wrote. "It wouldn't have enhanced Michael's legacy to show his 'supporting cast' being the difference in a game of such magnitude. The Bulls would likely have lost that game if Phil had put Michael back in earlier in the fourth quarter. Tex was right. Michael wasn't moving the ball."
It took Jordan a while to trust the triangle offense, the system Winter and Jackson installed. The triangle offense is set so that a key pass creates motion, and then 33 different types of options come out of that single pass. According to Jackson and Winter, players could do spontaneous and creative things using their strengths.
At first, Jordan wasn't fond of Jackson or the triangle offense, but Pippen was.
Tex Winter and Phil Jackson told MJ to trust them
Jackson took over for Doug Collins in 1989. In Episode 4 of The Last Dance, Jordan and Pippen spoke about how they first reacted to the triangle offense.
"Everybody has an opportunity to touch the ball, but I didn't want Bill Cartwright to have the ball with five seconds left," Jordan said. "That's not equal-opportunity offense. That's f****** bulls***. There were so many times Tex used to yell at me saying, 'Move the ball. Move the ball. There's no I in team.' I said, 'There's an I in win.'"
Added Pippen: "Tex Winter, his right-hand man, had sold him on an offense that he believed would get us out of this one-on-one type of basketball. I came in the game as being a point guard, but my growth sort of grew me into a small forward. The triangle offense allowed me to be more of what I wanted to be."
Jordan and Pippen won six championships in the triangle offense. Jackson and Winter had a meeting with Jordan in 1990 explaining why they felt the triangle offense would help the Bulls win championships, and their goal came to fruition.
However, Jordan occasionally played outside of the triangle offense, and Winter was never afraid to call him out as he did in Game 6 of the 1992 Finals.
Stats courtesy of Basketball Reference