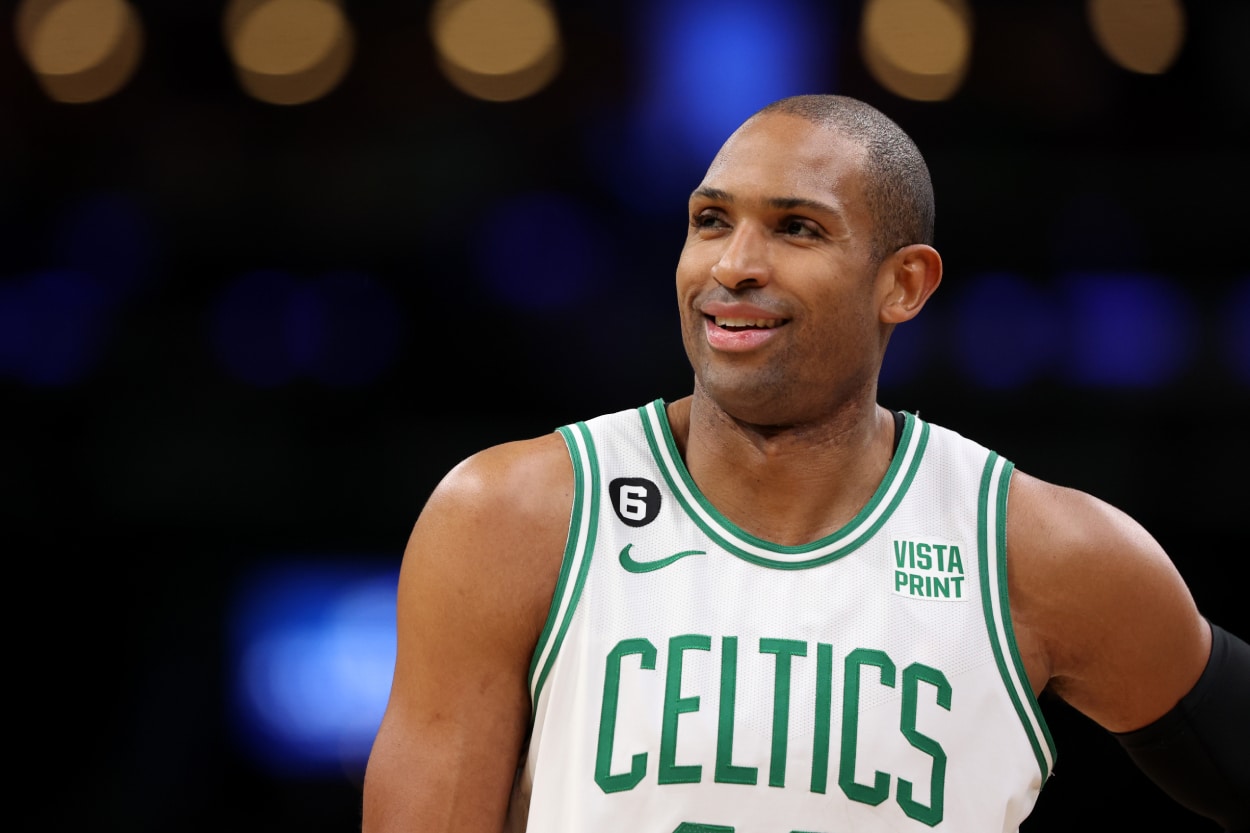 Thanks to a Trash-Talking Fan, a Struggling Al Horford Came Up Big When the Boston Celtics Needed Him Most
Al Horford struggled for much of the series but came up big for the Boston Celtics late in Game 6 against the Atlanta Hawks.
For most of the series, Al Horford was MIA. The Boston Celtics center hadn't been a contributor on offense recently, putting up three points in Game 5 in a game where the Hawks stunned the Celtics in Boston. He was held scoreless in Game 4.
Back in Atlanta for Game 6, Horford looked to get back on track against his former team but managed just two points at halftime. His struggles were made loud and clear by a fan sitting near the Hawks bench. Horford then drained a three-pointer to snap a 113-113 tie that sparked Boston's 128-120 victory. After the game, he sent trash-talking fans a message.
The Boston Celtics got a much-needed boost from Al Horford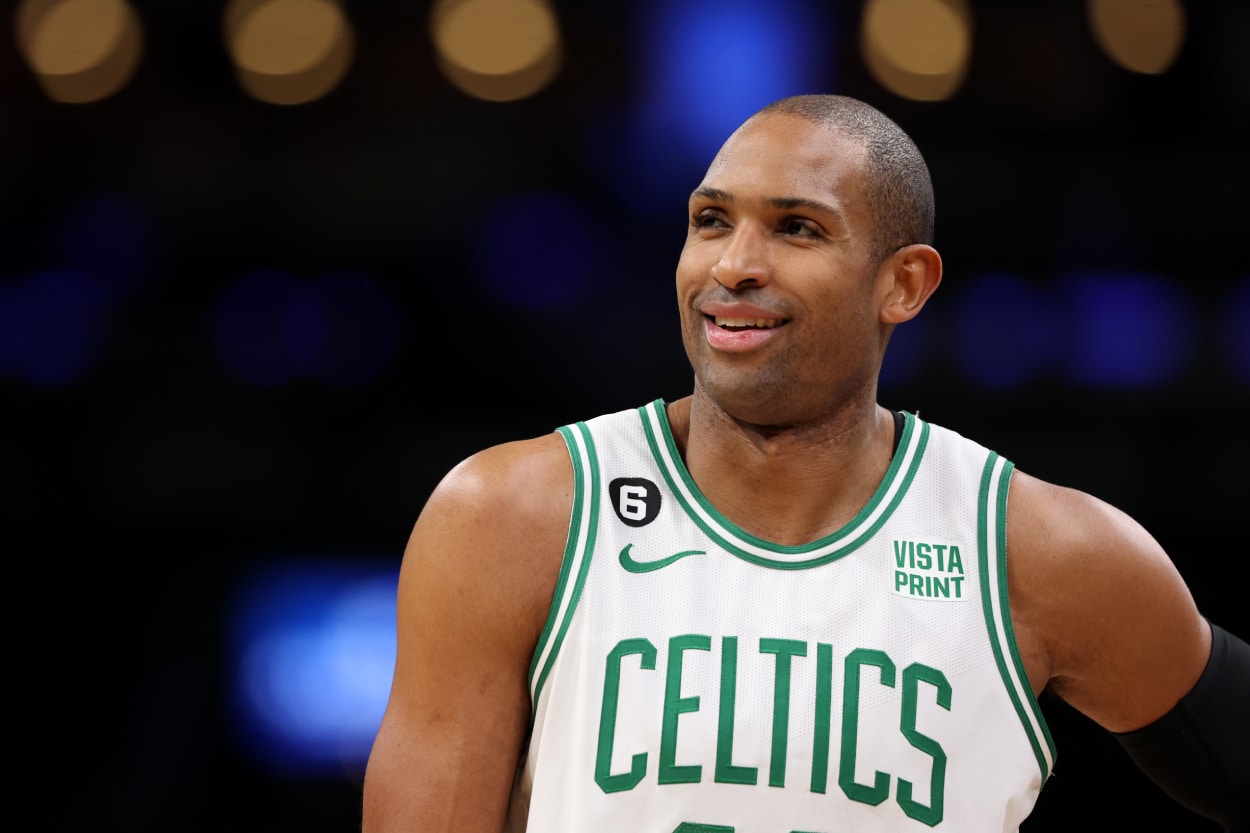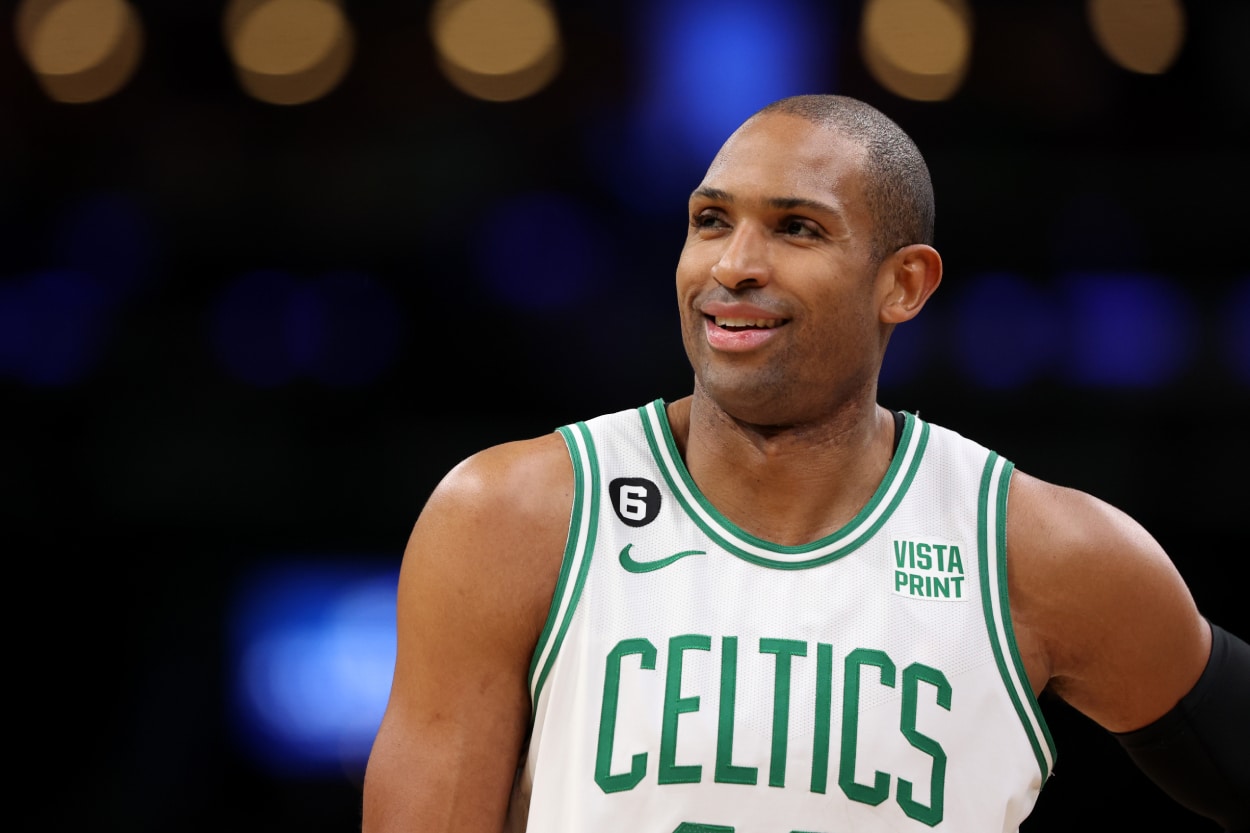 Thursday's game was getting too close for comfort for the Boston Celtics. After seeing the top-seeded Milwaukee Bucks eliminated in five games, the second-seeded Celtics were dangerously close to having to play a winner-take-all Game 7 this weekend.
The pesky Hawks withstood Boston's early punch and played with the level of confidence that allowed them to escape TD Garden with a 119-117 Game 5 victory in an elimination game. Atlanta and Boston were tied at 113 apiece until Horford's corner three with 3:35 left snapped the tie.
Horford's hoop ignited an 8-0 run that gave the Celtics some much-needed breathing room. The Hawks pulled within five points (124-119) with 1:29 remaining on a De'Andre Hunter three, but that was as close as the Hawks got.
Horford finished the game with 10 points and 12 rebounds. It's the only time in this series he's reached double figures in points.
Horford had a message for trash-talkers after the game
It really was one of those don't-poke-the-bear moments. Offensively, Horford struggled the last two weeks, but everyone knows what he's capable of. Horford shot 44.6% from beyond the three-point arc this season. He's made 145 of 325 attempts.
After the game, Horford spoke about the fan who got on him, but he didn't want to draw too much attention to him.
"Yeah, there was somebody there," Horford told reporters. "I'm not gonna call him out, but I appreciate it, because he got me going. He said some stuff there that I wasn't very pleased with, and I took it to heart. I was able to get that shot, so I appreciate him for talking trash to me.
"Some people you can talk trash to. You talk trash to me, probably not good for you."
Philadelphia 76ers fans have been warned. Don't wake a sleeping giant.