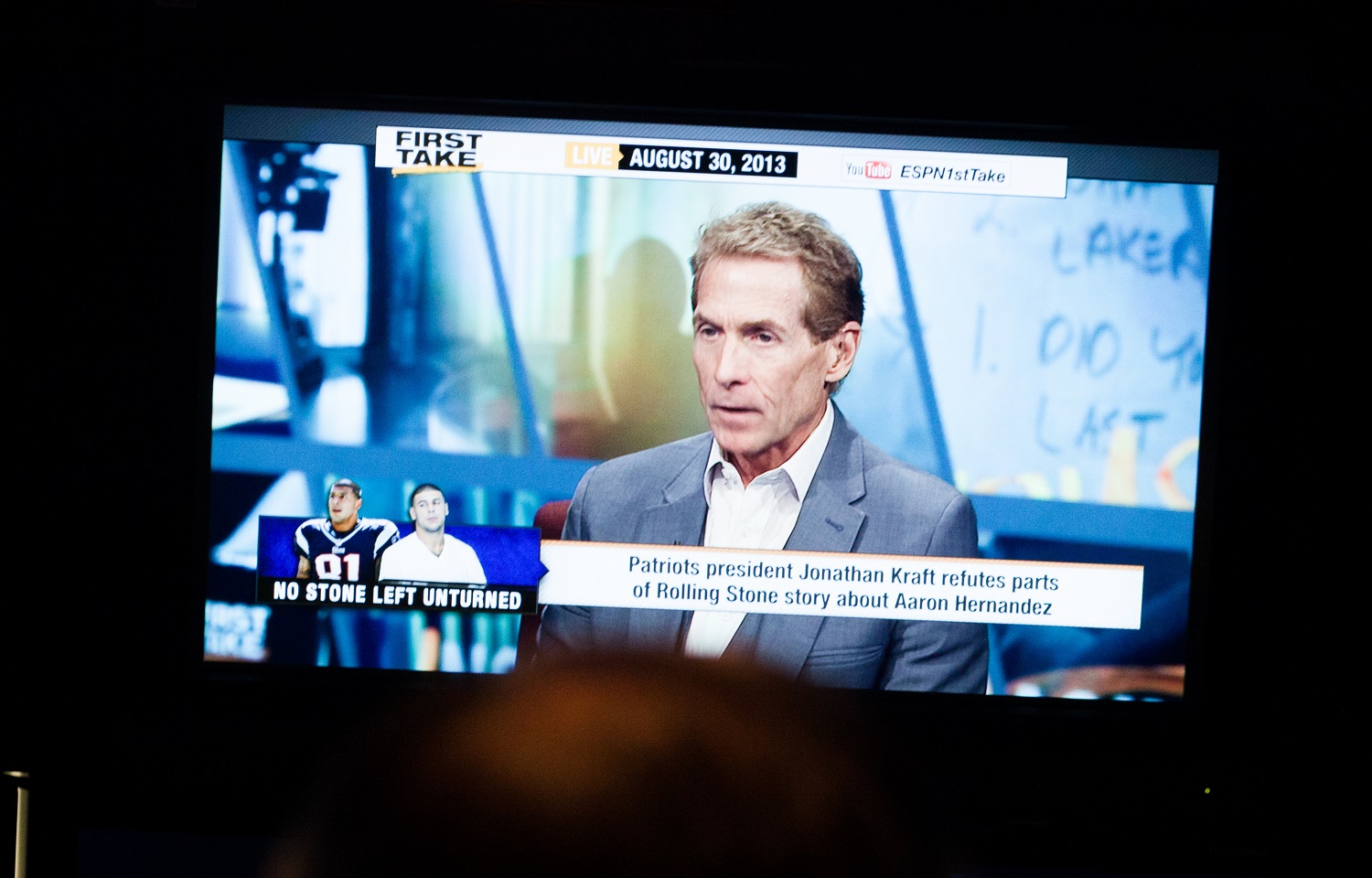 The Best Part of Watching the Dallas Cowboys Implode Was Seeing Insufferable Skip Bayless Explode on Twitter
Fox Sports daytime personality Skip Bayless melted down on Twitter as he watched the Dallas Cowboys lose on NFL Super Wild Card Weekend.
Skip Bayless likely slept like a baby Sunday night, which is to say he woke up kicking and screaming every 90 minutes. The Fox Sports personality's level of inner peace rises and falls with every game by his beloved Dallas Cowboys, and their NFL Super Wild Card Weekend loss to the San Francisco 49ers was a clunker by any measure.
To the astonishment of no one, Bayless did not take it well. Following him on Twitter was amusing for football fans, especially if the only thing they like more than the Cowboys losing is seeing Bayless melt down like a stick of butter in a hot frying pan.
Skip Bayless and the Dallas Cowboys go together like peanut butter and jelly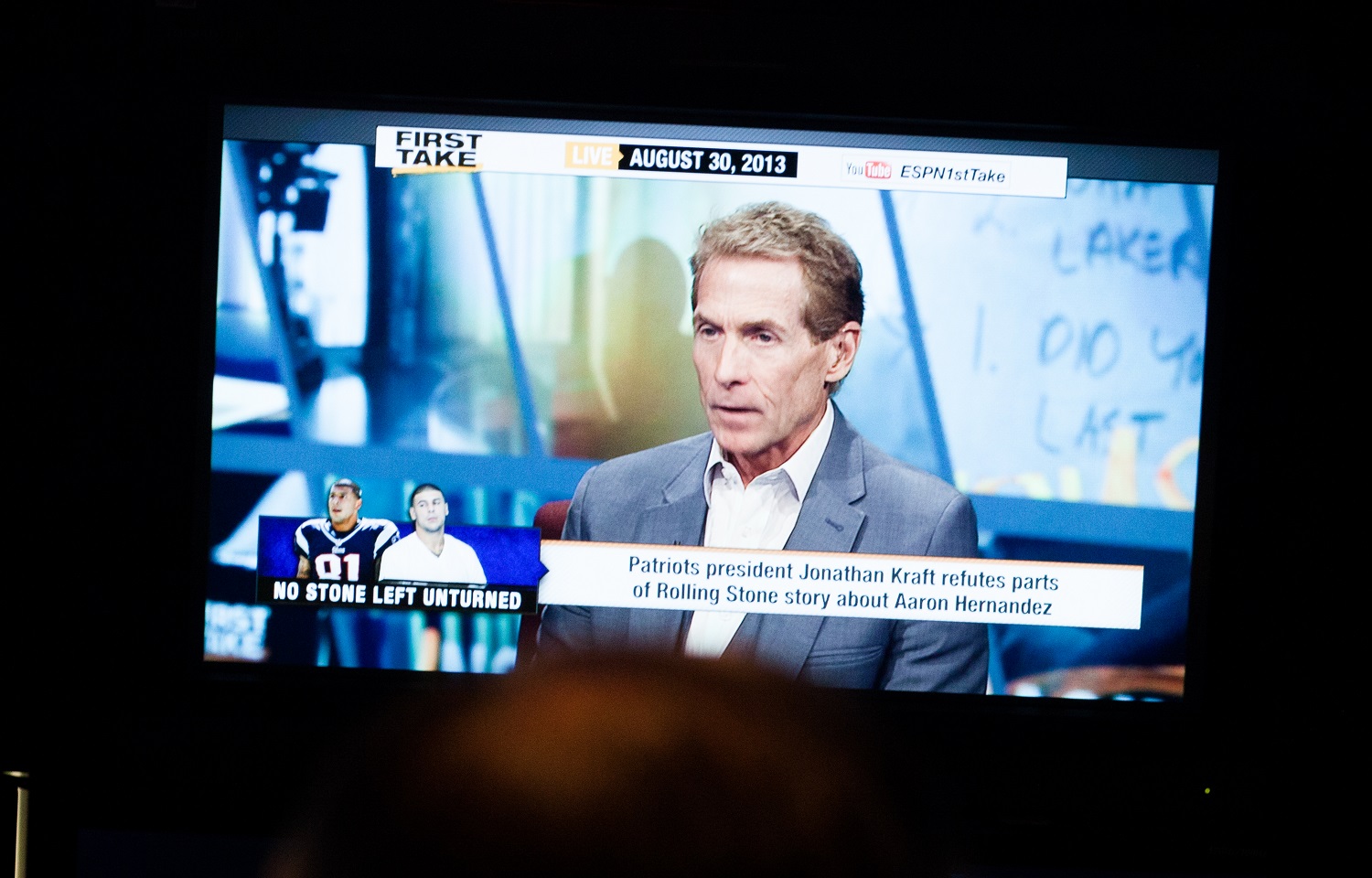 Fox Sports' Skip Bayless, 70, is perfect for live daytime sports television because he can be staring at the calendar and still argue with his co-host on the ironically named Undisputed daily show about what day of the week it is.
It wasn't always that way for one of the biggest names in sports media.
Most sports fans under 35 probably don't know that Skip Bayless began his career as a newspaper reporter and columnist. In fact, he was quite good at it and was writing columns for the Dallas Morning News by the late 1970s, a time during which the Cowboys were in their full "America's Team" glory, routinely playing in conference championship games and Super Bowls.
The National Sportscasters and Sportswriters Association selected him as Texas' top sportswriter three times from 1979-86, and his syndicated columns made Bayless famous nationally. He began writing books, ventured into radio and occasional TV, and continued amassing honors after moving to Chicago in 1998.
ESPN moved Bayless into full-time roles debating other sports and media figures in 2004, and he moved in 2016 to Fox Sports, where he continues to work under a long-term contract.
At every step along the way, Bayless has shown a passion for one topic in particular. Though he is also known for finding fault in much of what LeBron James says and does, the daytime talker's favorite subject remains the Dallas Cowboys.
Skip Bayless began Sunday with high hopes for the Dallas Cowboys
The Dallas Cowboys made eight NFL playoff appearances in the 1990s and won three Super Bowls, but it's been tougher sledding since. They haven't even reached the NFC title game since the season they won Super Bowl 30 over the Pittsburgh Steelers.
Still, every season begins with brash fans and longtime owner Jerry Jones thinking this can be the year. The return of Dak Prescott after missing most of the 2020 season to an ankle injury made that more plausible this time around.
Winning the NFC East with a 12-5 record set the Cowboys up for a home game against the San Francisco 49ers on NFL Super Wild Card Weekend, and Bayless was bullish on their prospects, though he certainly had company.
"My team is just better than the 49ers. I have the better quarterback and I have Micah Parsons, the difference-maker," Bayless boasted Friday on Undisputed.
By Sunday night, Bayless was regretting those words. In fact, he was apoplectic. Whether you dislike Bayless or just his favorite team, it was a beautiful sight.
More than three dozen tweets ended in a meltdown
The Skip Bayless descent into despair began early and stayed late as the San Francisco 49ers befuddled the Dallas Cowboys, 23-17, to advance to the NFC Divisional Round. His Twitter timeline told the story:
The game's crazy ending that saw Dak Prescott scramble for yardage and then unsuccessfully attempt to spike the ball as time expired sent Bayless to places even he seldom visits.
We give the last word to Jaquiski Tartt, the 49ers' seventh-year safety:
Poor Skip? Poor, indeed.
Like Sportscasting on Facebook. Follow us on Twitter @sportscasting19.
RELATED: Charles Barkley Slams Skip Bayless, Blasts Debate Shows That Only Argue Michael Jordan vs. LeBron James: 'Those Guys Have No Talent'