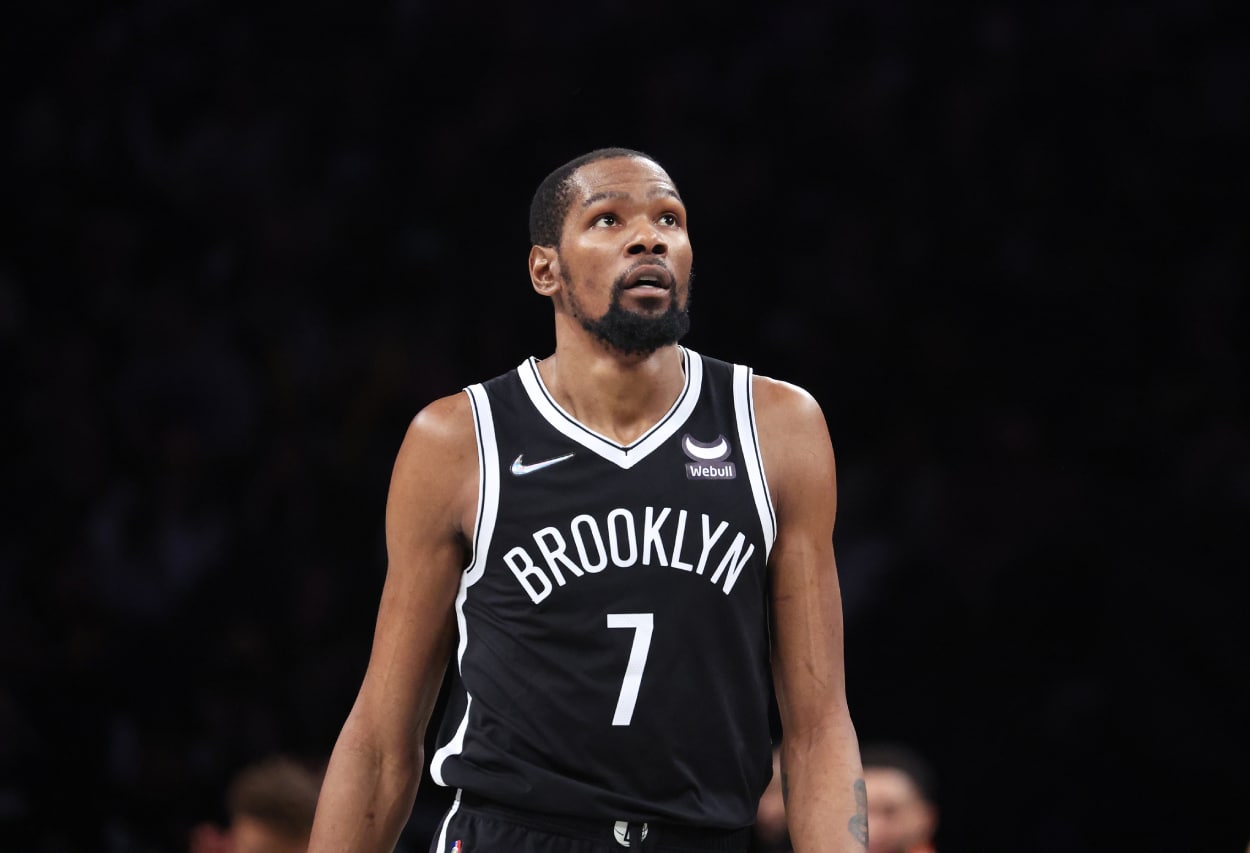 The Brooklyn Nets are 'Under No Obligation' to Trade Kevin Durant and Should Remain That Way
The Brooklyn Nets shouldn't give in to Kevin Durant's trade demands unless they are blown away with an offer.
Kevin Durant has requested a trade from the Brooklyn Nets. So what? So many entitled athletes do this today. Why do teams feel like they have to give in?
Ryan McDonough, former GM of the Phoenix Suns, said the Nets are under no obligation to trade the 12-time NBA All-Star. Here's to hoping Brooklyn GM Sean Marks feels the same way.
The Brooklyn Nets don't have to deal Kevin Durant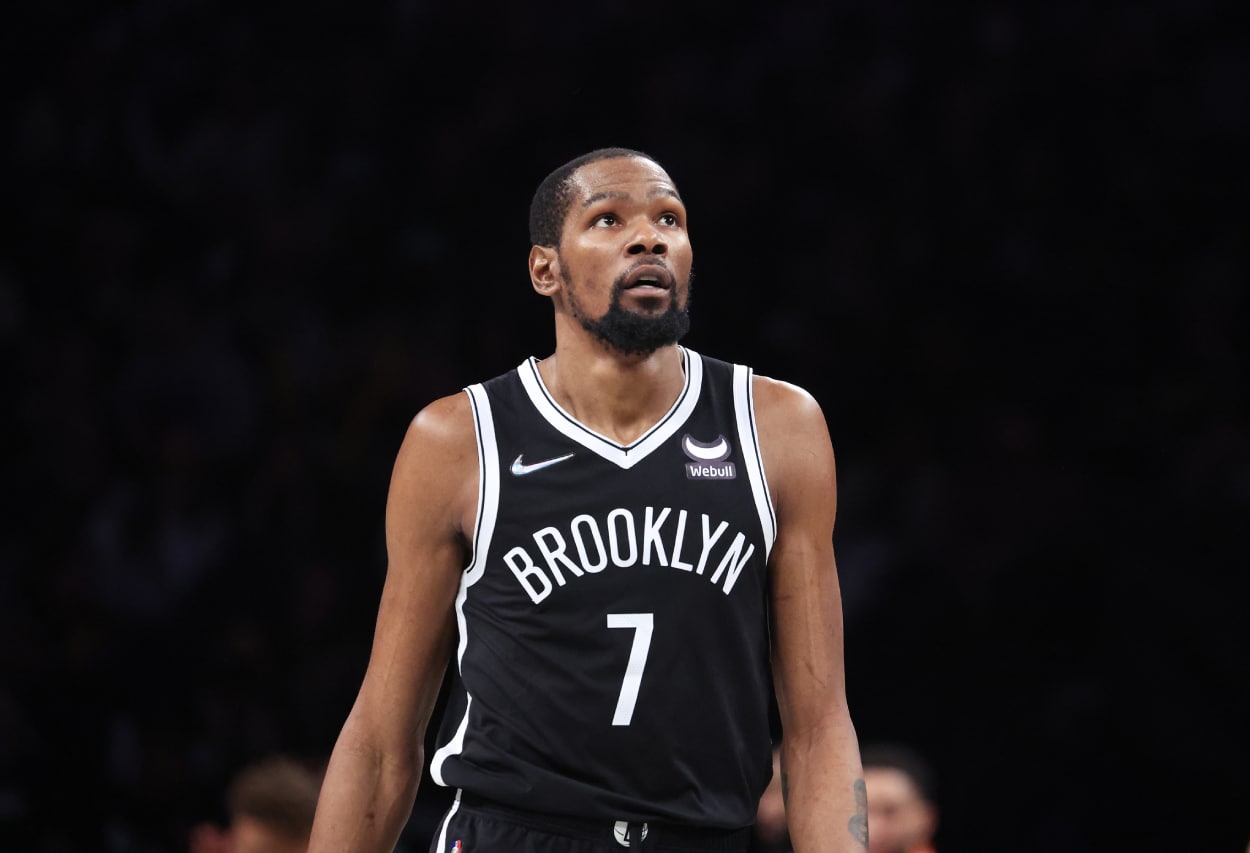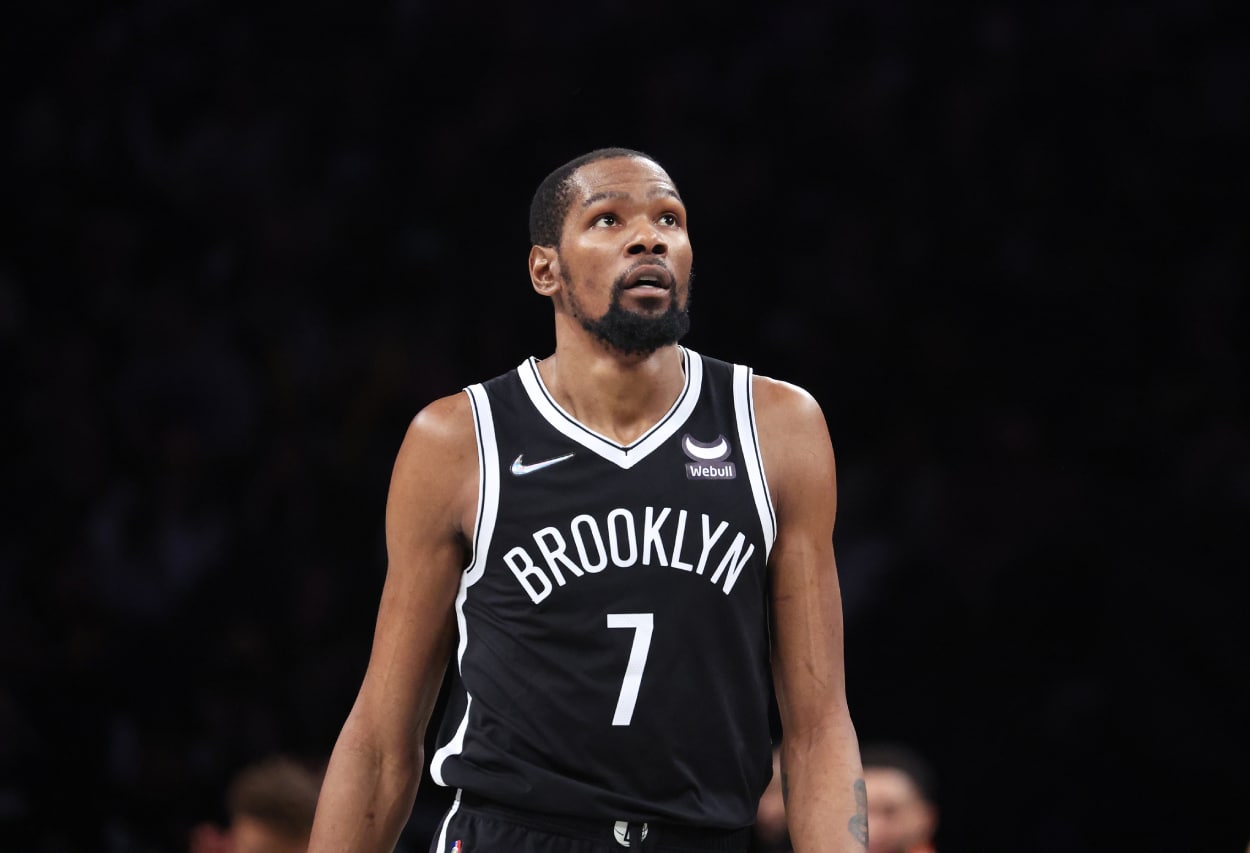 Durant will be 34 years old when the 2022-23 NBA season begins. He signed a four-year extension with the Nets that kicks in this year. Now he wants out.
Since Durant announced his trade request, rumors have swirled about his landing spot. McDonough said, despite Durant's request, the Nets don't have to send him anywhere.
"The Brooklyn Nets are under no obligation to trade him unless they get an incredible package," McDonough said on NBA TV last week. "And that is a strategy.
"I know Kevin Durant and his camp don't want to hear this, but from a front-office perspective, you can set an extremely high — maybe an impossibly high bar — and say, 'If we get this package, we'll do it.' Well, if the other 29 teams don't offer a package of that magnitude, then you go back to Kevin Durant and say, 'Look, we tried. We want you. We have a good team. Let's try to work this out.'
"That's not what KD wants, but I do think that is an option unless somebody blows the Brooklyn Nets away."
The Nets should play hardball with Durant
Players are getting too comfortable making demands today. Having a contract in place has little to no value anymore. Durant isn't the only player wanting out. In fact, he's not even the only player in Brooklyn looking to move, as Kyrie Irving is hoping to land with another team next year.
Unless the Nets are ridiculously overwhelmed by a deal, they won't be a better team without Durant — at least not in the immediate future. McDonough said a recent trade upped the ante for a Durant deal.
"I think, with this Rudy Gobert package, the price for KD went up even more," McDonough said.
The Utah Jazz traded Gobert to the Minnesota Timberwolves for five players and four draft picks. Gobert isn't on Durant's level.
It's the perfect opportunity for the Nets to take a stand. The players can't be in control. Making public cries to be traded, especially with four years remaining on your contract, isn't right.
Ultimately, the goal for the Nets is to get better, not to satisfy disgruntled players. What's Durant going to do, hold out? He's 34 years old and doesn't have a whole lot of basketball life left beyond this four-year extension.
This is the perfect chance for Brooklyn to let him sit out rather than dictate his and the team's future.
Like Sportscasting on Facebook. Follow us on Twitter @sportscasting19 and subscribe to our YouTube channel.