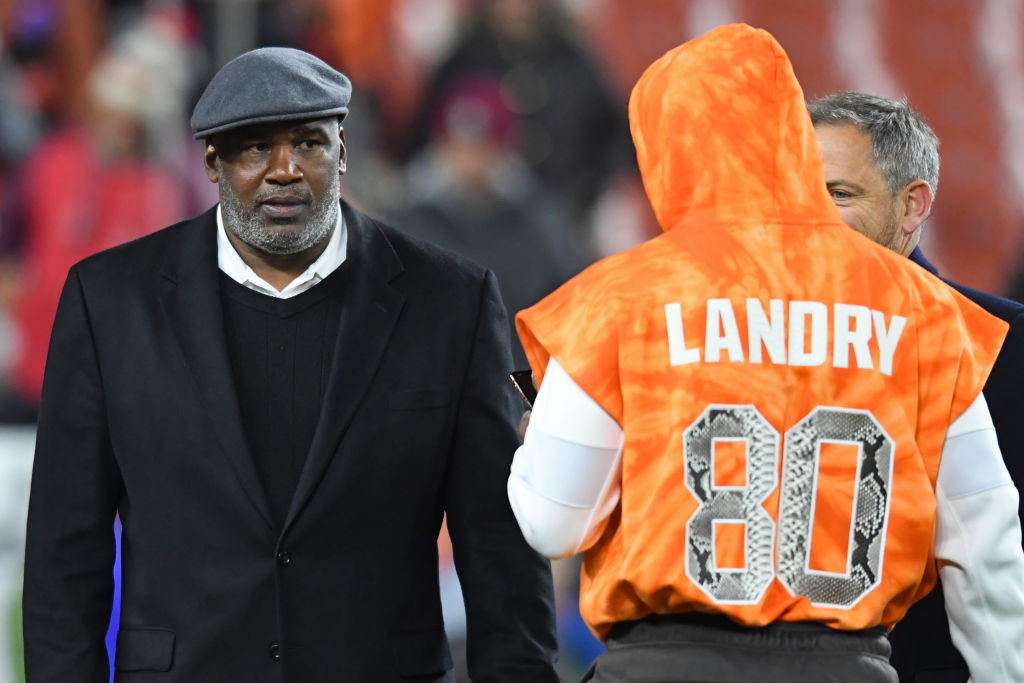 The Browns Are Helping the Seahawks in the 2020 NFL Draft in the Most Browns Way Possible
The Seattle Seahawks wasted no time hiring Alonzo Highsmith and Eliot Wolf after the Cleveland Browns decided not to bring them back.
Consistency is key, and when it comes to the Cleveland Browns, nothing is more consistent than change.
Every offseason, the Browns seemingly make drastic moves with their front office, coaching staff or roster. Since Jimmy Haslam bought the team in 2012, the Browns have cycled through more head coaches than any team in the NFL. They have swung and missed on numerous high draft picks. And they have lost a lot of football games.
While fans have been encouraged to trust the process, is there really any reason to trust an owner who employed Hue Jackson for nearly three seasons?
This offseason the Browns have once again torn down their infrastructure and hit the reset button. However, a new general manager and head coach came at the price of two highly respected executives.

Their loss could turn into Seattle's gain.
Browns lose Alonzo Highsmith and Eliot Wolf in front office overhaul
Another year, another front office purge.
Following a drastically disappointing season that began with Super Bowl hype and ended in a losing record, you knew change was afoot. And in typical Haslam fashion, that process included getting rid of another head coach and general manager.
Though Freddie Kitchens and John Dorsey obviously fell short of expectations, it was at least mildly surprising that the Browns were so willing to let go of Highsmith and Wolf. Both are respected personnel evaluators who hail from the Green Bay system.
Unfortunately, they hedged their bets on the Browns and got little payoff. Instead, the duo will team up in Seattle and join a strong front office anchored by general manager John Schneider.
The quartet of Kitchens, Dorsey, Hightower and Eliot is just another group pushed aside by Haslam. Many other coaches and front-office executives have made brief career pit stops in Cleveland. Whether it was Rob Chudzinski's one-year run in 2013 or Mike Pettine's two-year tenure or Jackson's embarrassing three-year stint, nothing has worked.
It's not just the coaching staff that's undergone widespread change. Haslam has employed general managers from varying backgrounds, including Michael Lombardi, Ray Farmer and Sashi Brown. Dorsey certainly added a ton of talent to the roster, but it didn't change much in the win column.
With Andrew Berry taking over as the new GM and Kevin Stefanski in as the new head coach, Cleveland fans will once again be treated to a new power tandem heading into the 2020 season.
Schneider and Seahawks scoop up talent in late rounds
While the Seahawks have won just one title during the Russell Wilson era, the majority of their success can be attributed to an excellent draft-and-develop model.
What makes the Seahawks so unique is the sheer amount of talent they have unearthed in the middle and late rounds of the draft.
Sure, they've hit on first- and second-round picks like Russell Okung, Earl Thomas, Bobby Wagner and Frank Clark. But the majority of their impact players came much later in the draft.
Looking at their draft results from the last decade, it is undeniable that Schneider and his staff have a keen eye for overlooked players. Notable late-round draft hits include Kam Chancellor (2010 fifth-rounder), K.J. Wright (2011 fourth-rounder) and Richard Sherman (2011 fifth-rounder). More recent finds include running back Chris Carson (2017 seventh-rounder) and safety Tre Flowers (2018 fifth-rounder).
Wilson famously went 74th overall in 2012—five picks after the Jacksonville Jaguars selected a punter.
Strong scouting staff should give Seahawks upper hand in 2020 NFL draft
By bringing in two trusted and highly experienced evaluators with deep scouting backgrounds, Schneider has assembled one of the league's strongest staffs.
The quarterback spot is safe with Wilson, but the three most important positions—edge rusher, cornerback and tackle—need reinforcements.
Jadeveon Clowney is expected to command top dollar, and while he and the Seahawks have expressed mutual interest in a return, that is far from guaranteed. After all, the former No. 1 overall pick has never truly developed into the game-wrecking, every-down force everyone expected.
Highsmith and Eliot should help Schneider find some value in the later rounds, particularly at the cornerback position. The Browns selected Denzel Ward (2018) and Greedy Williams (2019) under their watch.
Seattle has a glaring need at the cornerback spot opposite Shaquill Griffin. The offensive line could use at least one starter at tackle and maybe even guard. And it wouldn't hurt to get Wilson another weapon or two.
Schneider may make all the final decisions, but bringing aboard two more sets of scouting eyes in Highsmith and Wolf should give Seahawks fans confidence heading into the 2020 NFL draft.