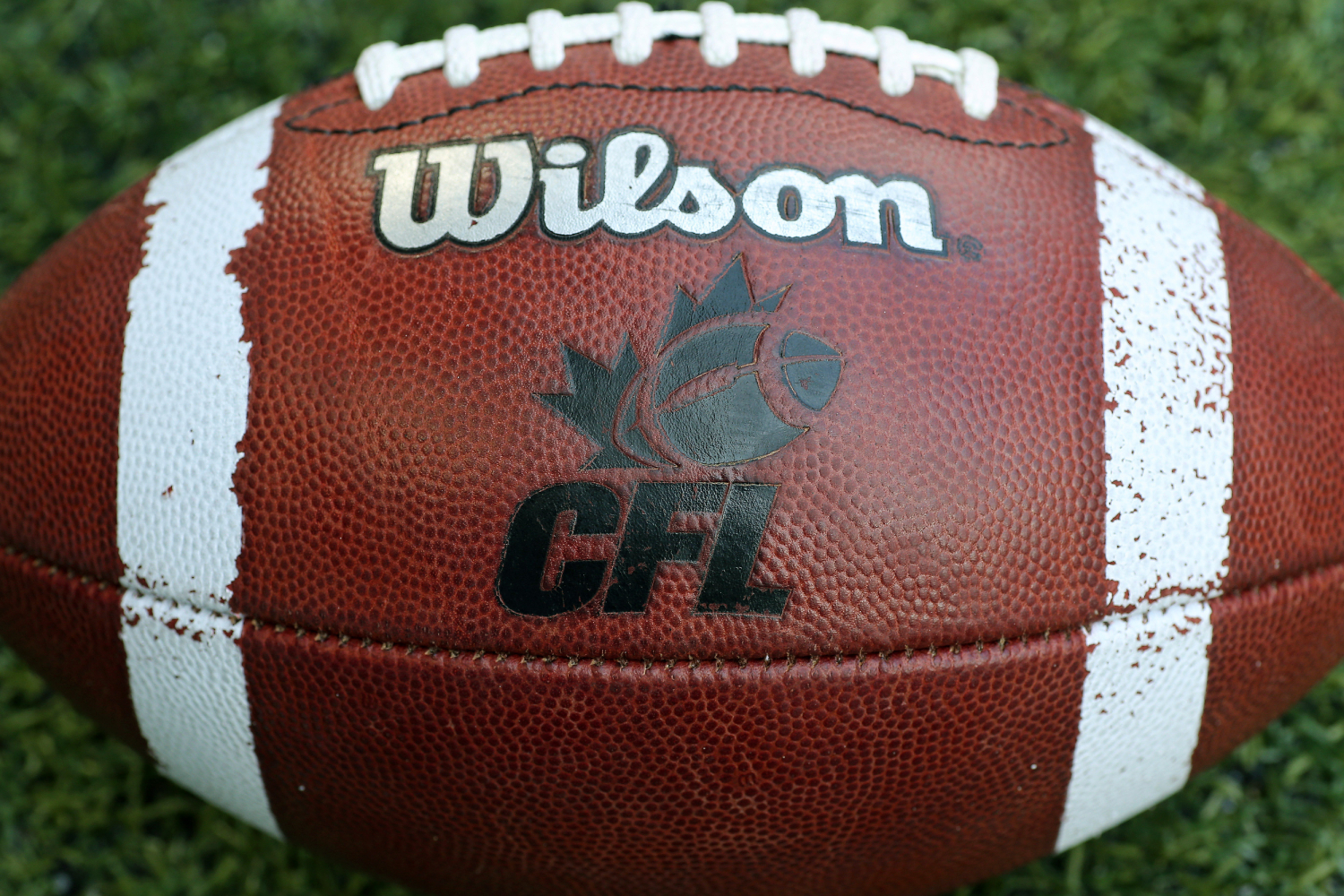 The Canadian Football League Had an Embarrassing Two-Year Streak of Drafting a Dead Player
The Canadian Football League had a very embarrassing two-year stretch where it drafted a player who had died the previous year.
Drafting players can be a tough task. Some of those can't-miss prospects turn out to become busts, while some of those late-round finds turn out to be stars. The 1986 NBA draft is a perfect example as much of the first round was a complete disaster while the second round had better NBA players. The Canadian Football League, however, took drafting miscues to a new level when the league drafted a dead player in the 1995 and 1996 seasons.
The bizarre 1986 NBA draft
The 1986 NBA draft may be the most bizarre one of them all. Very few teams got things right that year and if they did, it didn't happen until Round 2. Brad Daugherty was taken first overall by the Cleveland Cavaliers. Although he wasn't a superstar in the NBA, he wasn't considered a wasted pick like most of the early portion of that draft.
Drafted behind Daugherty was Len Bias, who was taken by the Boston Celtics out of the University of Maryland. Bias never played a game in the NBA after dying of a drug overdose two days after being selected. With the No. 3 pick, the Golden State Warriors selected big-man Chris Washburn out of North Carolina State. Washburn played two very unimpressive seasons before getting banned from the NBA for substance abuse. At No. 6, William Bedford was picked right before Roy Tarpley at No. 7 and both had their careers hampered by drug problems with Tarpley also getting banned from the league. Tarpley died in 2015.
Chuck Person (No. 4) and Ron Harper (No. 8) were the only two players drafted in the top 10 who played more than 10 seasons in the league. The second round, however, featured some great finds. Mark Price, a 10-year NBA veteran was selected first in the second round by the Cavaliers. The next five players taken played at least nine seasons in the league and one of them, Dennis Rodman, became a Hall of Famer. Jeff Hornacek was also selected later in the second round.
JaMarcus Russell, Greg Oden head list of all-time draft busts
For one, it was a lack of effort. For the other, it was injuries. In any case, JaMarcus Russell and Greg Oden are considered two of the biggest draft busts of all time. Russell, taken No. 1 overall by the Oakland Raiders in the 2007 NFL draft and inked a $68 million deal. He was woefully out of shape and played just three seasons in the NFL.
Greg Oden's bust term isn't for lack of effort. He was the victim of bad knees. He missed his entire rookie season with the Portland Trail Blazers after undergoing knee surgery. Oden played just two years in Portland and then played 23 games with the Miami Heat before being forced into retirement. To make matters worse for Oden, he was selected just ahead of future Hall of Famer Kevin Durant.
There have been several other players who just never reached their full potential. Ryan Leaf, taken with the second pick behind Peyton Manning in the 1998 NFL draft, was another. Darko Milicic, selected No. 2 overall right after LeBron James in the 2003 NBA draft, never came close to his expectations. Carmelo Anthony, Dwyane Wade, and Chris Bosh were taken right after him. The list, including Anthony Bennett, Johnny Manziel, and Brien Taylor, goes on and on.
The Canadian Football League's embarrassing moments
It's expected a team will misjudge a player in a draft. What's not expected is that a team will draft a player who's no longer living. Not only did that happen in the Canadian Football League in 1995, but it also happened again in 1996 when the CFL unknowingly drafted two dead players.
According to The Associated Press, the Montreal Alouettes selected defensive end James Eggink of Northern Illinois in the fifth round of the league's Canadian college draft in 1996, only to learn a few hours later that the player had died of cancer in December of 1995. That embarrassing moment came a year after the Ottawa Rough Riders selected defensive end Derrell Robertson in the Las Vegas Posse dispersal draft April 18. Robertson had died Dec. 5, 1994, in a car crash.
Montreal owner Jim Speros called Eggink's family to apologize and said he was embarrassed by the incident. "I'm a little upset and embarrassed as an owner, no doubt,″ Speros said. "I'm not making excuses, but the difference between this and the Las Vegas draft is that there are 560 names on this list. What happened last year with the Las Vegas situation, that's inexcusable. If that happens again, then yes the media should rip us. But there were a lot more names on this list.″