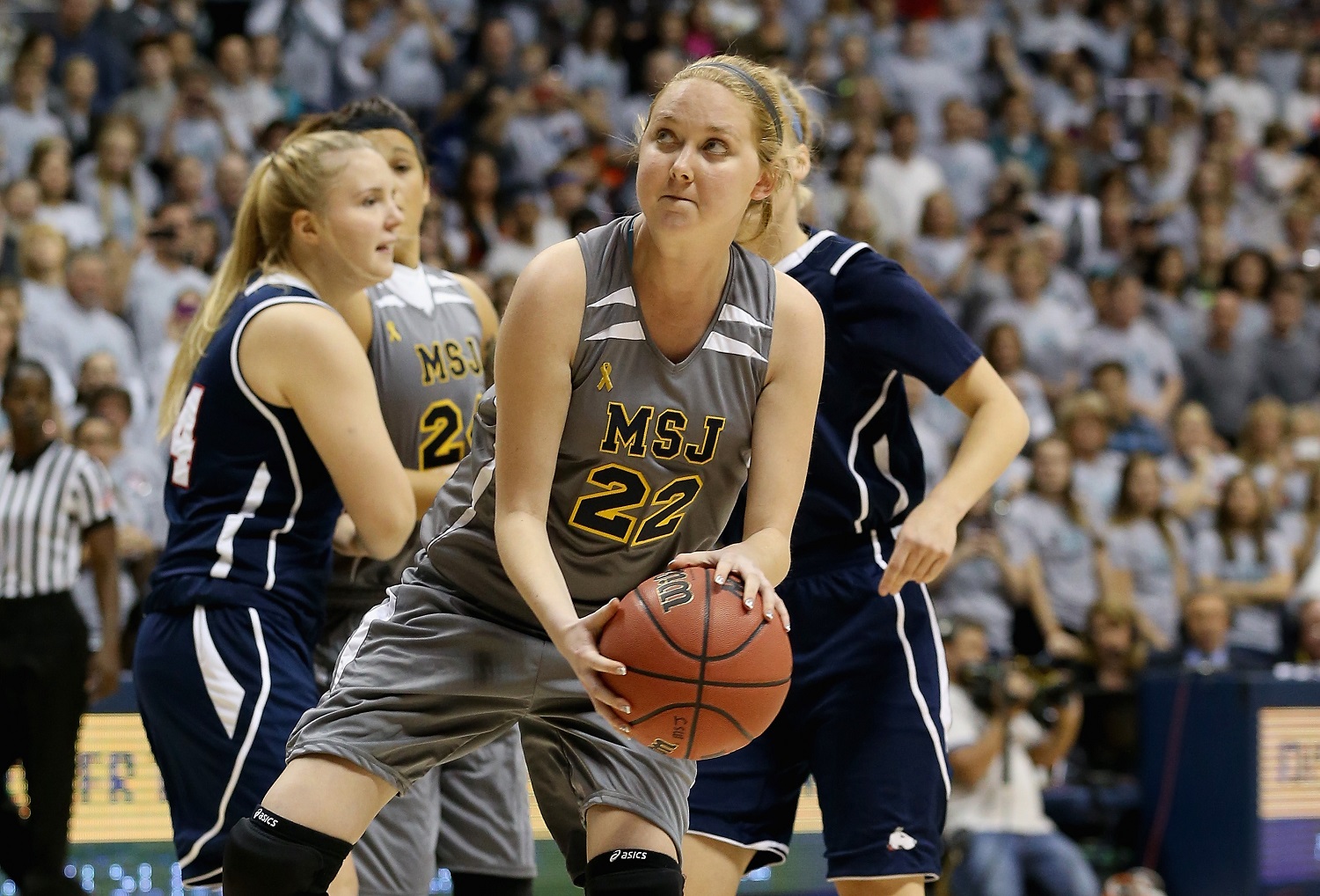 The Inspiring Life and Heartbreaking Death of College Basketball Hero Lauren Hill
A look at the incredible story of Lauren Hill, who battled through cancer to achieve her dream of playing college basketball before passing away at 19.
Lauren Hill truly loved the game of basketball. It's not as if she was ever going to play in the WNBA but she was a standout player at Lawrenceburg High School in Indiana that dreamed of playing college basketball. That dream that was put in jeopardy when she was diagnosed with an inoperable brain tumor just ahead of her senior season, a tumor that tragically took her life at the young age of 19.
However, the diagnosis didn't stop Lauren Hill from pursuing her dream. In fact, it only made her want it more. And with the help of her family, teammates, opponents, and even the NCAA itself, that dream came true. But even more importantly, she helped raise millions of dollars for cancer research in the process and money continues to roll in to honor her amazing legacy to this day.
On what would have been her 25th birthday, this is the story of Lauren Hill.
Lauren Hill was diagnosed with an inoperable brain tumor in November 2013
Ahead of her senior season at Lawrenceburg High School, Lauren Hill had committed to play college basketball at Mount St. Joseph University, a Division III school located in Cincinnati. But something was off. Hill began having problems with her balance and coordination and doctors couldn't figure out why. When they finally did, the news was devastating.
In November 2013, 18-year-old Lauren Hill was diagnosed with DIPG, a rare form of inoperable brain cancer. At the most, she would live for maybe two more years. But Hill was determined to fight and fight she did. She endured radiation and chemotherapy and made it through her final year of high school. She still held onto her dream of playing college basketball and despite the fact that her basketball skills had significantly diminished, Mount St. Joseph, particularly head coach Dan Benjamin, honored the school's commitment to Lauren, leading to one of the most inspirational moments in sports history.
'Layup 4 Lauren' became a phenomenon
Coach Benjamin knew just how important playing in at least one college basketball game was to Lauren Hill and he made it a mission to make that happen. When Hill arrived on campus in the fall of 2014, her prognosis had changed and there were fears that she wouldn't make it to Christmas. Mount St. Joseph's first game wasn't scheduled until late November.
Benjamin contacted the NCAA as well as the team's first opponent, Hiram College, and asked them if they would be willing to move up the game to November 2 to help Hill achieve her dream. Both agreed and the game was moved from Hiram's gym to Mount St. Joseph's so that Hill wouldn't have to travel the 300 miles between the two schools. But once word got out on Lauren Hill's incredible story, the game was moved to Xavier University's 10,000-plus seat Cintas Center.
But this was about so much more than basketball. Hill had partnered with The Cure Starts Now Foundation to help raise awareness on DIPG, which was always her main mission, and proceeds from the game helped raise more than $40,000 for cancer research. And what a game it was.
The crowd roared when Lauren Hill was introduced but was even louder when she scored the first two points of the game, a wonderful moment coordinated between the two teams. "Layup 4 Lauren" had become the term associated with Hill's story and it was a layup that became one of the most touching moments the sports world has ever seen. She also scored the final basket in Mount St. Joseph's 66-55 win.
Following the game, Hill was ecstatic and called it the best day of her life. But she wasn't done. She appeared in three more games, scoring a layup in each, and ended her college career with 10 points. No longer able to play, she remained with the team as an honorary coach.
Lauren Hill passed away in April 2015 but her legacy lives on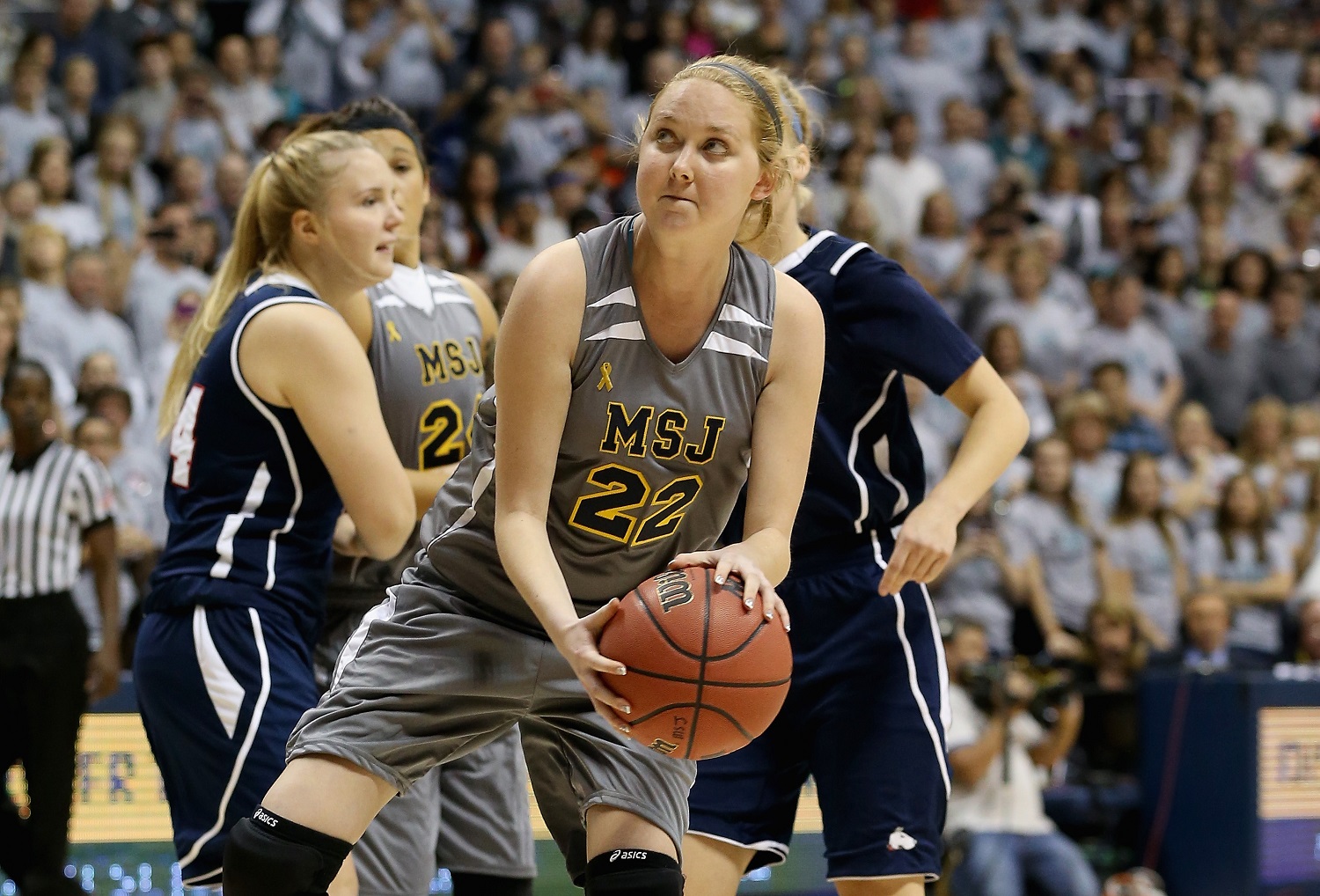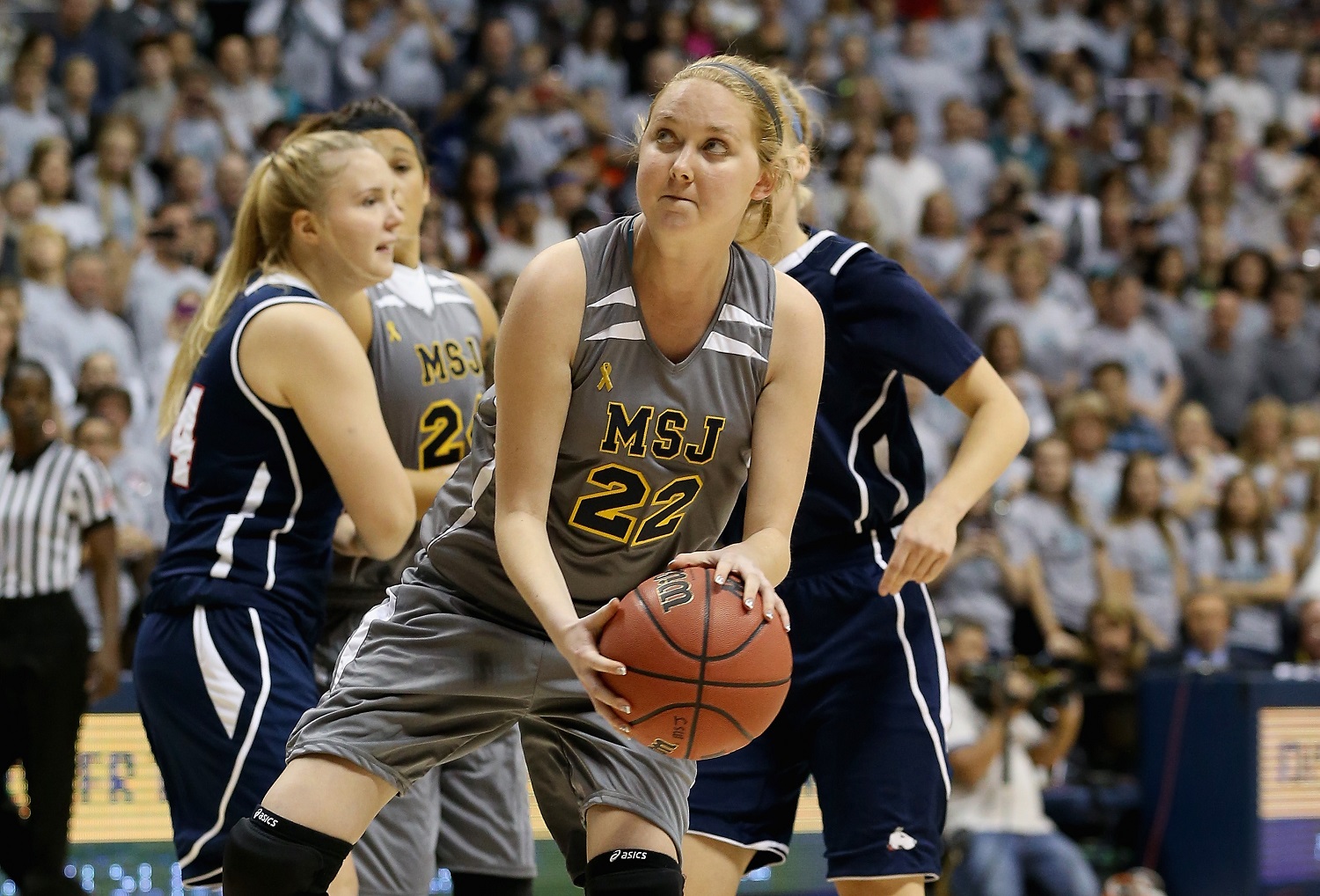 On April 10, 2015, just five days after winning the Pat Summit Courage Award, Lauren Hill passed away at Cincinnati Children's Hospital Medical Center at the age of 19. A public visitation was held at the Cintas Center three days later and she was buried on April 15 in a private ceremony. Before her death, Lauren Hill had helped raise more than $1.7 million for The Cure Starts Now Foundation and more than $2.5 million has been raised in her honor in the fight against DIPG.
Since her passing, Mount St. Joseph and Xavier have teamed up to annually host the Lauren Hill Tipoff Classic, the proceeds of which benefit The Cure Starts Now, for whom Lauren's mother, Lisa, now works. Lisa and Brent Hill accepted the 2015 "Best Moment" ESPY on their daughter's behalf and Lauren has also been recognized by both the Indiana Basketball Hall of Fame and the Women's Basketball Hall of Fame.
Happy 25th Birthday to the late, great Lauren Hill.