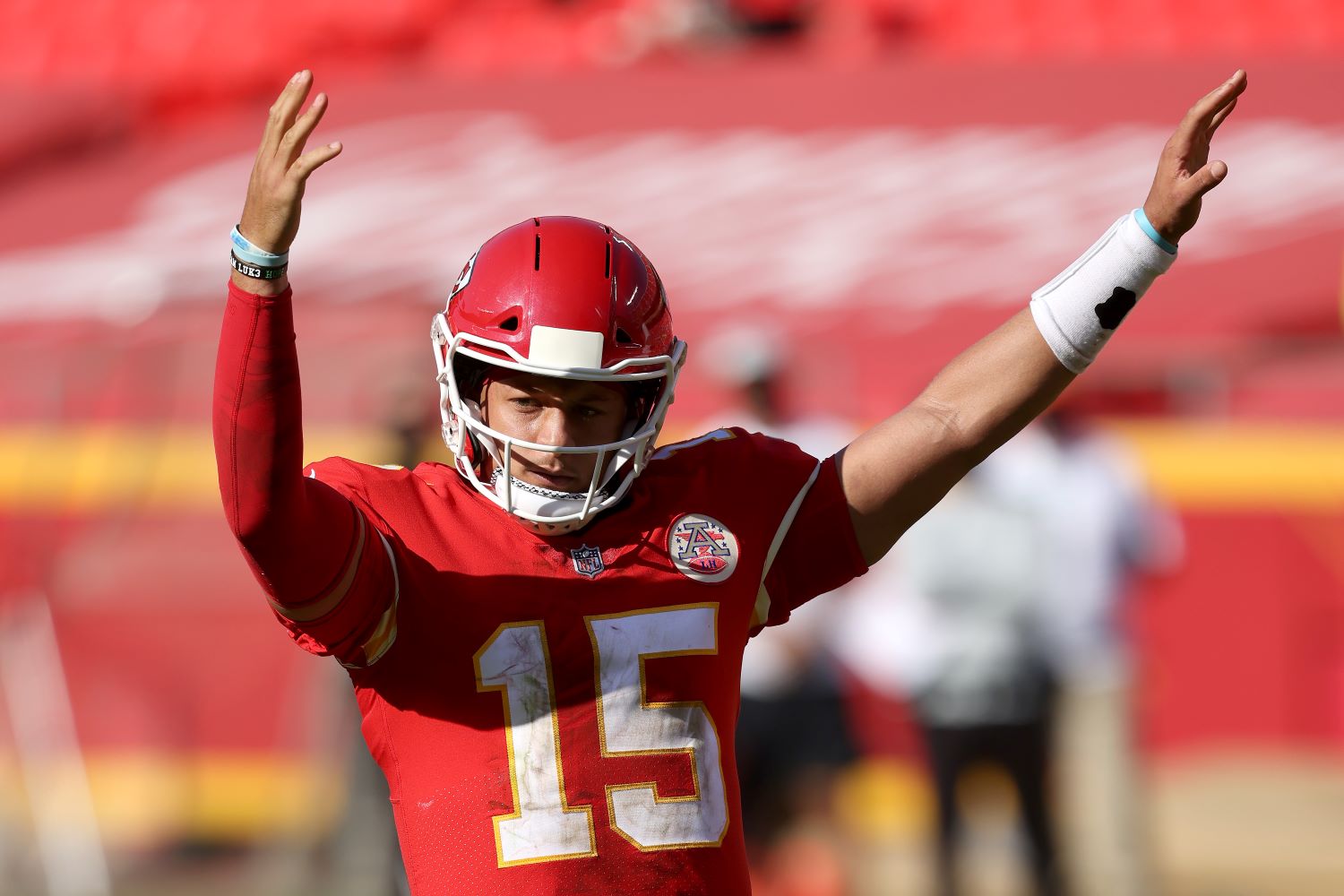 The Kansas City Chiefs Just Sealed Their Super Bowl Fate
The Kansas City Chiefs just sealed their Super Bowl fate by signing three-time Pro Bowl RB Le'Veon Bell to a one-year contract.
After narrowing down his choices, Le'Veon Bell chose to sign with the Kansas City Chiefs. The decision makes sense on multiple levels. For Kansas City, adding a premier playmaker at a discount price was a no-brainer. For Bell, joining forces with the Chiefs gives him a chance to win a Super Bowl ring and potentially score another lucrative contract.
Ultimately, the one-year marriage seals Kansas City's Super Bowl fate. Because given their ridiculous talent on offense, no team has a shot at knocking the defending champions off their throne.
Kansas City is off to a strong start after winning Super Bowl 54
Coming off their first Super Bowl title in 50 years, the Chiefs entered the offseason with a short list of priorities. After drafting Clyde Edwards-Helaire in April, the team went to work extending some of its biggest stars.
Patrick Mahomes inked a record-setting contract extension in July that carries a maximum value of $503 million. Pro Bowl defensive tackle Chris Jones signed a four-year, $85 million contract to remain in Kansas City through 2023. The Chiefs also locked up Travis Kelce on a four-year, $57 million extension.
With their biggest stars signed to long-term deals, Kansas City entered the 2020 season as the favorites to win the AFC again. So far, Mahomes and Co. have lived up to the hype.
The Chiefs picked up where they left off by winning their first four games. Kansas City completely outplayed the Baltimore Ravens in a 34-20 victory in Week 3. The reigning champs then took down a Cam Newton-less Patriots team in Week 4 before suffering their first loss of the season last week.
Still, sitting at 4-1 in a division that features two one-win teams, the Chiefs had to feel comfortable about their Super Bowl chances heading into Week 6.
The Chiefs just sealed their Super Bowl fate
As if Kansas City didn't already have enough playmakers, general manager Brett Veach couldn't pass up to the opportunity to add an elite talent. On Thursday, the Chiefs signed Le'Veon Bell to a one-year deal. Of course, that came after the New York Jets released the three-time Pro Bowler, who signed a $52.5 million deal only 19 months ago.
By bringing in Bell, the Chiefs just sealed their Super Bowl fate. Now, a team that already featured a loaded offense can rely upon one of the best running backs of this generation to carry the load moving forward.
For all of Kansas City's weapons on offense, the running game has been somewhat of an issue this season. After posting 138 rushing yards in his NFL debut, Edwards-Helaire has averaged about 52 rushing yards in his last four games. Overall, the Chiefs rank 13th with 119.4 rushing yards per game.
However, with Bell in the fold, Kansas City just added one of the premier players at his position. While the former Steelers star hasn't put up big numbers since 2017, a change of scenery should do wonders for a player who not long ago looked like a potential Hall of Fame candidate.
Defenses will have to choose whether to load the box to stop Bell or drop seven or eight into coverage to deal with Kansas City's dangerous collection of pass-catchers. If everything clicks, it will be next to impossible to slow down an offense that features Mahomes, Bell, Kelce, Edwards-Helaire, Tyreek Hill, Sammy Watkins, and Mecole Hardman.
Overall, the move further solidifies the Chiefs' case to win the AFC and advance to Super Bowl 55. Assuming everyone stays healthy, it would be a massive upset if Kansas City doesn't repeat as champions.
Le'Veon Bell can win a ring and cash in again
By signing with the Chiefs, Le'Veon Bell can accomplish multiple goals. First, he can finally win his first Super Bowl ring. Moreover, if he lives up to his potential in Kansas City's offense, the 28-year-old could score a lucrative payday this offseason.
While it seems unlikely that a team would hand Bell $27 million guaranteed like the Jets did, he could still cash in if he plays well the rest of the season. Teams value running backs who contribute on all three downs. During his time in Pittsburgh, Bell certainly fit that bill.
Though the Chiefs would likely let Bell walk given their first-round investment in Edwards-Helaire, the veteran running back should still have at least a few interested suitors for his services. The Miami Dolphins reportedly made a strong effort to sign Bell. Could Brian Flores try again to convince Bell to take his talents to South Florida?
At the end of the day, Le'Veon Bell faces an uncertain future after this season. But by joining the Chiefs, he just positioned himself to win a coveted Super Bowl ring. And perhaps, even after flaming out with the Jets, he may get paid big money one last time.
All statistics courtesy of Pro Football Reference.